20 // 20: INTERVIEW WITH JAMES COOK & VICTORIA JAMES
10 Nov 2020
O&A London celebrates its 20th anniversary this year! With a growing number of international projects, and to create distinctive collections of furniture, lighting, textiles, wallpaper and rugs under its unique brand, the company develops collaborative projects with amazing and talented people. We are fortunate to work with leaders in their field: people who do not see boundaries and make the impossible possible. We proudly name these creators not just as partners but as co-designers and friends.
We are now delighted to announce the anniversary project «20 for 20». The project will consist of a series of exclusive interviews. Today we are happy to share with you an interview with James Cook and Victoria James, the owners of the Odd Chair Company – a family run business established over 50 years ago.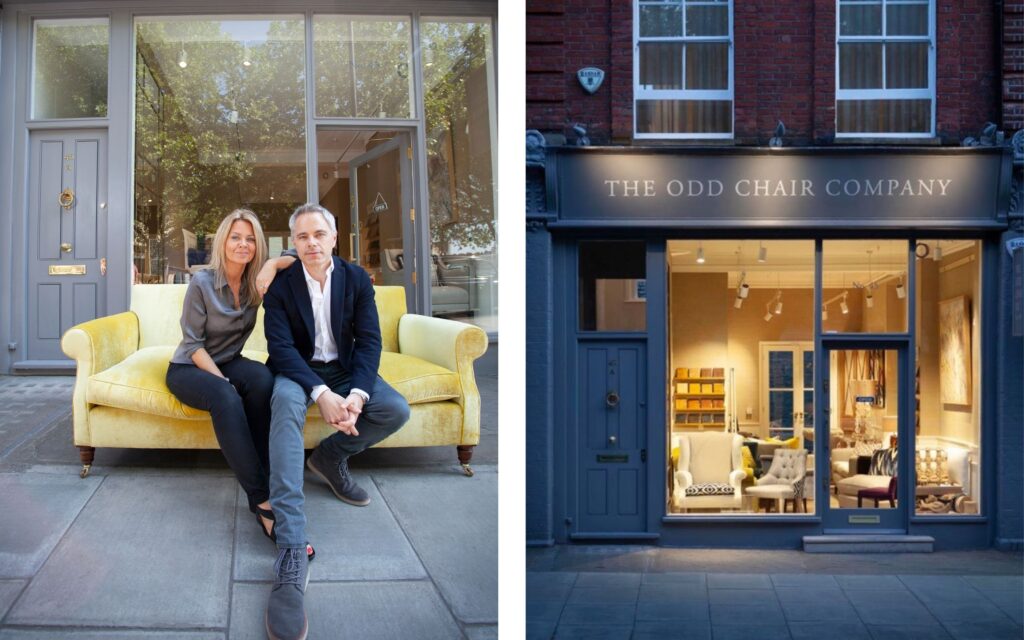 O&A: So James, Victoria, what did you dream about when you were a child?
J&V: When growing up I always wanted to live by the sea – so quite a simple dream, nothing too ambitious. In the UK, we are very lucky to have some of the most dramatic coastline in the world and having spent much of my childhood sailing, seeing the coast from the sea has always captivated me.
O&A: Your family-run business was established over 50 years ago. What makes your company still unique?
J&V: Our late parents, Sue and James Cook, were architectural antique and art dealers for many years before starting The Odd Chair Company. Handling fine antiques and understanding how things were made and I mean properly made – instilled in them a sense that they wanted to make furniture that lasted a lifetime. This philosophy has been handed down to Victoria and I. We've always tried to make our furniture well so they are real investment pieces. From our early days in the business it was important for us to maintain that tradition of making furniture both to a high standard and so that it is amazingly comfortable. In terms of uniqueness, I guess as one of the last remaining truly traditional upholstery workshops left in the world, we are committed to continuing to make our furniture in this way and ensuring the traditional skills of our craftsmen and women are passed down to the next generation.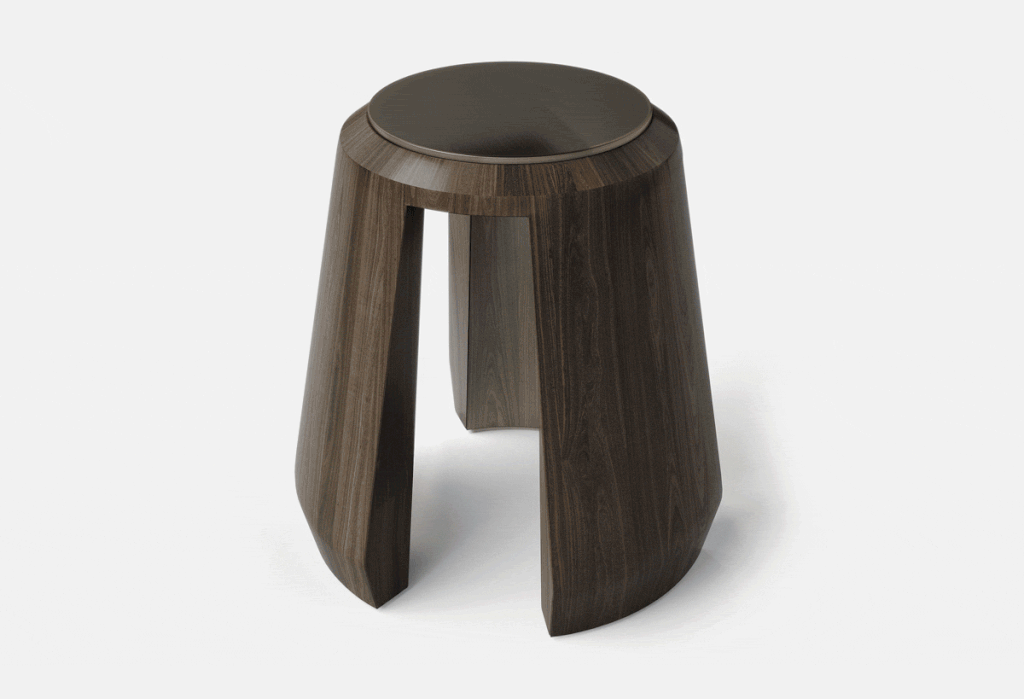 O&A: Did you know when you were a child that you would be engaged in producing handmade furniture?
J&V: We both grew up surrounded by art and antiques. Our mother studied at the London School of Art and our father was a self-taught antiques dealer who throughout his career bought and sold over 500,000 antiques, so we always appreciated the value of such things. Neither of us ever dreamed of entering the world of design and making furniture, we were always told to go off and do something else and then some back. Victoria qualified as a chef and I as a lawyer.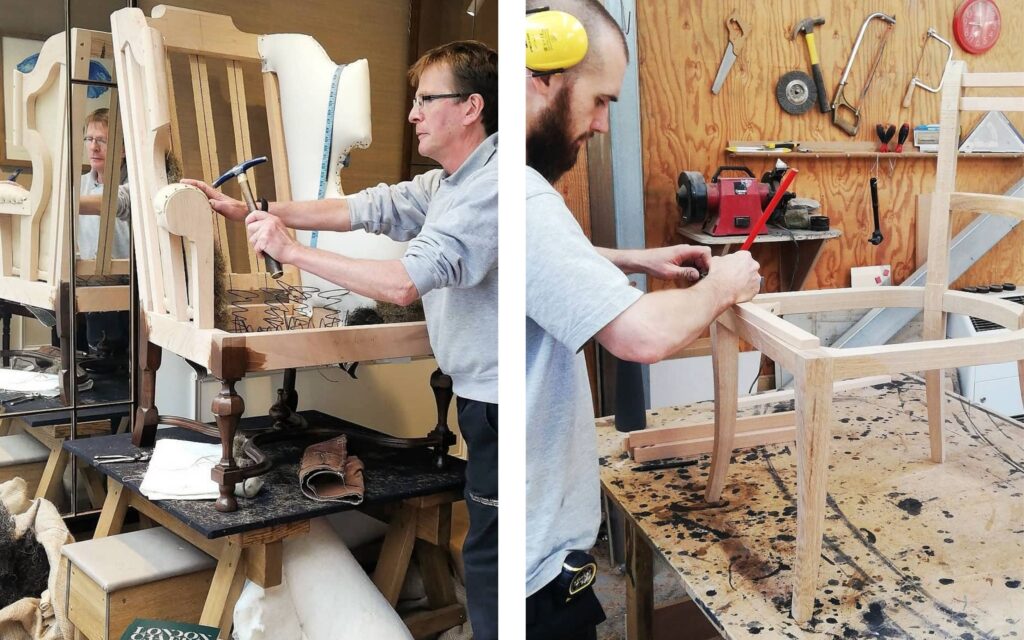 O&A: Are you involved in furniture production yourself? If you are, please, tell me about the very first object you made with your hands?
J&V: In the very early days of the company we spent time in both our workshops understanding cabinet making and upholstery. Our strengths however lay in designing and putting design together for clients. This is what we still do today. I would of course love to be able to be "on the tools" each day, but Victoria and I now run the company and so have a reliable team of craftsmen and women who we work closely with. There is no mistaking the immense amount of joy we feel when walking through the workshops to see our input into everything we make.
When I first started in 2002, I helped our senior cabinetmaker at the time to make 12 dining chairs, our Hendon Chair, with lots of cross stretchers. It was very satisfying to make them and I wish I could do more!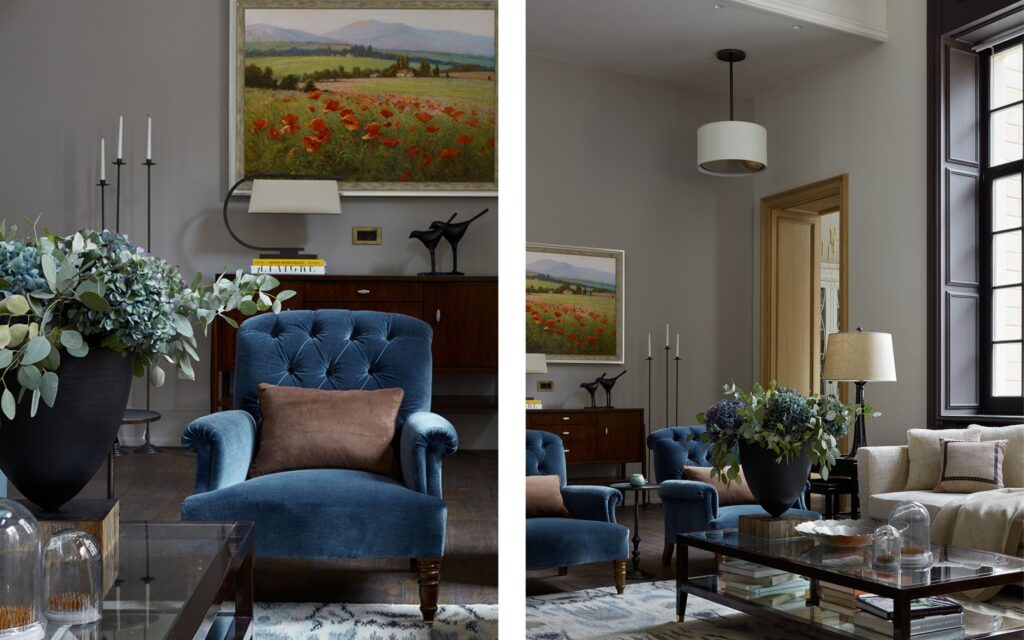 O&A: What inspires you in your work?
J&V: Lots of things inspire us: people we meet, places we visit, simply walking down the Pimlico Road and looking in the windows fills your head with new shapes or small details that you know could be made into something new. I spotted an Art Nouveax piano stool the other week. The stool itself was quite ordinary, but the shape of the leg was delightful and this has now formed the basis of a new stool we will make in a gloss painted finish.
O&A: What is most exciting in your work? Are there any materials you enjoy working with?
J&V: We would always say working with wood, we use the best quarter cut timbers available and given we are the last company hand French polishing on our scale, bringing the grain through and not hiding it is something we are particularly proud of. In terms of excitement, we love bringing things from an initial design through to a finished product, we have been very successful with a handful of designs that have become designer's staple go to piece and this brings us much satisfaction knowing we have created something both beautiful and useful.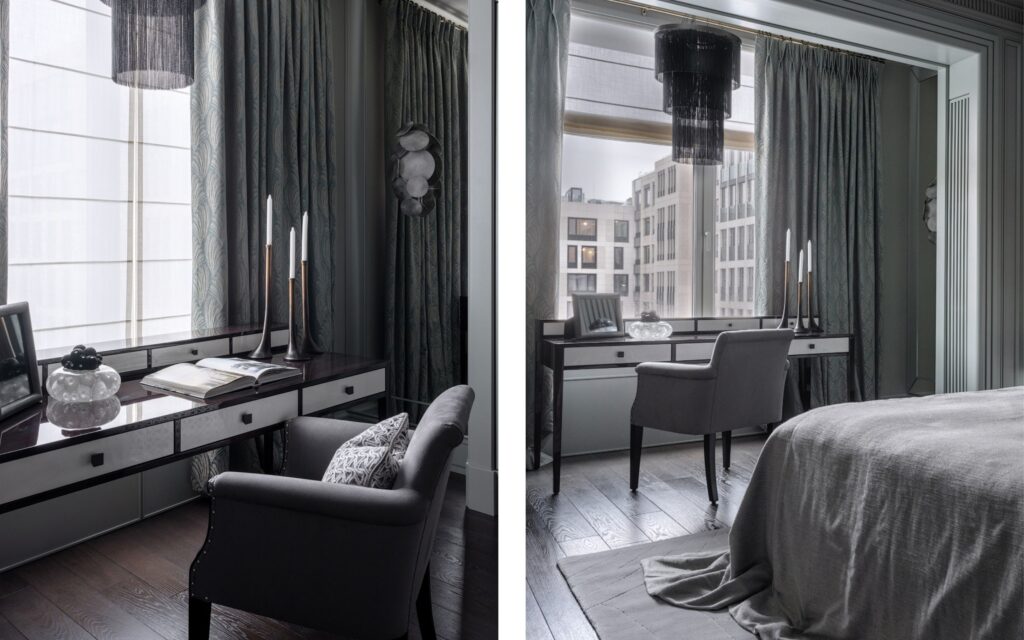 O&A: What is the most challenging part of your working process?
J&V: I would say, running the operation is a challenge. We have grown over recent years and are currently moving into our new flagship showroom in Belgravia. It is nearly three times larger than our last showroom and we are in the process of planning to build our new workshops and expanding our capacity as well as developing the farm where we have been for nearly 20 years. Growing the collections and working with some of the most inspiring designers is also a challenge as it takes a lot of work to ensure you keep up! Adding to this the organization of production, site visits and designing, we are kept rater busy, not to mention additions to the young families we both have.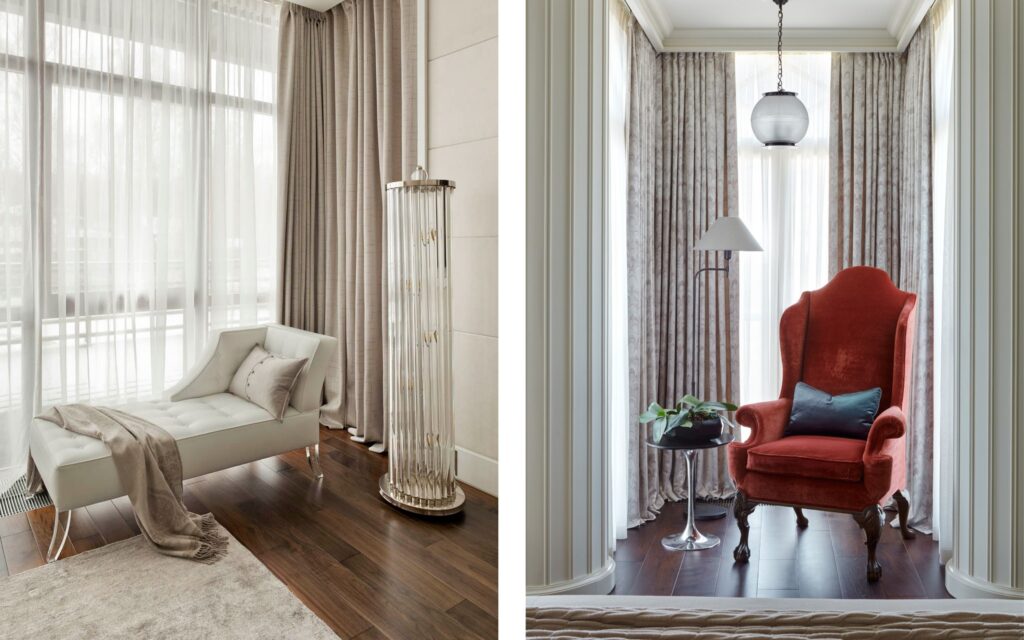 O&A: Which client is the most interesting to work with?
J&V: Any client that understands and invests in what you are doing is the most interesting to work with. The collaborative approach is what drives the relationship and we are very lucky to have many clients like that now and over the years.
O&A: How did you meet Anna Agapova and Oleg Klodt? Tell us about your collaboration with O&A London?
J&V: We met Anna and Oleg many years ago in Moscow and we have worked for them on their many amazing projects. More recently we have looked at their designs for O&A London and this is something we hope will develop in the future. One thing I would say about Anna and Oleg is their exacting approach to design. It is relentless, in a good way. Only by pushing the boundaries of the way we work we find new designs and techniques. This is something I view fondly when working with them. I also like the fact Oleg likes the Beatles!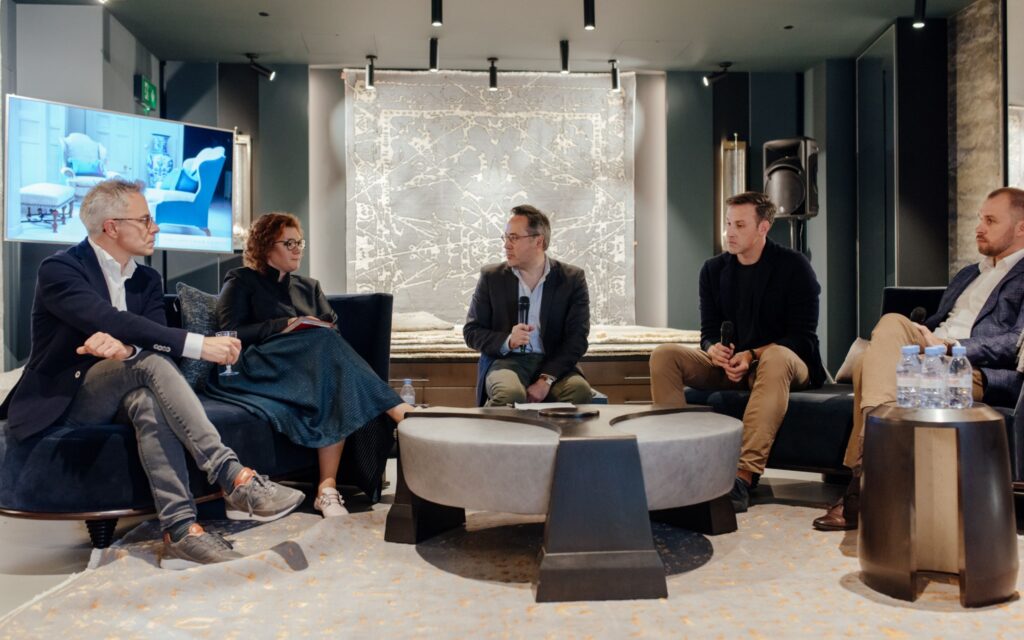 O&A: How do you think the process of designing and producing furniture will change in the future (in 100 years)? What will furniture be like?
J&V: I very much hope it does not change much for us. Whilst modern materials come and go, the traditional making process injects our upholstery with a sense of rich heritage. Coupled with our uncompromising approach to comfort, I doubt very much whether things will change. Fabrics and their properties will continue to change and develop but the simple joy of sitting in a well-made chair or sofa made traditionally by artisans will not. So much of what is made today can so easily be thrown away and discarded because of poor manufacturing or because it no longer fits our style. We have always ventured along the classic timeless route, and in this way our furniture lasts forever.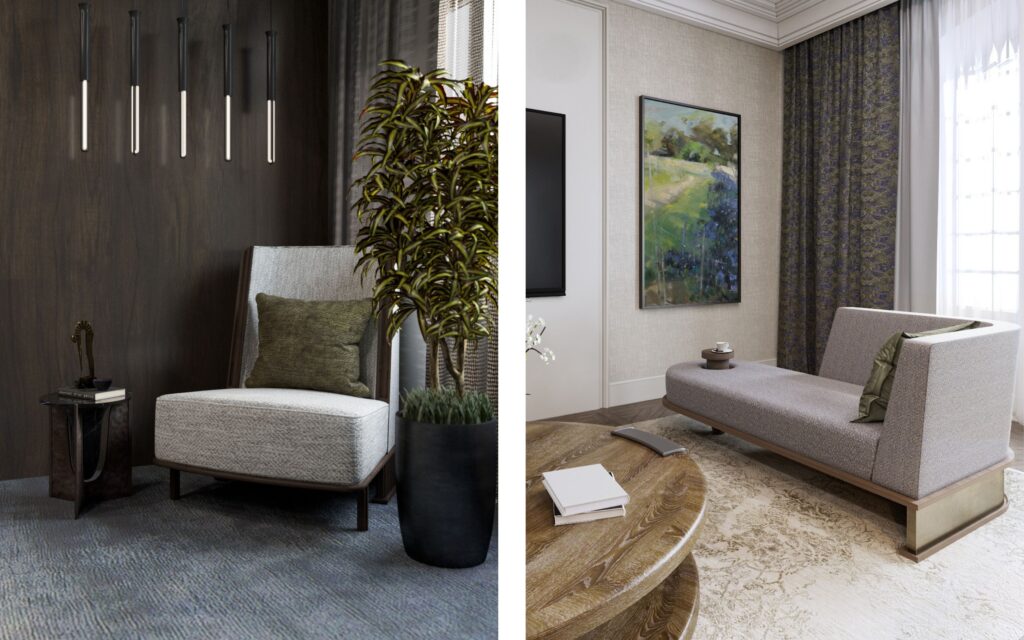 O&A: What are you dreaming about now?
J&V: Mainly sleep! We are in the process of renovating one of the oldest buildings in Pimlico for our new showroom and so it has been four months of endless work. Apart from this, we would like the business to continue to grow and to build on our great client relationships.