20 // 20: INTERVIEW WITH KRISTIN FRADENBURGH
16 Mar 2021
O&A London celebrates its 20th anniversary this year! With a growing number of international projects, and to create distinctive collections of furniture, lighting, textiles, wallpaper and rugs under its unique brand, the company develops collaborative projects with amazing and talented people. We are fortunate to work with leaders in their field: people who do not see boundaries and make the impossible possible. We proudly name these creators not just as partners but as co-designers and friends.
We are now delighted to announce the anniversary project «20 for 20». The project will consist of a series of exclusive interviews. Today we are happy to share with you an interview with Kristin Fradenburgh, a creative director of Holland & Sherry.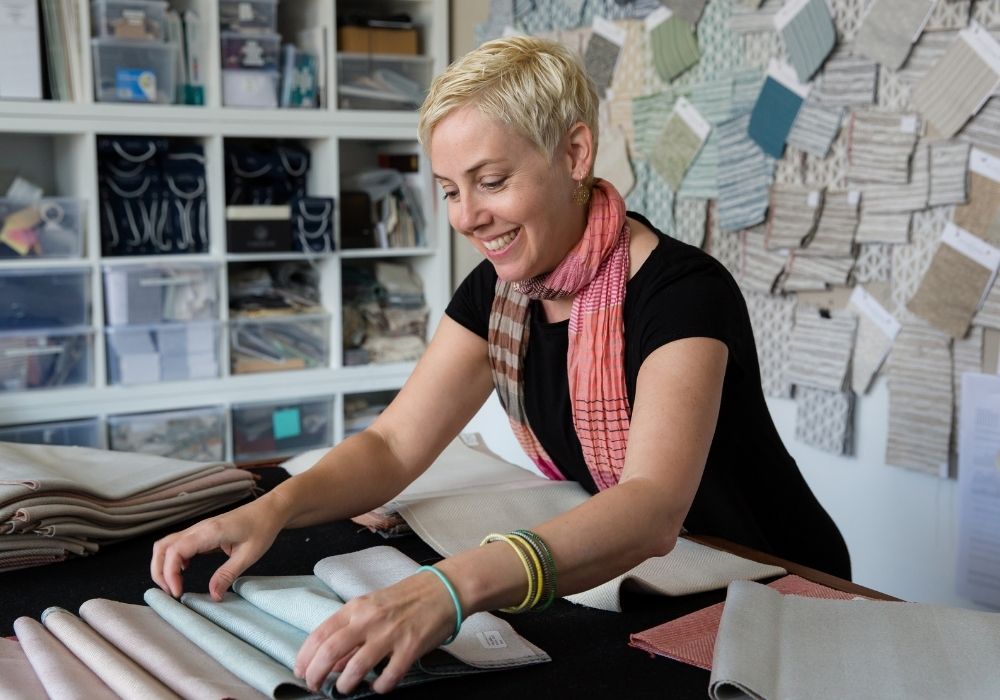 O&A: What did you dream about when you were a child?
KF: I'm not sure what I dreamt about anything as a child. My reality was so interesting that I think I stayed routed there. At a very young age my family moved from our suburban Philadelphia home to Romania. My father worked for a computer company and he was part of the engineering team that was assigned to design, build and start-up a factory to build mainframe computers in Bucharest, Romania. Living in Romania was such a different world from my childhood home that it was endlessly fascinating.  The culture, people and thriving international community kept my mind occupied. My family was able to travel frequently to other countries so we visited major capitals in Europe and explored the museums, cultural and historic sites as well as traveled throughout the Romanian countryside.  This experience opened my eyes up to a much larger world and had a major impact on the rest of my life.
O&A: Could you please tell us about your professional path that eventually led you to Holland and Sherry?
KF: I have always been a maker and inclined to artistic pursuits.  Sewing, knitting, crochet, ceramics, drawing and painting were how I entertained myself as a child. I have a creative family; my father made furniture, wood block prints and sculpture and my mother and aunt were painters. In his career, my father was an engineer so I was exposed to the practical side of the arts through manufacturing and design. When I was looking for universities to continue my education I discovered that I could study textiles and from that point on weaving has been my passion.
I studied weaving and textile / surface design in Philadelphia and Scotland and started working for a mill my senior year of high school which continued through my years in college. My first step into the industry was in the contract/commercial arena.  I mainly worked for textile mills designing woven dobby and jacquard fabrics for many of the large USA contract companies. 
My weaving skills brought me to Holland & Sherry to work with our mill in Chile. I developed fabrics for our wholesale division and worked with Bryan Dicker to develop fabrics for the H&S collection.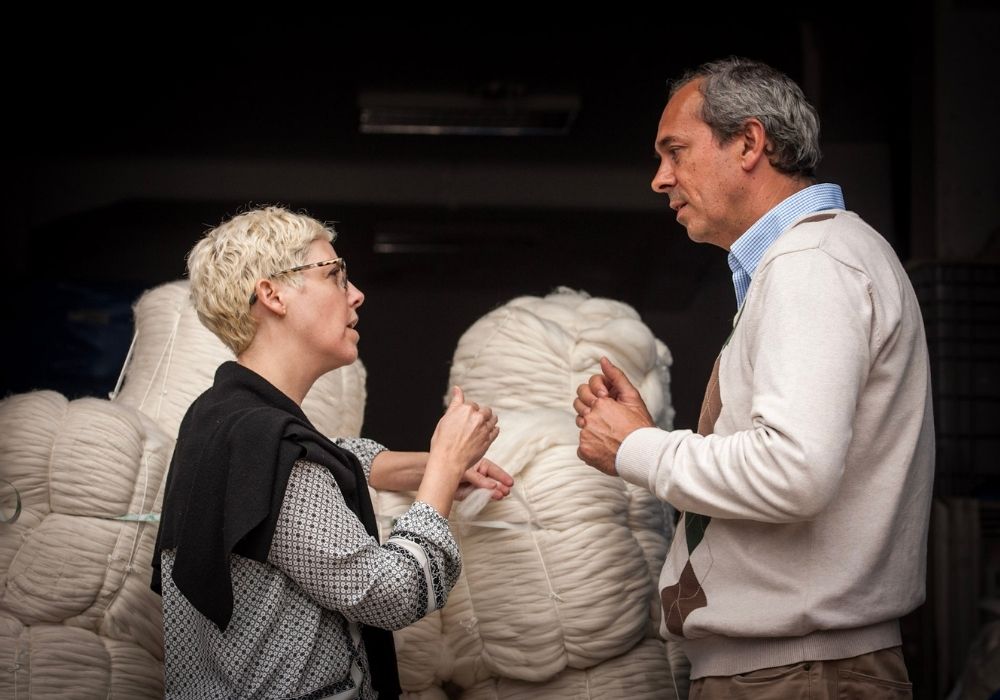 Bryan and I have a collaborative understanding in regards to product design and have enjoyed building the fabric collection together for the past decade.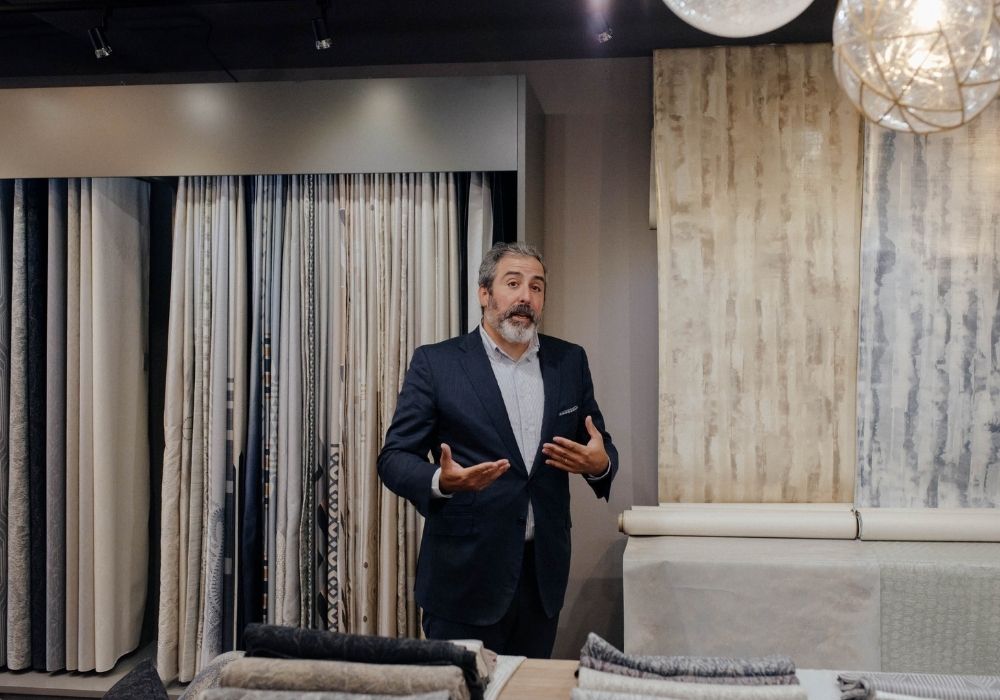 O&A: Holland and Sherry has almost two-centuries experience in exclusive textile production, and the company is still unrivalled on the world market. How do you manage to keep a leading position for such a long time? What is the secret?
KF: Approach the product with integrity.  Our core values are quality and craftsmanship. We start with the finest natural fibers, engineer the weave and fabric construction to its optimal performance and go from here. We have been faithful to Holland & Sherry's tailoring heritage and interpreted that into interiors. We also have fun while doing what we love and that shines through in the product.
Q: Holland and Sherry has sales offices in Great Britain, Europe, North and South America. Could you name the most important differences between these markets?
KF: Color. It is both similar and very different. Our top neutral colors sell universally.  We also focus our collection on classic qualities of plain plus textures and these have a worldwide appeal.
Q: Which colors and designs are more prevalent in Europe and the USA? What are the preferences in these markets?
KF: Colors are more specific to region and we see Europe liking bold and nuanced colors while the USA still likes the lighter, cleaner colors. The whole palette is warming and shifting which we haven't seen in a while. I'm not sure if this past year will slow that a bit but it is happening.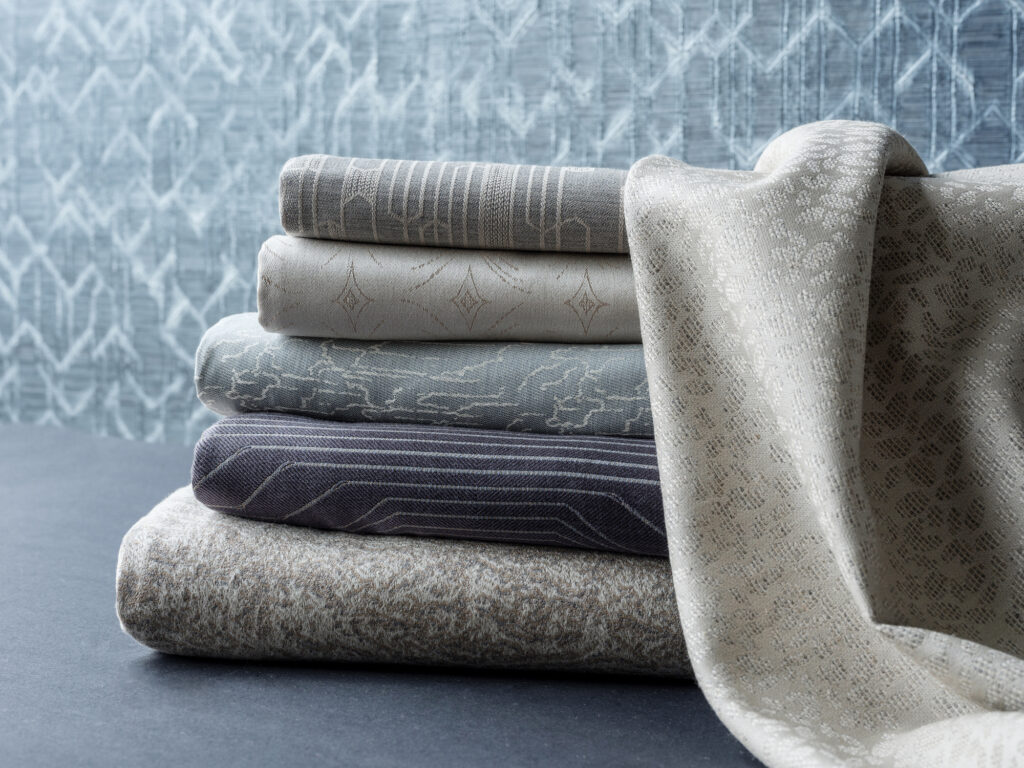 Q: Tell us about your collaboration with O&A London? Was this project with Anna and Oleg interesting for your company?
KF: We found it very interesting. Whenever we collaborate with designers we learn and are inspired by their passion and creativity. Both Oleg and Anna created beautiful drawings for their collection and had a clear vision for interpreting them into fabric. Their affinity for the Scottish countryside resonated with us and created a natural synergy between the two companies.
Anna had a real desire to learn the intricacies of creating a woven fabric. She was fascinated by the mill and the manufacturing process and involved in all aspects of creating the fabrics.  She visited our home office in Peebles Scotland and travelled to our mill in Chile which enabled us to make quick design decision on site while the trials were in progress. She also challenged us to go beyond our previous limitations and use new.
CALEDINOA: Holland & Sherry Manufacture from O&A London on Vimeo.
Q: What inspires you in your work?
KF: I think that passion and the curiosity come from within. I am constantly inspired by the world, culture and my surroundings but there is a drive to create and make that can only be intrinsic to one's self.  That said… family, friends, colleagues and fellow designers do inspire me every day.
Q: What are the latest trends in fabrics? 
KF: We don't follow trends. We stick to classic, good quality and I think that actually is the trend.
Q: What is the future of fabrics industry? 
KF: I think sustainability is the future of all manufacturing. Making things that have purpose and will not be here forever. Working with natural fibers and materials and being respectful in the cultivation and use of these resources.
Q: What are you dreaming about today? 
KF: I keep it simple. I live by a lovely lake and this peaceful environment fills my dreams and daylight. The birds, wildlife and beautiful scenery right outside my door is enchanting.