AD Russia Wrote an Article about Our Office
22 May 2019
Behind the scenes of O&A Design
Creative workspace interior
O&A Design is a London branch of the highly regarded, award-winning Russian company Oleg Klodt Architecture & Design established in 2000.
Despite the fact that the London branch of the bureau was registered back in 2017 it took Oleg and Anna nearly a year to find suitable office space. They finally chose a building in the style of the French Renaissance located in Belgravia just 5 minutes walk from Buckingham Palace.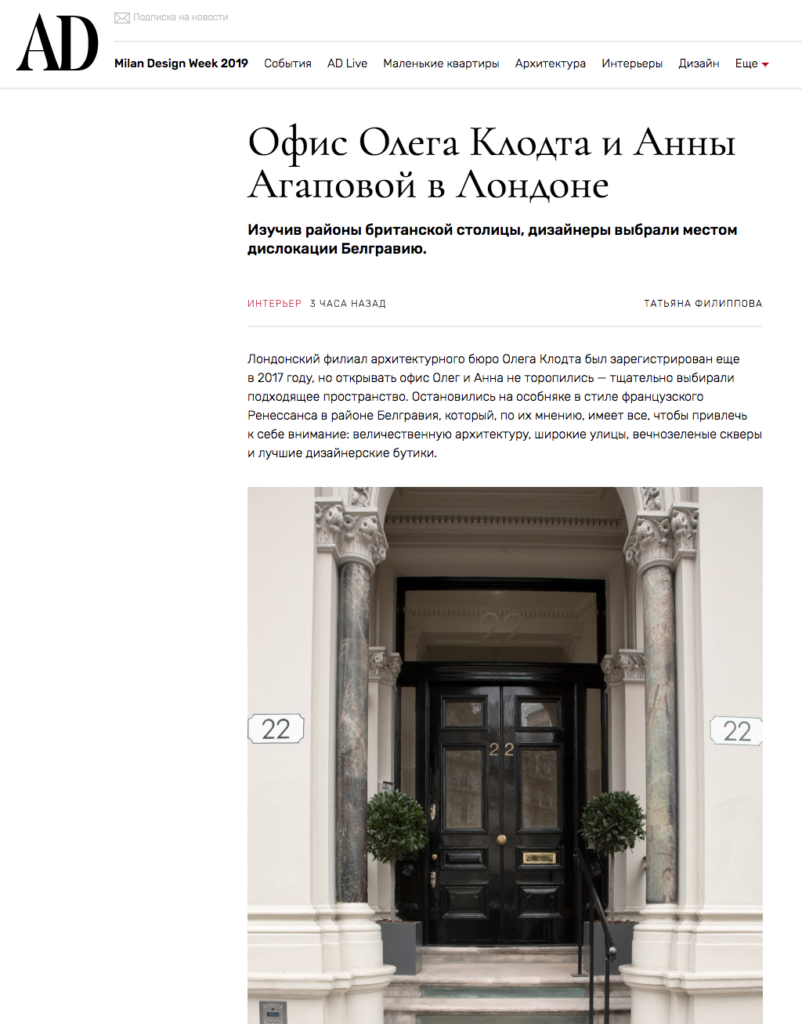 Please find the full article here.