Global warming, rising sea levels, floods, tornadoes and cyclones – these and other natural disasters are directly related to pollution. Now as never before our planet needs our love and care. People have finally started thinking about protecting the environment. They try to be closer to nature, understanding personal responsibility and moving to conscious consumerism. The leaders of this eco-friendly way of living are Northern European countries such as Finland, Denmark and Sweden, as well as Canada, Japan and South Korea. Thanks to them our views are changing along with our spiritual and material values. Following the speech by the 16-year-old Greta Thunberg at the UN summit in 2019 it became apparent the world will never be the same. The recent London Design Festival revealed biophilic design as the final trend of this year.  We have never seen such a strong tendency to unite design and nature. Oleg Klodt and Anna Agapova, founders of O&A London, told why it is not enough to just use established designs and what each of us can do.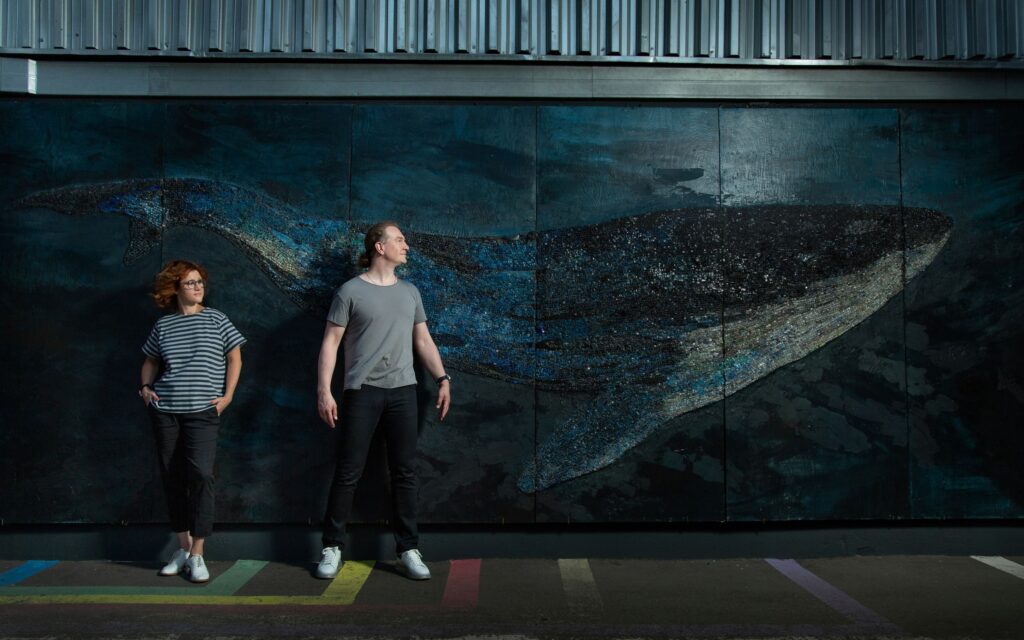 Eco–friendly
Oleg Klodt: "Everyone understands the concept of the «eco-friendly home» differently. I find two standards of eco building most practical. The first one is LEED (Leadership in Energy and Environmental Design), a programme of building certification that is recognised all over the world and is used to confirm the use of the most eco-friendly methods of engineering and construction. It was started in 1998 by the US green buildings council.  The second one is BREEAM (Building Research Establishment Environmental Assessment Method) which is a voluntary method of evaluating green buildings. It was designed in 1990 by a UK organisation BRE Global to evaluate eco efficiency of buildings.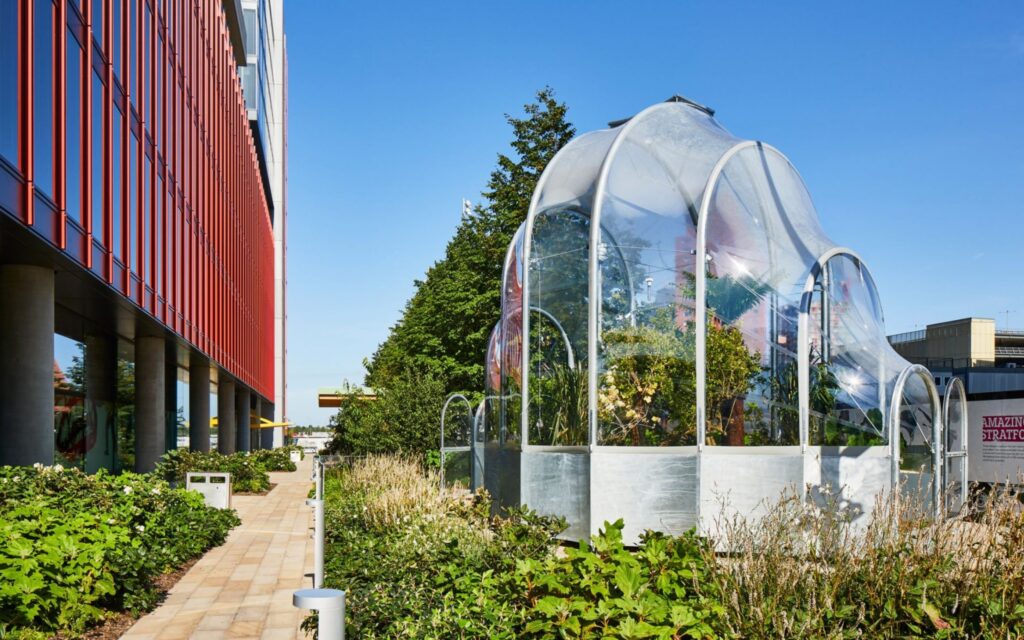 What these two standards have in common is the zero-emission approach which is becoming the new norm. The principle is simple; any residential compound needs to produce as much energy and resources as the people living there need, and all the waste is used to produce more heat, water and electricity. Ideally each compound needs to reach a zero balance between consumption and waste volume."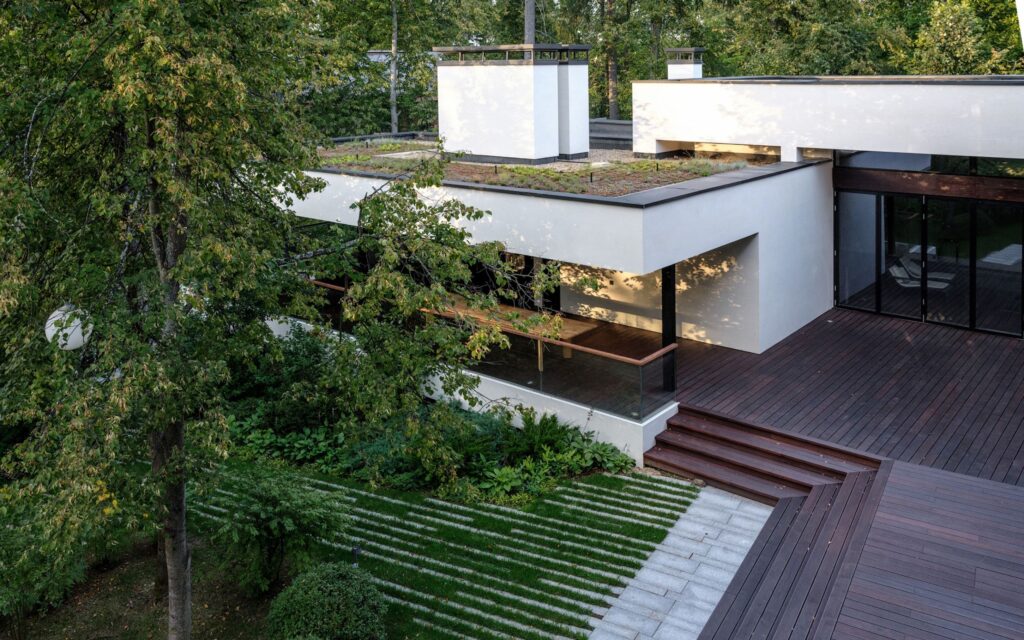 Anna Agapova: "I travel a lot and have been noticing more and more houses with "living" roofs, rain water collection systems, contactless water heaters, solar panels and sun roofs. Of course eco design is not just "green" building solutions but also paying attention to the most ordinary items that surround us in everyday life. Natural materials, natural shapes, and images of nature put eco design into a separate aesthetics category".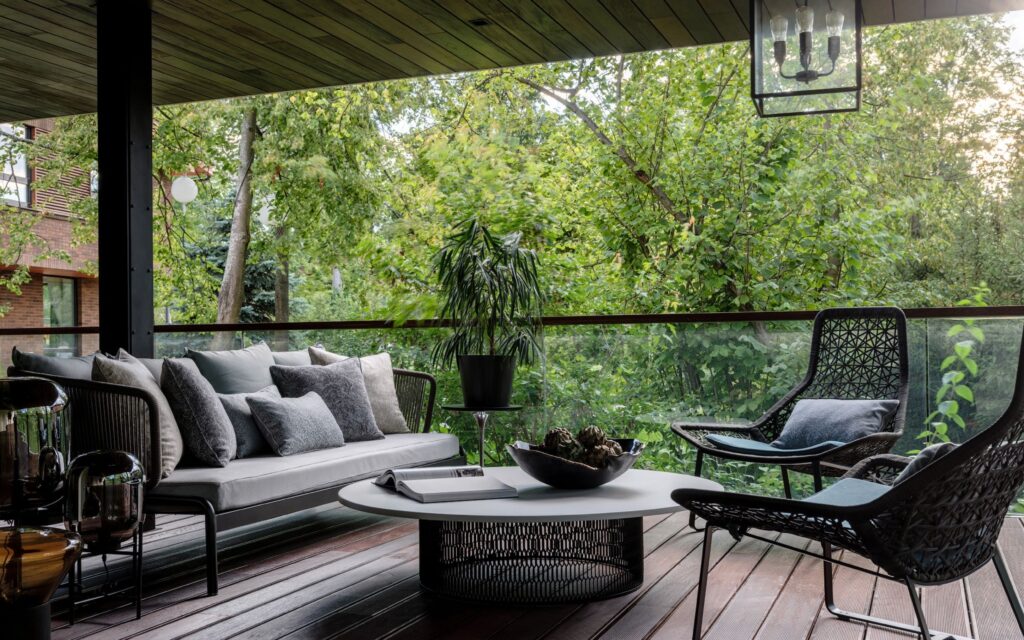 Solutions of the future
"New solutions are becoming a part of our lives" – noted Oleg Klodt. Scientists are not ignoring the problem of pollution and are working on creating new clean materials without losing the core design. For example, Form Us With Love, a Swedish company that was included in the list of most innovative companies in the world in 2020 by Fast Company, created acoustic panels using 100% clean materials such as wood fibres derived from pine and fir trees, citrus zest, potato starch, plant vax and wheat. The panels absorb sound perfectly, are fire retardant, water repellent, durable and fully biodegradable".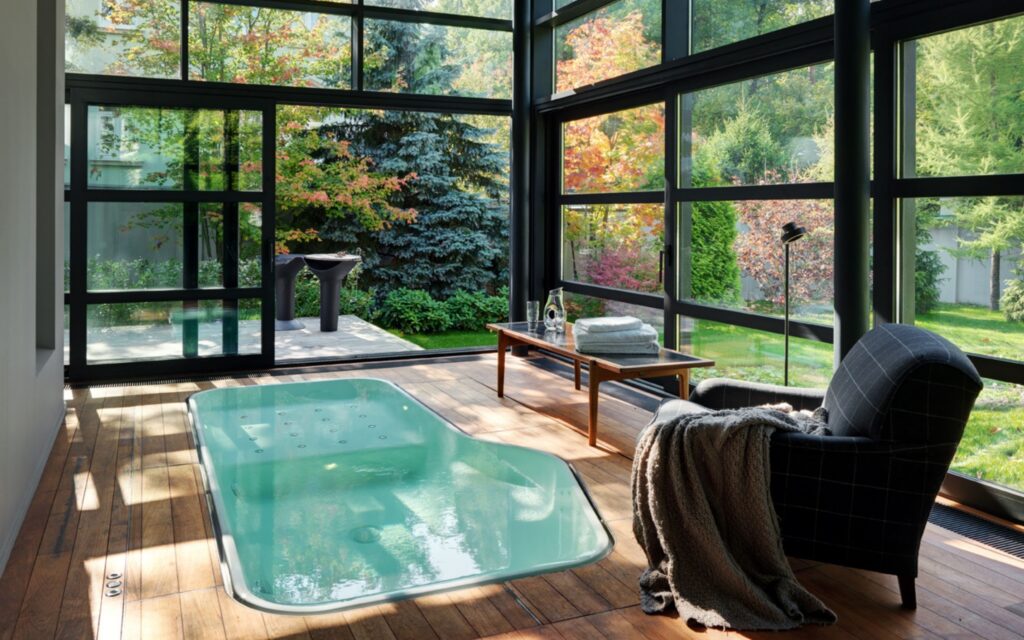 "I follow Neri Oxman and really admire her", says Anna Agapova. "Oxman is a great example of a woman who bravely follows her own path, is often ahead of her time and is not afraid to cause a stir with her projects."
Architect, designer, Professor at Sony Corporation and at the MIT media lab, Oxman featured in the ICON's list of "20 most influential architects determining our future" in 2009. Oxman offers new solutions for creating architectural shapes. Her works combine computer engineering, synthetic biology and digital solutions. She  thinks that the architecture of the future will be unrecognisable and building facades as we know them will cease to exist.  It is very difficult to imagine right now for most people.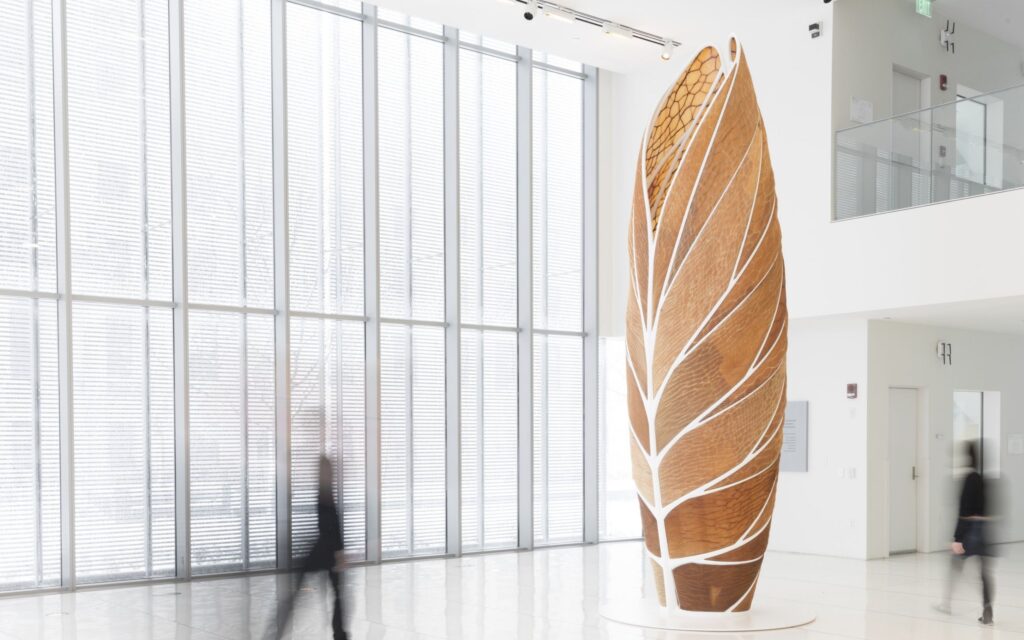 "Neri would like to move from the era of machines to the symbiosis of our bodies, microorganisms, food and even buildings. She calls this 'material ecology'. No doubt this "science fiction" scenario will become our reality in a not-so-distant future" Anna continues. "And for now, the most organic and natural choice for people is eco design. It is not just interior design style, it's complex projects within which 'protecting the environment' is not just words but the expression of our love for nature, for our Earth and the future generations".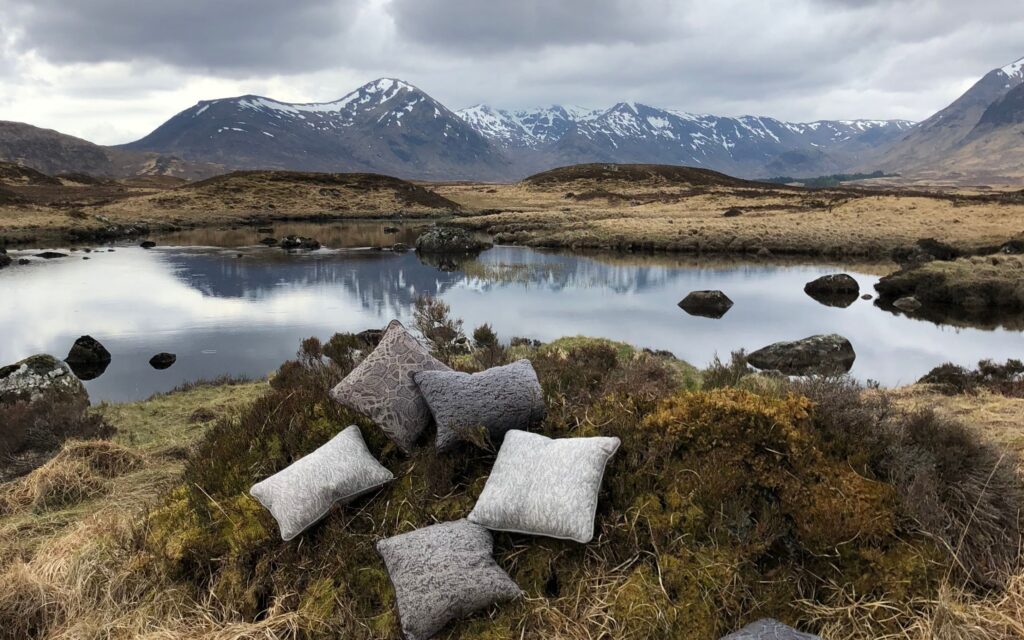 Conscious consumerism
"An eco interior calls for the use of natural materials, natural solid wood furniture, worktops made of marble or other natural stone", explains Oleg Klodt. "There should be no embellishments such as carvings. The lines must be straight and laconic. At the same time you need to consider that furniture used in eco design comes at quite a high price due to the cost of materials and manufacturing techniques (as it is nearly always handmade). The principle of rational economy can be applied here: an expensive piece is acquired to be used for years and possibly centuries".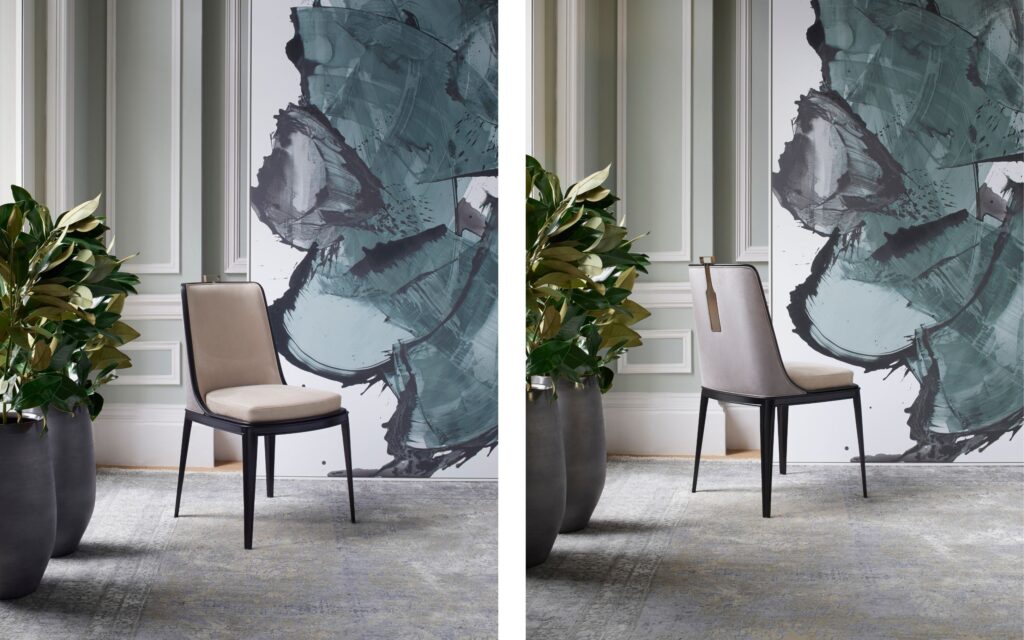 "There are two approaches – adds Anna Agapova. –One is to make furniture from natural materials such as bamboo and corkwood. It will be light and inexpensive but not very durable. We at O&A have gone a different way. We create furniture pieces from highest quality and most expensive materials such as natural wood and metal. These pieces are not just tables and chairs but works of art.  The main goal is to create furniture that is timeless, just as mahogany workers did centuries ago. By acquiring such items our customers are guided by the philosophy of 'conscious consumerism' and investing in the protection of our planet. We artisans start repaying our debts.  Beauty can at least try to save the world and change your attitude towards it".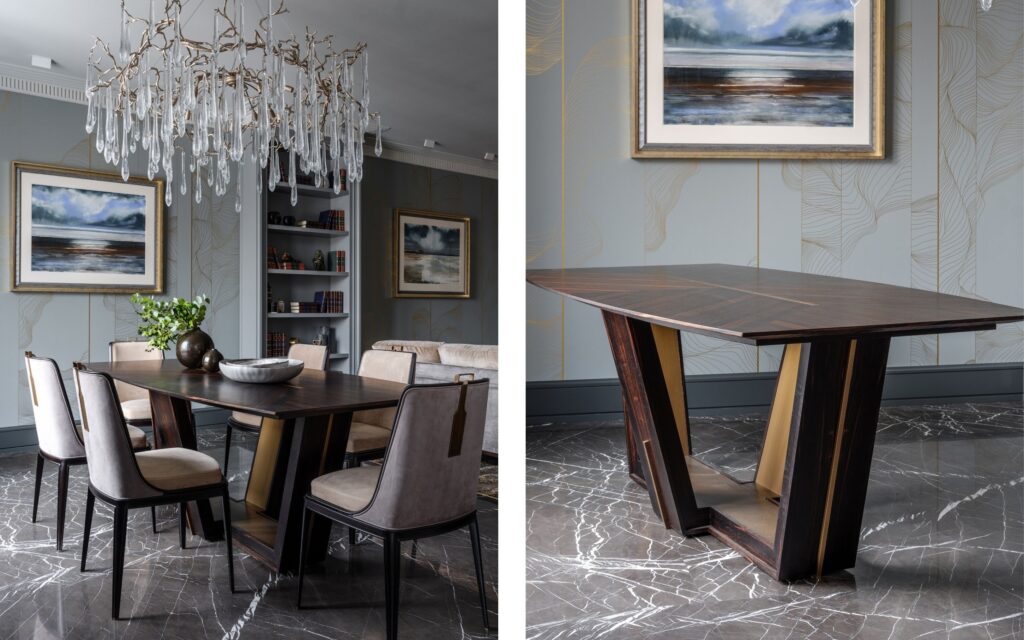 Save the Оcean
"Nature has always been the main source of inspiration for artists, architects and designers" – noted Anna Agapova. Eco design for me is the interior where the main artist is not a human being but nature itself. While in the process of creating the Caledonia collection we draw inspiration from the Scottish landscape and Celtic history. This inspiration helped create five different rug designs as well as textiles and handmade wall coverings".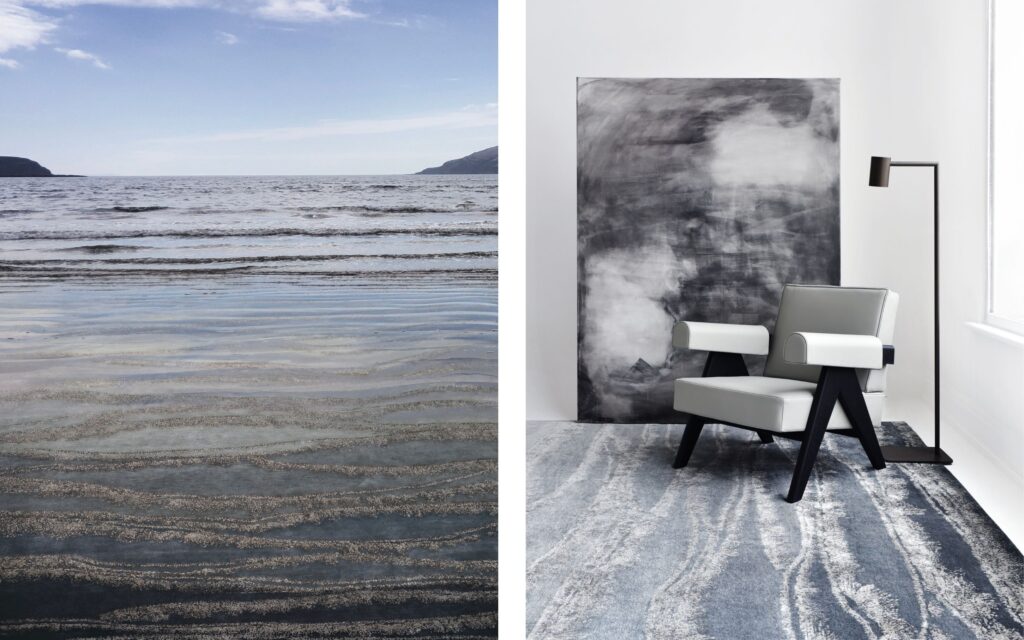 "We used only natural materials in our Caledonia collection" – says Anna Agapova. Natural materials and colours, new images and natural origins make the Caledonia collection the perfect addition to any eco home. Also, our passion for the ocean did not just inspire us to create the "Ocean" rug. This year we announced our eco initiative "Save the Ocean" where the goal is to help clean the ocean of plastic and save its inhabitants. 10% of all sales income from the "Ocean" rug will go to the 4ocean organisation that is cleaning the world's oceans."
Biophilic design: O&A London collections