O&A London collections in Elle Decoration, April 2020
13 Mar 2020
Elle Decoration is highlighting O&A Design studio new residential project in a luxury real estate development.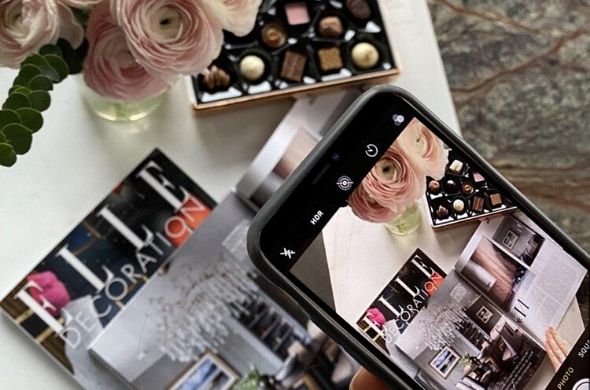 The recently completed apartment is like a jewellery box – full of individual and unique items.
The central elements of the dining room are the table and chairs from O&A London furniture collection.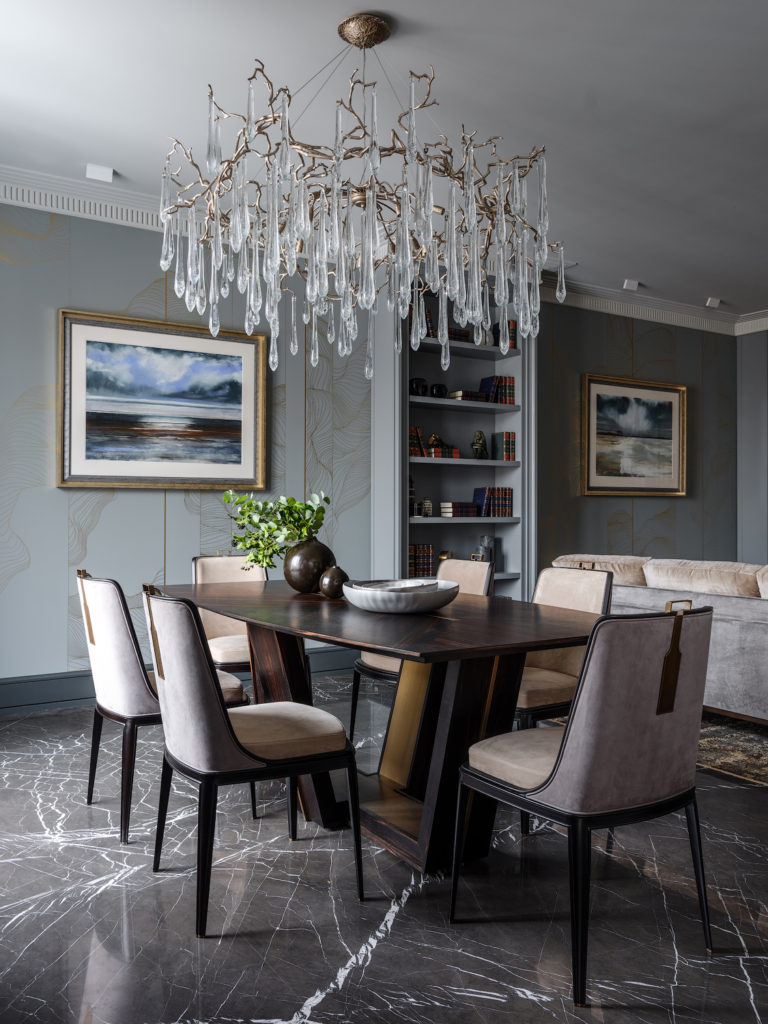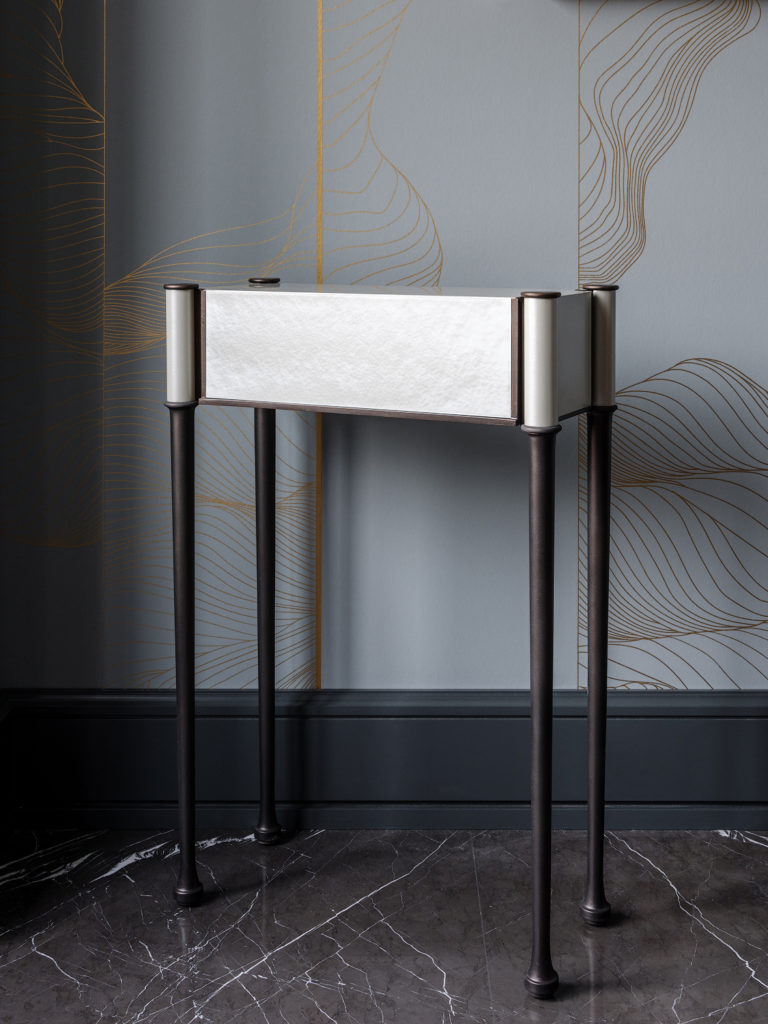 The designers paid special attention to the overall general background of the space, which – despite its monochrome appearance – is marked by original detail. One of the bedrooms boasts handmade wallpaper from the Caledonia collection by Anna and Oleg, which was manufactured in collaboration with Holland & Sherry. The collection was inspired by the Scottish landscapes and the design used in this project (Staffa, Tranquil) imitates basalt pillars of the Staffa island. The poetic name of the colour is reinforced by the special tranquil atmosphere created in the bedroom.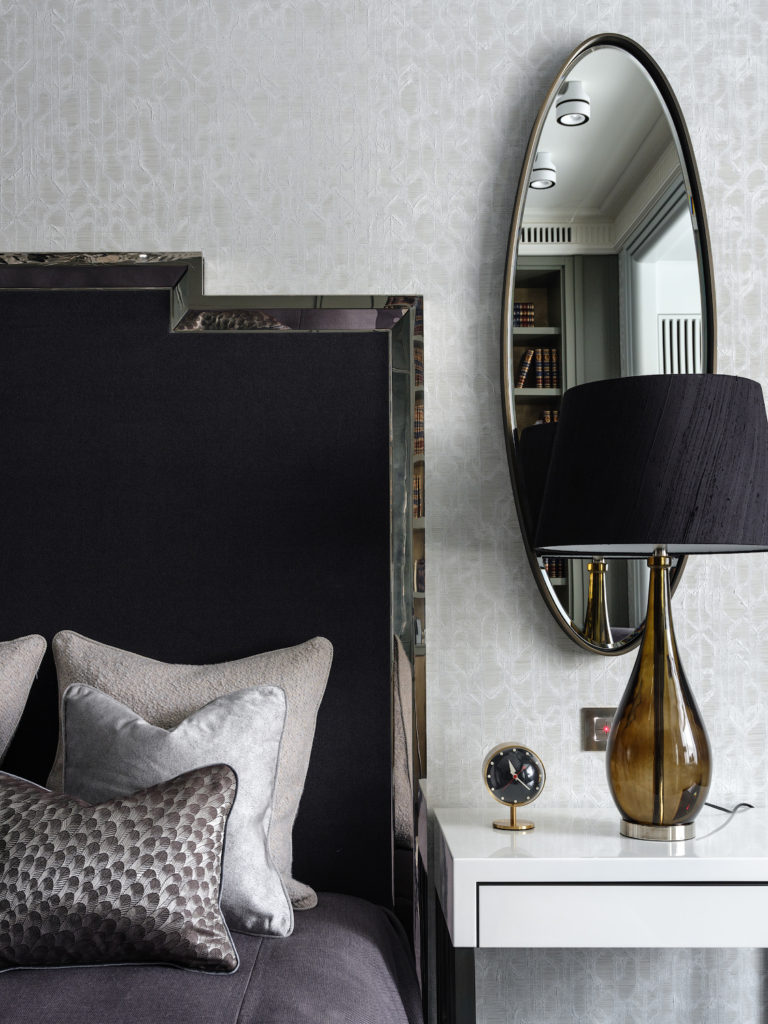 Anna Agapova said of the design: "Despite the prevailing grey throughout this project, the interior turned out amazingly warm, saturated and enveloping. It transfixes you and allows you to rest and enjoy the silence and domestic bliss".  
The Caledonia fabric collection was used for curtains and pillows.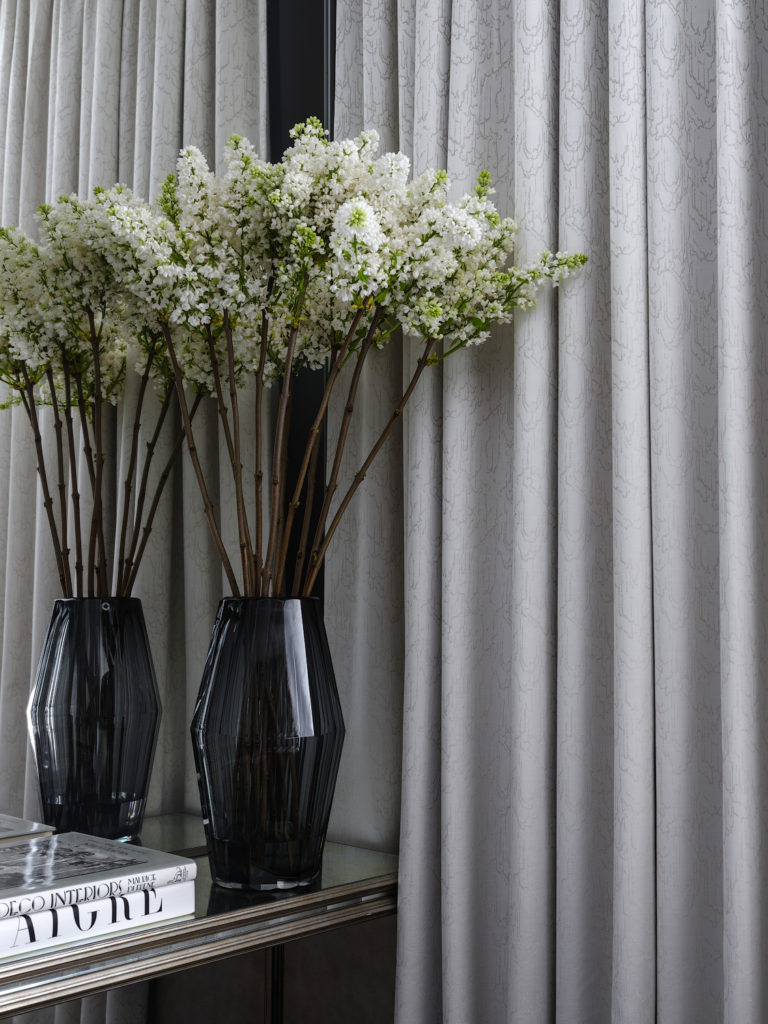 Photo: Mikhail Loskutov
To find out more about the project please visit O&A Design studio website