Slow living in interior design
13 Jun 2023
Anna Agapova, the creative director and co-founder of O&A studio, is a visionary designer who understands the importance of slow living. Anna Agapova and her business partner, Oleg Klodt, have been working together for over 23 years, and their design philosophy centres around the concept of "slow interiors." They believe sustainable and thoughtful design can help people disconnect from the fast-paced world and embrace a calm, mindful lifestyle. Anna's work is not only aesthetically pleasing but also socially responsible. She emphasises the importance of designers being aware of their responsibility to create spaces promoting mental and physical well-being, sustainability, and ethical practices.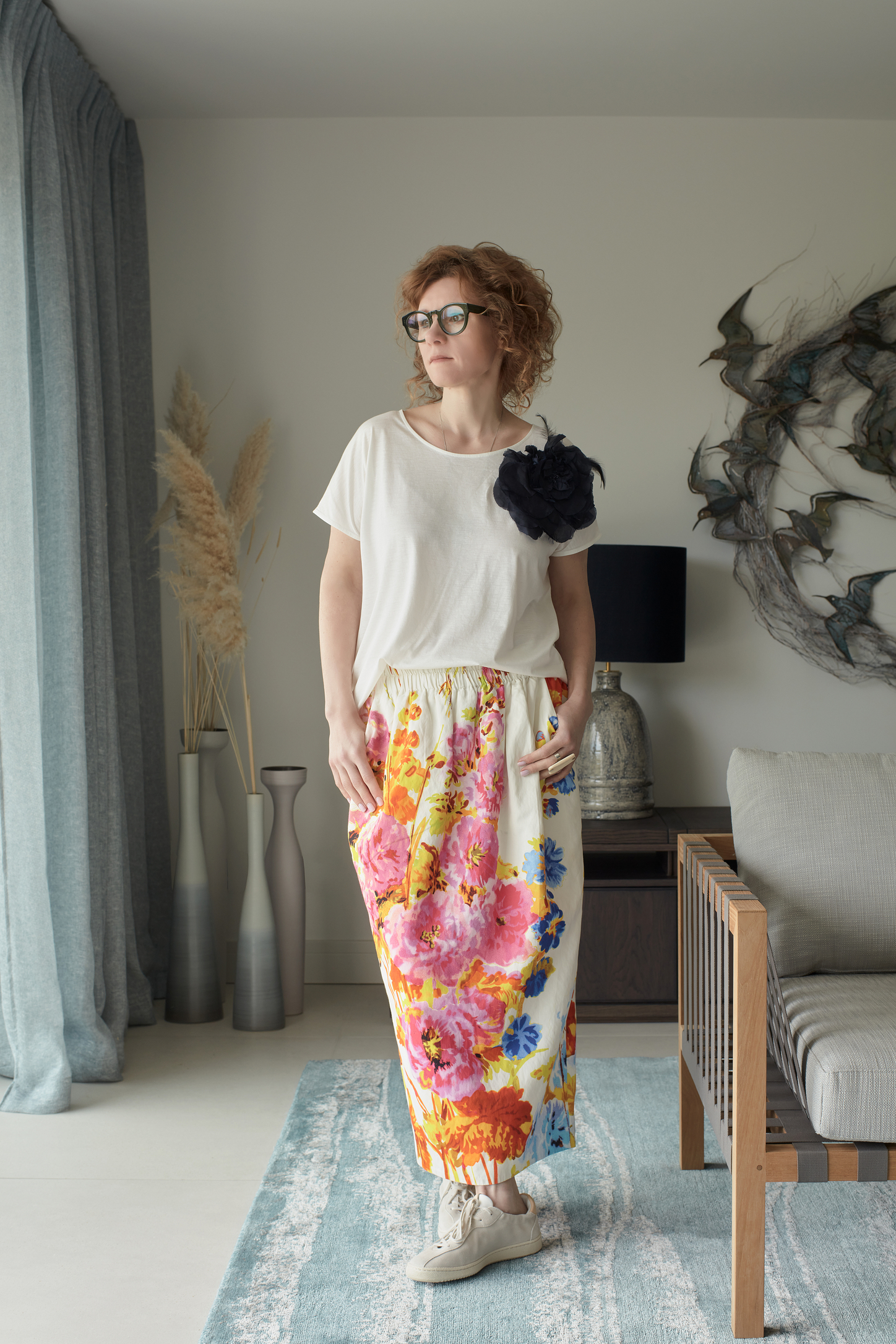 I'm not a big fan of lengthy discussions about trends, but 'slow living' is worth a few thoughts.  I am sure that 'slow living' as a lifestyle has become so popular recently because it is based on the rejection of moving through life at fast pace and the perception of oneself in space and time. For me, slow living means a way of life, introspection and consciously deciding in favour of what benefits people and the planet. 
Slow living or slow interiors, like slow food and slow fashion, offers a sustainable approach when designing or decorating a home. It's important to feel the ground beneath your feet and the space around you to understand the essence of things. Like music, the shades of colour, scents and furnishings surrounding you can bring harmony into your world.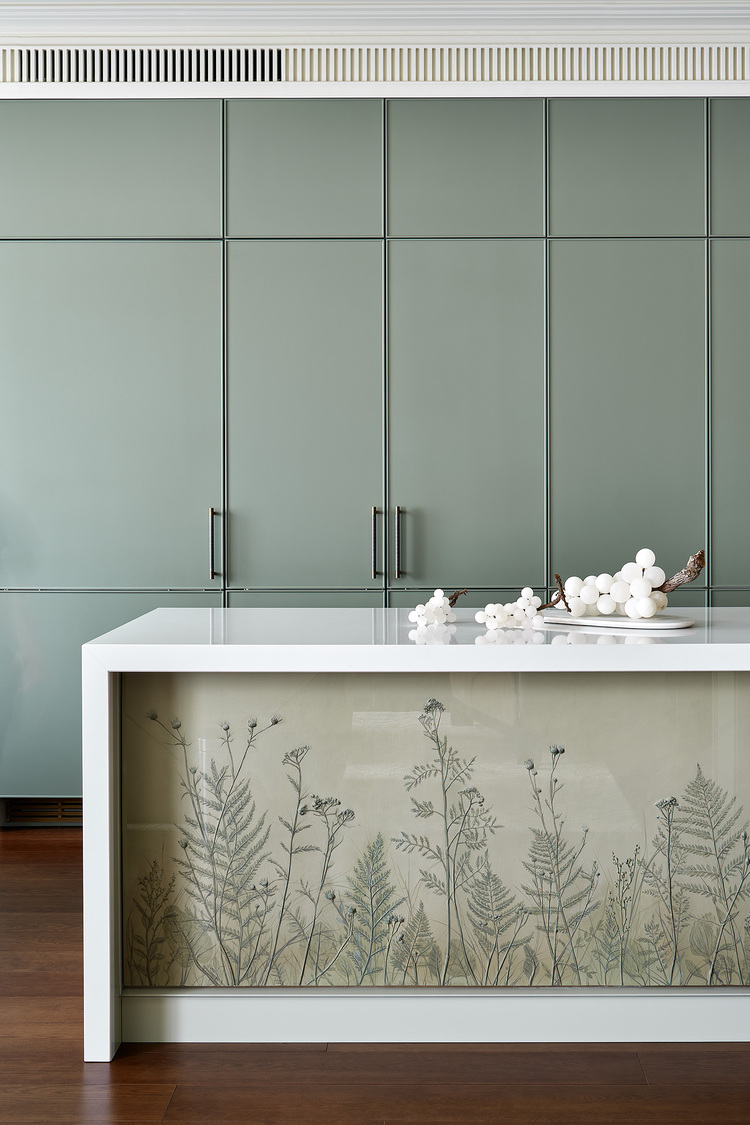 I have always said that my mission is to ensure each project is tailored to meet each client's lifestyle needs. Trends are fleeting, and they limit the relevance of the interior. Careful selection of materials is crucial. Our studio creates an interior and fills it with works of art and interior furnishings assembled individually for each client. This allows the interior to remain relevant and timeless for years. Our approach to design has finally gained worldwide recognition: pay less attention to trends and invest more in quality materials, works of art and bespoke furnishings. Trends are short-lived but art and bespoke design last forever.
1. Combine periods and mix styles
Interior design is becoming more and more personalised nowadays. I hardly ever get requests for specific styles lately. Clients are now asking for an interior that matches their own lifestyle. First of all, people come to designers for personal comfort. So we have requests for craft furniture and an increasing interest in antiques and historic objects. The trend of 'sustainable consumption' is becoming ever more popular, and vintage pieces are in fashion again. This is no longer the preserve of individual art collectors but a popular trend. More and more people reject mass-produced objects and look for rare items with character, history and soul for their homes.
Vintage furniture can be combined perfectly with modern pieces, but the challenge is to create an interesting contrast between the old and the new. When it's done right, the combination of  incongruous pieces helps to create interiors with truly unique character.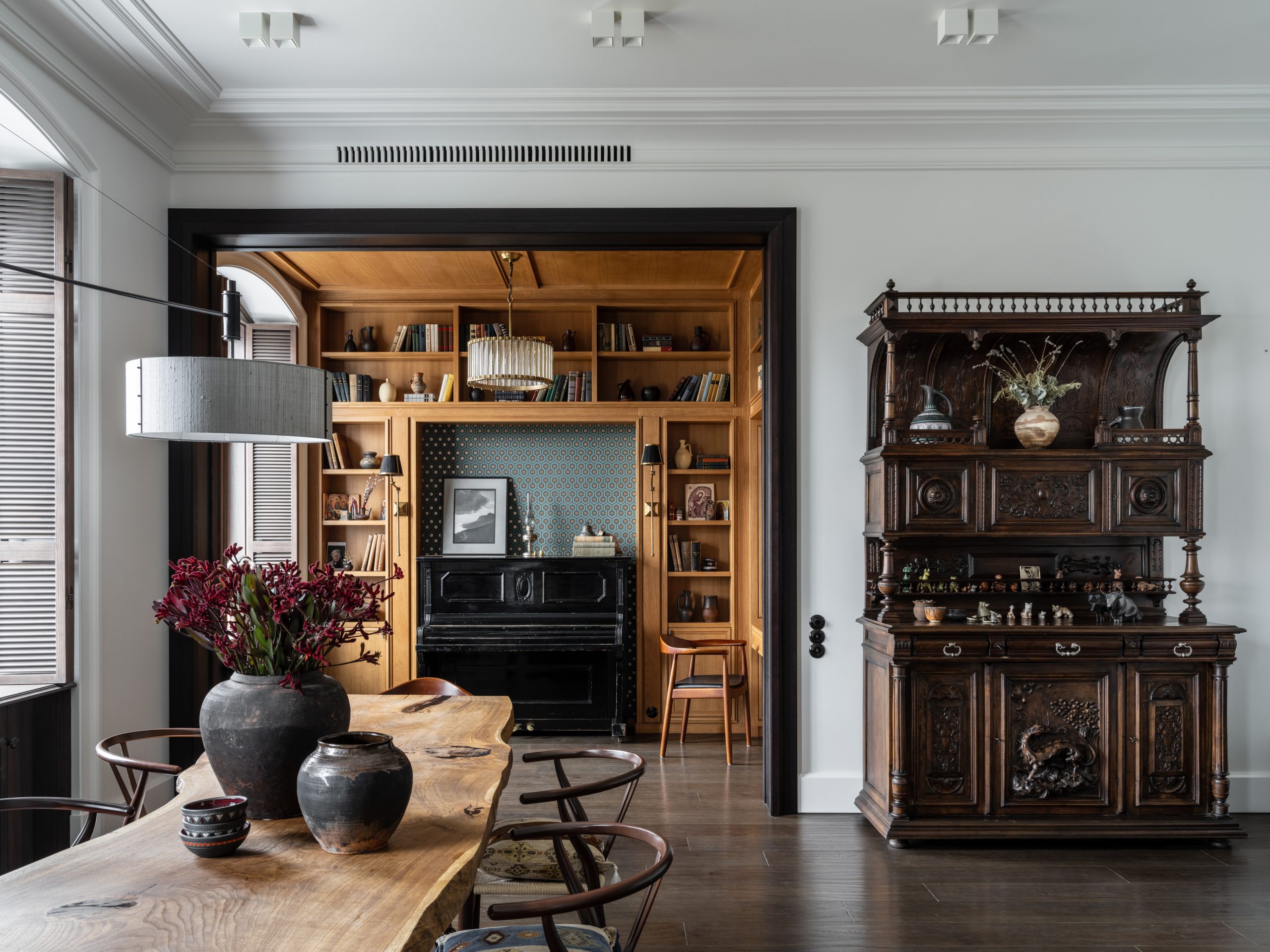 Apartment of Architect Oleg Klodt
2. Use high-quality natural materials
Natural materials used in the home contribute to well-being, sustainability and sophisticated style. I believe now is the time to consider environmental protection and personal responsibility. Follow the rationale of basic  principles of economy:
High-quality components are likely to last for years if not centuries.
Spending money on quality items that you touch, use and see every day should not be regretted.
The visual joy and the tactile sensation of these materials will be daily reminders of the solid quality of your home.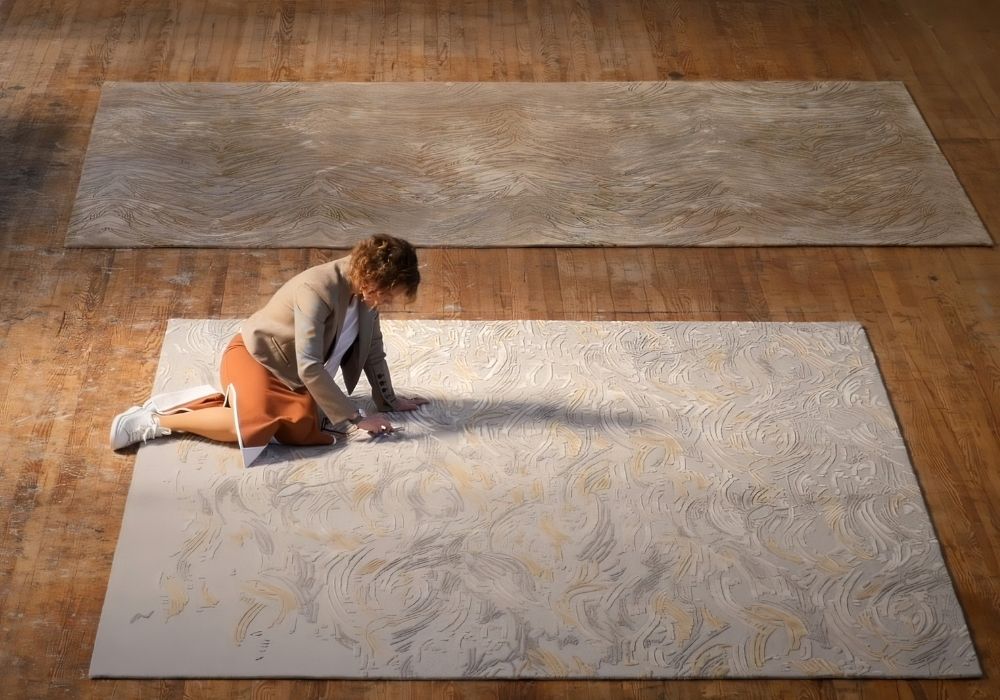 CITYSCAPES rug collection by O&A London
3. Choose a natural colour palette
The slow living movement echoes the growing interest in the psychology of colours, and interior colour ideas are central to this discussion. Before I select a colour palette for a project I like to consider the geographic location as well as the personality of the client. Even a combination of intense and saturated colours can look very harmonious, especially in exotic places like Morocco or the Dominican Republic.
The right composition of hues and shades can create a very specific atmosphere in each individual room. For example, using natural fabrics such as linen, silk and wool on windows in a bedroom add texture and create intricate light patterns.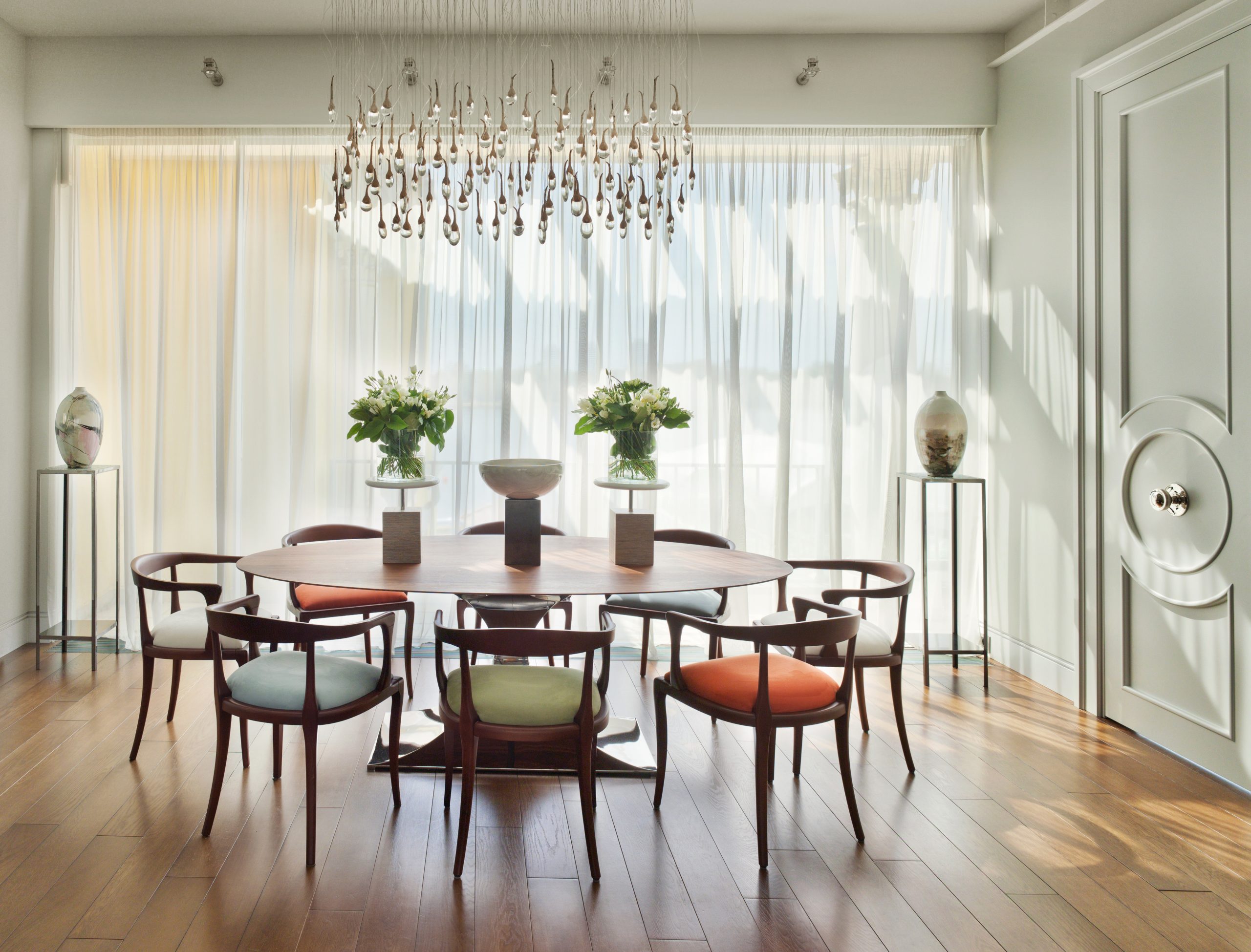 Family Apartment in Scandinavian Style
Green roofs are an exciting and innovative way to add a touch of nature to your home. Not only do they look beautiful, but they also provide natural insulation, which can help reduce energy costs.
4. Find your work of art
Slow living is primarily concerned with the concept of well-being and nothing demonstrates a person's taste and inner world more than their favourite works of art. Few things bring as much joy to a person as their favourite painting, a cherished sculpture or a lovely vase.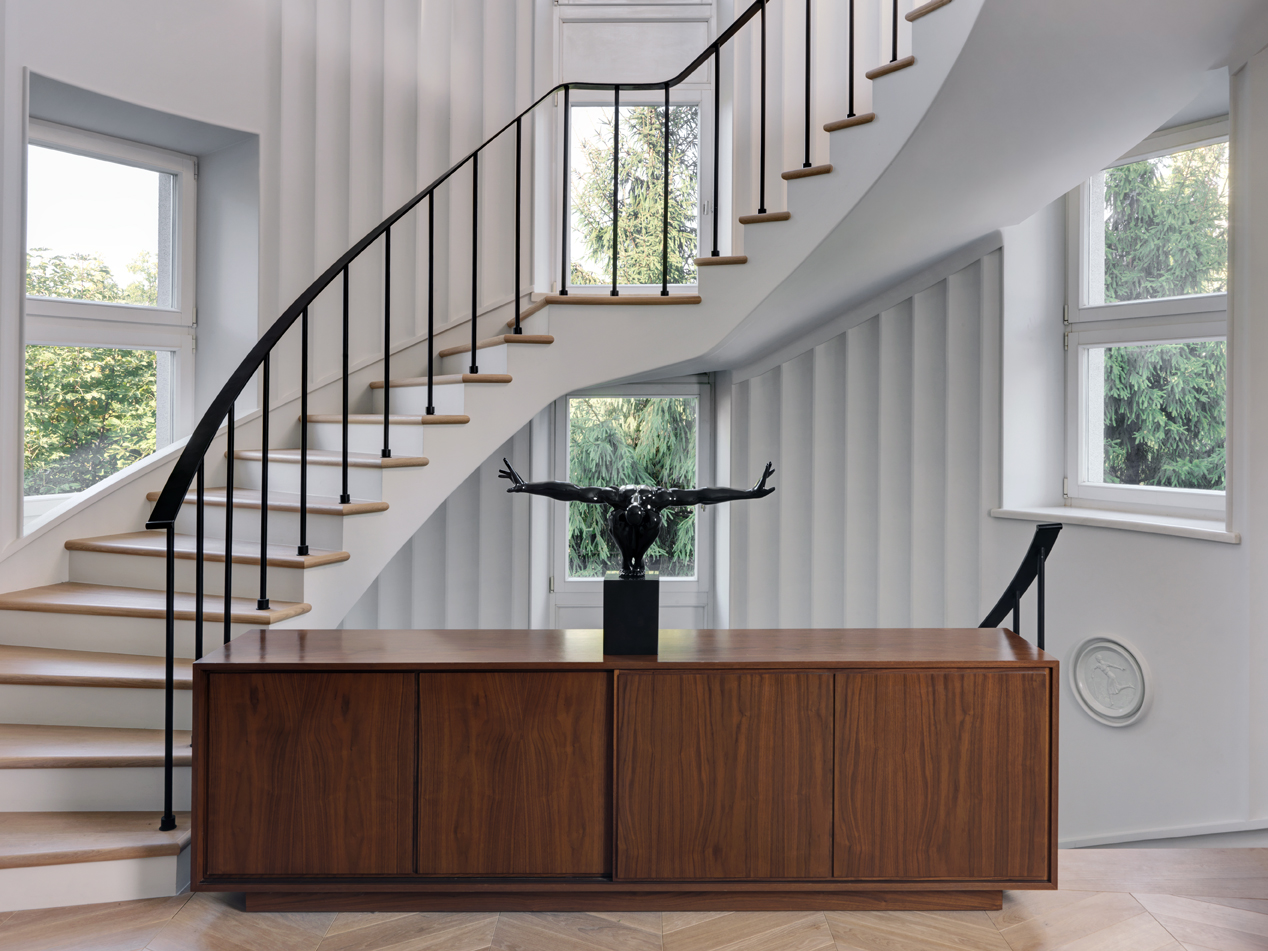 Family Residence in Constructivism Style
A selection of artwork is always highly personal and including these precious items in an interior frequently requires key decisions to be made. We design interiors for art collectors and connoisseurs and assist our clients in navigating the world of art by locating pieces that can add status and style to their homes. Our team of art historians collaborates with the world's leading galleries and I personally make every effort to attend major art exhibitions in search of unique treasures for our projects.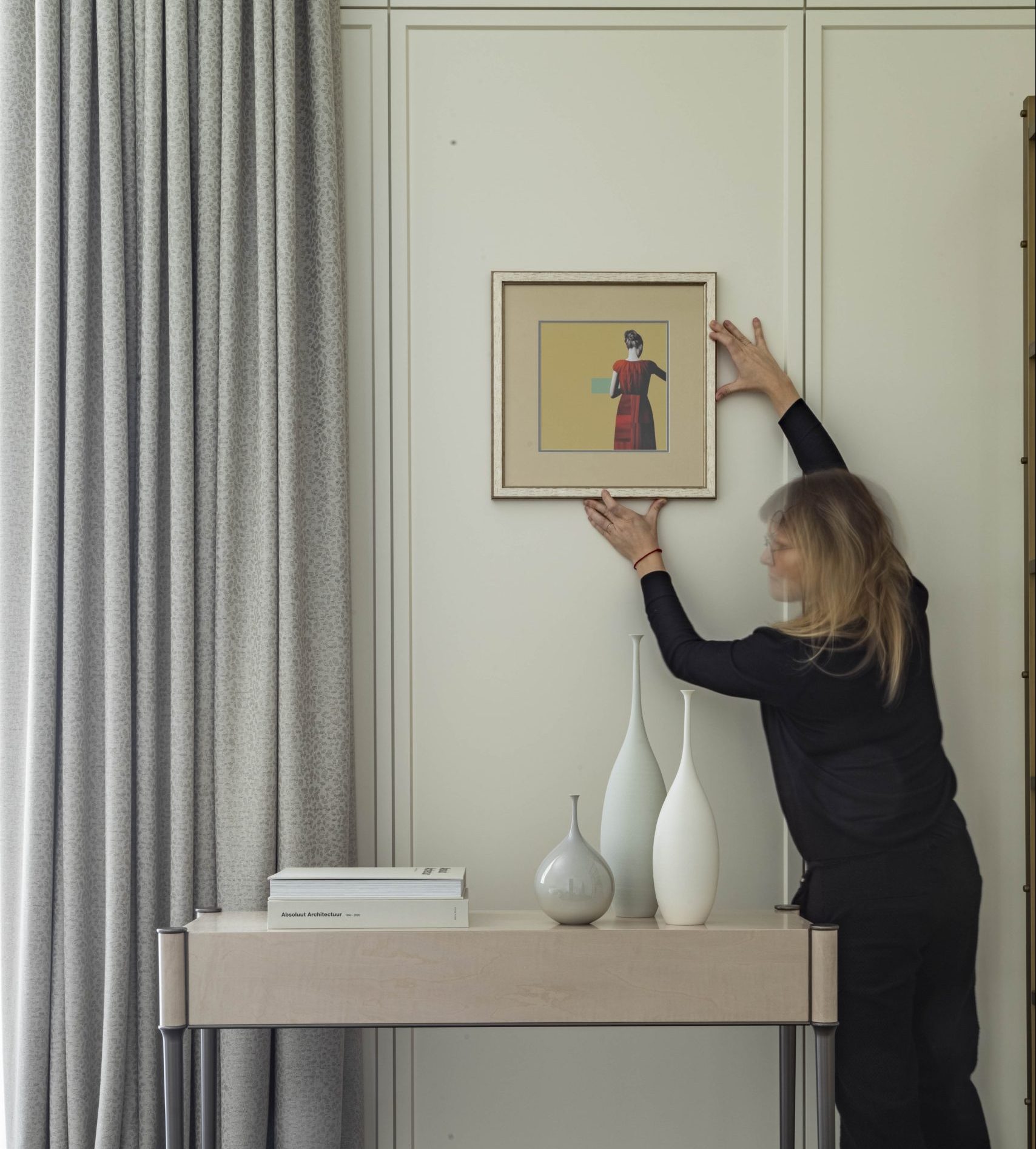 5. Buy collectable furniture
A good design always begins with an intriguing story. We often meet people who express their dreams about filling their homes with unique and deeply meaningful items. Hence, our approach to design entails creating furniture and lighting that interacts harmoniously and makes these dreams come true. Up to 50% of the furniture used in our projects, both built-in and freestanding items, are unique and custom-made items, conceived at our in-house drawing boards and manufactured to the highest specifications.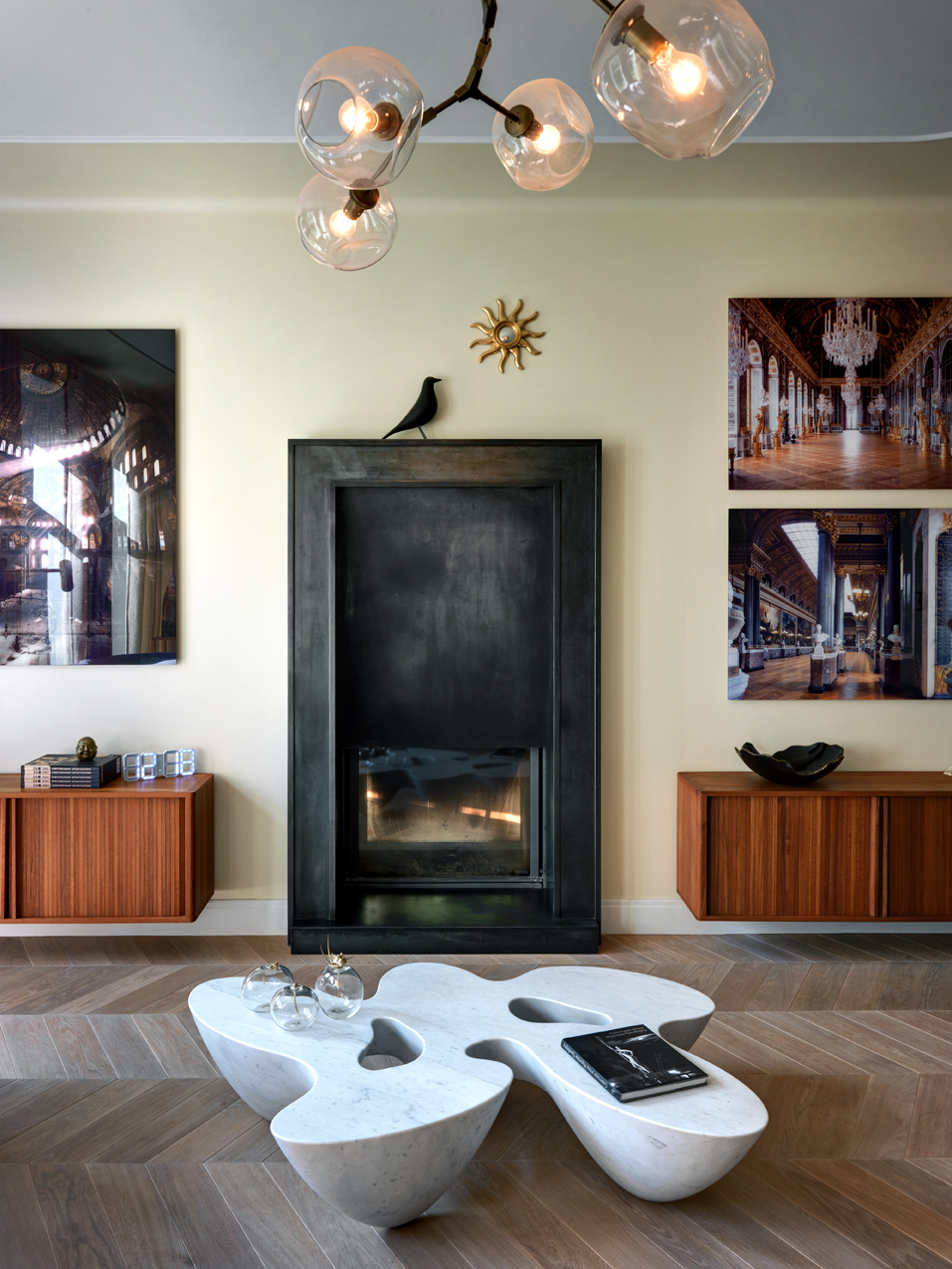 Family Residence in Constructivism Style
The demand for creating a family brand is also on the increase. For some clients, we develop a family logo, which is then applied to the furniture as the ultimate sign of unique ownership. We create valuable items that will be passed on to future generations as part of the family's heritage. These pieces are the ones that make each project exclusive.
Although trends in architecture and design evolve much slower than in the fashion industry, many designers are still tempted to create new seasonal collections of furniture, lighting, and textiles. Design exhibitions, which have finally returned to normalcy this year after the pandemic, feature many new collections from various brands. The world has shifted to bionic forms, with many designers drawing inspiration from nature's creations.
However, I am much more interested in creating capsule collections, collectable designs, and furniture that is more of a work of art created for the ages rather than a seasonal product.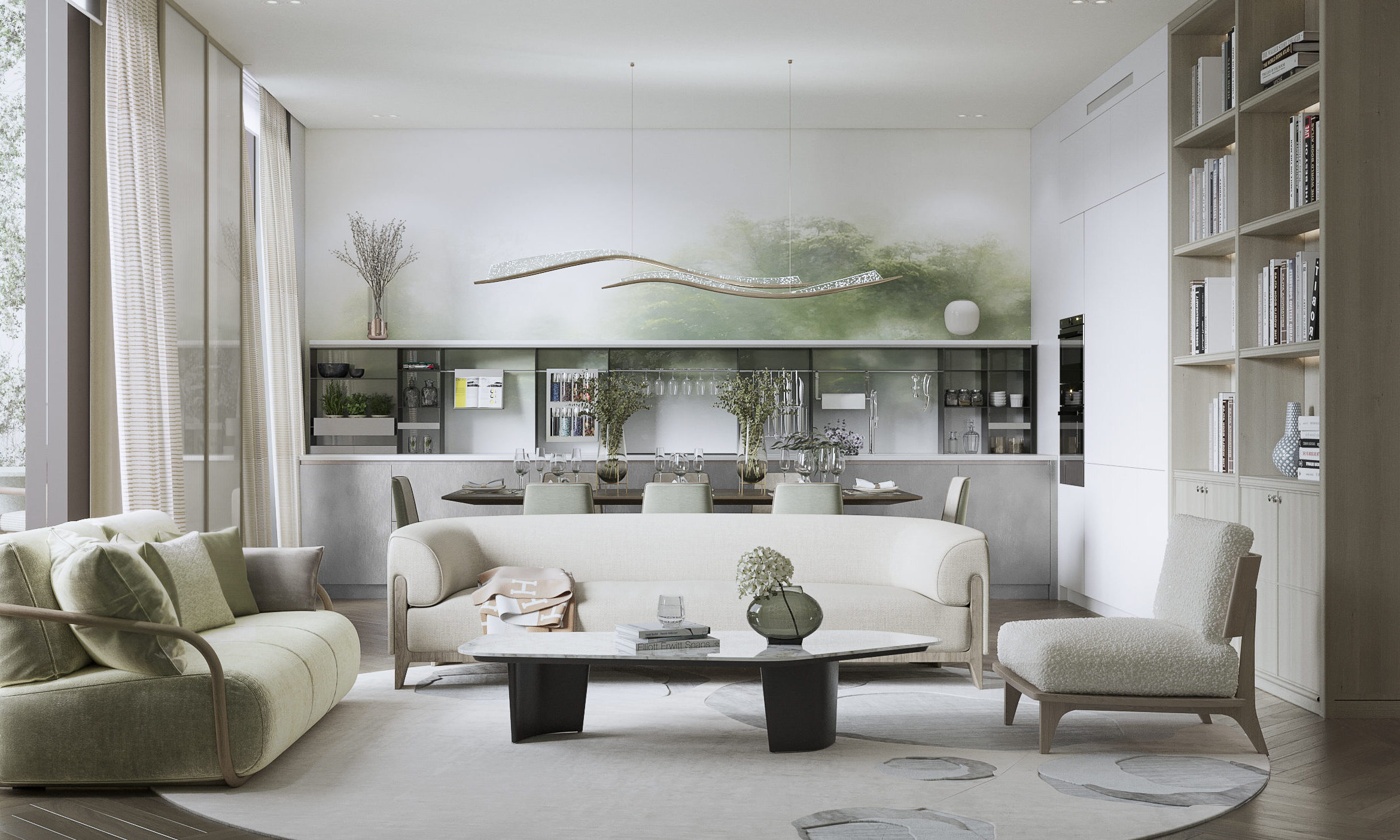 Avena Luxury Pendant Light by O&A London and Maison Pouenat. 
For example, O&A London's new lighting collection, created in collaboration with the famous French brand Maison Pouenat, reflects this philosophy perfectly. We value the harmony of nature and man by combining advanced modern technology with the primary laws of nature. 
Due to the challenges of recent times our homes have taken on multiple roles. In addition to being the traditional family hub, they have become an office, a school and a place for recreation. We've realised that the home is a refuge. Like many of my colleagues, I believe that adopting a slow lifestyle and creating individual designs will shape how we organise our spaces for the foreseeable future.
"My mission as a designer is not to follow trends but to create unique spaces tailored to each client's needs".  – Anna Agapova