The World of Interiors, January 2020
12 Dec 2019
The World of Interiors magazine, January 2020 is highlighting the best merchandise, events and products worldwide.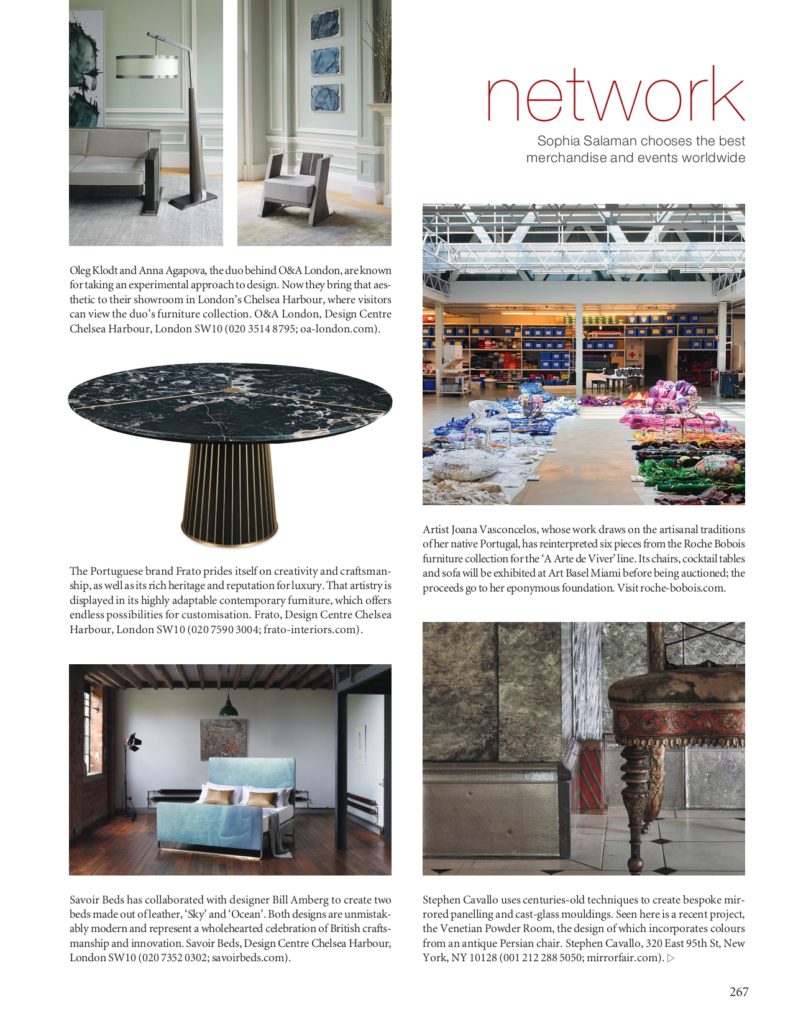 We are happy that our first furniture collection O&A London is included in the feature written by Sophia Salaman, the journalists and interior design connoisseur.
On the images:
Mintaka floor lamp
Mintaka, Floor Lamp

The Mintaka floor lamp is the embodiment of how to balance contrasting materials. The innovative asymmetry of the fastenings makes it possible to keep the base on a single plane, giving the piece a unique character. The metal rings in the base emit an even LED glow that serves as both a light source and a subtle ornamental effect.
Pictor II armchair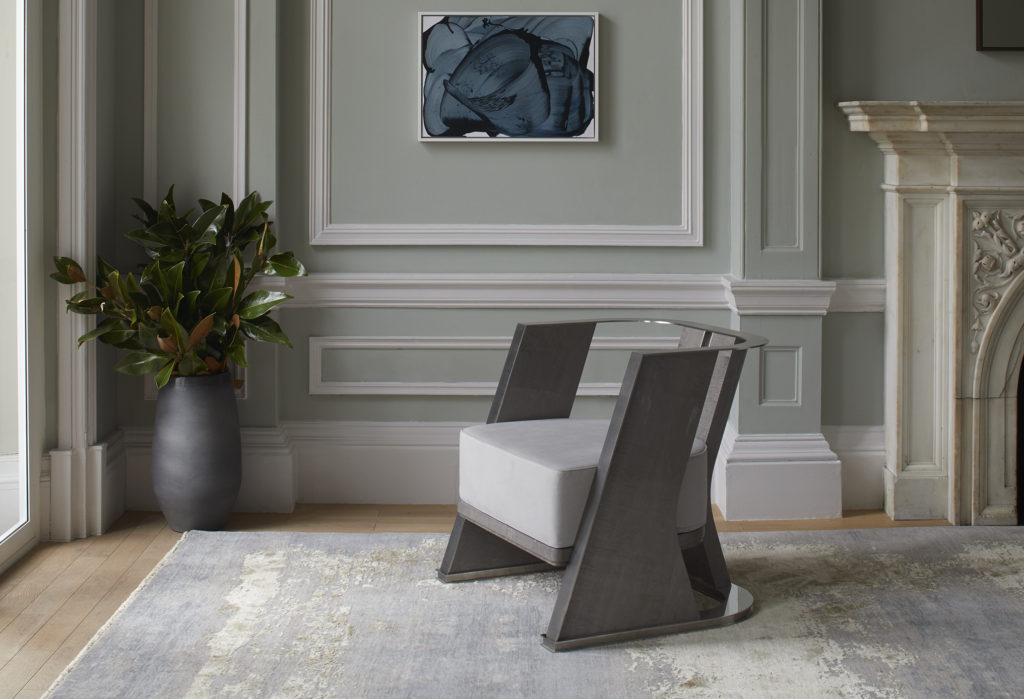 Delicate airiness is the defining characteristic of the Pictor II armchair, giving it a sculptural quality and exuding a sense of comfort and calm. Its simple elegance enables it to co-exist with other pieces harmoniously.
Alnilam sofa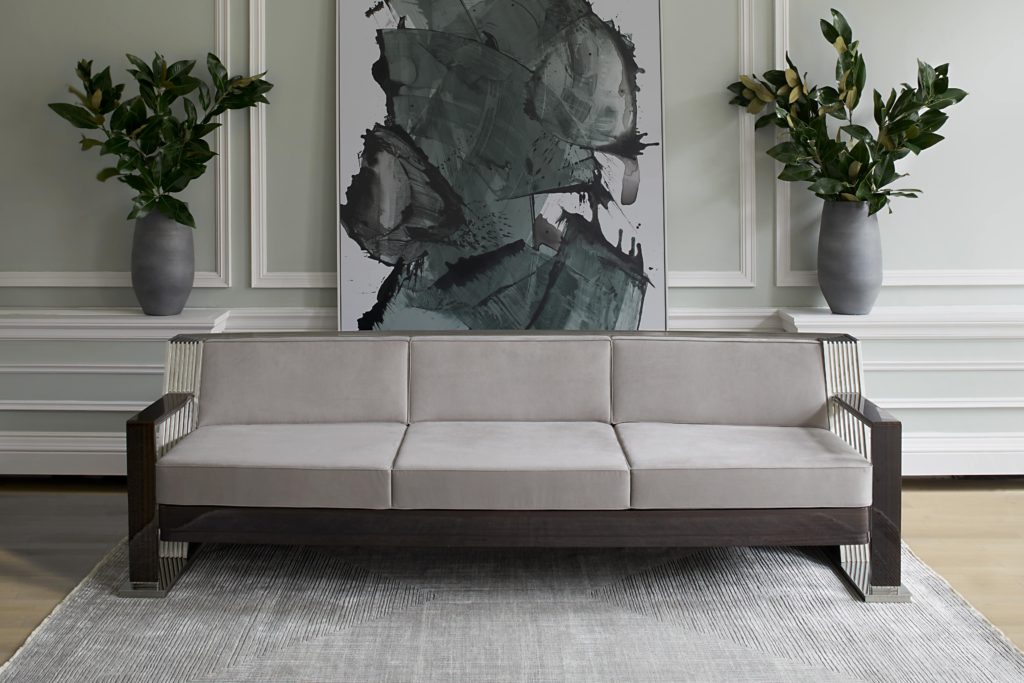 The Alnilam sofa is distinguished by its subtle shape and spacious console-style seating upholstered in the finest natural New Zealand lambswool. Subtly aged brushed brass sets off the deeper tone of the upholstery, and fabrics and veneers can be customised to match interiors and preferences.
The collection is available in our showroom:
Design Centre Chelsea Harbour
Art Rugs Gallery
Third Floor North Dome
Design Centre Chelsea Harbour
London SW10 0XE