Award-winning project
Memories of his ancestral home helped architect Oleg Klodt create the interior in which his own children are now growing up.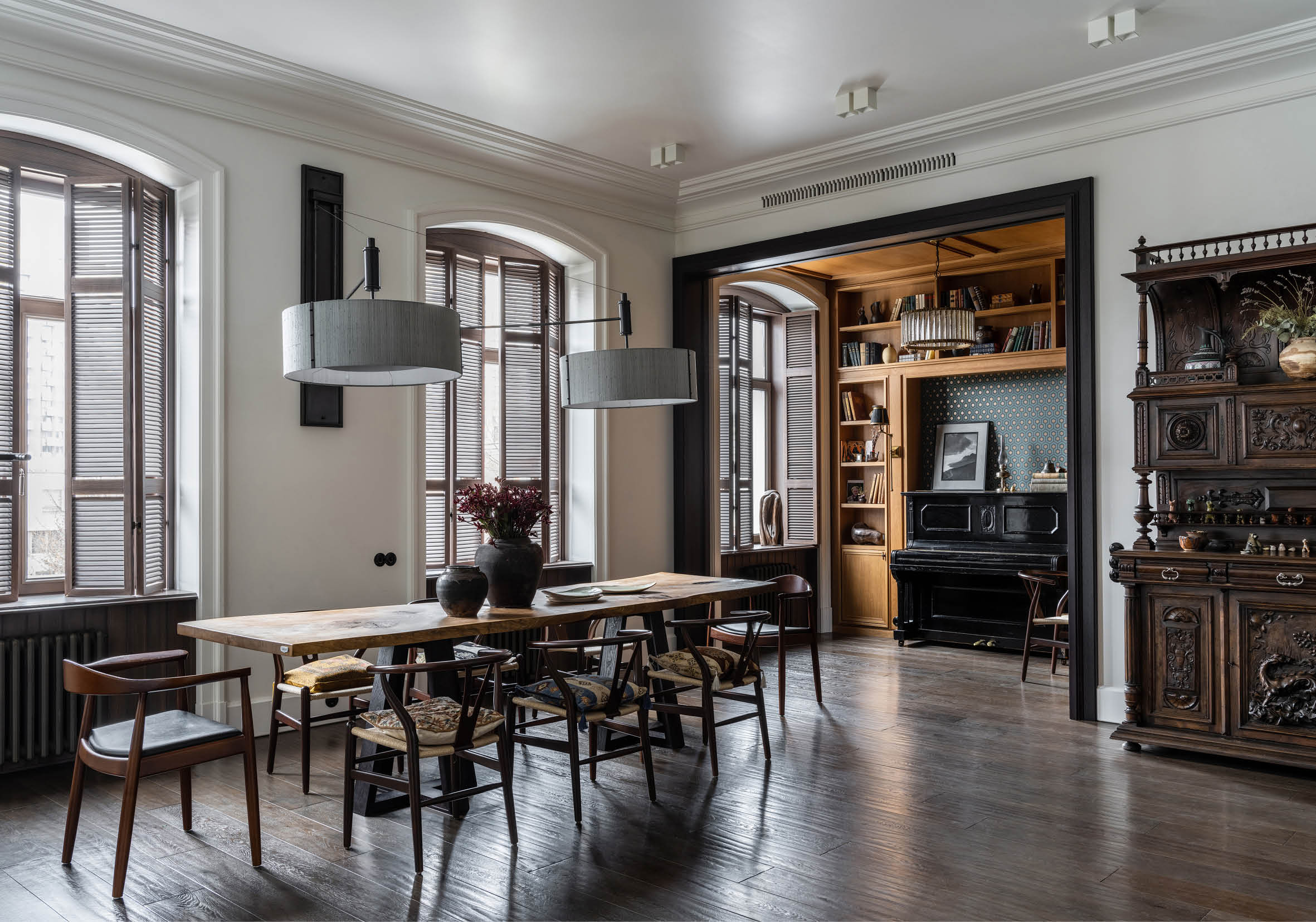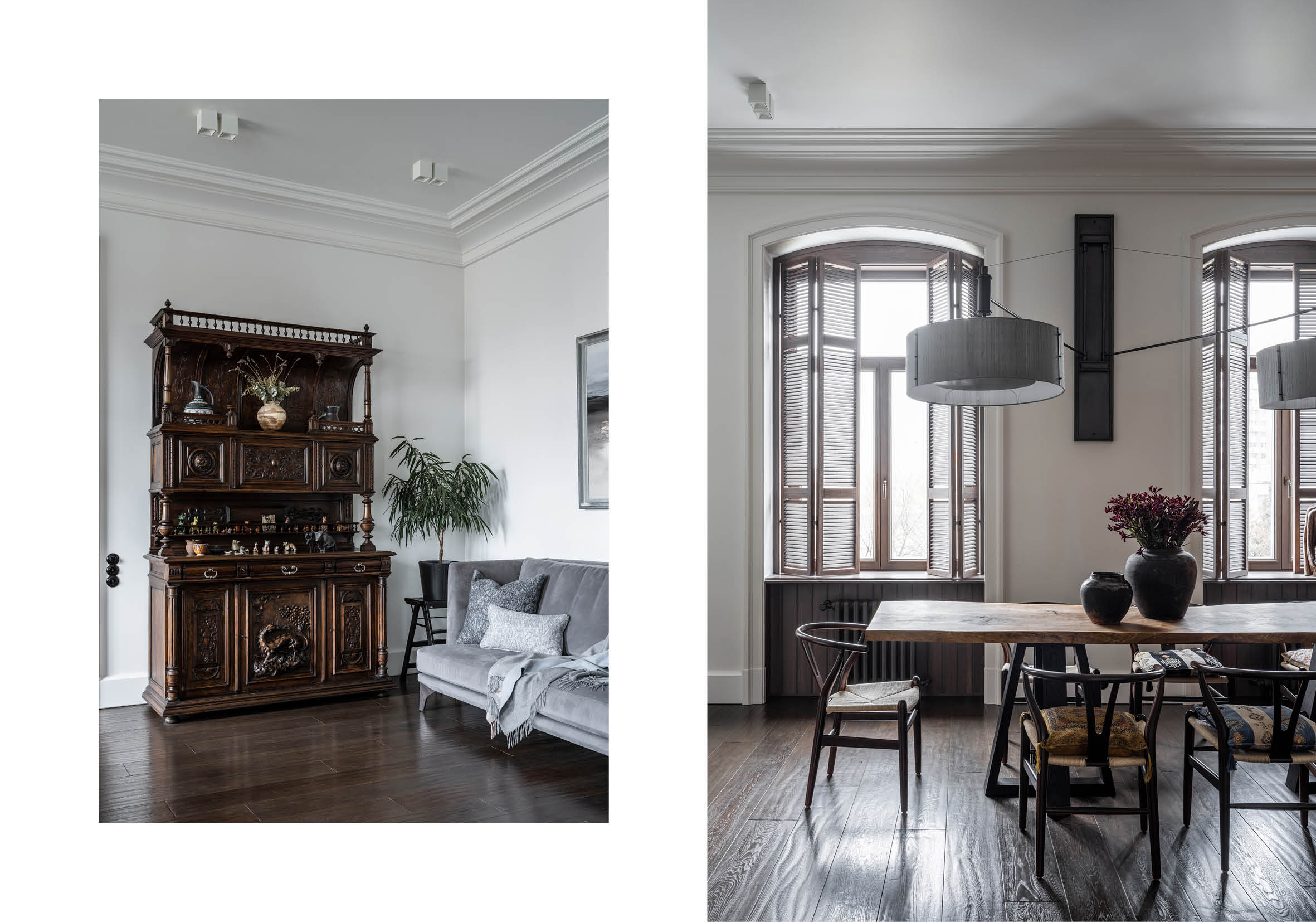 As Oleg Klodt himself admits he would never purchase a new apartment for himself. He chose the apartment in the four-story house near Gruzinskaya street, Moscow for two reasons: high ceilings and the number of windows. "A bathroom window is very important for me, and this bathroom has two" – says the architect. There are no curtains on the windows but instead they are fitted with wooden shutters. "I wanted to preserve the air and arcuated shape so nothing gets in the way." – explains Oleg.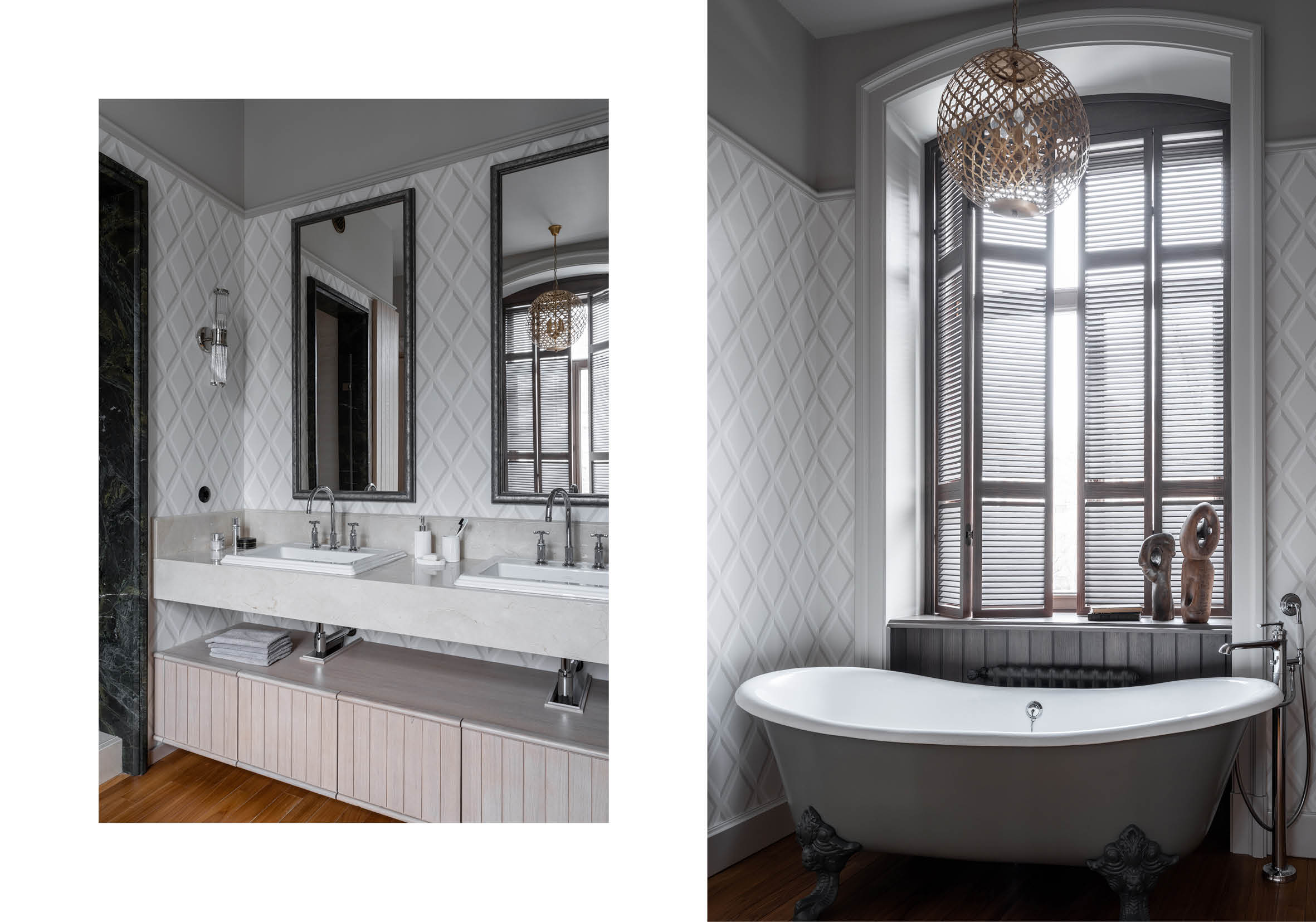 This is one of the aspects that makes the architect's home different from the projects he works on for his clients. There is not much difference between them in terms of the idea but here everything is simpler and more earthy. For example, the oak floor boards are deliberately rougher and instead of a fire place there is — unexpectedly for a city-dwelling — a stove.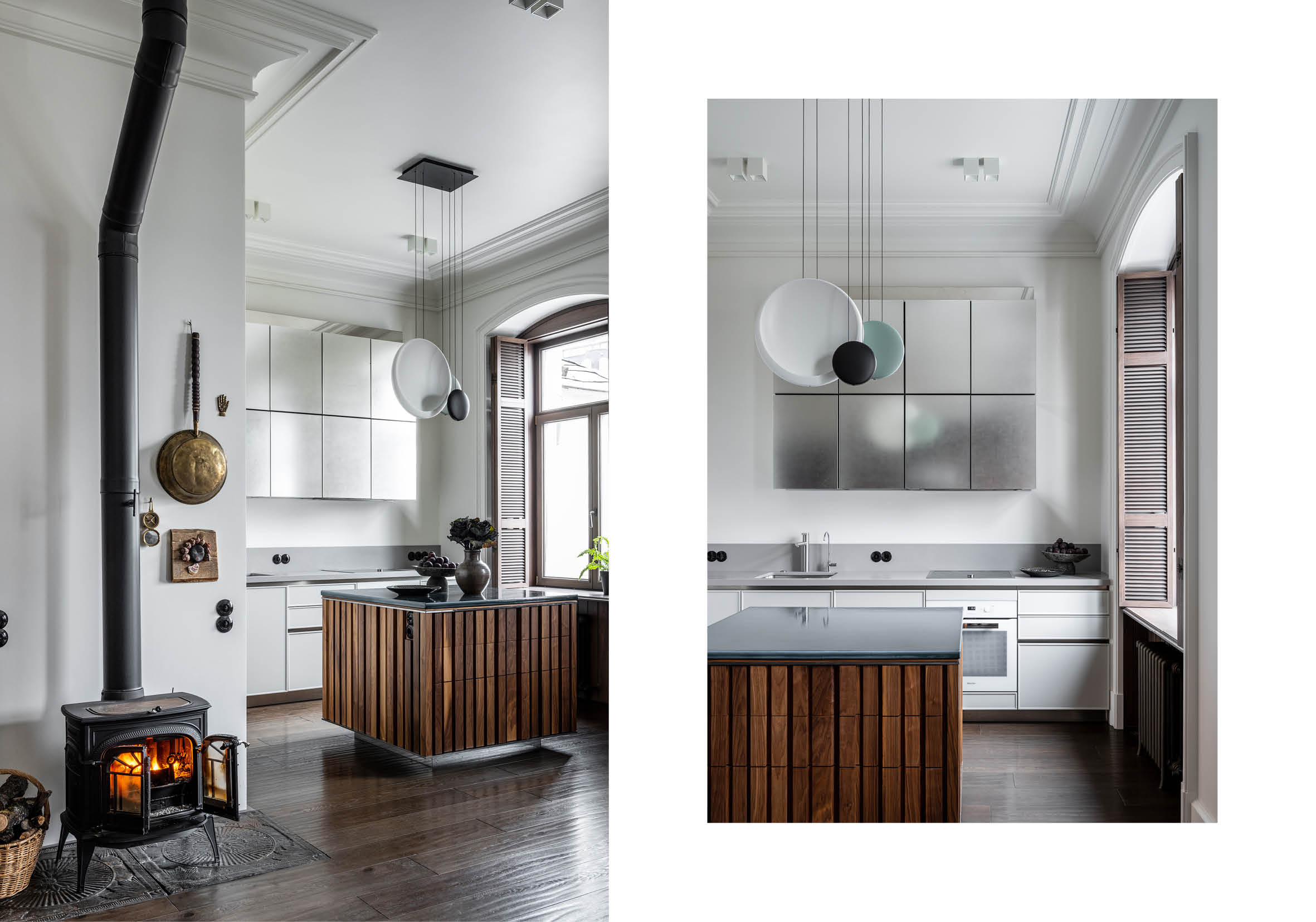 "Our first thought was to put a fireplace in the corner across from the door, but I didn't want to have an ordinary corner fire place as a centrepiece of the sitting room" says the architect. "And in the process of redecoration we went on holiday to the Italian Alps with the children. The snow falls were so bad it was impossible to ski. We went for a walk and found ourselves in a restaurant where they had a stove like this and immediately agreed that this was exactly what we needed".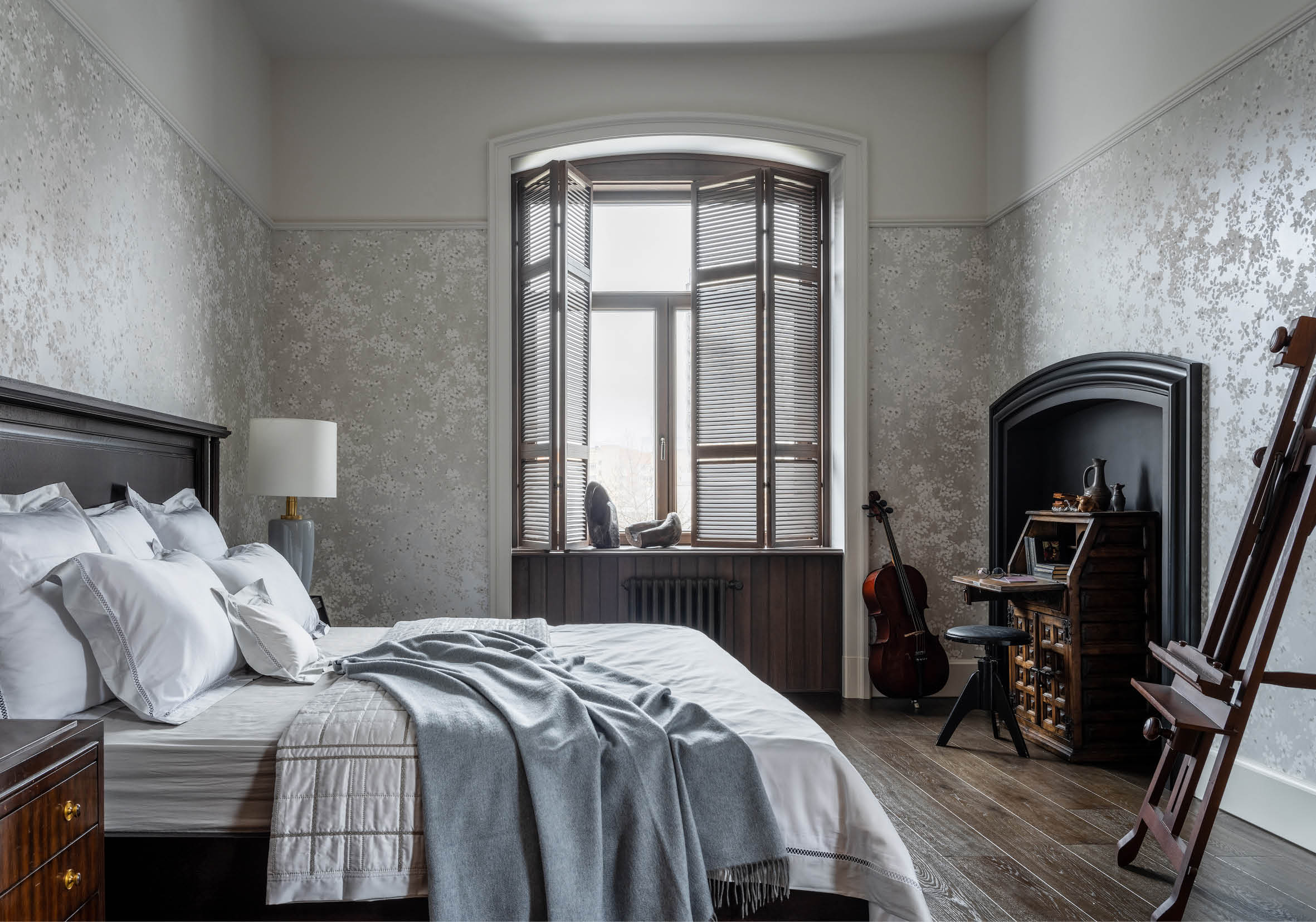 The apartment itself helped create the interior with a history. Two arch shaped alcoves were discovered within the walls which are now uncovered and located in the master bedroom and one of the children's room. The apartment has 4 bedrooms and is occupied by 3 of the architect's children aged eighteen, sixteen and fifteen.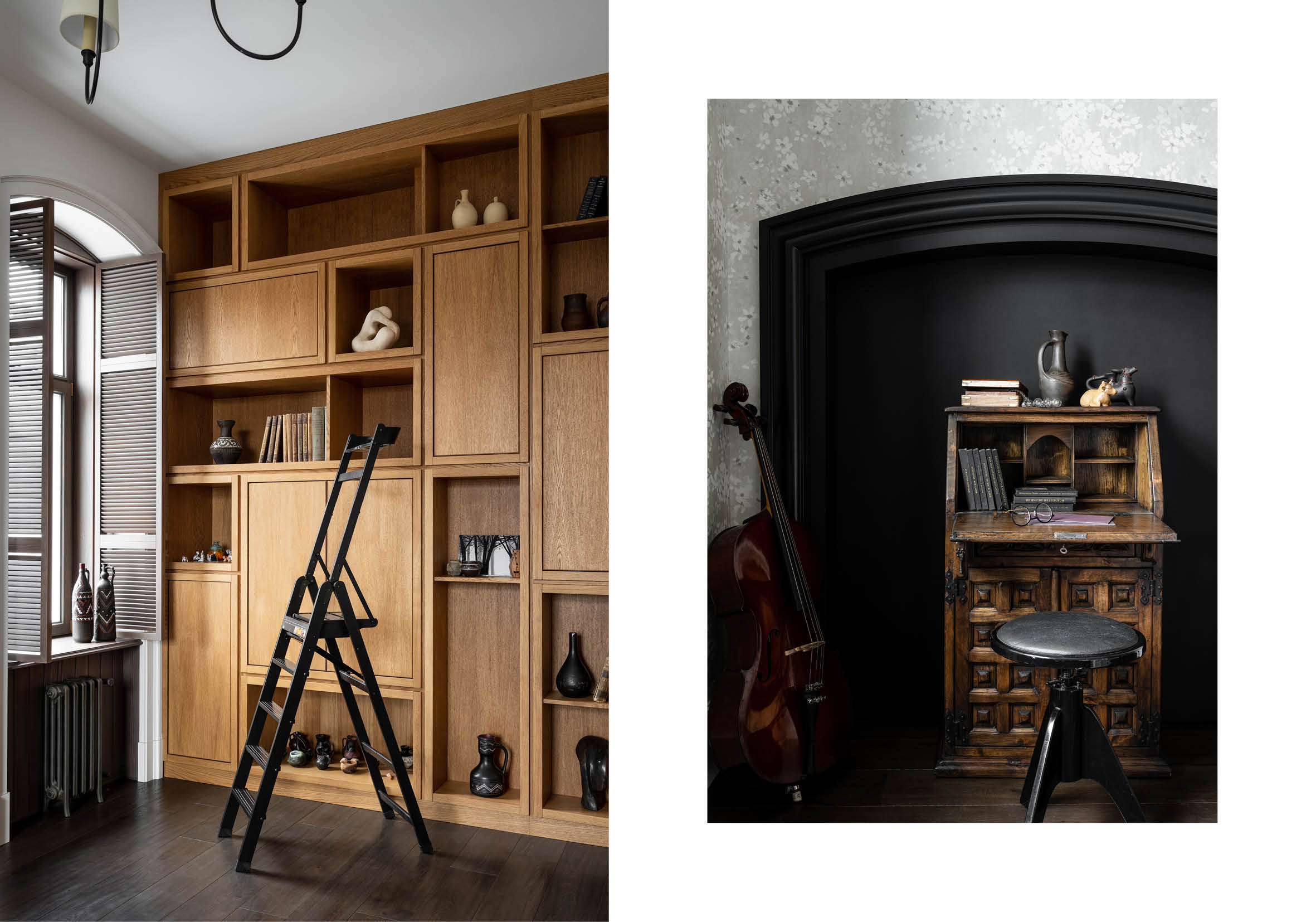 Therefore, the apartment is equally divided into areas, private quarters and a large sitting room which also has three areas branching off it – a study, hall and kitchen. The first two are made to stand out due to being rather dark in colour, and the kitchen is partly "dissolved" in the space. The centrepiece is a large wood-covered island and above it there is an original light.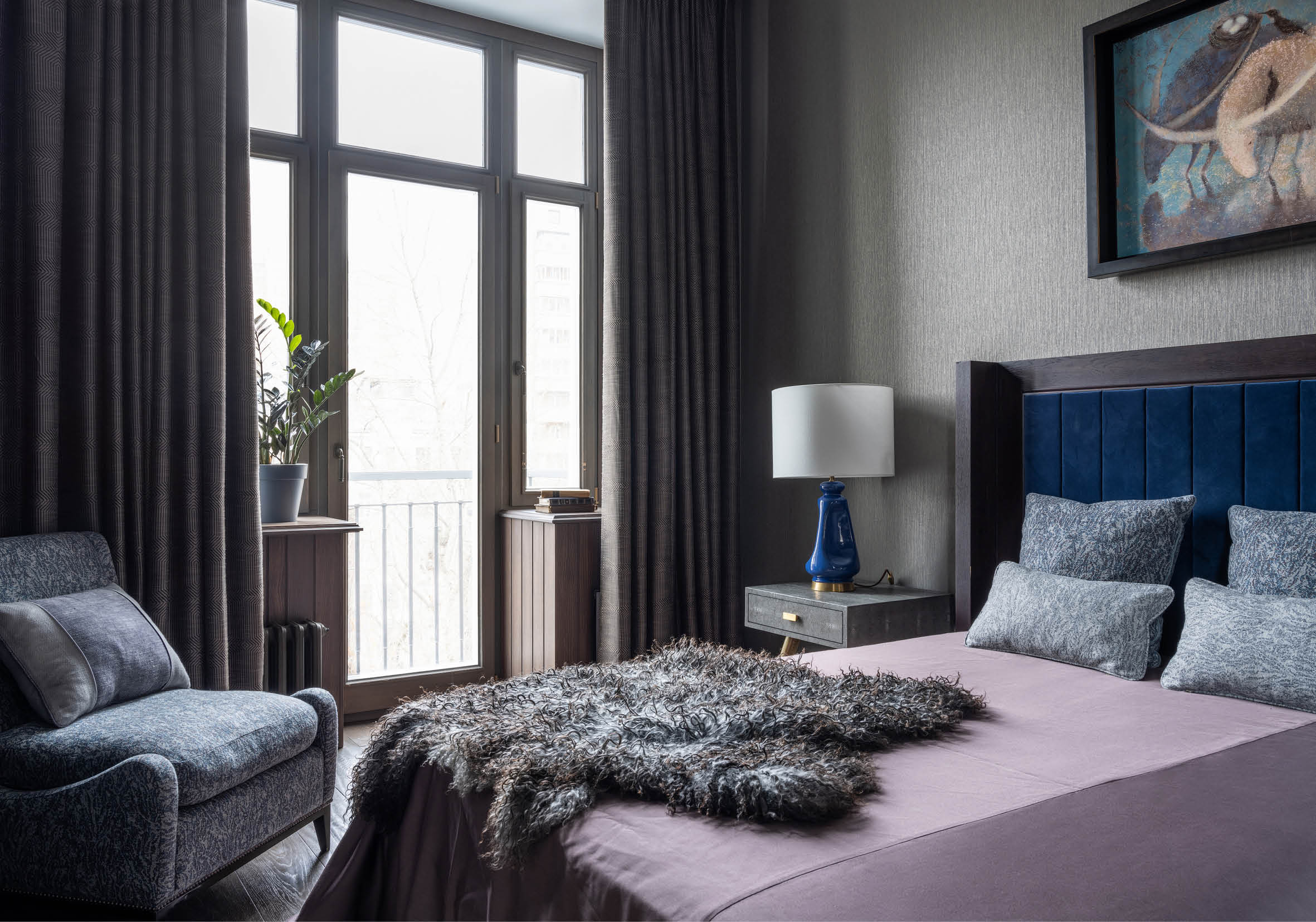 The lack of a large group of sofas makes this apartment different from others. The only small sofa is hiding by the wall next to an antique cupboard. The centrepiece of the dining room is a large dining table. The secret is in the complete absence of any TV sets. There are none in the entire apartment. The family spend a lot of time at the table, talking and playing board games. Oleg Klodt reports that the apartment's occupants passed the self-isolation challenge with flying colours.