London
Oleg Klodt and Anna Agapova were hired to create a beautiful and tranquil environment for a family of four with two children. The spacious apartment features three bedrooms, ample space, and stunning panoramic views. Our mission was to design inviting and serene kids' rooms that provide the perfect place for growth and study.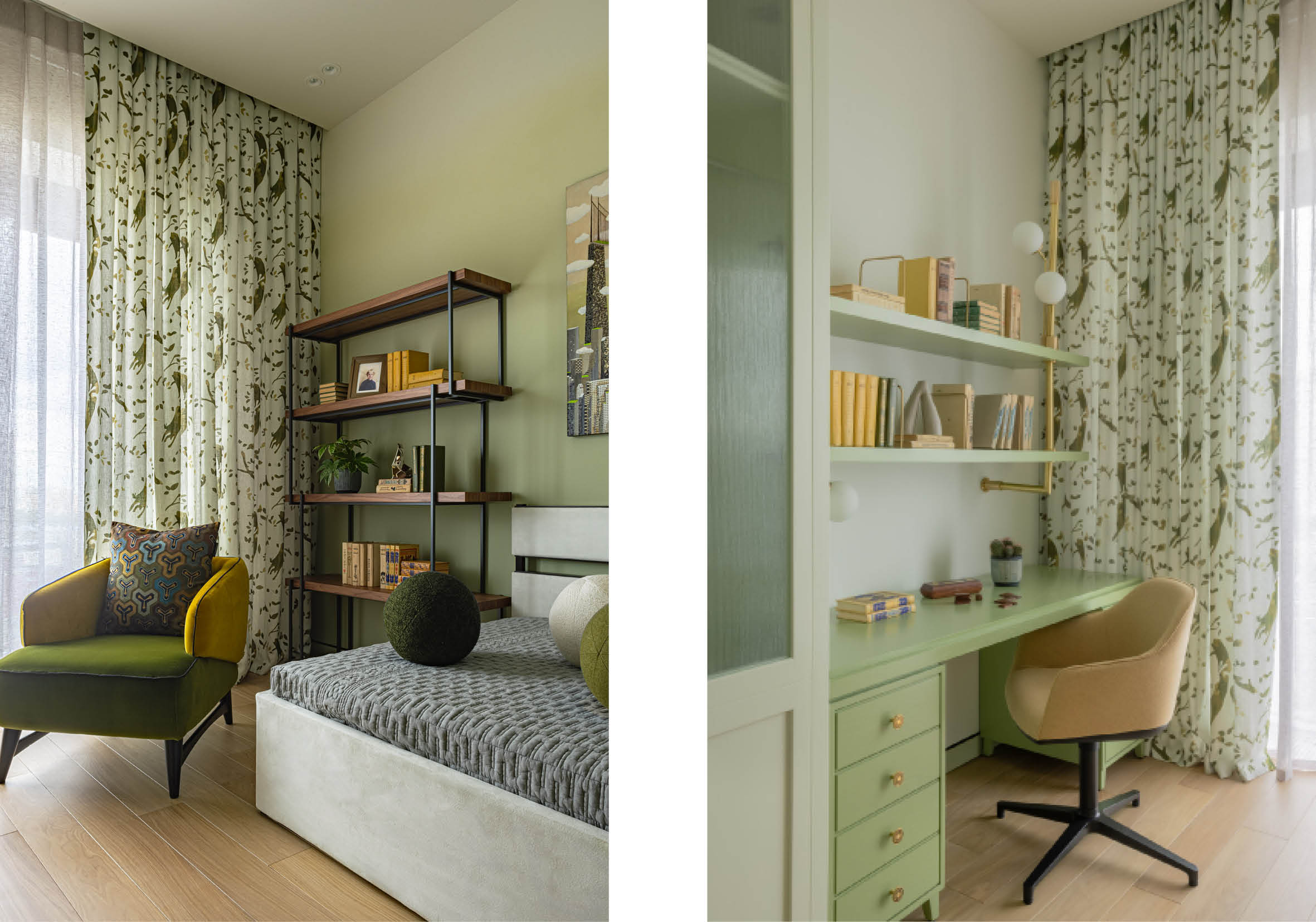 To achieve this dreamy interior, the designers opted for a plain and uncommon colour palette, light green and powdery pink, transforming the kid's rooms into a kaleidoscope of creativity and exuberance, captivating both young and old. Desks, bookshelves and table lighting are bespoke designs from the drawings of architect Oleg Klodt and designer Anna Agapova created just for this project. Minimalist furniture with vibrant accents and custom space organisation radiates modernity, simplicity and functionality.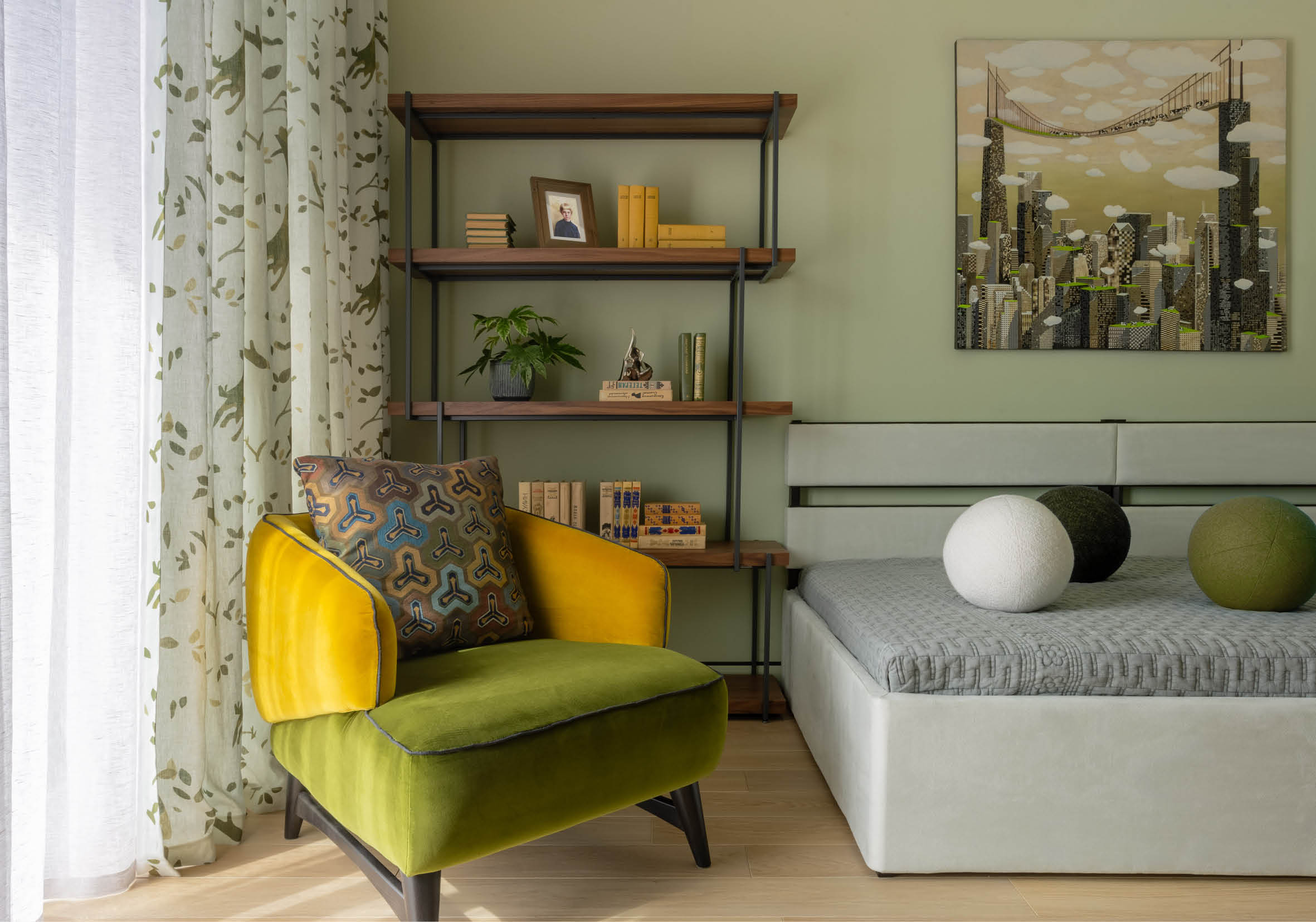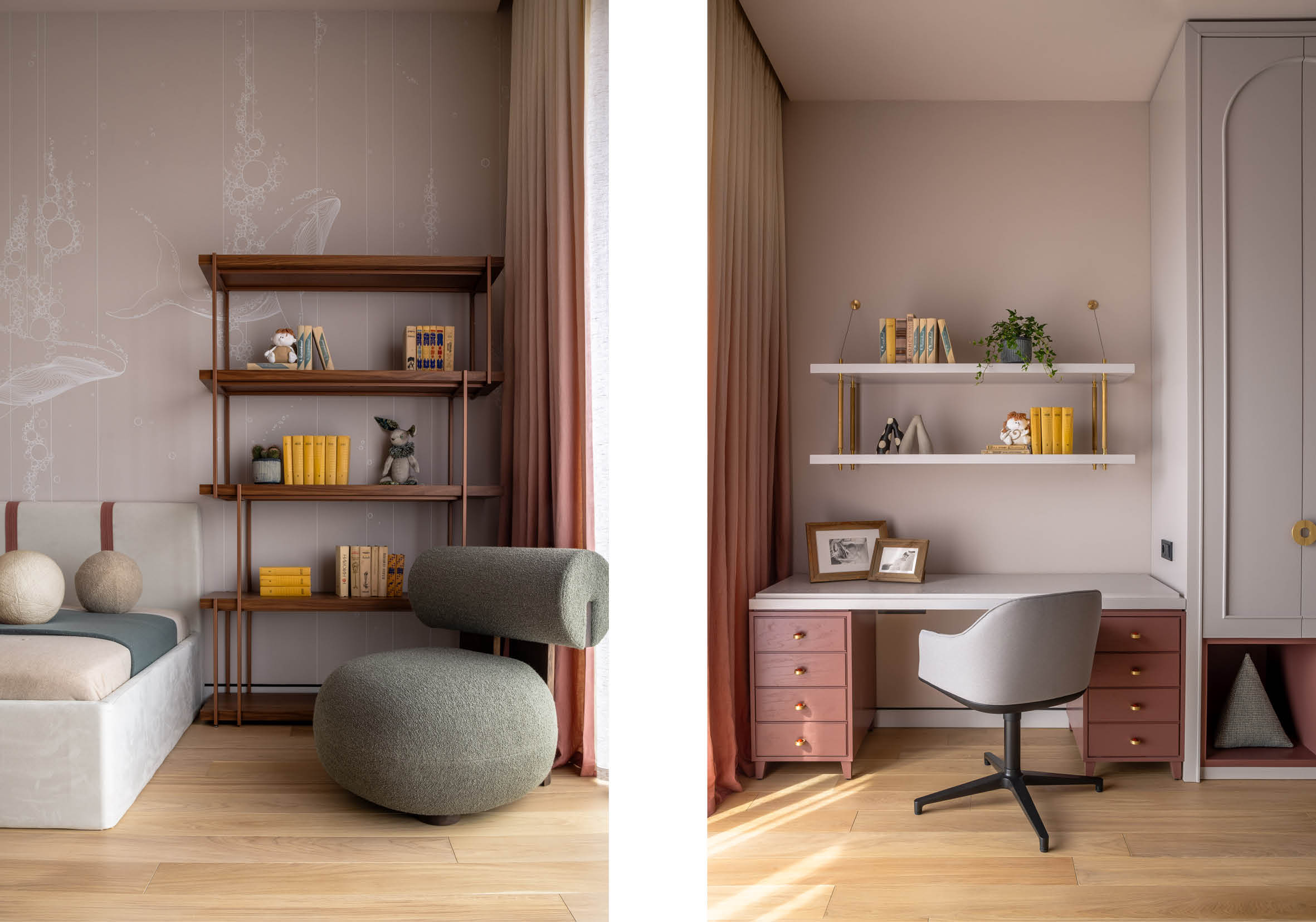 "With the best practices in mind and commitments to the kid's well-being, we created a modern and imaginative atmosphere that exceeded the client's expectations". – says Anna Agapova, a Creative Director and Founder of O&A London Design Studio.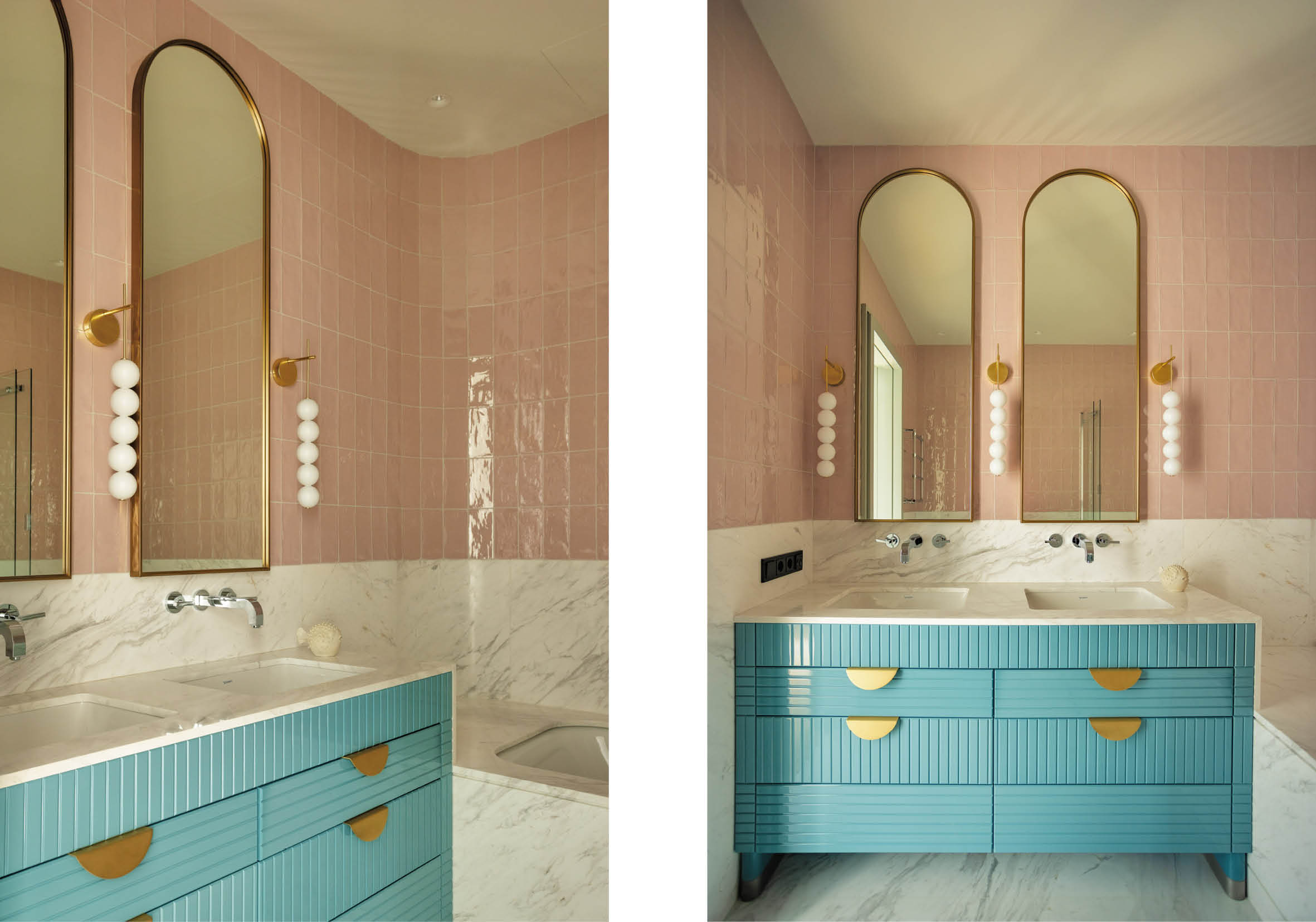 In the master bedroom, a captivating ambience is crafted through rich dark hues, evoking a sense of privacy and allure. Bespoke bed headboard extensions from Oleg & Anna's drawings gracefully extend along the wall, adding width and an elegant touch.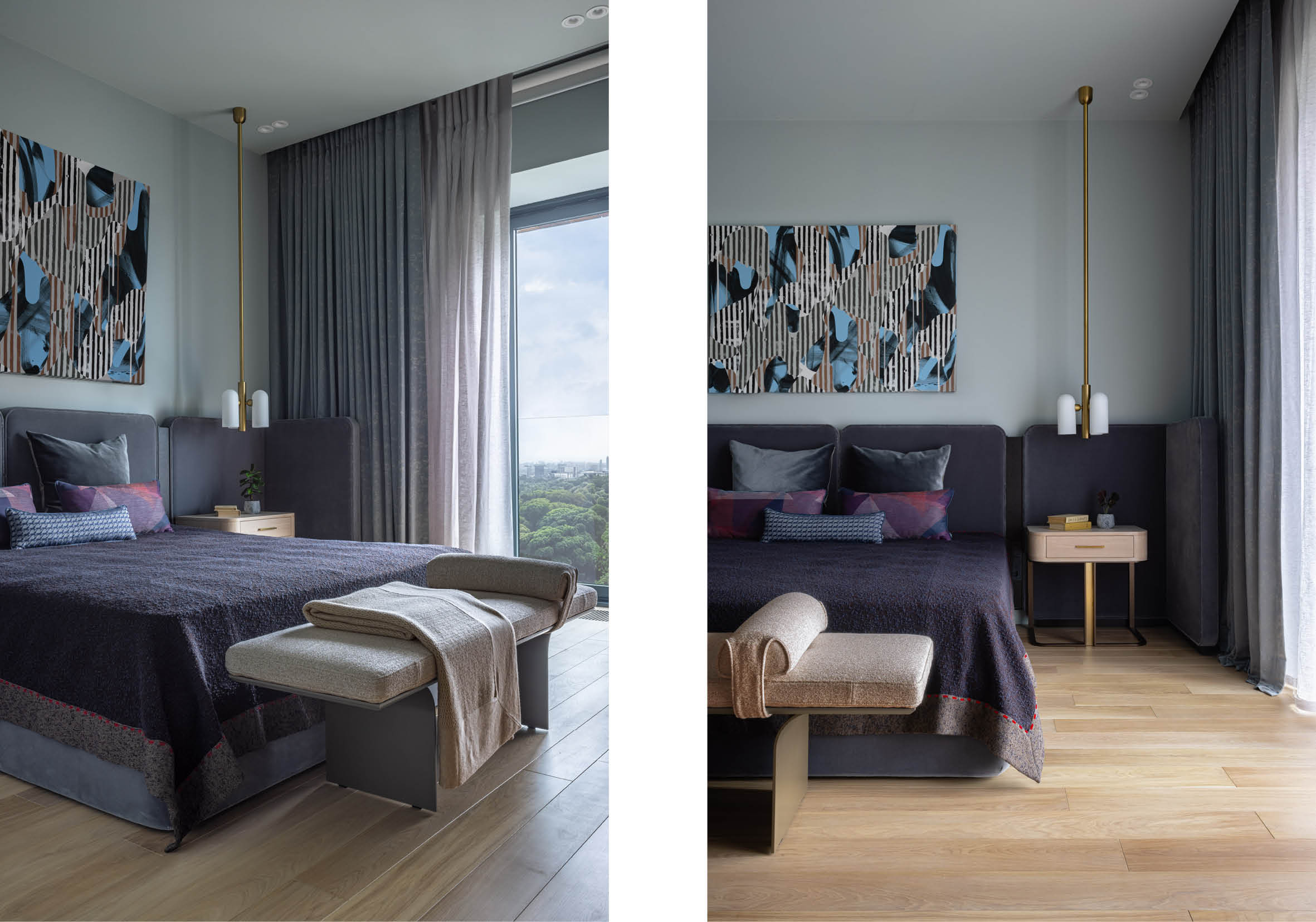 The apartment's light wooden flooring adds warmth and an organic charm, seamlessly blending with the overall ambience. Panoramic windows strategically harness natural light, fostering a sense of openness and connection to the outside landscape.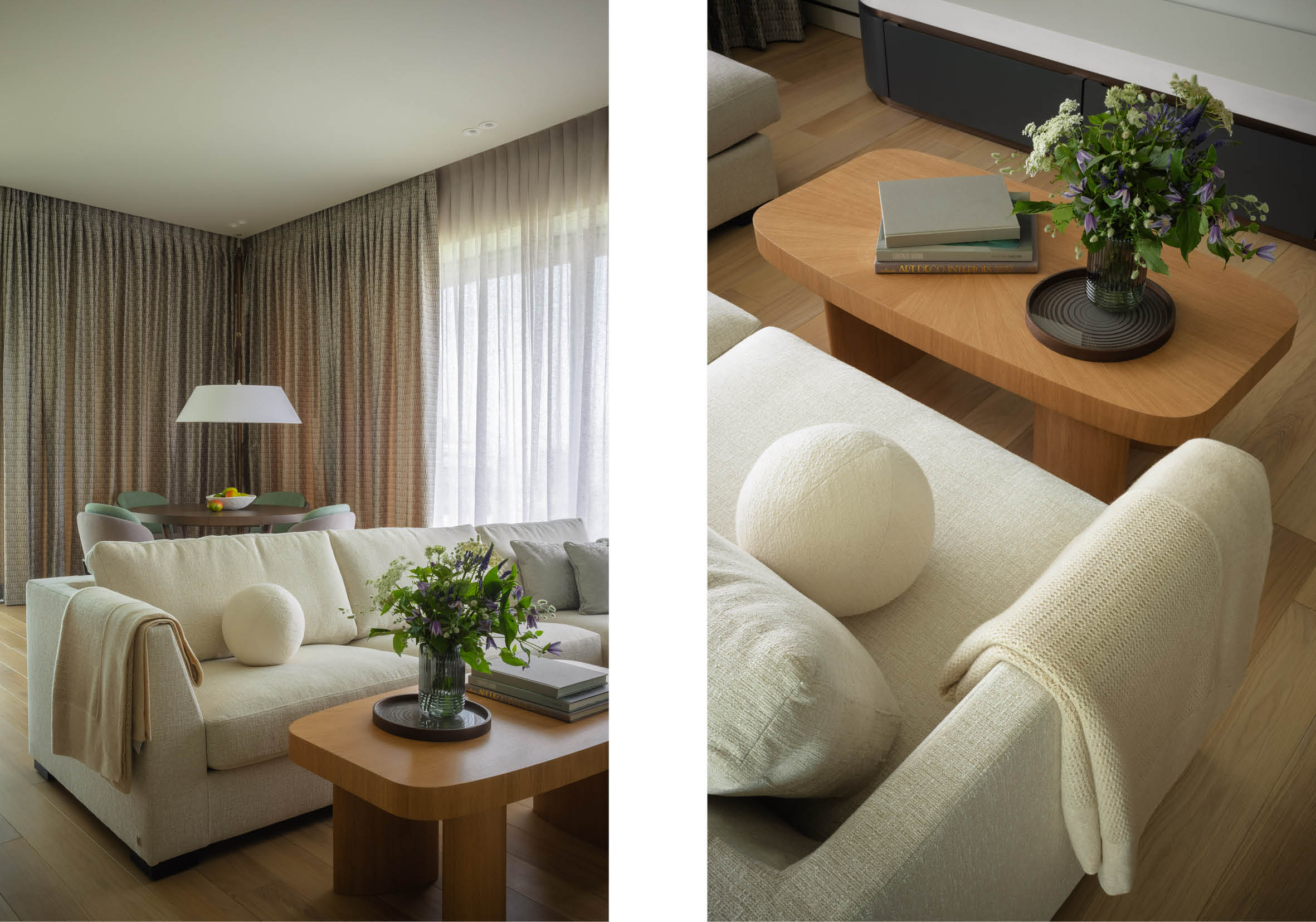 In the kitchen, an unusual dark-themed design with a mesmerising marble wall featured a striking white kitchen island as a centrepiece, representing purity and sophistication. It became a hub for all sorts of family gatherings, adding an element of unity to the culinary experience.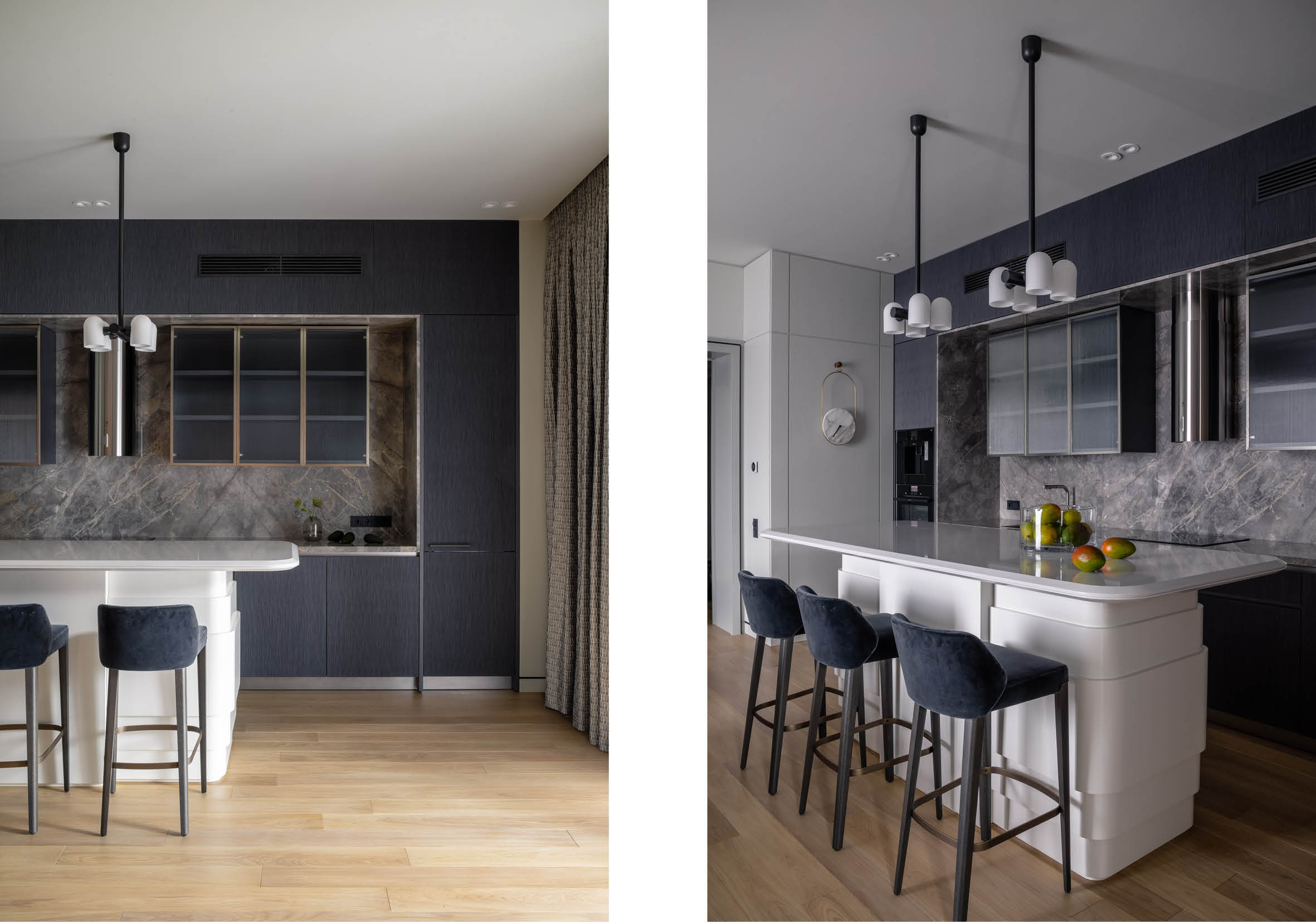 Every detail in the apartment was thoughtfully selected and customised to suit the clients' tastes and preferences. From the bathroom's pink blossom tiles and aqua-blue cabinets to the carefully chosen materials and fittings, each space gained a unique style, immersing the family in a vibrant and exceptional atmosphere.