20 // 20: Interview with Anastasiya Romashkevich, Editor-in-chief of AD RUSSIA
23 Sep 2021
O&A London studio celebrates its 20-year anniversary. In past years the studio grew by creating not only unique world class interiors but also bespoke furniture, textile, rugs, lighting and wall covering collections. The creative tandem of the studio's leaders Oleg Klodt and Anna Agapova is the driving force behind the team. During this time, we have been lucky enough to collaborate with extremely talented and creative professionals from around the world. They have not only become partners and co-authors of our collections but also friends. 
We continue our "20 // 20" series where we introduce you to our colleagues and friends – artists, designers, craftsmen, and editors who contributed to our success. 
Our guest today is Anastasiya Romashkevich, editor-in-chief of one of the leading interior magazines – AD Russia. 
O&A: Anastasiya, what did you dream about as a child? 
AR: I have never dreamed about anything associated with interior design. I had a plan to study life in the universe. 
O&A: Tell me about your path to journalism? Interior design publications were not your starting point, were they? 
AR: I started my career in the kids' magazine "Tram" – my first position was card reader mail recorder. Then I worked for the "Kommersant" daily newspaper, on the "Domovoy" magazine. I started working for ELLE Décor (it was the official name of the magazine at that time) accidentally, and after that experience I came to AD editorial in 2007. 
O&A: You have been Editor-in-Chief of AD Russia for about three years already. Has the company's course changed since you took this role? 
AR: The company has always been focused on creating the best product in the market of glossy magazines. But our approaches and our work are constantly evolving. Modern media relates to very closely to technology and we are doing our best to use every possible channel to communicate with our audience. 
AD Russia in O&A Moscow office
O&A: Does the print edition differ from online? 
AR: Absolutely! The internet gives us an opportunity to publish more information than in the print version. But we do not follow the duo system: the print and online versions. We are a media organisation so we communicate with the audience on different platforms. It gives us a 360 degree view – we are there where our audience is. And our audience is everywhere at the moment. 
O&A: AD magazine has created and participated in different online projects lately. The educational platform Skillbox is such a project. Why is it interesting for the magazine? 
AR: Yes, it is interesting for us, and it is not the only new project. We published an online course in the form of video lectures under our brand and published the first issue of the electronic edition of "Alphabet of renovation", and launched a series of podcasts. We see that our audience is not just looking for beautiful images and ideas for their renovation – people need to learn. And the more people are interested in design and architecture, understand beauty, strive to make their lives better, the more intensively this market develops. 
O&A London founders Oleg Klodt and Anna Agapova took part in creating a professional educational course with AD Magazine named "Business in interior design", 2020. 
O&A: Do you think online education can be of high quality? Will it be able to replace the schools and universities in the future? 
AR: I don't think that online education could completely replace face-to-face training in any foreseeable future, although this is a precious opportunity for self-development. The Internet allows us to gain knowledge, access to which here and now we would never have otherwise. I am studying the graphic design using Coursera for the moment, developed by the California School of Arts. But a full-time education is not just a set of knowledge. This is also in-person communication with teachers and classmates – this is truly important for our personal and professional growth and couldn't be replaced by any technology. 
O&A: There are so many talented architects and designers in Russia now. How do you choose projects for the cover? 
AR: Sometimes, there is no one a so-called "cover image" even in a perfect project. It is always a great success when there is an image in a shoot with the right mood and composition, where you can put inscriptions without spoiling them. We have no more than three candidates in each issue – so we choose the cover from them. 
O&A London project on a cover of AD RUSSIA, July 2020
O&A: AD Russia has established an annual Design Award. Is this award important for the magazine? What criteria do you use to determine the winners? 
AR: AD traditionally writes a lot about private interiors, while public interiors are published not so often. At the same time, there is always great interest in them. For example, people go to new restaurants not only for the cuisine but also for the interior. So we decided to pay more attention to this area of design, and it seems to me that it was the right decision – the award is gaining momentum from year to year. As for the winners, everything is simple: our editorial staff compile the shortlist, and our readers determine the winner.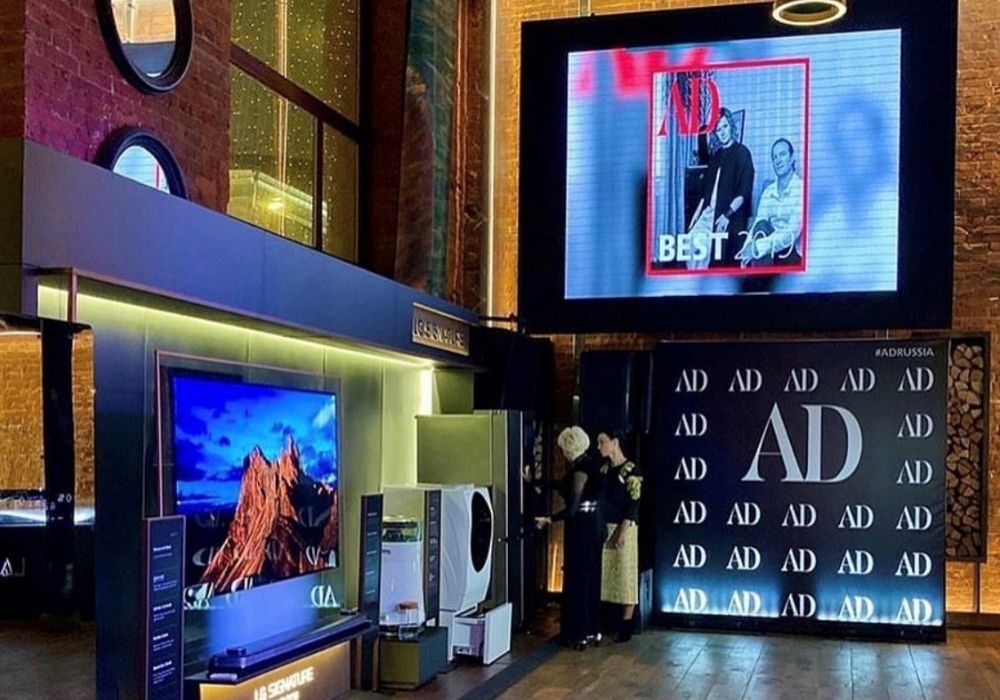 Oleg Klodt and Anna Agapova in AD RUSSIA top 100 architects and designers
O&A: AD magazine has been issued in many countries for a hundred years!!! AD Russia has been published for almost 18 years. Could you tell us the main difference between AD Russia and USA, France, or other issues? 
AR: AD magazine has common values worldwide – in short, we love design and try to show the best in this area. Moreover, each edition has local specifics: we all consider the peculiarities of our internal market, the tastes of our audience, and the interests and needs of our readers. A simple example: in the United States, most of the population lives in their own homes, and in Russia, there are many small apartments even in the elite real estate market. Certainly, this fact influences our selection of projects. 
O&A London new fabric collection presentation at British Interior Design Showcase. The show was hosted by British Embassy in Moscow and AD Russia magazine, 2018
O&A: How do you see the future of design? In 50-100 years? 
AR: To be honest, I cannot say. I am not a seer. 
O&A: What else would you like to implement in your profession? What project are you dreaming about? 
AR: Now we are thinking a lot about developing our new project "Alphabet of renovation". We see that people without super budgets are becoming more interested in design. And this project is for such an audience, for a middle class person who buys an apartment in a business class building and wants to live in decent environment. Our project tells them what makes up a modern interior, sets the standards for good taste and respect for design (there may be relatively inexpensive projects, but there will never be fake products), and shows the value of professional work.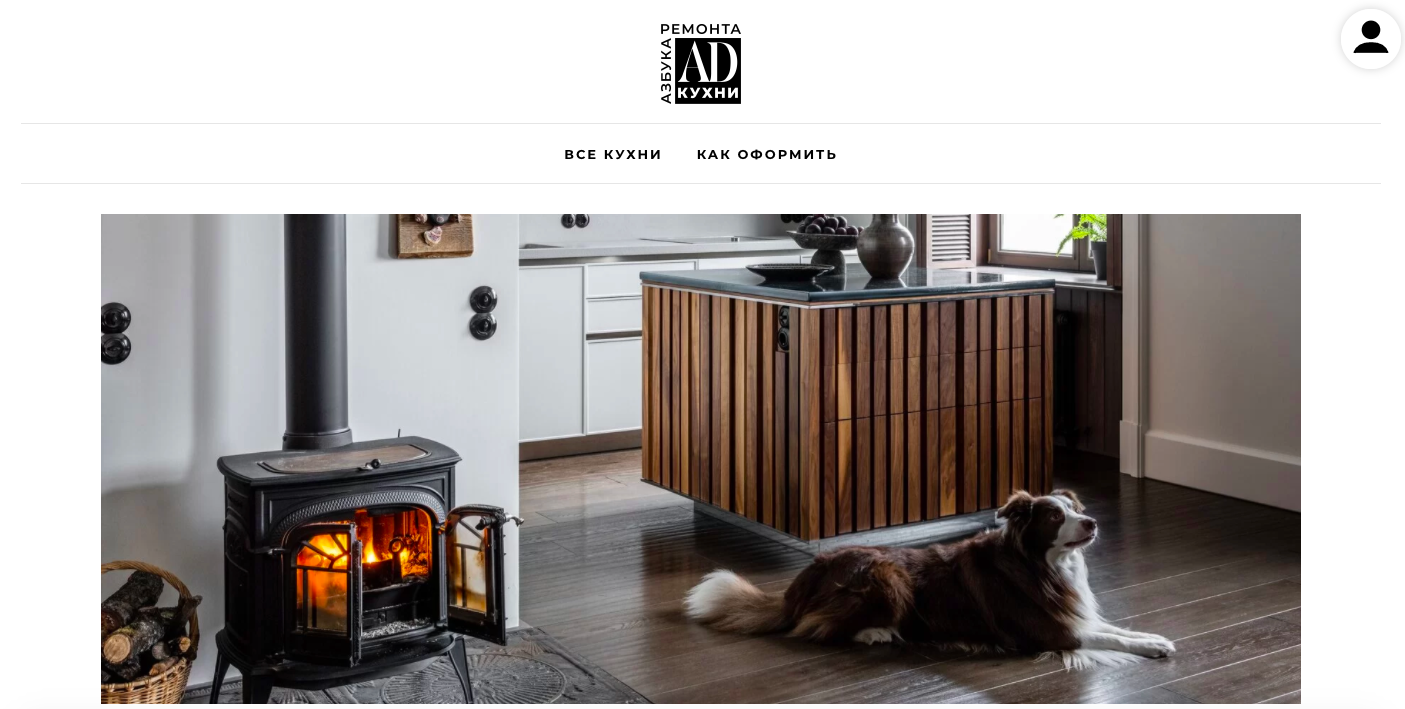 Kitchen in O&A London project in "Alphabet of renovation", September 2021