Lobbies
Polyanka/44 is a residential space designed down to the last detail. Together with the renowned UK architectural firm John McAslan and Partners, international developing company PSN Group has managed to create a combination of historical heritage with modern trends. The luxury residential complex consists of three reconstructed and five modern mansions. At its heart lies a spacious English garden designed by the UK bureau Gillespies. The combination of prestigious location, laconic architecture, and spectacular penthouse views revolutionizes the entire concept of urban housing.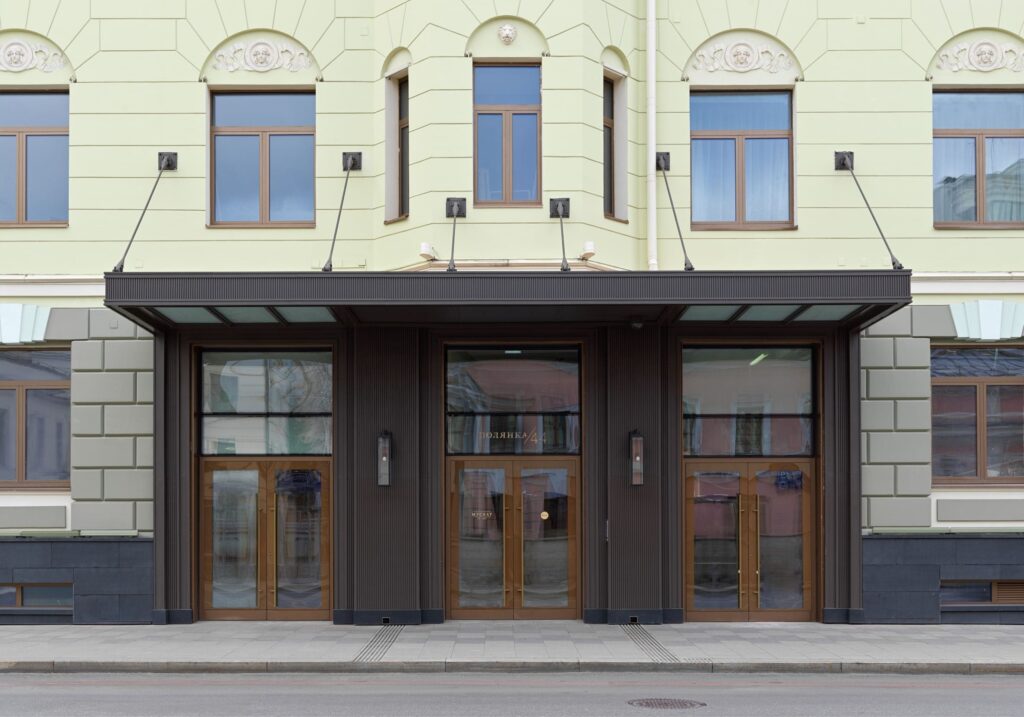 Lobby design
The architects created stylish lobbies for each of the eight mansions, which look like luxury hotels. O&A London has been commissioned to create the design for the communal areas of the residential complex. Oleg Klodt, the co-founder of the O&A London: "When working on project concept, we focused on restrained colors, laconicism and noble materials, creating elegant and timeless neoclassical design. The result is modern interiors with the atmosphere of aristocratic mansions".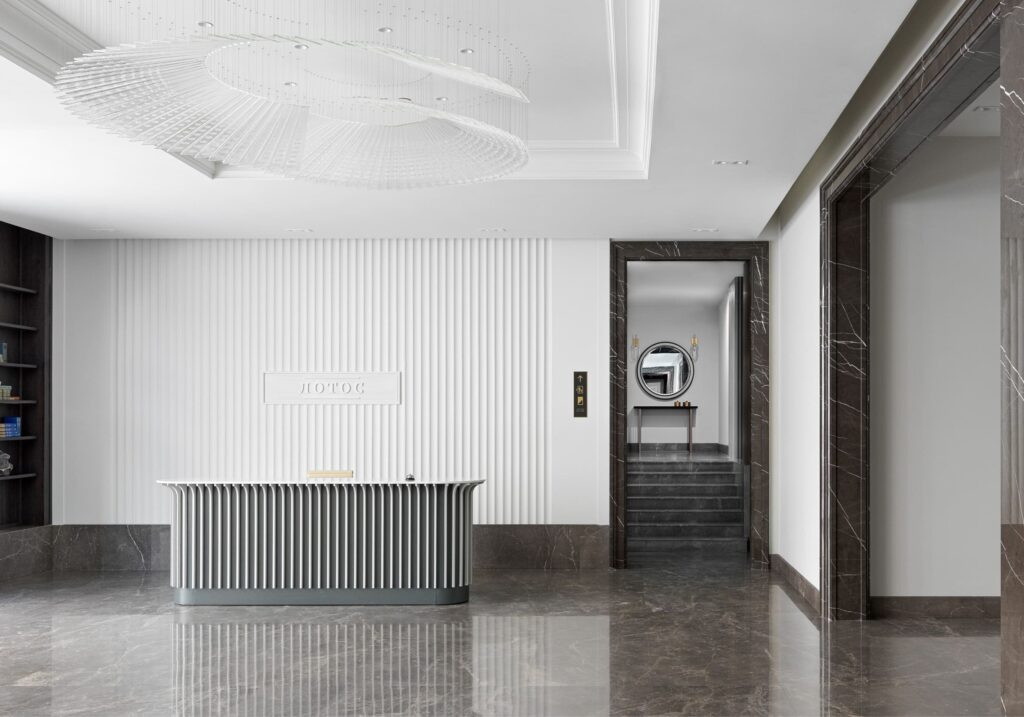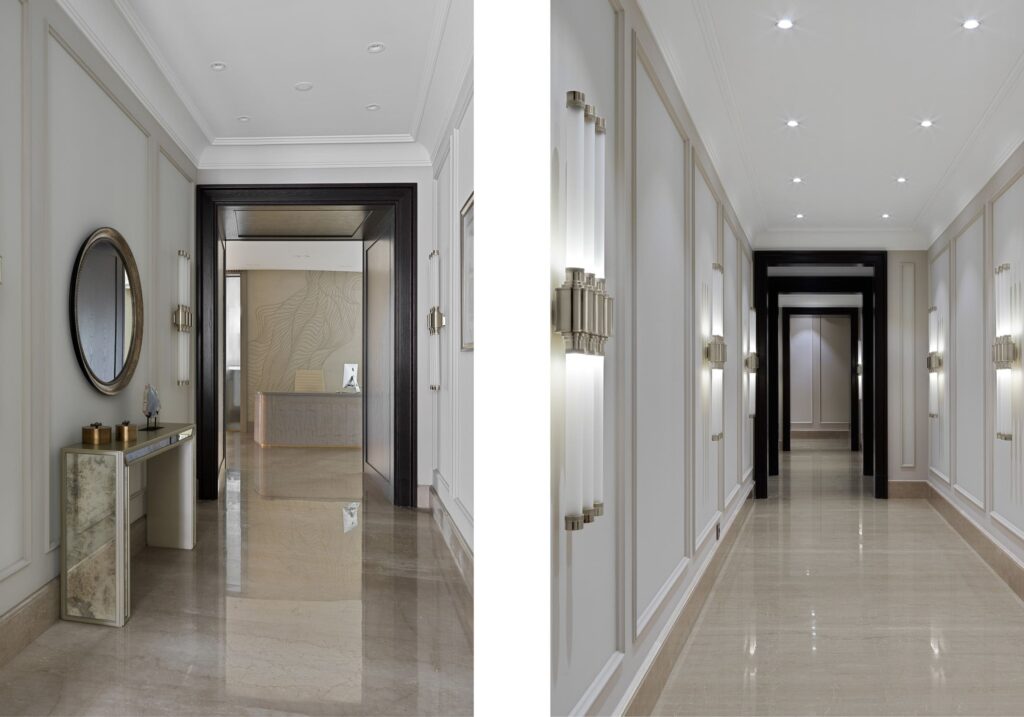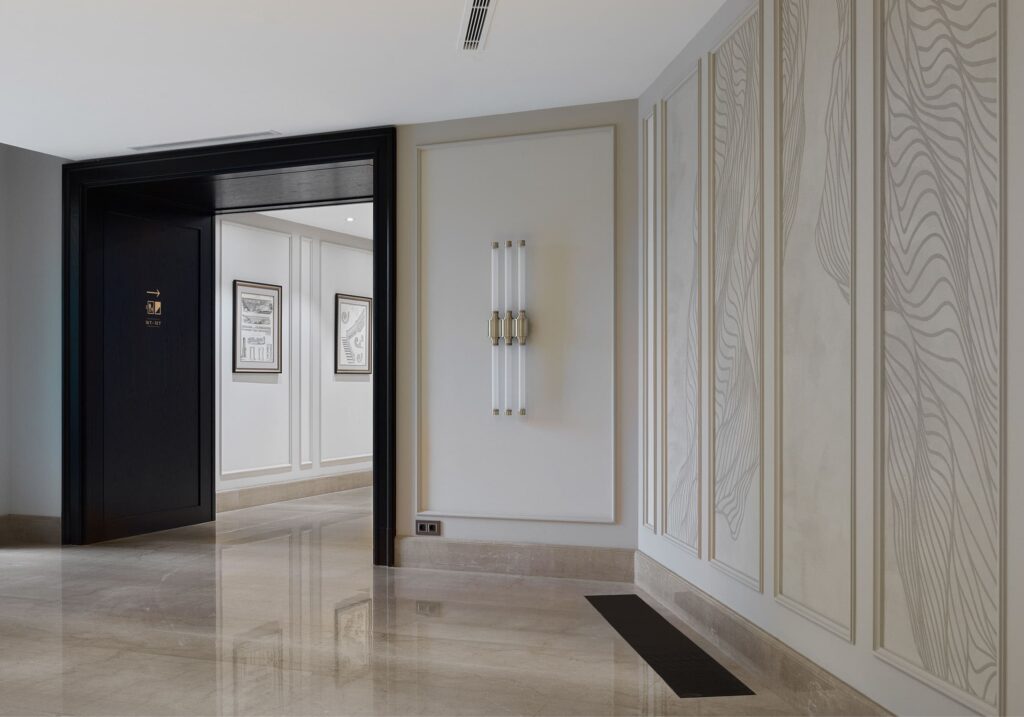 Anna Agapova, creative director of the O&A London: "In keeping with the latest European trends, we have placed a special emphasis on organic aesthetics – the lobbies reflect the surrounding landscapes. We combined glass, air, wood, crystal, natural marble and creamy-ash shades of furniture and walls in the entrance interior areas. Artistic light installations are combined with panoramic windows that connect with the environment and an abundance of natural light".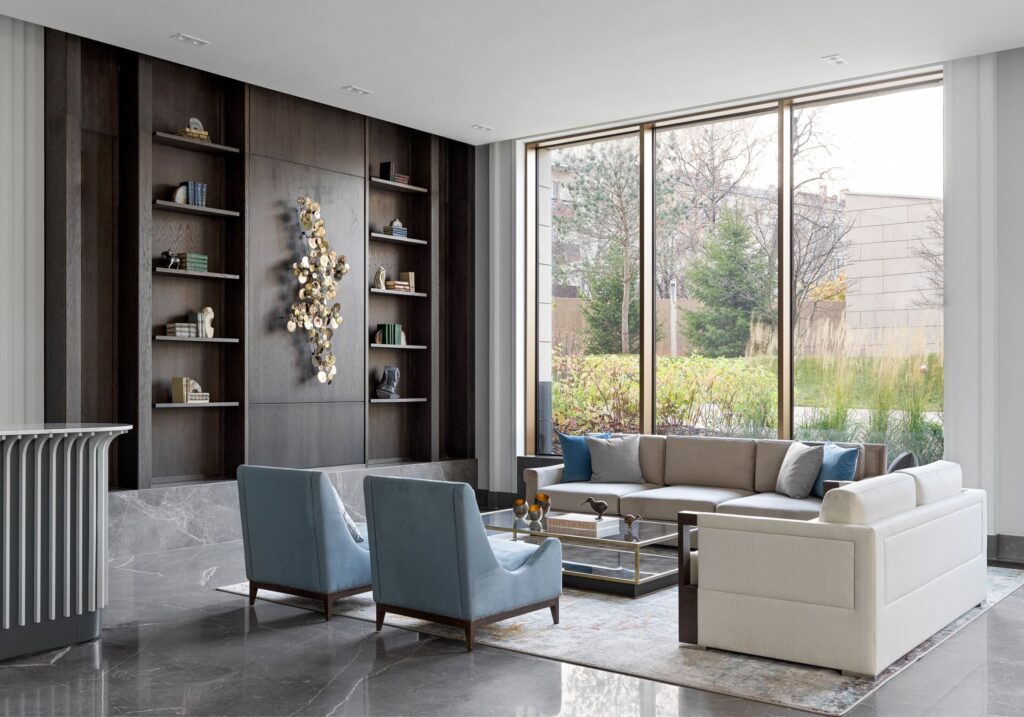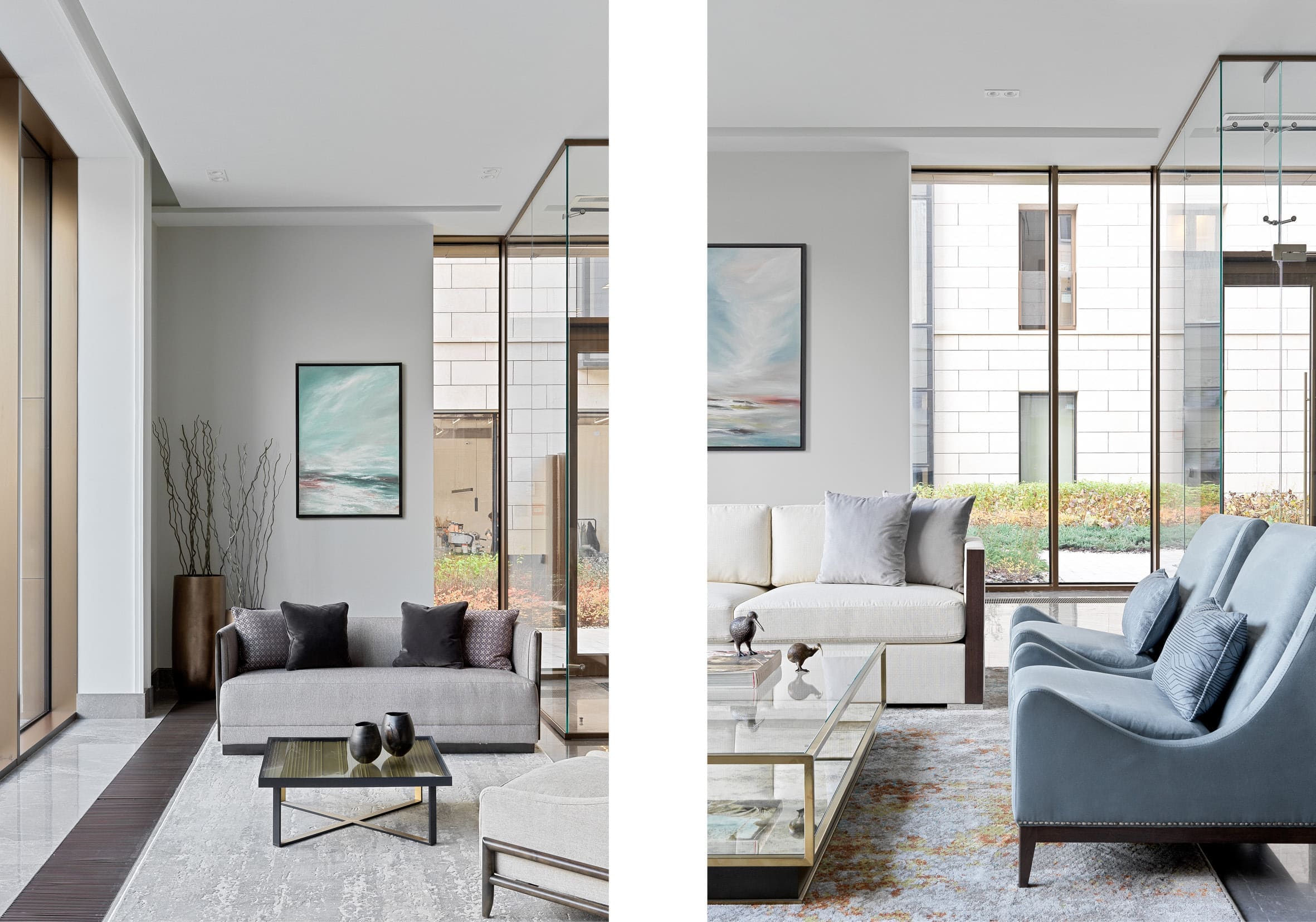 Wooden panels are built from drawings by the architect Oleg Klodt and create the unique character of each mansion. Natural colors and stone give that very "feels like home" atmosphere that best meets a modern metropolitan resident's expectations. An elegant, discreet and at the same time tactile interior, full of nuances, shades and shapes, is embodied by the designers in this project.
Authors of the project – Oleg Klodt & Anna Agapova