20 // 20: INTERVIEW WITH BERNIE DE LE CUONA
19 May 2021
O&A London celebrates its 20th anniversary this year! With a growing number of international projects, and to create distinctive collections of furniture, lighting, textiles, wallpaper and rugs under its unique brand, the company develops collaborative projects with amazing and talented people. We are fortunate to work with leaders in their field: people who do not see boundaries and make the impossible possible. We proudly name these creators not just as partners but as co-designers and friends.
We are now delighted to announce the anniversary project "20 for 20". The project will consist of a series of exclusive interviews.
Today we are happy to share with you an interview with Bernie de Le Cuona, founder and CEO of de Le Cuona, a luxury interior fabric house.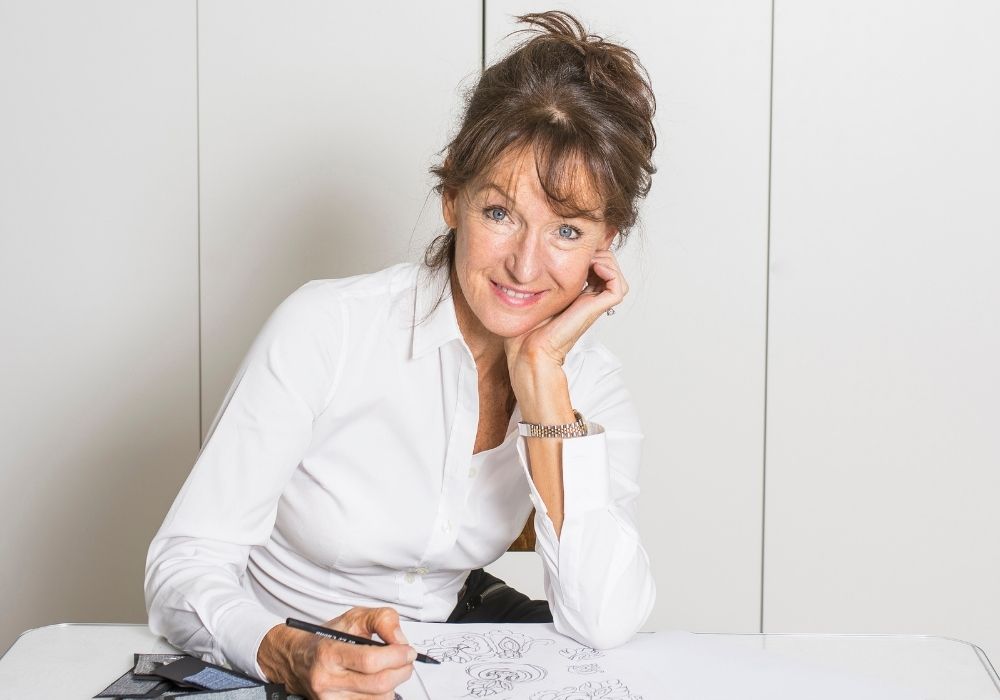 O&A: What did you dream about when you were a child?
BC: I am a prolific dreamer now and as a child, always dreaming and planning. As a child I wanted to be an adventurer and to travel to off the beaten track countries and immerse myself in their cultures.
O&A: Tell me about your path to fabric design. As far as I know I know you were inspired by the silk production techniques of Indian craftsmen. Why did you choose India for your travels?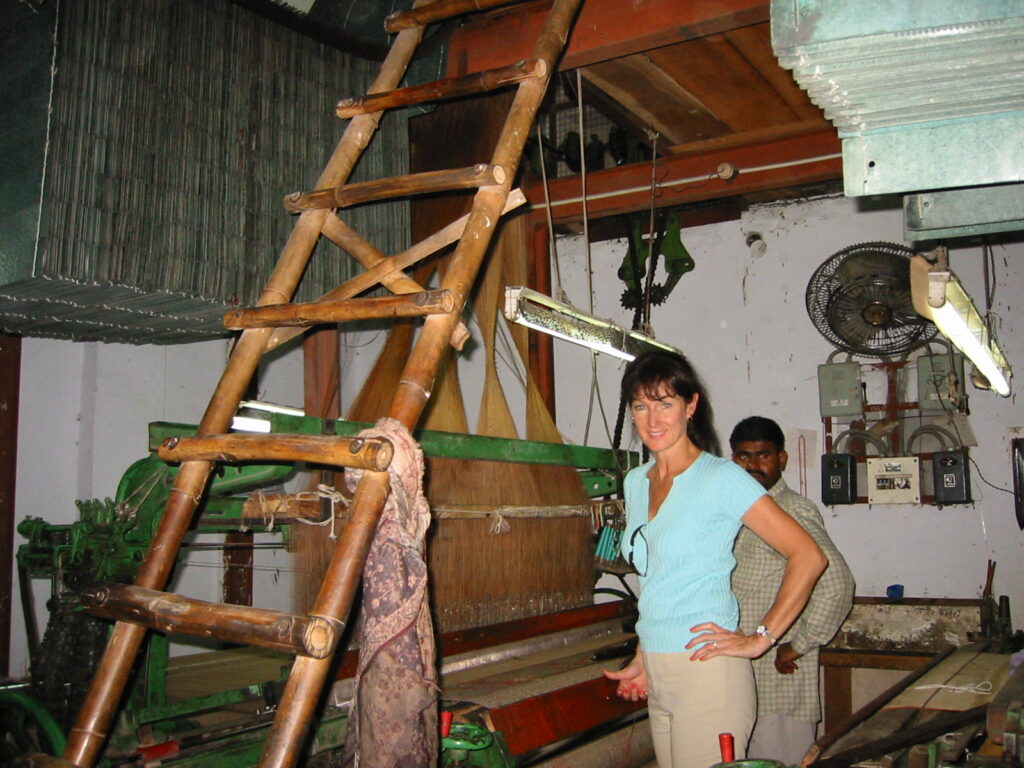 BC: India just happened to be one of the countries on my list to travel to and on a 48 hour train journey through this most diverse and exciting country I stopped in a place in the Bihar a very, very poor (at that time) state where they made handloomed Tussah silk. My curiosity got the better of me as I watched the men with bow and arrows fend off birds to keep the wild silk worms safe and then saw the very basic auctions of sacks of wild silk take place in the town. I started experimenting with the hand loomers and actually learning the craft of weaving in this dusty town. This is how the journey first began but very soon I realised that I wanted to weave linen of the highest quality so I moved to Europe where I could use the experience and passion of the weavers to produce authentic but high quality products. That was the very beginning but of course so much had to happen subsequently to grow into the company we have today.
O&A: The company was founded 25 years ago, and you now have showrooms all around the world. What is the secret of your success?
BC: It's hard to choose one thing but having a philosophy of 'no does not mean no'  truly loving every aspect of the business from the creativity to the finances, being constantly curious, total determination and most importantly a great team has certainly played a big part in the success.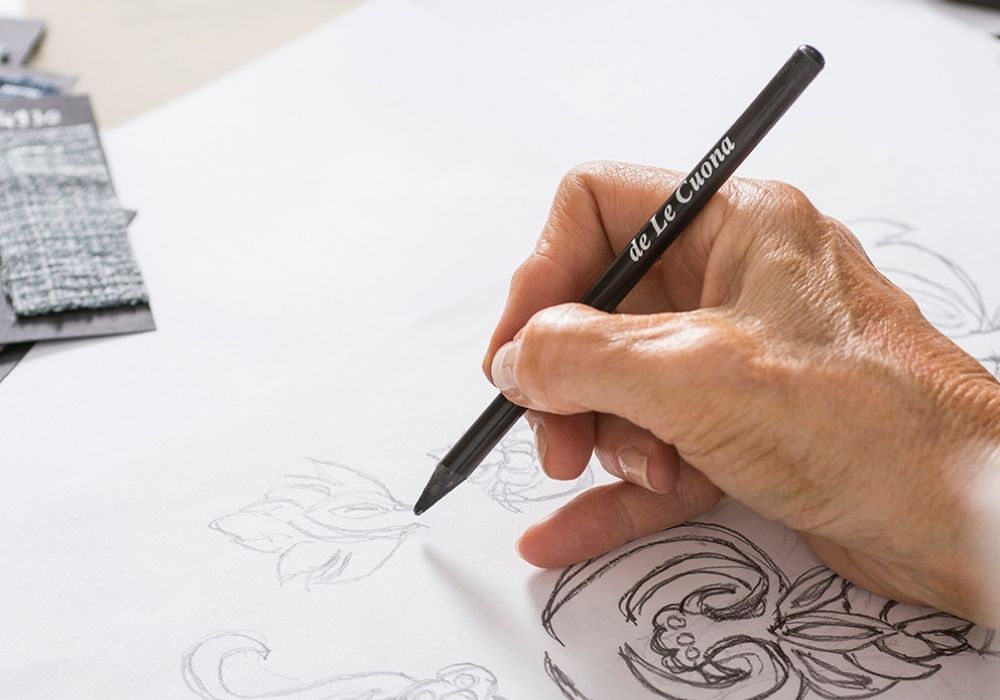 O&A: You appear to have a passion for linen. What is so special about this fabric? Many of our clients are unsure when it comes to linen because it is easily creased.
BC: Yes I love linen, it is so versatile. It makes beautiful really heavy upholstery, fine delicate sheers, takes colour like no other natural fiber and good linen only improves with time. It creases as it comes from a plant however with the treatments we use the creases fall right out. It is so versatile that we can emboss it, stonewash it, lacquer it paint it the list goes on and I constantly find other ways of manipulating it to create new atmospheres in interiors. Our last collection of linen consisted of organic linen certified to very high standards by the Global Organic Textile Standards. This is a new departure for us, linen that is organic that contains no harmful chemicals and also takes into account the environment and our social responsibility and is a sustainable crop.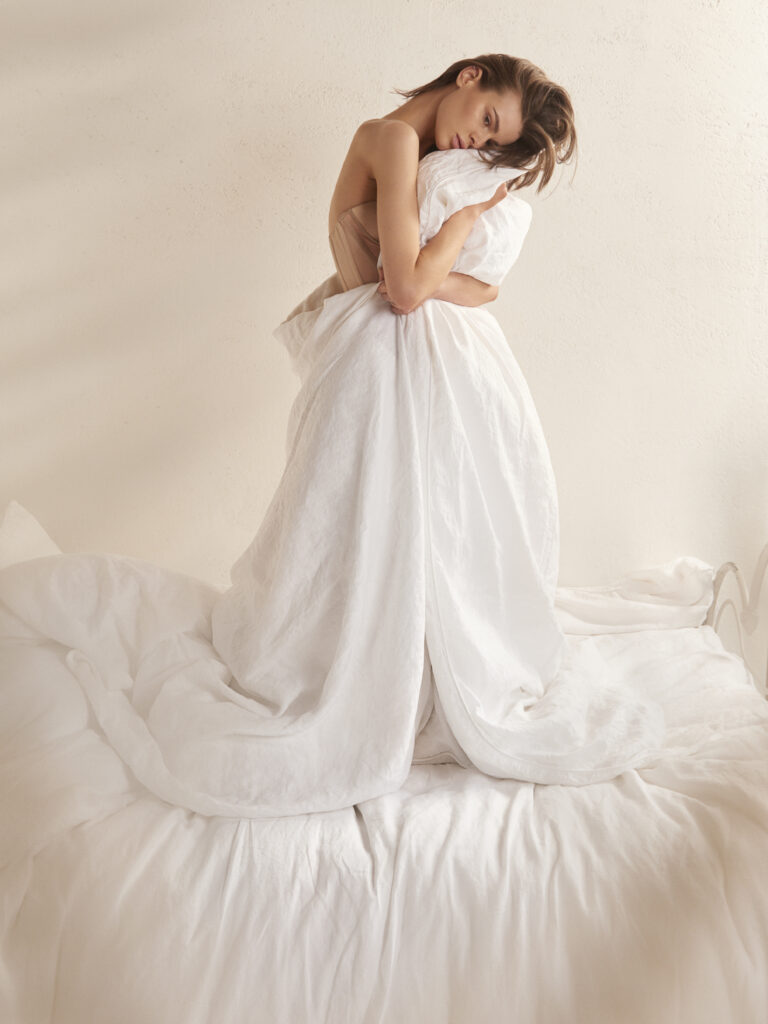 O&A: What inspires you when you create a new collection?
BC: Could be anything, a new yarn becomes available or we come up with a new technique. It's usually an idea which grows as we talk to the mills and explore possibilities together. Our products are not only linen and could be natural fiber combinations. The way we produce cloths allow them to last for years, we have a number that have been in the collection for 20 years and are still sort after. We do not print but only weave and we also make up our color pallet we never use an industry standard like Pantone. The colours certainly come from nature. I have been known to come back from Africa with samples of wood I may have picked up in the African bush or a dried fruit or a feather anything that translates into a pleasing hue.
O&A: When de Le Cuona launches new collections do you keep in mind which market it could be for? Are all your collections aimed at the global market or do you divide them for Europe or USA?
BC: We produce one collection and find that it sells everywhere the only difference could be the colour choices vary from market to market.
O&A: What is more important – colour or texture?
BC: They are of equal importance but I do know if I have a wonderful texture in a 'bad' colour it will not sell. I think certain structures and textures look wonderful in specific colours when the same colour could look really dull on another texture or fiber.
O&A: What are the colour pallet trends for 2021? Is there a difference between European and US markets?
BC: For de Le Cuona it is a range of ivory, honey, tan, camels, ochres all the way through to saffron and terracotta's and for the US markets specifically navy blue and teal.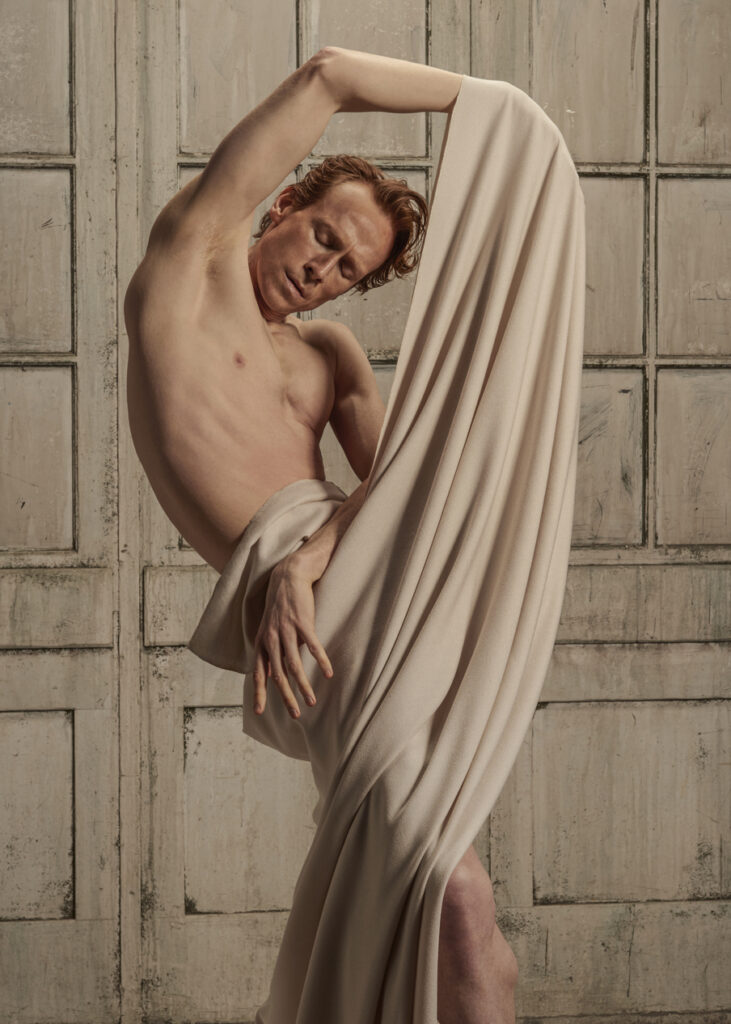 O&A: Who in the industry do you particularly admire?
BC: That's tough and I work with too many great talents to choose.
O&A: Do you remember when you first met Anna Agapova and when you started cooperation with our studio?
BC: It was in Moscow at one of our launches and I knew immediately she was one to watch.
O&A: How do you see the future of the fabrics industry?
BC: I strongly believe that the craft and art of fabric making will become important to designers and appreciated by their clients. I think the market will learn how destructive some fabric production can be to our environment and ourselves and traceability will become important. The buyer will be more discerning and fabric companies will change accordingly.
O&A: What are you dreaming about today?
BC: Continuing to work on our animal conservation project in Africa and our new September launch which is African inspired and quite different for us.