20 // 20: INTERVIEW WITH STACIE MCCORMIC & IGOR JOCIC
21 Jan 2021
O&A London celebrates its 20th anniversary! With a growing number of international projects, and to create distinctive collections of furniture, lighting, textiles, wallpaper and rugs under its unique brand, the company develops collaborative projects with amazing and talented people. We are fortunate to work with leaders in their field: people who do not see boundaries and make the impossible possible. We proudly name these creators, not just as partners but as co-designers and friends.
We are now delighted to announce the anniversary project «20 // 20». The project will present a series of exclusive interviews. We are happy to present to you the interview with Stacie McCormick, a multi-disciplinary artist, director and founder of Unit 1 Gallery | Workshop, and her husband Igor Jocic, Creative Director and Co-founder of Principal Ingredient, CCO and Co-founder of Folkalist.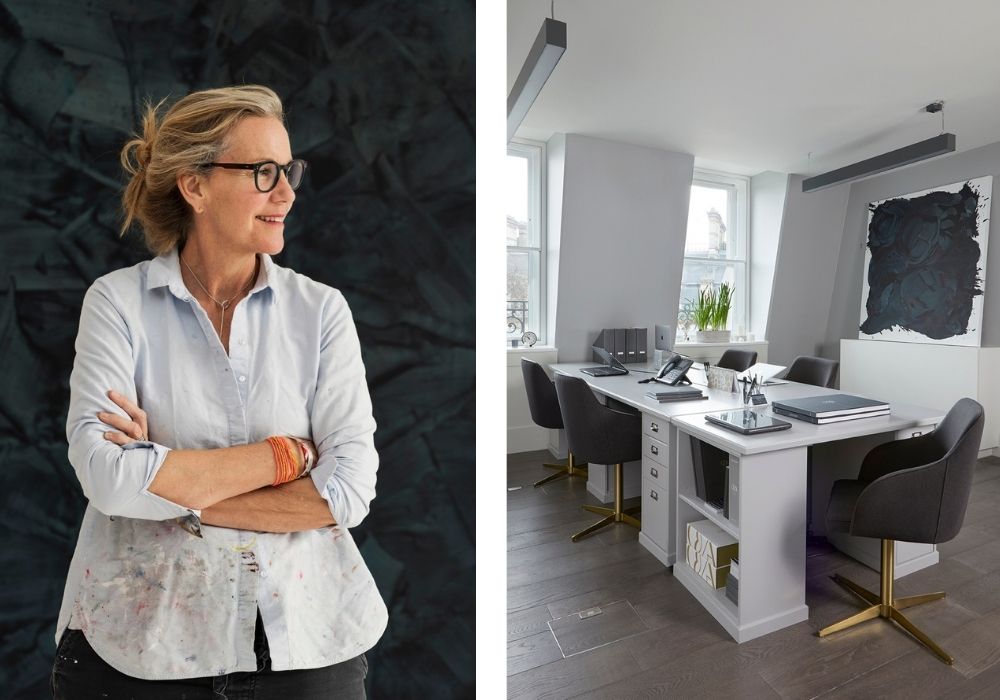 O&A: Stacie, what did you dream about when you were a child?
SM: I dreamt often about tree houses, very complex tree houses and I dreamt of having a huge barn that I could make all kinds of art in, I have a sketch from 10 years old of a barn and I remember explaining it all to my mother – little did I know I would have a London barn.
O&A: At what age did you start painting?
SM: I do not remember me not painting, I always have been painting, again at 10 years old by 'great' achievement was to win the San Francisco Chronicle art contest – prize $1.
O&A: Do you have a passion for the ocean since your childhood in San Francisco?
SM: I have loved the ocean forever, I learned to swim before walking and find peace in being in, or even meditating upon the sea – it is where I feel at one with the universe.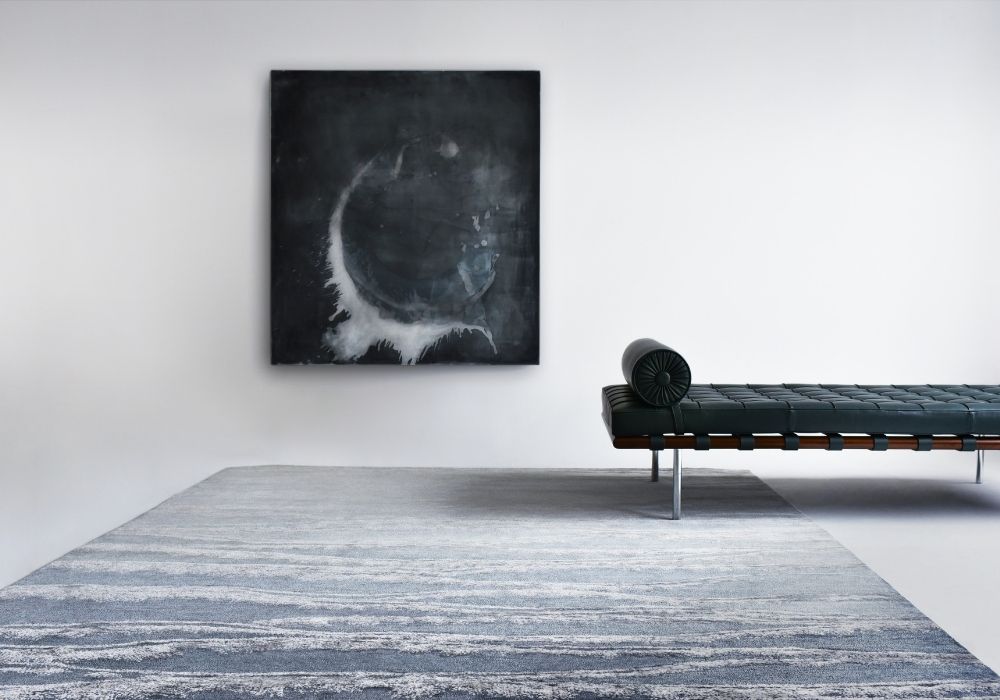 O&A: How can Art influence on individuals and life of society?
SM: Big question, we live in complex times and such speed of distraction, the constant assault of the digital world and it is becoming more and more important to remove and slow down – the experience of art can provide this release.  To focus upon a painting or a sculpture and to allow yourself to be moved is a needed and profound attachment to the moment of being alive with your senses.  Art is continually influencing us, ancient art through to contemporary art is a spectacular insight and reflection of our existence – we always look at a society's cultural output to understand it.
O&A: What is Unit 1 Gallery Workshop?
SM: We are a social enterprise founded on a simple idea of providing space and time for artists to grow their practices and bring them to the public.
O&A: Why did you start this project?
SM: A profound desire to spend all my time with and around artists as well connects artists to the public directly.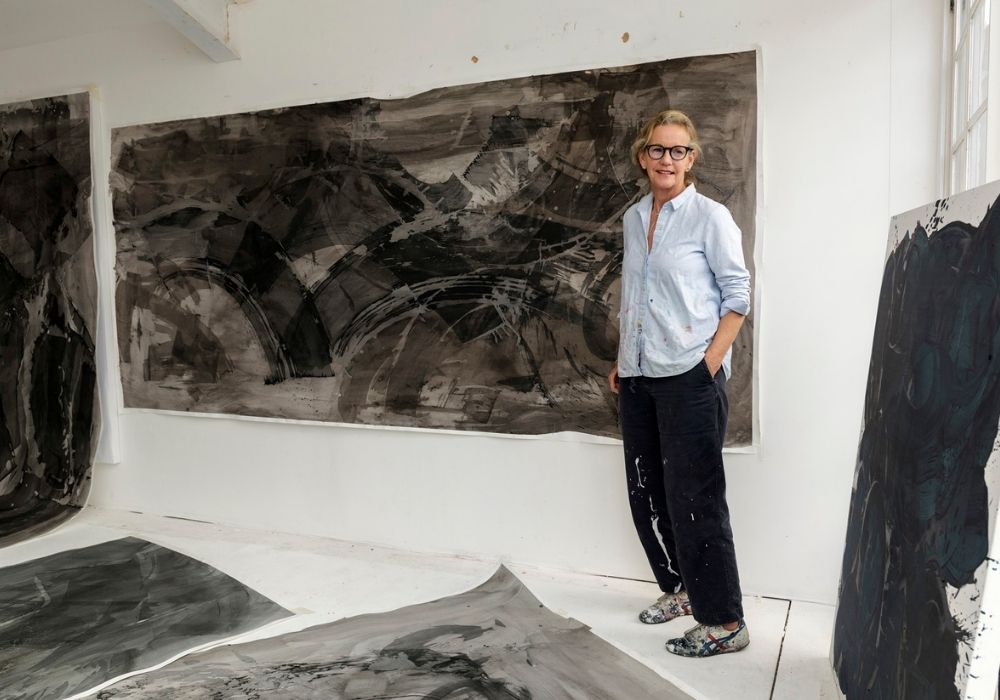 O&A: Could you, please, tell me about the "Money For Artists" campaign?
SM: During the first lockdown we became aware that so many of our artists work several jobs to support studios/materials/rent and these jobs stopped.  We knew it would be important to raise funds to support them directly and help to survive during these difficult times.  To date we have raised over £20k and sent cash grants to our artists.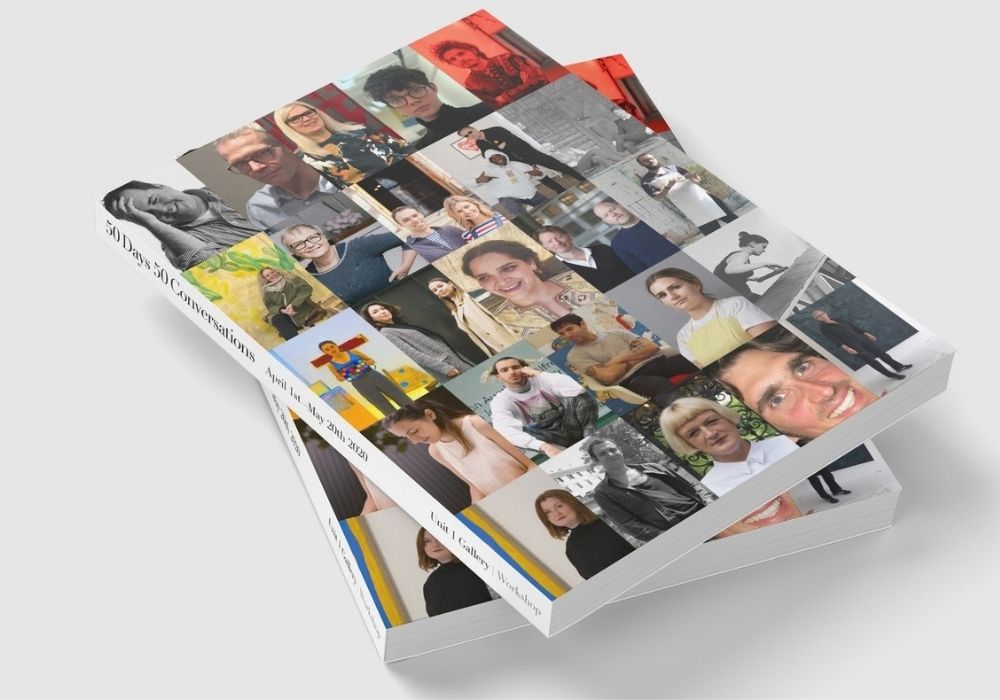 O&A: Has COV-19 influenced on Art and on your creative work?
SM: Any artist that is sensitive and responding to the time we live will be influenced by COV-19. I am sure in years to come I will be able to better reflect on this, but I can say I have unlocked my pallet and have begun a series of very colourful and joyful paintings that feel a direct resistance to the Covid-19 climate.  It feels quite liberating, in that there is no reason to experiment wildly.
O&A: What inspires you?
SM: Nature, the ocean and the sky, early mornings, break of day, bird song, poetry. I can and often take a breath and observe the incredible and indescribable miracle of simply being alive and swim in that crucial magical mystery.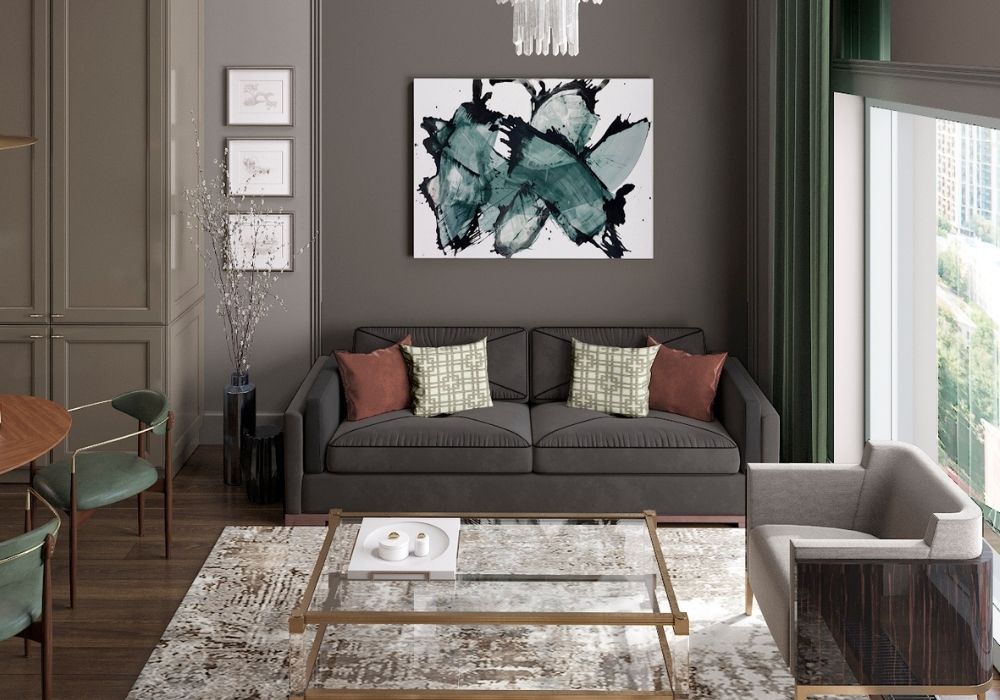 O&A: Please, tell me about your first meet with Anna and Oleg?
SM: I met Anna at SBID awards lunch and was lucky enough to sit next to her!  We instantly were drawn to a friendship and wow that must be 8-9 years ago!  Anna has been such a wonderful friend and to get to know here and Oleg such a pleasure – and though Anna is practicing design and architecture her spirit is that of an artist. I love working with Anna and Oleg and remain grateful for the support of my work over the years.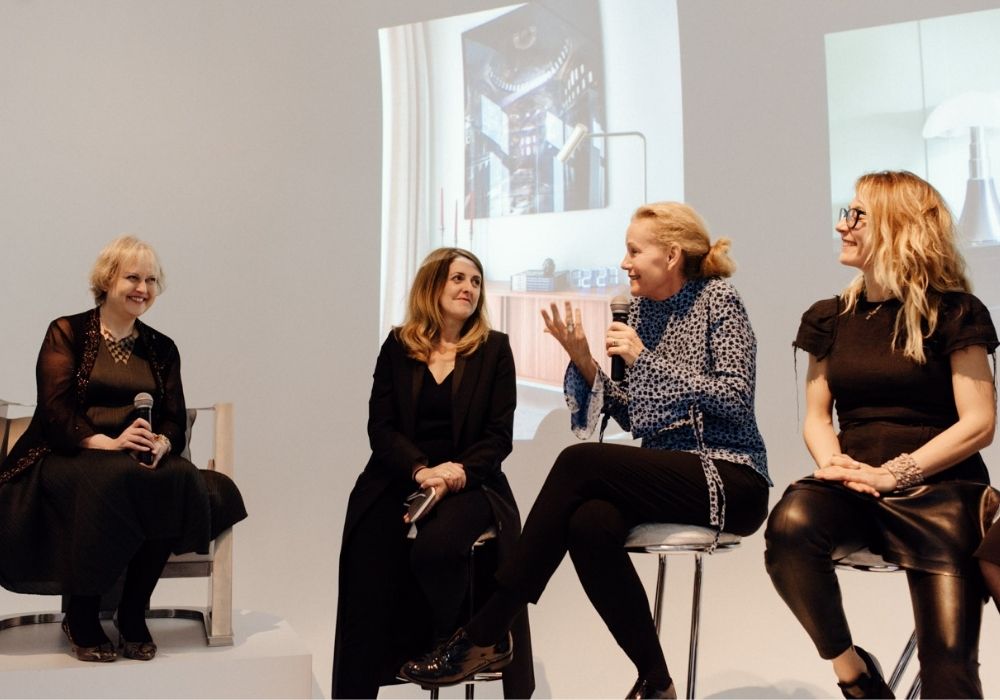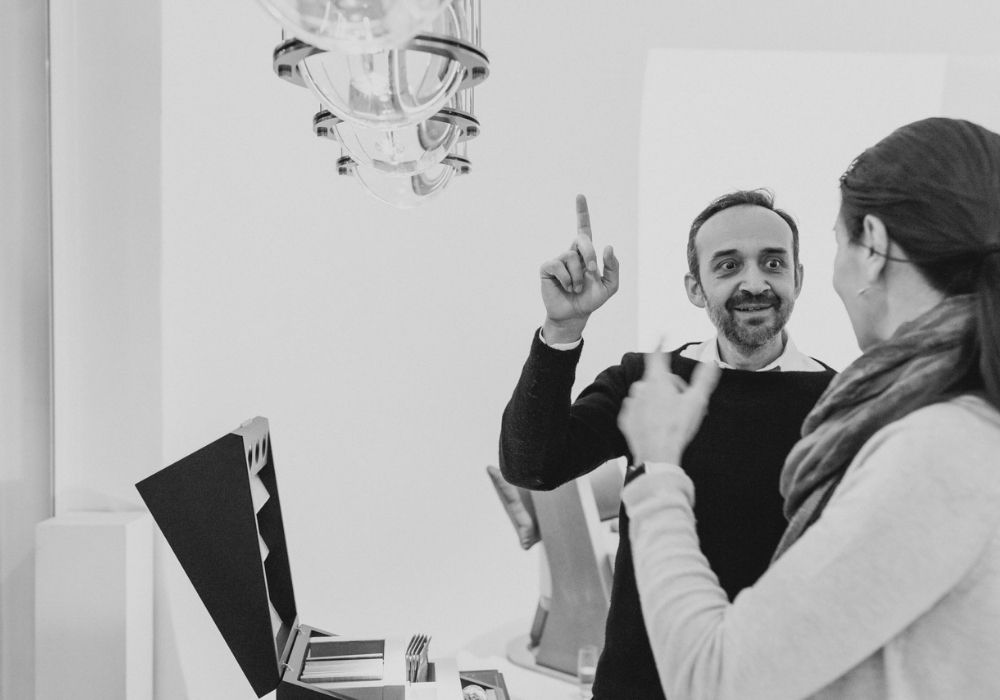 O&A: A question to Igor: You created the logo for our brand O&A London. How did you start working on brand identity?
IJ: My method is very consistent. I always try to find as much as possible about my clients' and their businesses – what drives them and what they aim to achieve. Brand identity and branding in general play a crucial role in how these motives are expressed and enacted. With O&A I was immediately struck by a very particular sense of style that had profound and sophisticated roots. Oleg and Anna are highly accomplished, much evolved creatives but this brand was in many ways much more personal to them than the excellent work they do for their clients. I was inspired by that and determined to hone it through the O&A brand identity.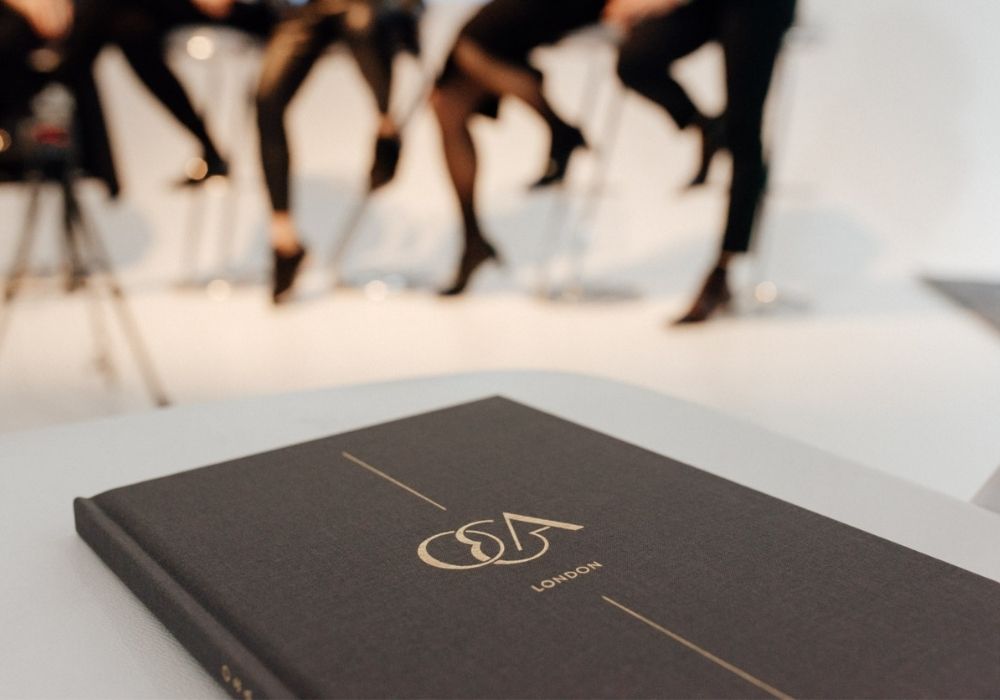 O&A: You said: successful brands are stories that are told. What do you think is the story of Oleg and Anna's company?
IJ: To me it is a story of creative partnership, a very particular synergy between Oleg and Anna that seems to intuitively gravitate towards the early 20th century port-modernist sensibilities that are equally fascinated by the natural and industrial. The fact that they share that aesthetic so naturally even after all these years of working together is a story in itself and one well worth sharing. Here is the brand visual territory research.
O&A: Stacie do you advise something to Igor in his work?
SM: We live together, work together and share everything – I will say when it comes to branding Igor is a genius and I have 1000% trust in his expertise.
O&A: Do you have joint projects together with Igor?
SM: Igor is responsible for the gallery's branding and we are currently working together on two very exciting new startups!
IJ: My current startup, Folkalist can be seen as a long-standing, recurring dream that is now becoming a reality. It will offer a platform on which people can find likeminded collaborators to bring their projects to life, liberated form constraints of traditional employment, institutions and social channels. A transformation to how we work with and relate to each other as doers and makers.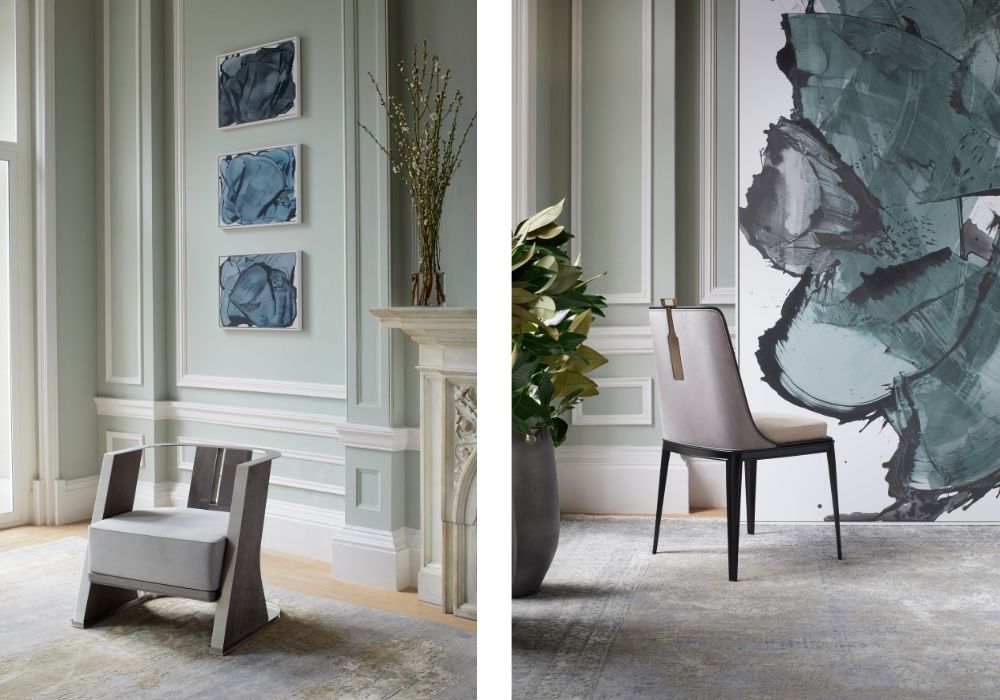 O&A: What are you dreaming about now?
SM: A future that is bright for all of our children – a respected earth and humanity thriving in harmony personally. I dream of a much larger space to accommodate more artists, a destination for artists and collectors and lovers of art to be together and share and to physically experience the wonder and substance of the creative process and to forever continue to provide space and time for artists.