A New Elle Decoration Article about The Caledonia Collection
24 Feb 2019
We are happy to share with you a new article about the CALEDONIA collection at the Elle Decoration website.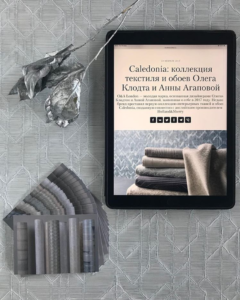 For the Caledonia collection, Oleg Klodt and Anna Agapova created a story that journeyed around the Scottish land, consisting of nine 'chapters'— unique designs that show how the three forces of nature can be embodied by a collection of wallpaper and decorative fabrics.
Thank you the editorial team for featuring our work.