A rug as an art object
23 Jul 2020
Today rugs are truly coming back to our homes. They have become not just a fashion décor item but also an investment. We see rugs migrating from the design category into the art objects category when visiting exhibitions such as Design Miami and ART BASEL.
Another good example is a Sotheby's auction "Arts of the Islamic world and India" that took place in London on the 10th of June and featured 104 rug lots. The most expensive 18th-century rug from Uzbekistan sold for £50 000. The rug is unique because beyond the beauty of the pattern extensive knowledge is hidden – all the elements are positioned in accordance with the geometry of the stars.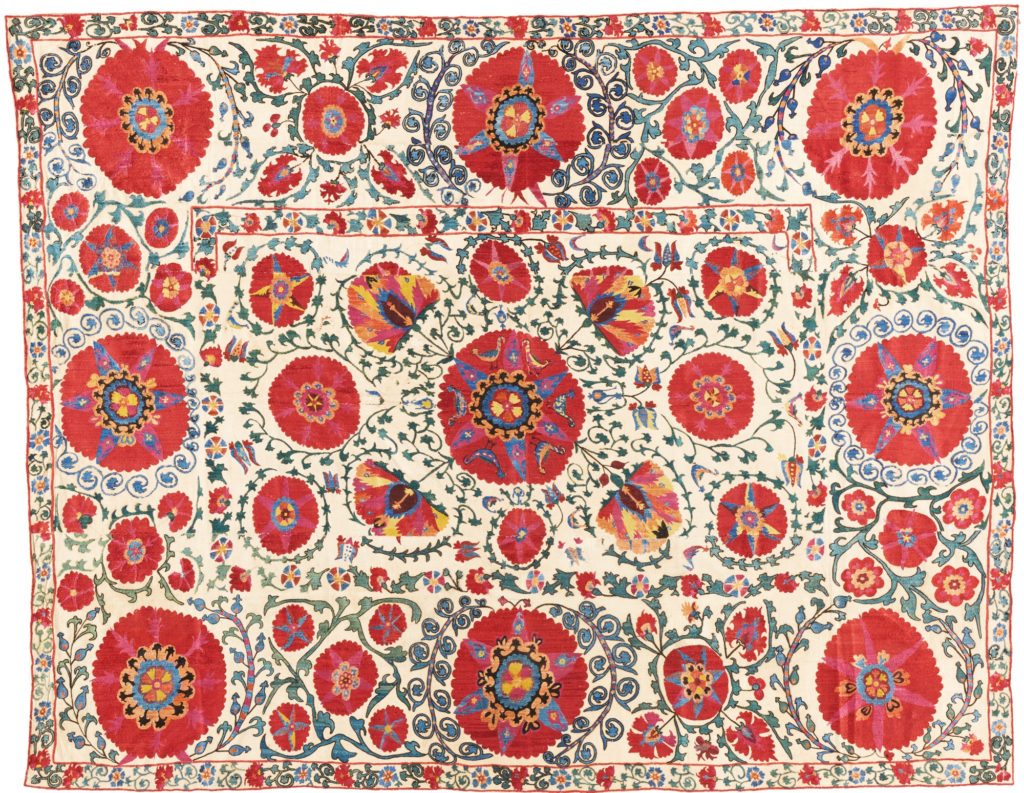 For our interiors we choose rugs made from natural materials such as wool and silk. The rugs created with the help of architects and artists are most popular with our clients. They really do look like masterpieces and are a great investment as their artistic and monetary value grows over time. Phillips auctions where "architectural" rugs are sold is proof of this.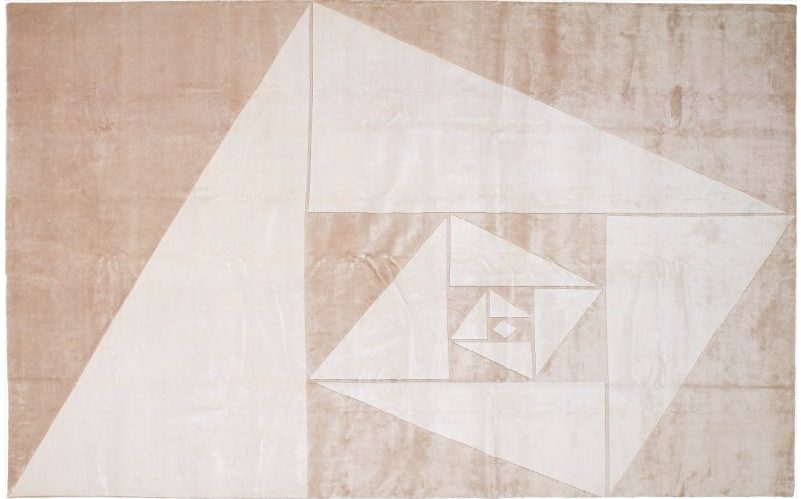 Unlike other interior items rugs are chosen to last a long time but it does not mean that general design trends are not applicable to them. If you are looking to refresh your interior the easiest way is to start with the floor, namely with purchasing a rug.
Below are the main fashion trends which are expected to be popular during the upcoming season.  
1. Terrazzo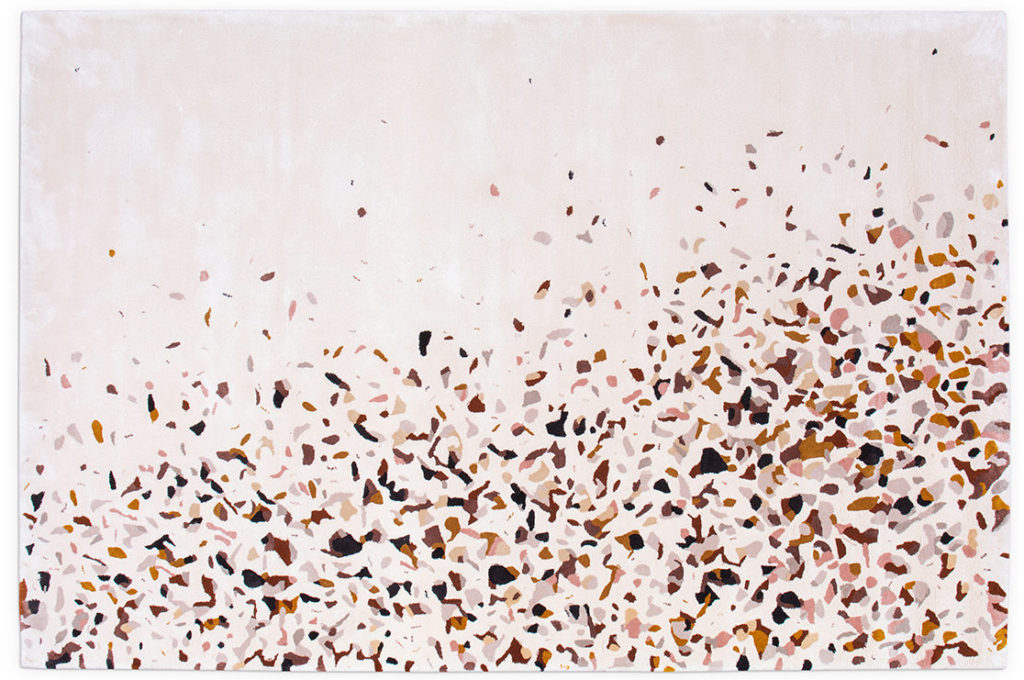 A fashionable Terrazzo effect which consists of concrete or plastic poured over fine-grained stone chippings can be seen in various designer collections for 2020. Initially, this very durable material that can compete aesthetically with marble or granite was used for floors, especially in bathrooms. However, now we can see this effect in textiles and wall finishes. Small and colourful chippings make the space more dynamic, which makes it easier for designers to work with colour.
2. Optical illusions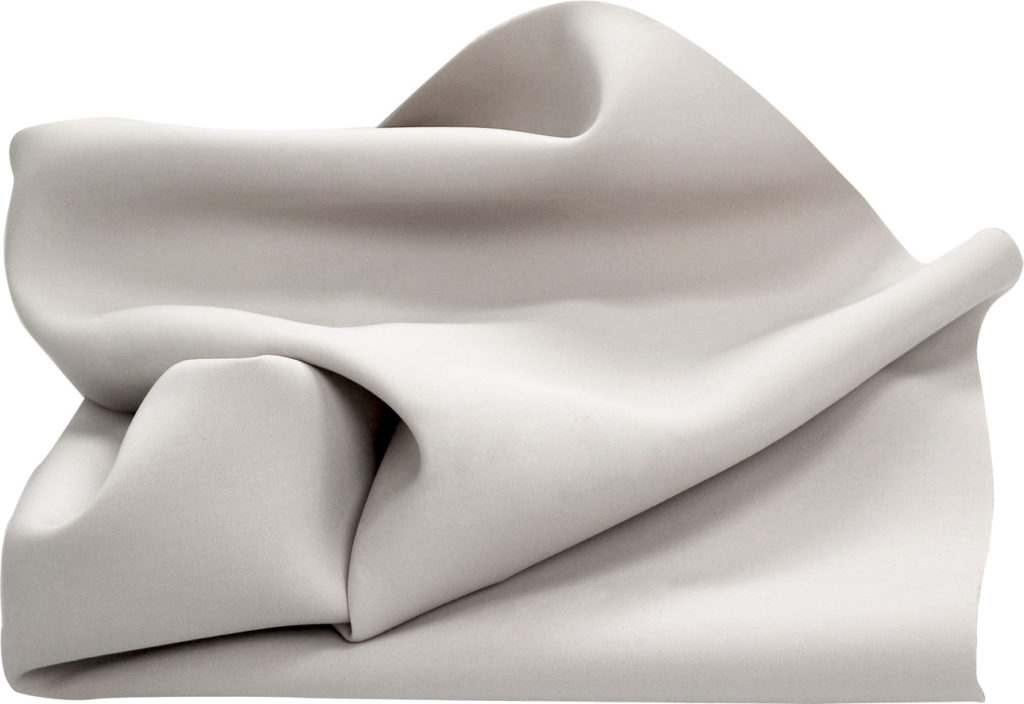 Art is there to surprise. Dutch artist Celia Hadeler creates rugs that work both as rugs and as wall decoration. Using a 'Trompe d'oeil' technique the designer creates outstanding depth and customers can choose where to place the rugs. 
3. Floral maximalism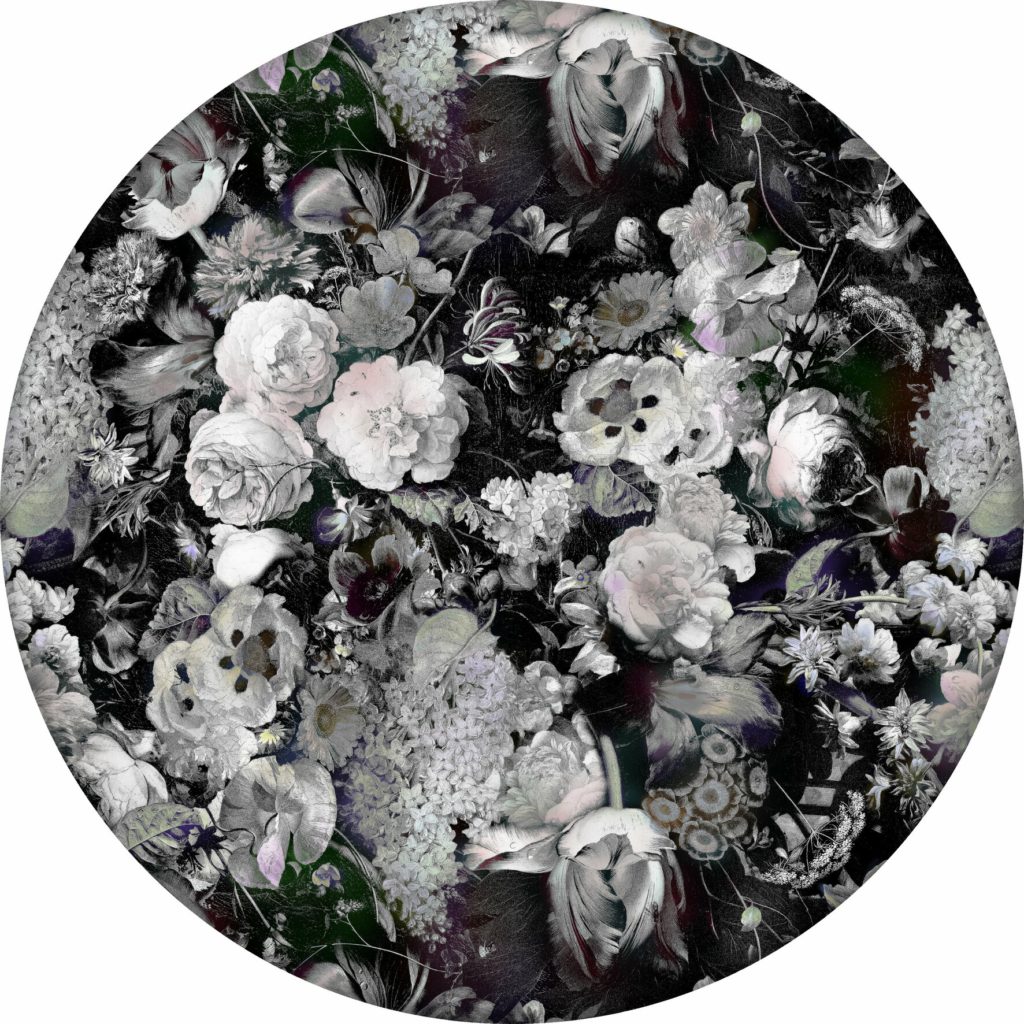 I mentioned floral motifs, which have now become a design trend, several times in the past. The rugs are not an exception and are also affected by the mania for all things floral. Well-known artists are involved in their production. The ornaments are very expressive and even psychedelic. These rugs are designed to act as accentual elements of the interior. 
4. Nature lines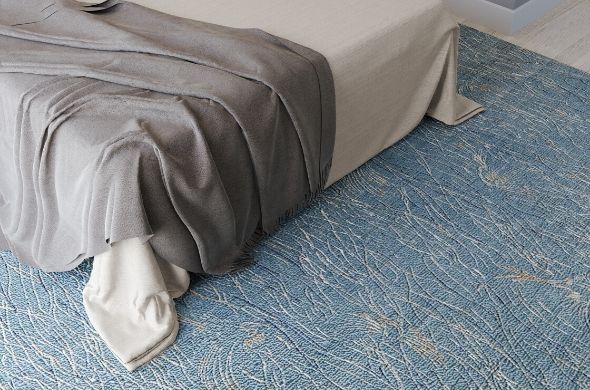 Apart from floral motifs a fusion of botanical shapes and animal imagery can be seen in the new collections. The designers use them to address the subject of the environment and the protection of animals. In one of our own designs we used the image of city birds when we accidentally found out that sparrows numbers were dropping dramatically in London and other UK cities.  The ornament is executed in the style of the abstract expressionism of Jackson Pollock.
5. Earth Palette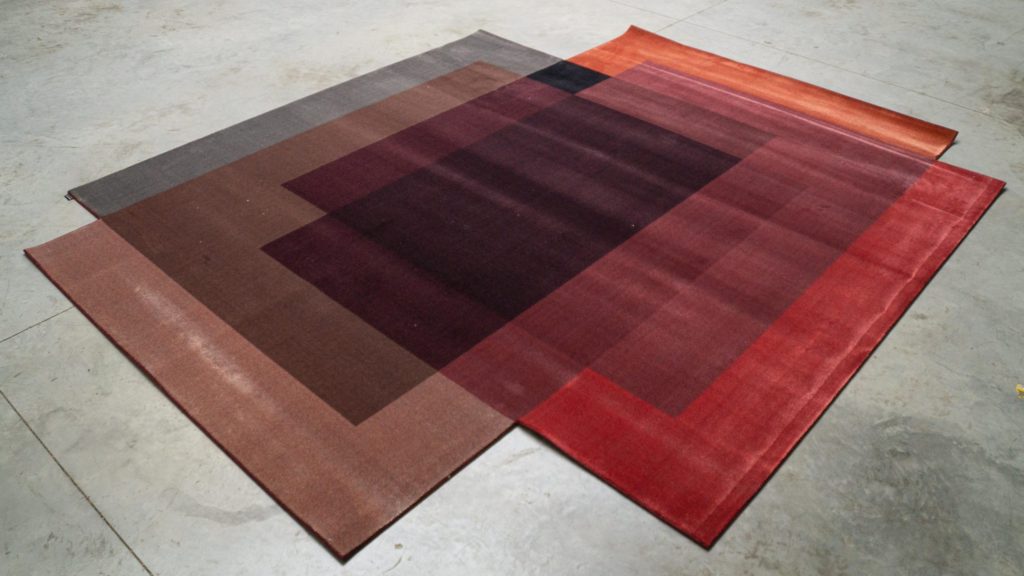 The constant search for something new leads to interesting experiments. Studio Rens presented a collection of graphic rugs which are not just different in shape but also offer a very original colour scheme. All of the shades reflect the "earth palette" which is very fashionable this season. 
6. Hand Embroidery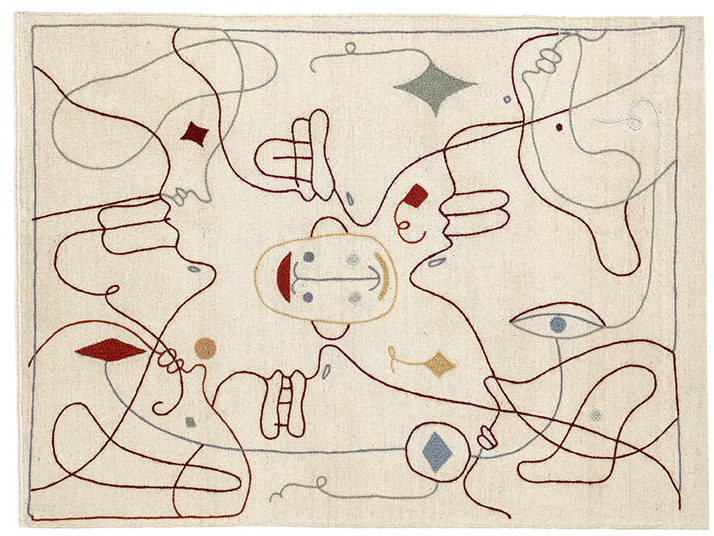 Hand craftsmanship is very important today. And even though no one is surprised to see a designer rug hand woven using traditional tools these days, hand embroidered rugs are seen as very new. The Spanish Silhouette collection by Jaime Hayton is a good example of transferring his sketches to the rugs using a special embroidery technique.
7. Blue is the new black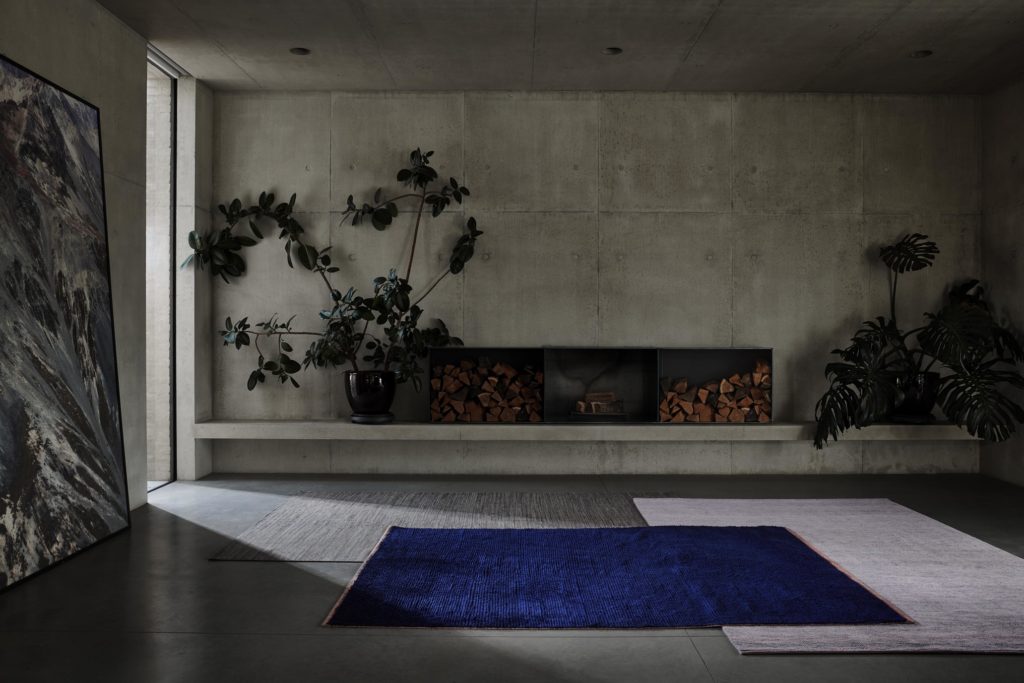 Having chosen blue as colour of the year, the Panton colour institute stated that this colour reflects the spirit of times. In the age of global crisis this colour reflects mankind's aspiration for stability, calm and confidence. 
In the start of this year at the Maison Object exhibition American designer Gregory Parkinson presented a huge rug collection which immediately became the subject of fashion reviews. It appealed to the public due to its versatility, tactile feel and of course the colour that left no one indifferent.
In conclusion I would like to say that rugs as well as ceramics have been with humans since ancient times. This object has a somewhat sacred meaning and I think a rug can be called the soul of the space. 
Text: Anna Agapova, Creative Director, O&A London