AD Russia, October issue features Oleg Klodt's apartment
01 Nov 2020
October issue of AD Russia presents the digest of home fireplaces and highlights the apartment of the architect Oleg Klodt.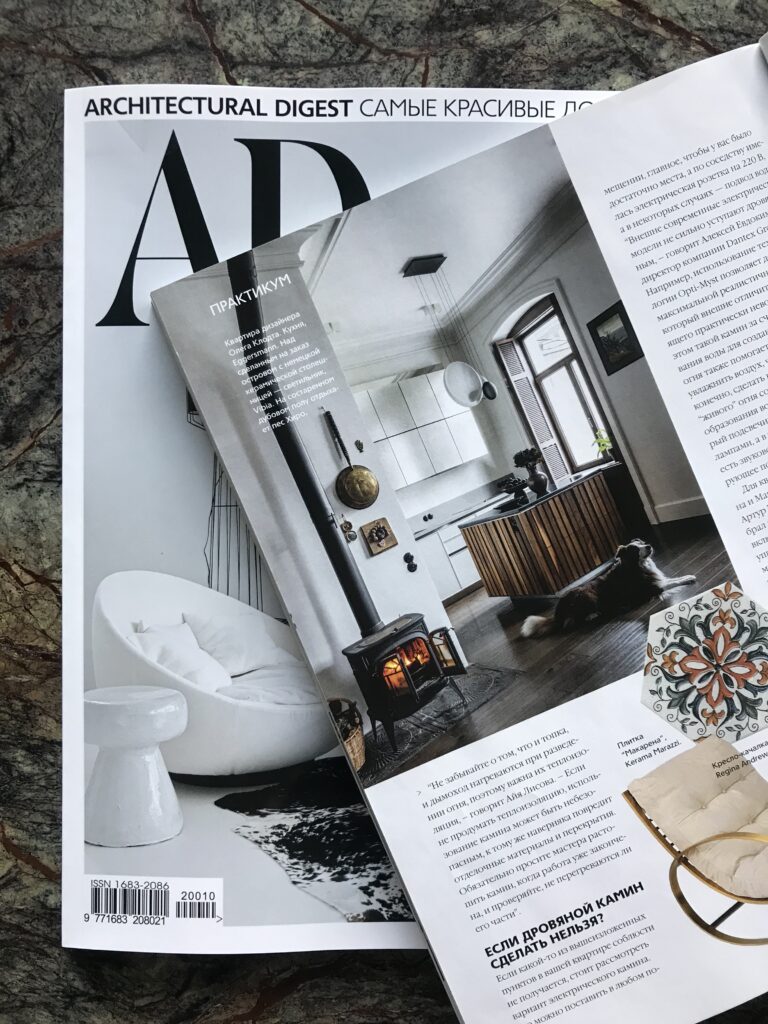 In his own apartment, the architect Oleg Klodt installed a stove.
"In the process of redecoration, we went on holiday to the Italian Alps with the children. The snowfalls were so bad it was impossible to ski. We went for a walk and found ourselves in a restaurant where they had a stove like this and immediately agreed that this was exactly what we needed".
To find more about the project, please check our portfolio.
⠀