Voting for Our Caledonia Textile Collection is Now Open!
11 Oct 2018
WHO WILL BE THE BEST?
Interior Design's Best of Year is the design industry's premier design awards program,
honouring the most significant work of the year, as well as recognising designers,
architects and manufacturers from around the globe.
Please cast your vote for our CALEDONIA, a new textile and wallpaper collection!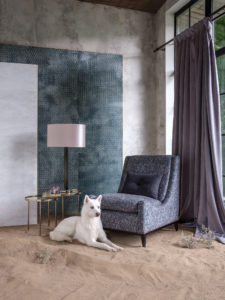 'CALEDONIA' reflects the deeply intimate sense of beauty that designers Anna Agapova
and Oleg Klodt felt on their first visit to Scotland, where the images of their new
wallpaper and fabric's collection took shape.
Being inspired by the majestic Scottish landscape, the designers created a story that
journeyed around the land of the Celts. It consists of eight "chapters" — eight unique
designs that show how the three forces of nature can be embodied by a collection of
wallpaper and decorative fabrics for the home.
ABOUT THE AWARD
The Award is initiated and organised by Interior Design magazine, which is the global,
industry-leading design magazine serving the interior design, architectural and facility
management audiences. For over 85 years, Interior Design magazine has been the
necessary design authority for every professional, on all projects, throughout the design
process.
Cast your vote now through October 20.