Cityscapes rug collection, AD RUSSIA, September issue 2021
07 Oct 2021
Highlighting our recent publication in AD RUSSIA magazine.
⠀
PARIS and St. PETERSBURG rugs are from our CITYSCAPES new rugs produced in collaboration with Manufacture de Tapis De Bourgogne.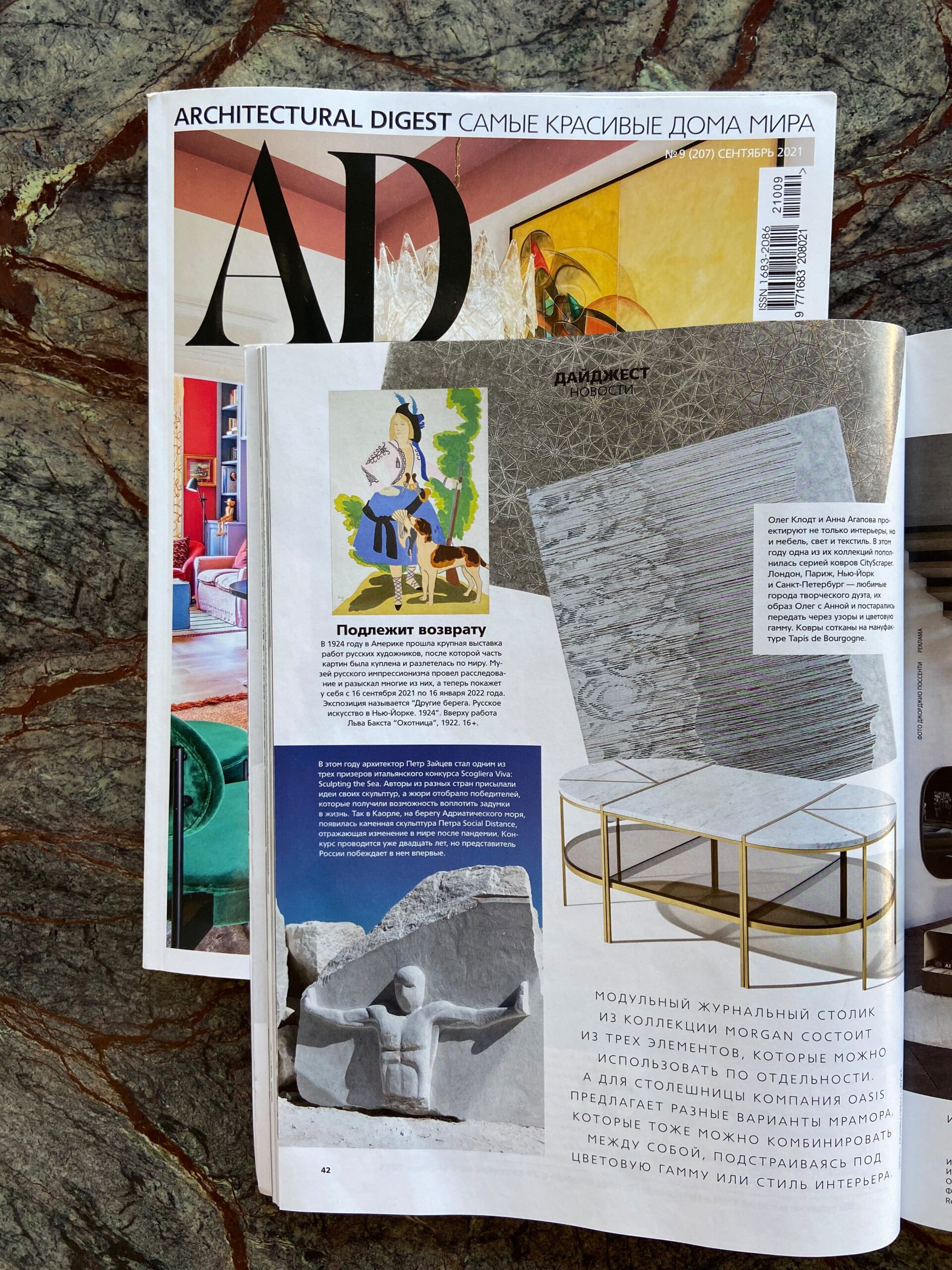 Design inspiration: The starting point for the creation of this design was stone vaults of Gothic chapels in Paris. The graphic structure of vaults as if woven from stone lace, giving a sense of lightness and elegance, inspired designers to create a dynamic drawing full of decorative details and ornate patterns.
St.PETERSBURG | SNOW MOTIFS
⠀
The northern capital of Russia is not only famous for its drawbridges, embankments and gardens but also for the beautiful railings surrounding them. The snow-covered ornamental metal railings of Mikhailovsky Garden were the inspiration for this rug pattern. Through the softness of the lines, designers conveys the peaceful feeling of the wintery park and its mesmerising tranquillity.
View the full CITYSCAPES collection