Contemporary Art Fair ARTEFACT: highlights
01 Jul 2021
With our world becoming increasingly digital, some of the most compelling objects to be found at Artefact fair are those that look obviously hand-made, from dripping glazes to uneven textiles, possessing a tactility that we cannot enjoy in the same way looking at them on a screen.
This June the artistic director of O&A London, Anna Agapova, couldn't miss the chance to visit Artefact – a contemporary craft fair launched at the Design Centre, Chelsea Harbour.
Attracting top designers, architects, collectors, art-lovers and style-seekers, this new, physical event has featured an impressive rollcall of contemporary craft and visual arts galleries from the vibrant British craft scene. We are delighted to share our celebration of inspired contemporary craft.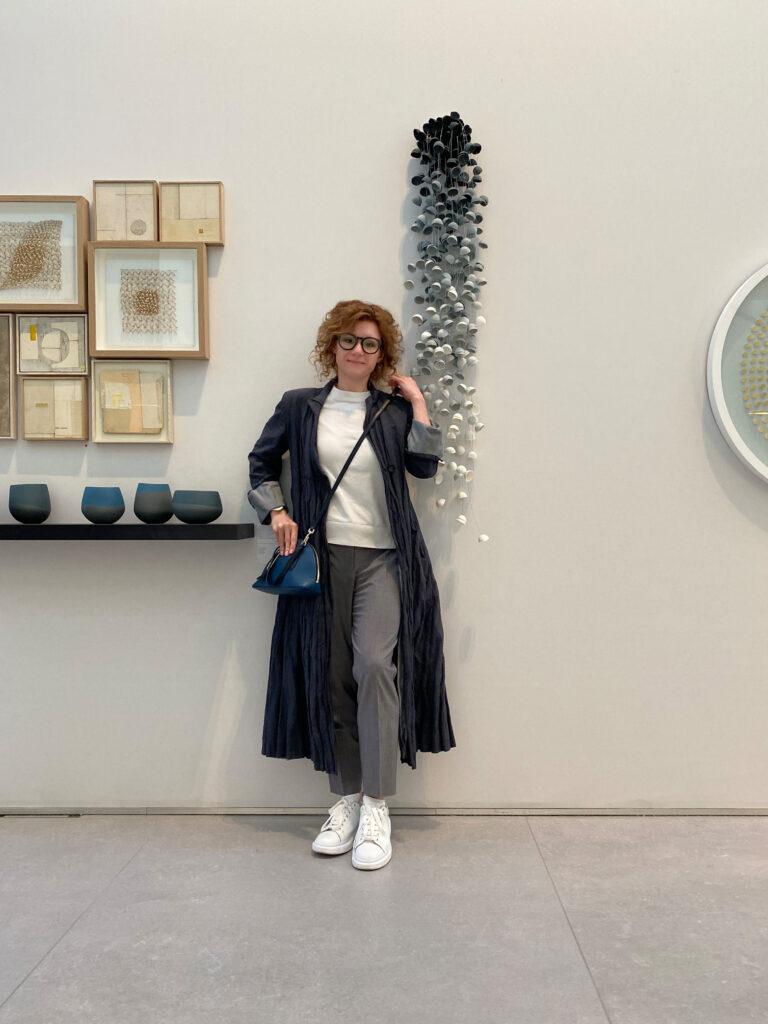 ART OF GLASS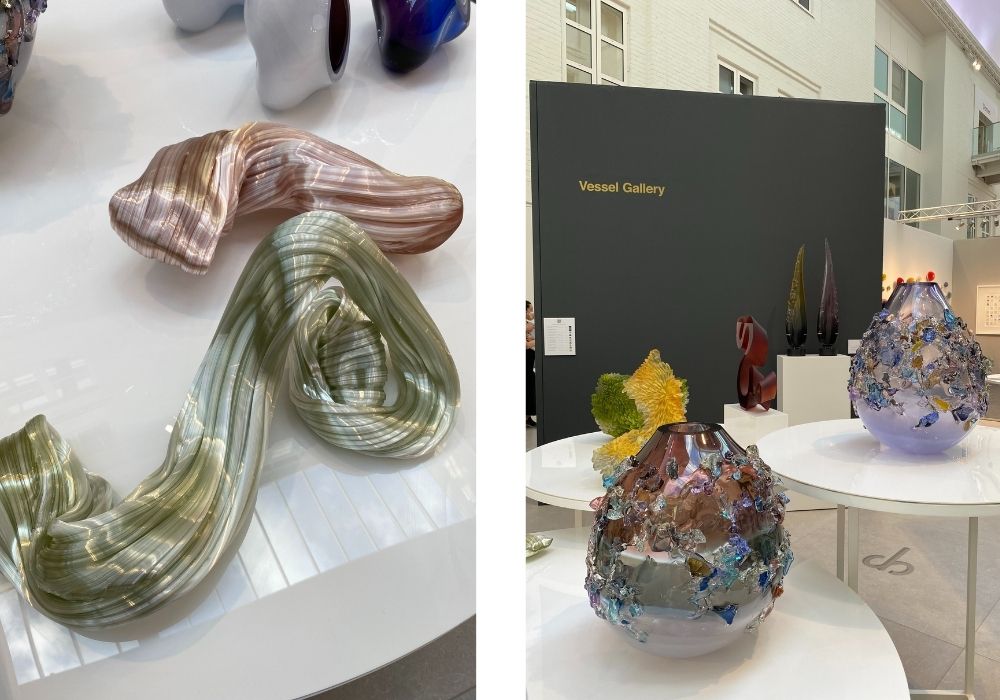 Vessel Gallery represents British and international contemporary studio artists, both emerging and established. They offer three exquisitely curated themed landscapes – Light & Shadows, Mineral Beauty and Explosive Colour – each bursting with a dazzling array of artworks created in glass, ceramics and metal.
ART OF LIGHT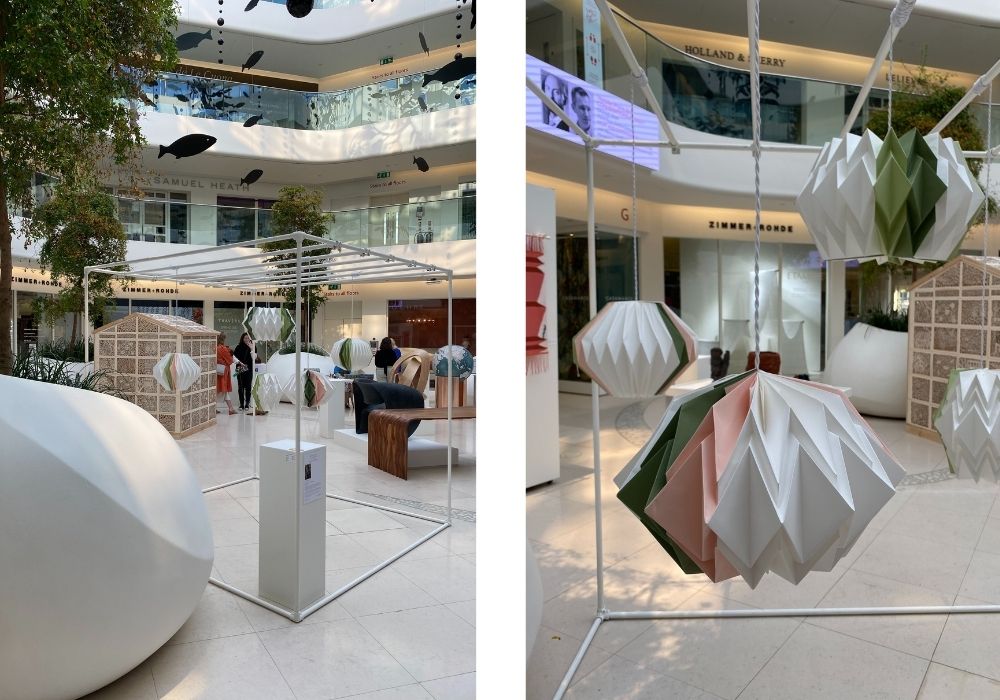 Kate Colin is a designer who works with paper to create handmade lighting, wall art and installations. Inspired by origami and geometric forms, Kate's bold and sculptural work emphasises the interplay between light and shade.

Each piece is scored, folded and assembled by hand  and when illuminated, their appearance is radically transformed: folds, creases and angles become emphasised while an intensity of colour is brilliantly revealed.
PURE NATURE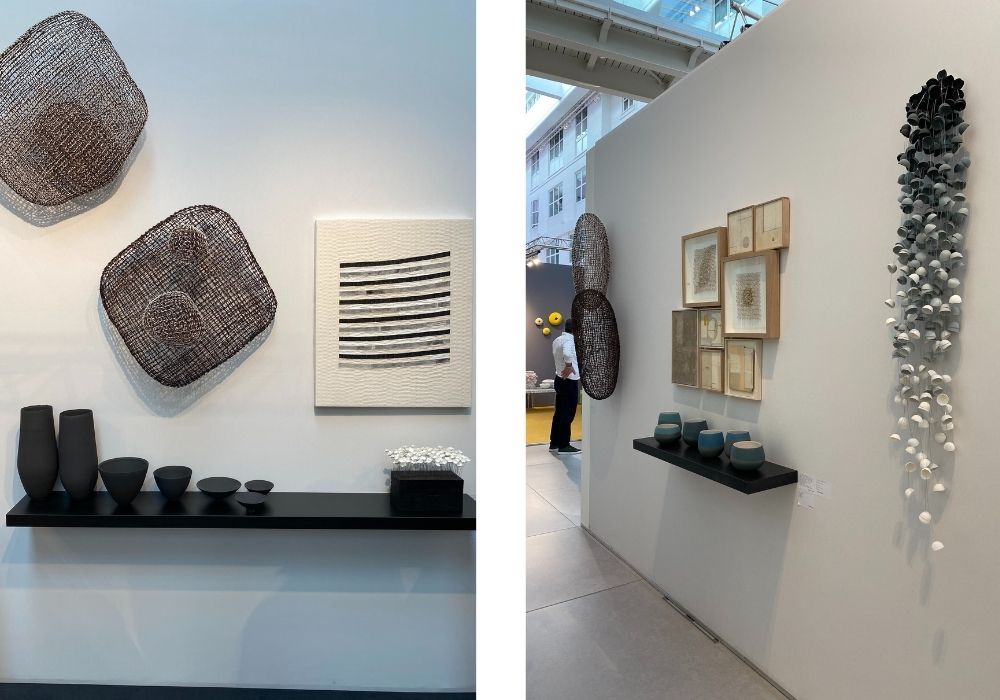 Jaggedart Gallery is renowned for its unique and very defined style, showcasing beautiful, intricate and sophisticated works of art. The gallery focuses on three-dimensional works made from ceramic, grasses, wood, paper, books, maps or textiles, all used in innovative ways.
The Installation "Wildflowers" by Valeria Nascimento ismade from hundreds of hand-formed ceramic shapes which are subsequently combined into a wall-spanning artwork.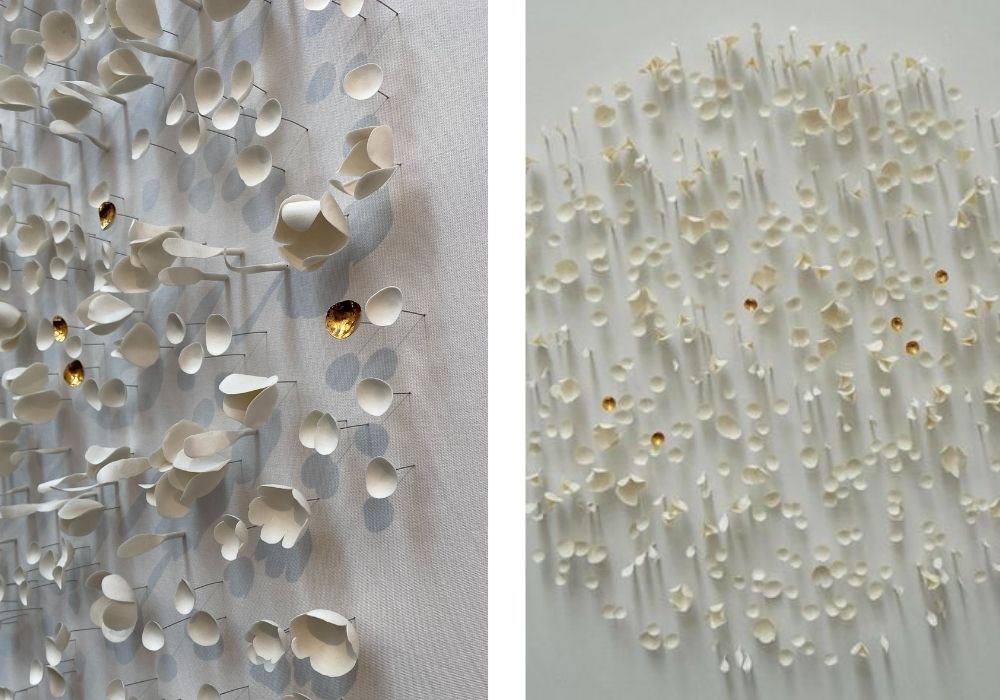 Modern materials are also on show, such as Klari Reis' colourful installations, at Cynthia Corbett Gallery, which are made from epoxy polymer resin. Each piece is pigmented with powders, oils, acrylics and industrial dyes, built up through many layers of the ultra-glossy plastic.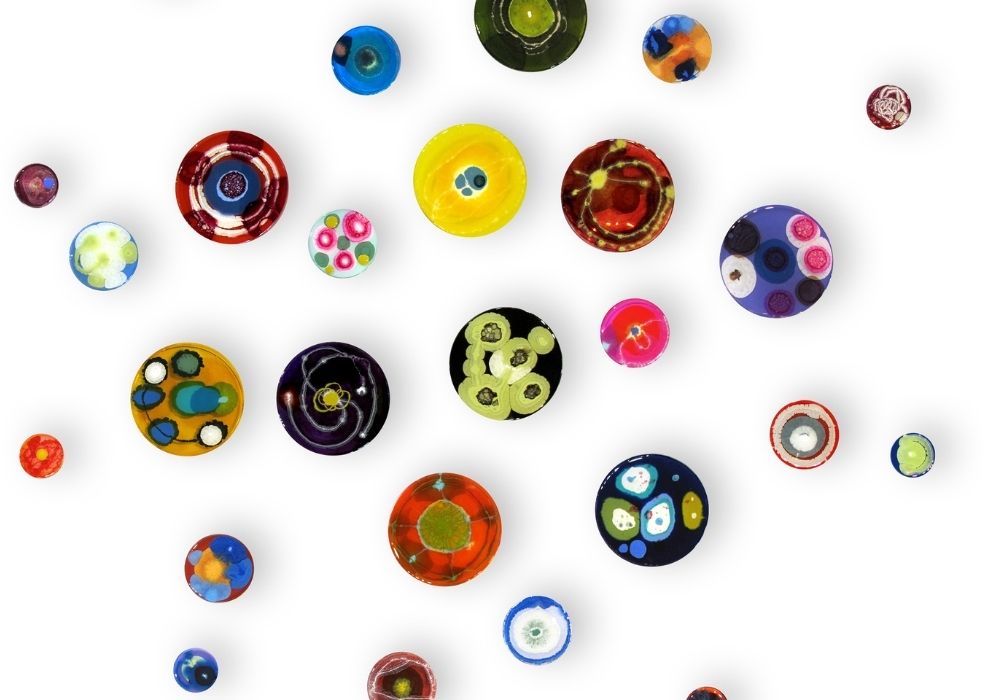 Works by LOEWE Foundation Craft Prize finalists, including the curvaceous, wave-like ceramic forms of Takayuki Sakiyama, evoke the power of the sea. The world's oceans also provide inspiration for Helen O'Shea, an artist who turns plastic washed up on beaches into ethereal, sea creature-like forms covered in delicate scales.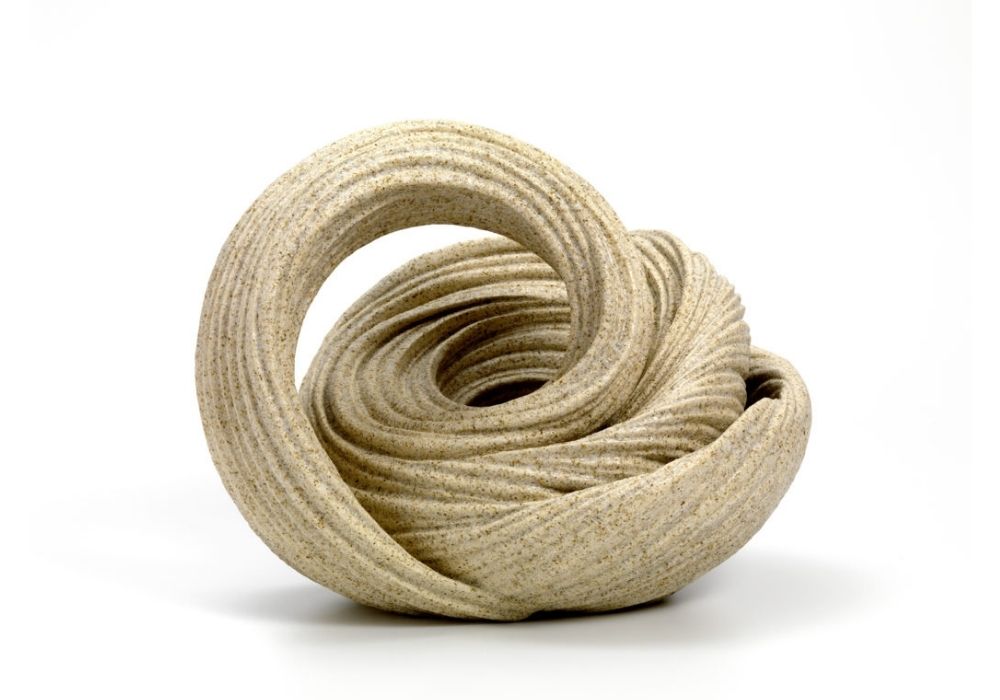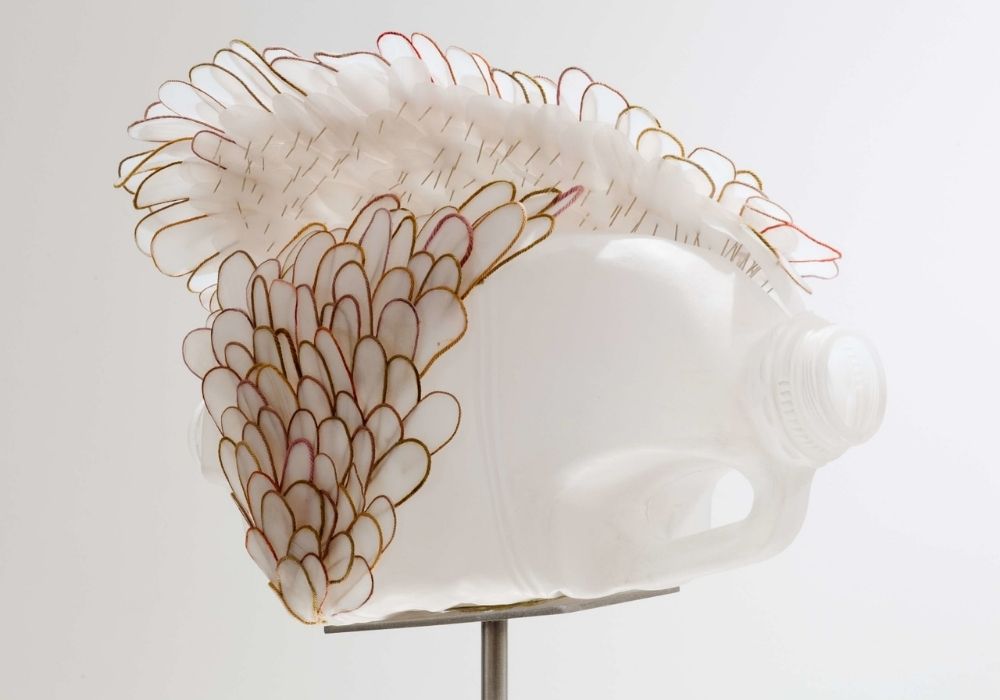 EAST & WEST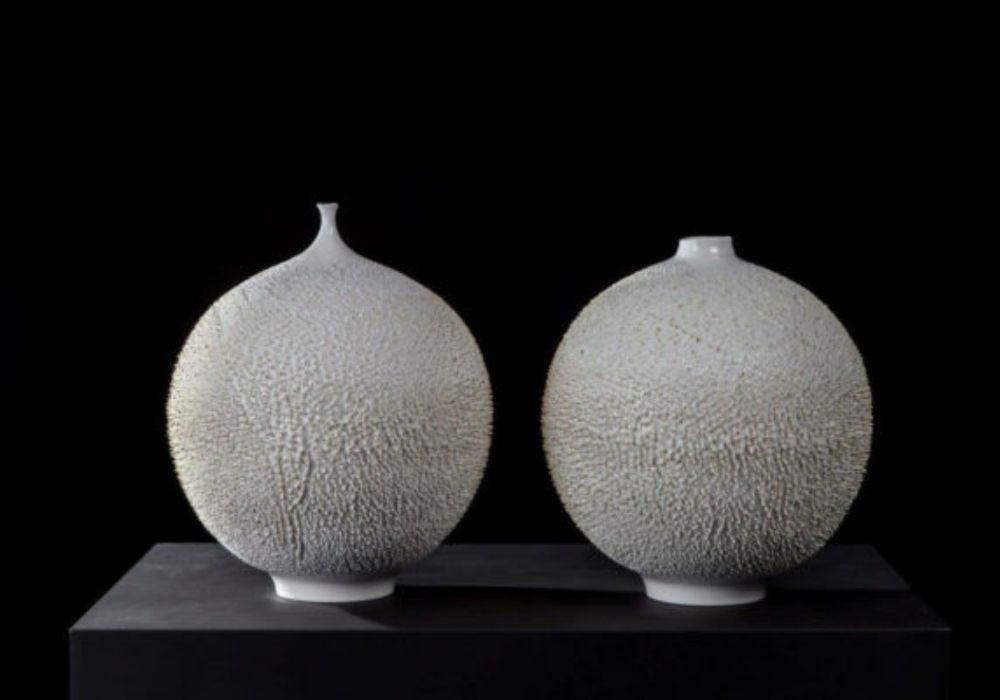 Lloyd Choi Gallery is showing a selection of pieces from the recent exhibition Material Dialogue, showcasing South Korean contemporary craft. Yun Ju Cheol, whose tactile ceramics are made with his own technique of his own – he uses a traditional rice straw brush to create natural and irregular marks before adding gold to the peaks of each spike.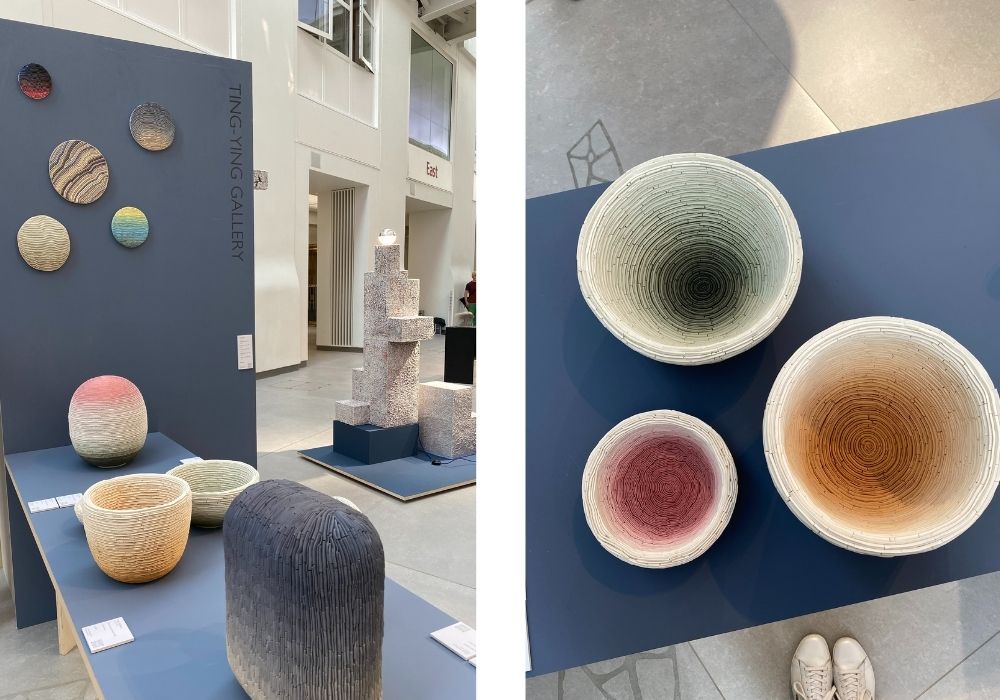 Ting-Ying Gallery brings a dynamic and highly influential mission to the world of contemporary craft by stimulating ongoing dialogues between East and West, tradition and innovation, function and aesthetics. The gallery has presented twelve UK and international artists under the theme "Pliable" with a dazzling array of artworks created in ceramics, glass and textile, the majority of which are newly created for the fair.
CONTEMPORARY APPLIED ARTS
Founded in 1948, CAA is a membership body for craftspeople and an advocate for the applied arts. A registered charity, it aims to demonstrate how the applied arts are vital to our culture, and how engagement with them has the power to improve the quality of life.
CAA's members are some of the finest British makers, working in ceramics, furniture, glass, jewellery, metal, paper, textiles and wood. Highlights for Artefact include a rare porcelain bowl by Emmanuel Cooper; new ceramic work by Gabrielle Koch; and delicate molten colour biomorphic vessels by Michèle Oberdieck.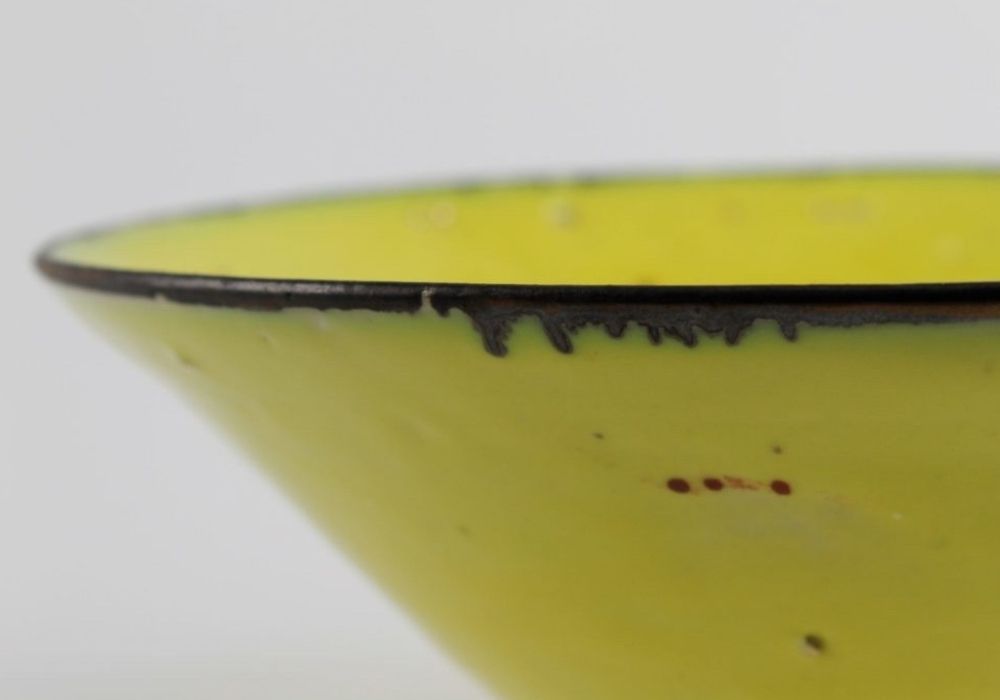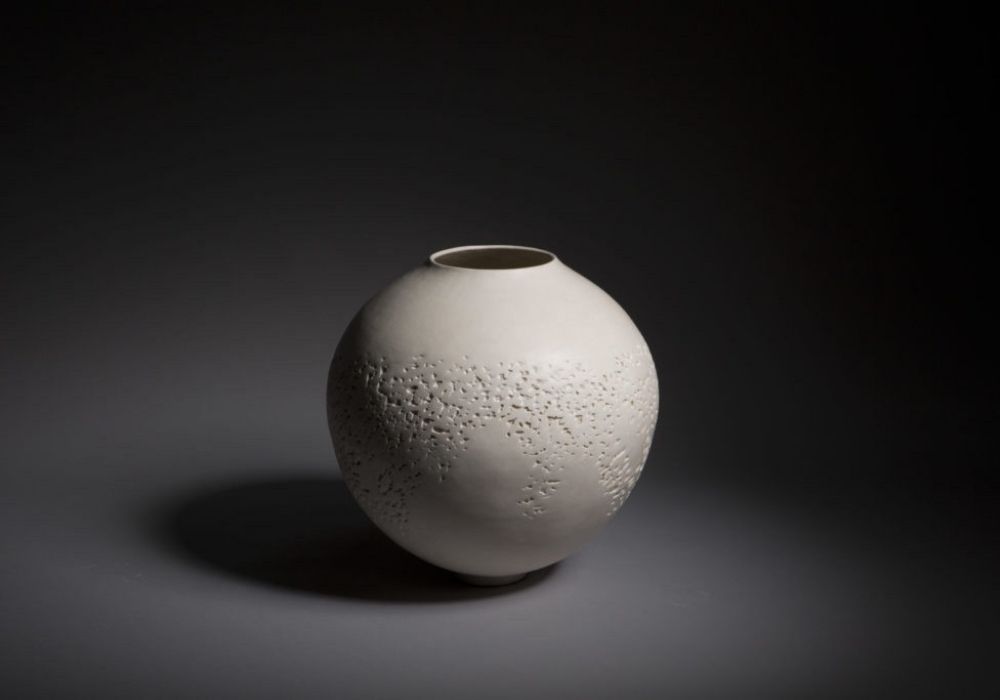 Inspired by natural forms and organic structures, Michèle Oberdieck explores balance and asymmetry through shape, surface and colour. Michele uses sculptural forms as a gesture, or an expressive mark, often combining a few pieces together, creating a narrative.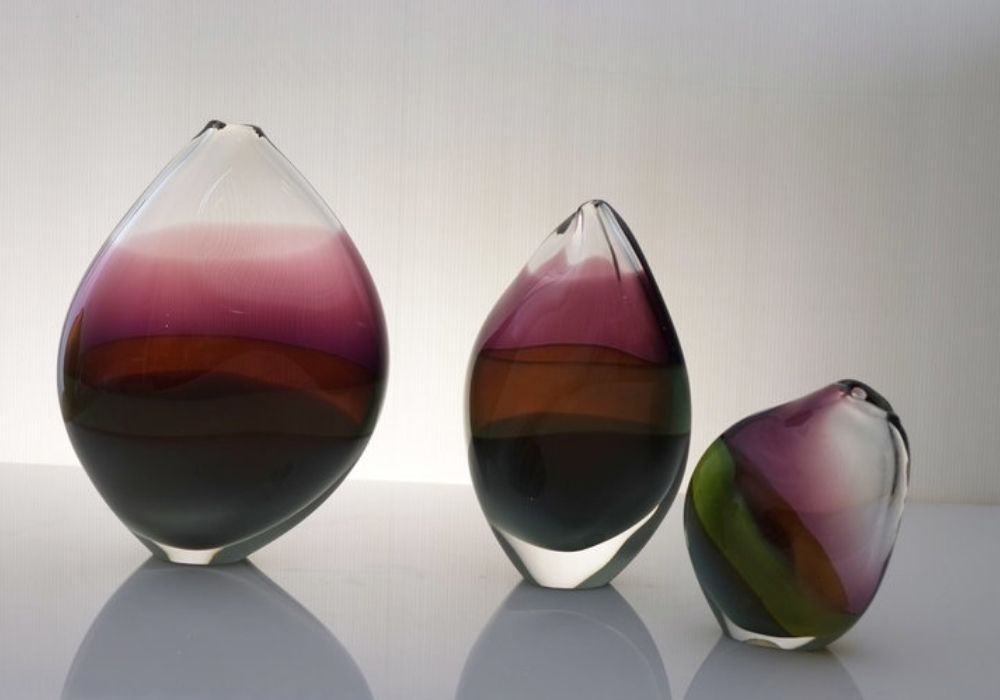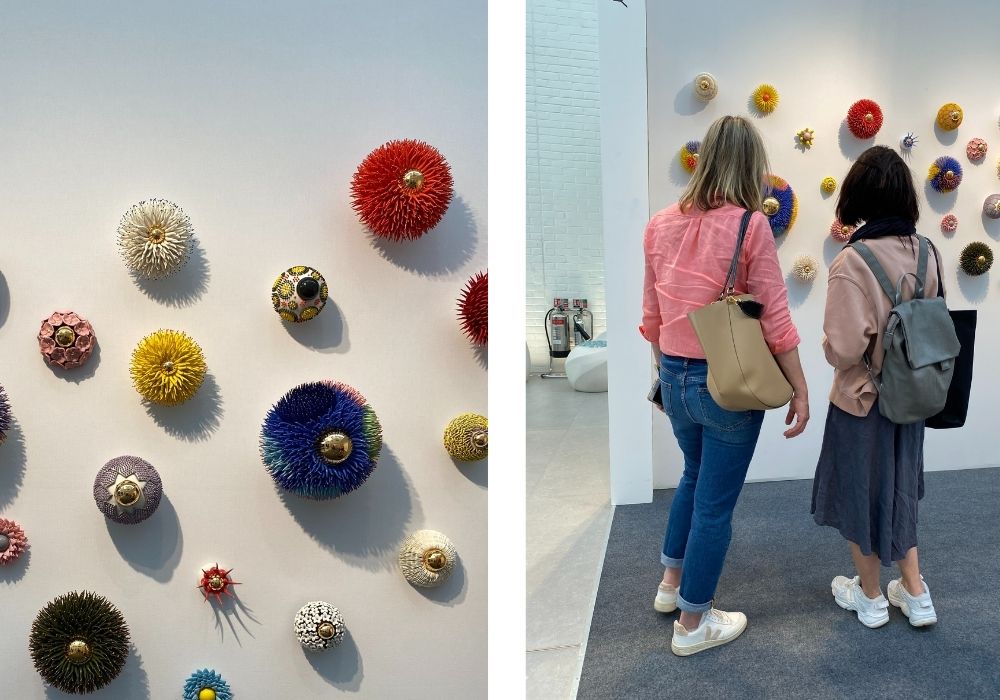 Artefact is both a marketplace and a celebration of contemporary craft, encouraging visitors to experience the tactility and joy that handmade objects can bring to their lives.