Covery Story, Salon Magazine, November issue 2022
21 Oct 2022
O&A London project –  Luxury Modern Family Apartment is featured on a cover by Salon Magazine, November issue, 2022.
Photographer: Sergey Ananiev
Styled by Natalia Varnikova
The team at O&A London Design Studio has known these clients for years and this project represents the second time we were commissioned to create interior spaces for them. The husband and wife team, both lawyers by profession and possessing an incredible sense of humour, are parents to very lively children who love bright colours and unexpected solutions. The parents were very engaged and wanted to take an active part in the project from start to finish. Active engagement is a distinguishing feature of this family and it shows their attitude to creating the interior of their home.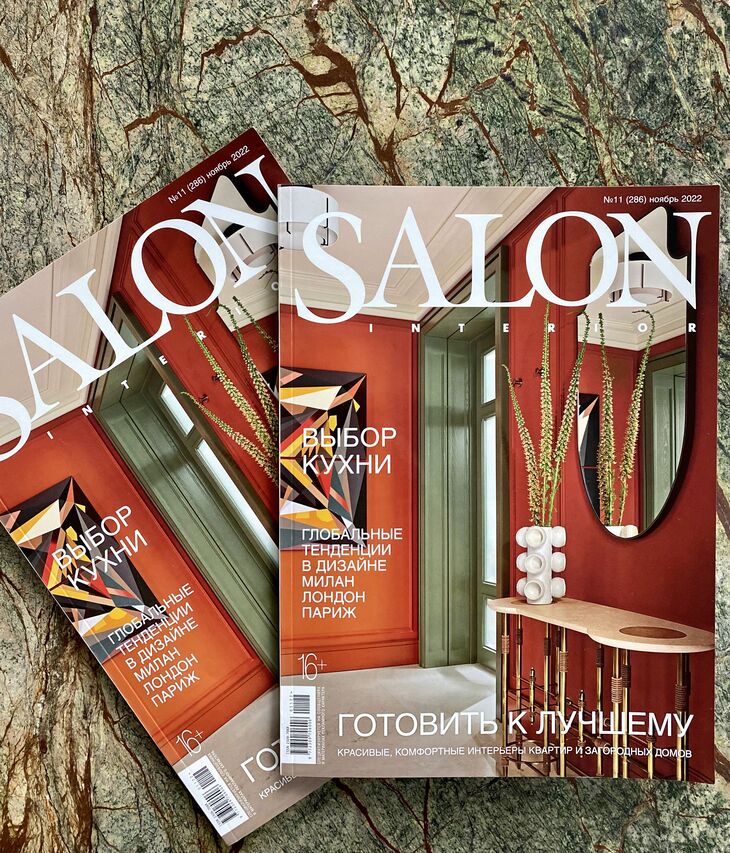 Press enquiries: alla@oa-london.com