DECOREX INTERNATIONAL: Caledonia collection presentation
09 Oct 2019
We were delighted to showcase our handcrafted luxury rug designs at Decorex International, Olympia London from 6th to 9th of October.
For those who missed the launch of the collaborative collection CALEDONIA at Focus Festival, this was an excellent opportunity to discover the OCEAN rug at the show.
'Ocean' Design has a pattern reminiscent of the trails left by receding waves on the wet sand. It is unpredictable, like water, taking multiple shapes and forms before returning to the bosom of the sea.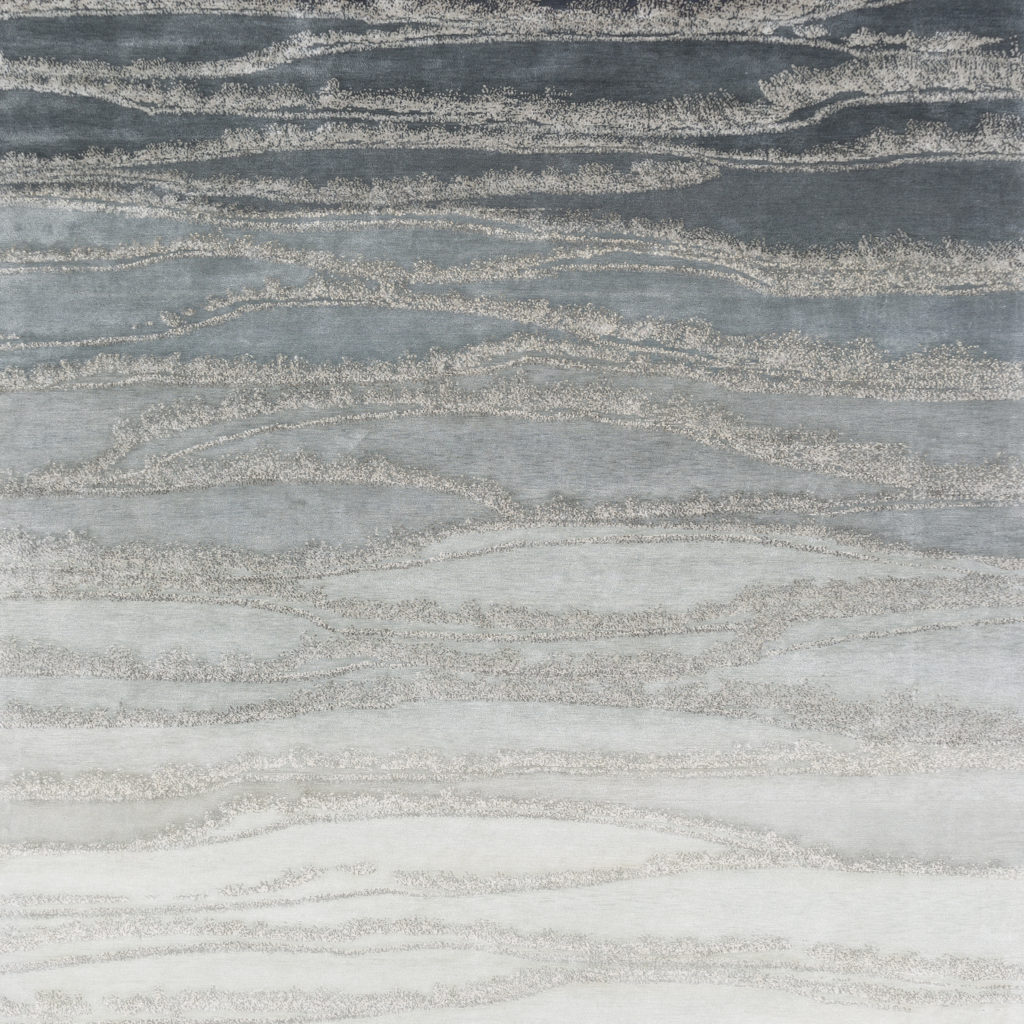 'Caledonia' is a luxurious collection of wool and silk rugs created in partnership with and Riviere Rugs that is inspired by the majestic Scottish landscape.
Sophisticated nature-inspired design and traditional artisanal techniques put together result in a true masterpiece. Every rug is fully handcrafted in Nepal.
Decorex is a four-day interior design show for professionals, celebrating the people taking interior design to the next level.
Thanks to all who visited us, we hope you enjoyed this fantastic design show!