Design has a female touch
04 Mar 2022
A woman is a symbol of peace and love. She gives life and keeps the home. A woman is the most perfect design creation. She adorns, creates and makes a statement. Only women are able to feel so subtly, perceive so emotionally, create beauty so intuitively and find their own path. The world of art, design and architecture would be completely different without women.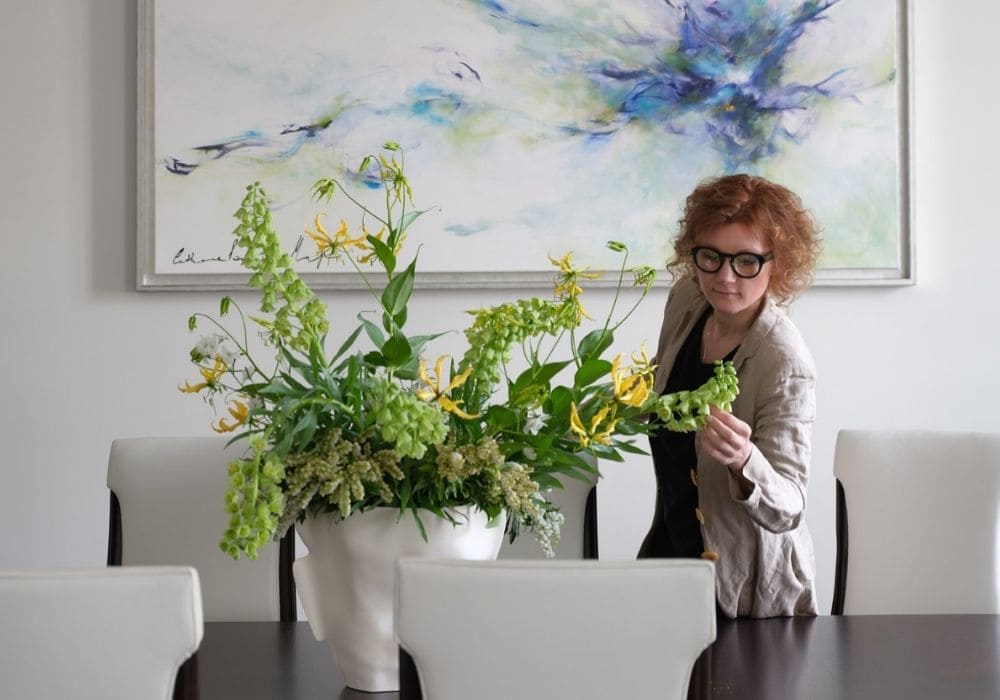 In anticipation of the the 8th of March, a celebration of women and spring, Anna Agapova, creative director of O&A London tells about those who truly inspire her and encourage her to move forward.
MARGARETE SCHUTTE-LIHOTZKY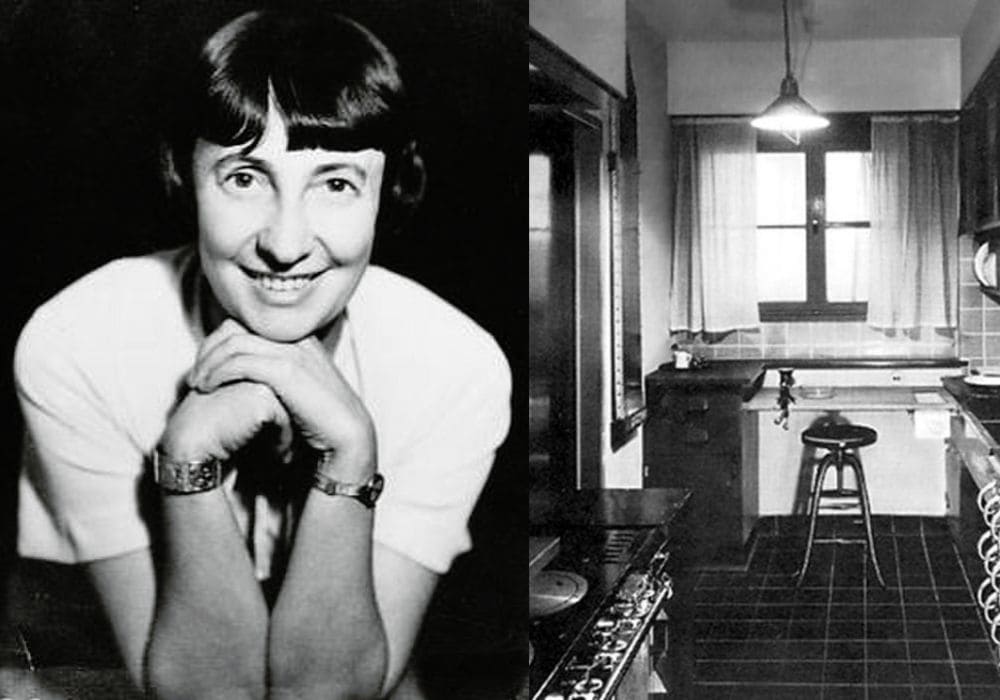 First Austrian female architect, anti-fascist movement activist, who spent her life defending her views. She became the first woman in Austria to receive an degree in Architecture and recognition as an architect. At that time many thought that a woman's place was in the kitchen, and Margarete did not even think about learning to cook. Today we cannot imagine a kitchen without built in cupboard and appliances. We are used to the fact that the place where we prepare our food is well designed, convenient and ergonomic. And all this came about almost 90 years ago thanks to Margarete Schutte-Lihotzky. Now we know for sure that a woman can do anything!
EILEEN GRAY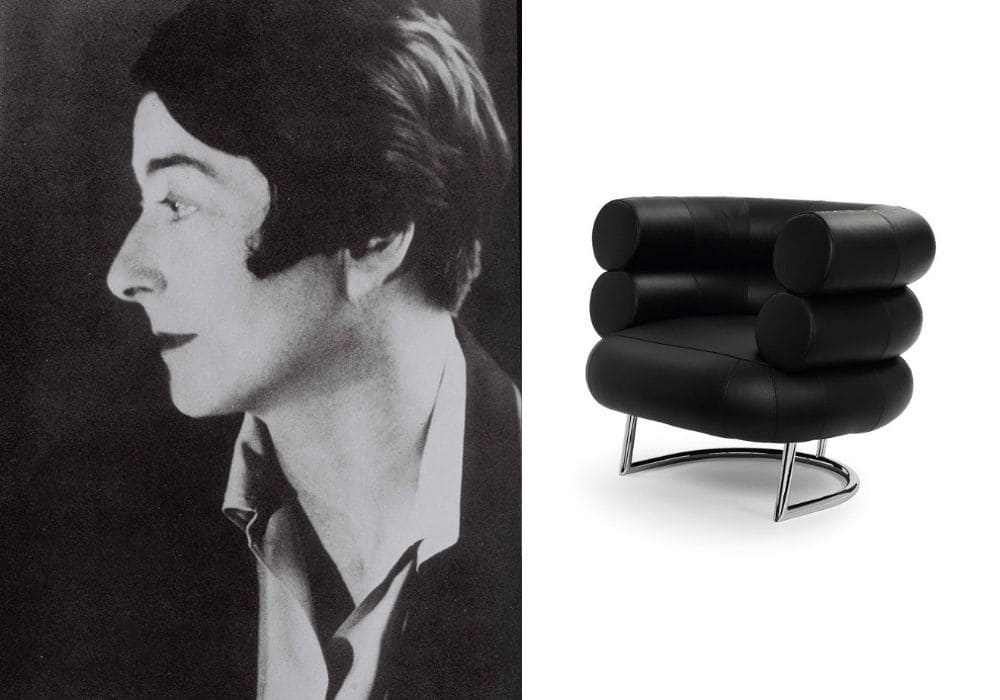 Eileen Gray became a legend of industrial design. Everyone is familiar with her furniture, even those who are not into design and have never even heard her name. The bold ideas of this female architect were frowned upon by male colleagues who looked down on the creations of this self-taught individual. She was educated in art  in the days when design was not yet taught and women could not study architecture. Now her furniture sells for a lot of money at various art auctions and is on display in the best design museums. The iconic Bibendum chair is the most recognisable in the world. It was designed for Madame Mathieu-Levy's salon  in Paris and according to Eileen the design was influenced by the then famous "Bibendum" Michelin man made of inflated tires.
The Eileen Gray exhibition, Photography is by Bruce White
LOUISE FRYDMAN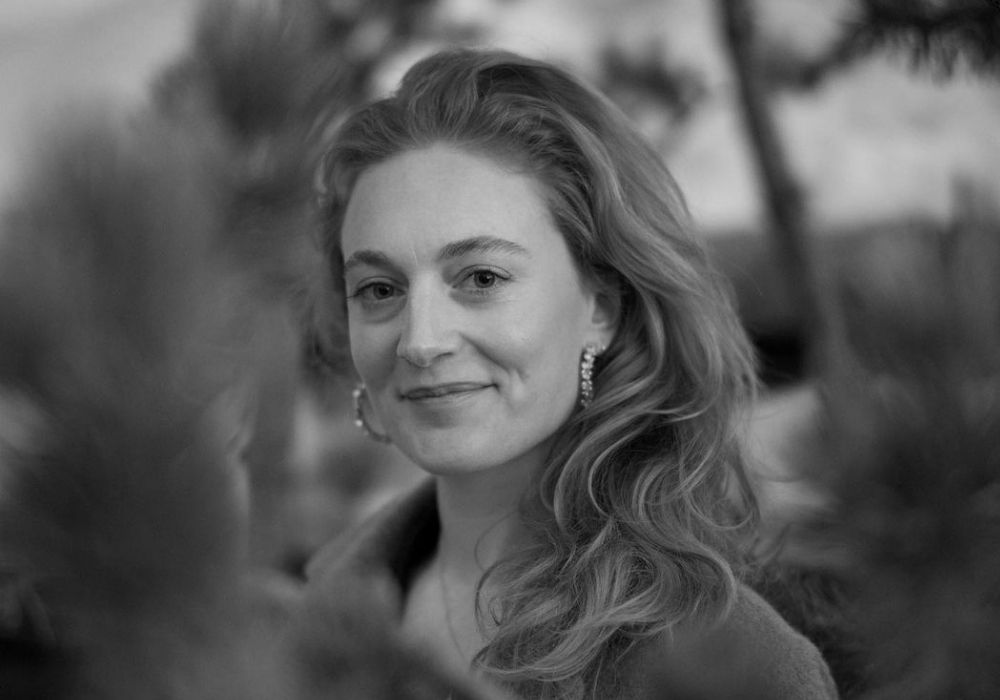 The works of Louise Frydman are the study of natural shapes; flower petals, wood, wind and the emotions that those convey. She creates live forms and airy installations from ceramics which illustrate the balance between lightness and strength expressed through live and airy forms.
"Roche des Mers" ceramic sculpture @louise.frydman, project "Modern Constructivism" by O&A London
CARLA CASCALES ALIMBAU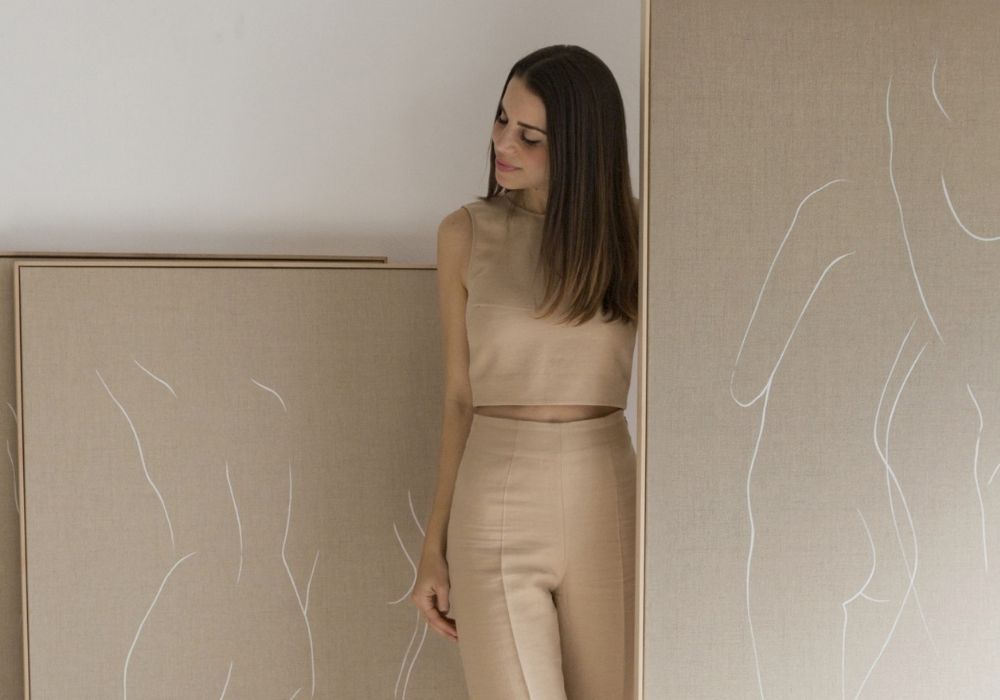 Carla Cascales Alimbau is an artist whose work is based on seeking beauty in the imperfect. Carla practices ecologically rational art turning organic materials into minimalistic sculptures and paintings praising the beauty of nature's imperfections. Her works are influenced by the Japanese art of kintsugi where cracks and defects in ceramic pieces are repaired using lacquer dusted or mixed in with powdered gold, silver or platinum.
Sculptures by @carla_cascales_alimbau
CELIA SMITH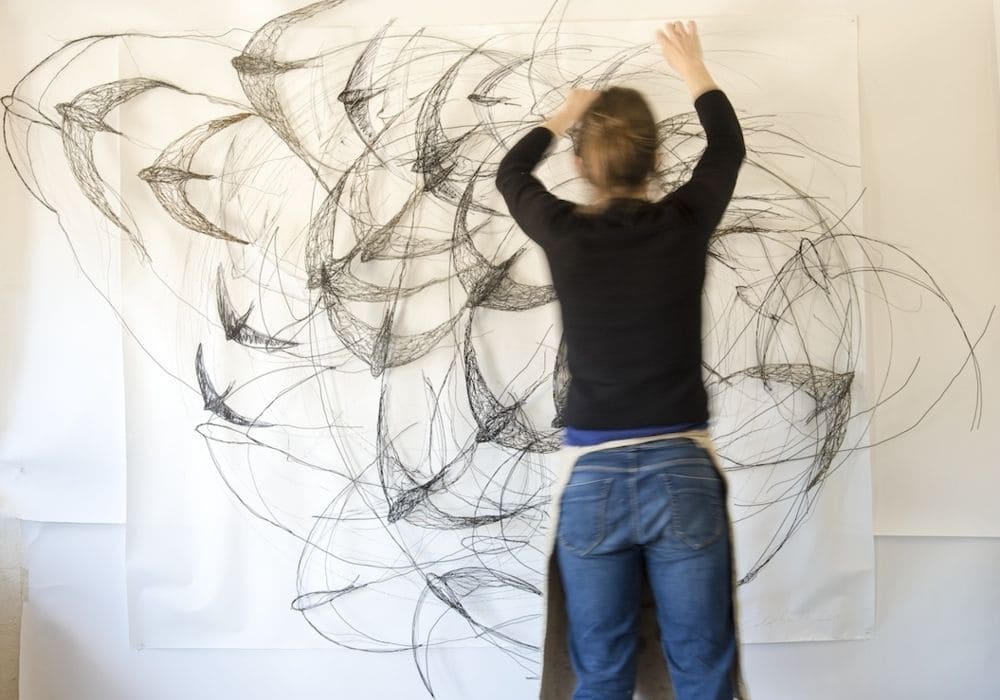 The artist creates works of art dedicated to birds. Celia collects pieces of wood and scrap metal where she paints and uses them in her creations. She thinks that wire possesses spontaneity that gives her sculptures the feeling of life and energy. Celia mainly collects her working material from dumps and every visit to one brings new colours and textures which help inspire her next creation.
Holiday Home in Devon by O&A London, artwork by @celiasmith_wireartist
SAMANTHA DONALDSON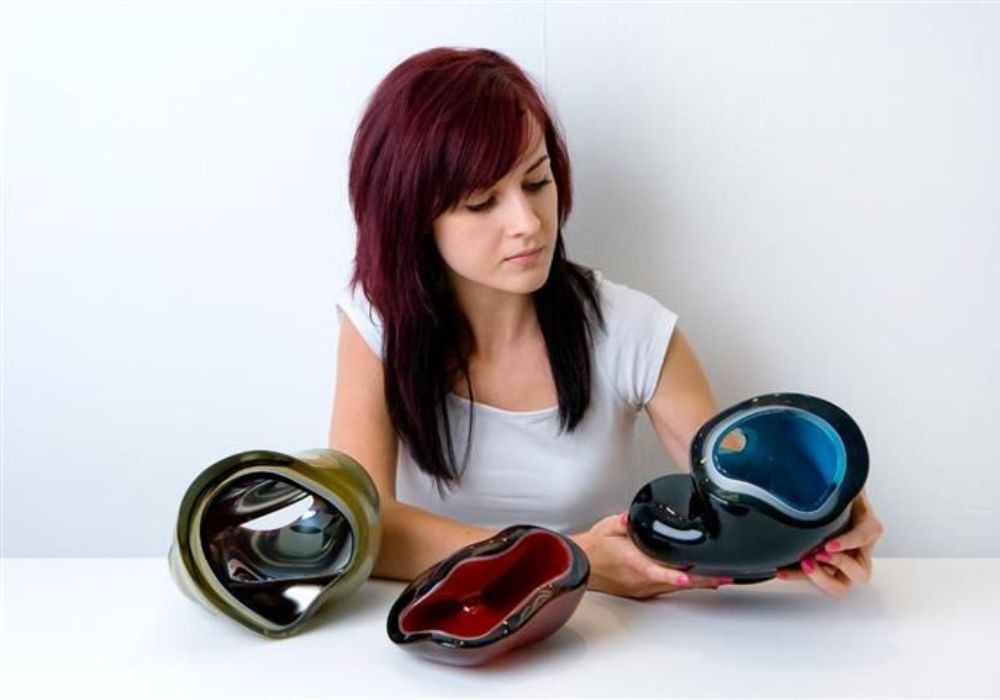 Samantha Donaldson is a glass artist who creates amazing sculptures from blown glass. Donaldson creates truly enchanting pieces inviting one to look into the internal movement of her creations.
Inspired by the internal structures of naturally occurring geodes, that Donaldson created a series of works influenced by the exploration of the 'vug', which is the internal space within a geode. A continuous theme to her work, the aim being to draw the viewer into the internal movement of each unique piece.
Holiday Home in Devon by O&A London, 'Ice Vug in Turquoise II' sculpture by @samantha_donaldson_glass
REBECCA STERN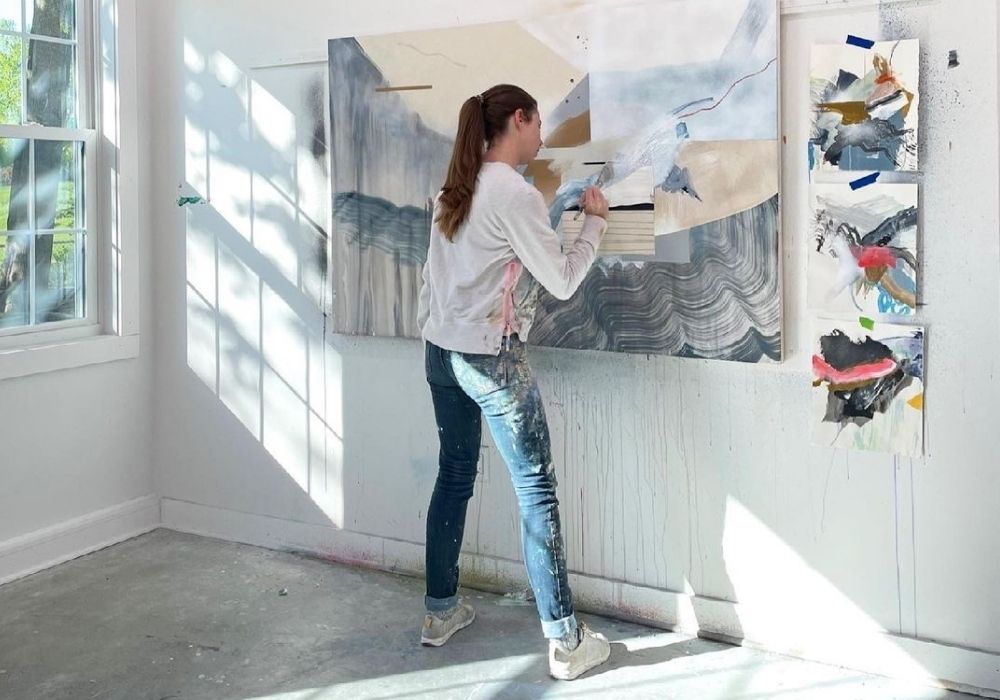 Rebecca graduated from the arts college of Lesley University. Her work was exhibited as part of private collections and in some galleries. Rebecca uses acrylic paint, collages and other materials to create her abstract pieces. She considers each piece to be a mental landscape exploring the universe of the human mind. Rebecca's every piece is a reflection of human emotions and intellect.
Knightsbridge Private Park Apartment by O&A London, artwork by @rebeccasternart
DOMITILLA BIONDI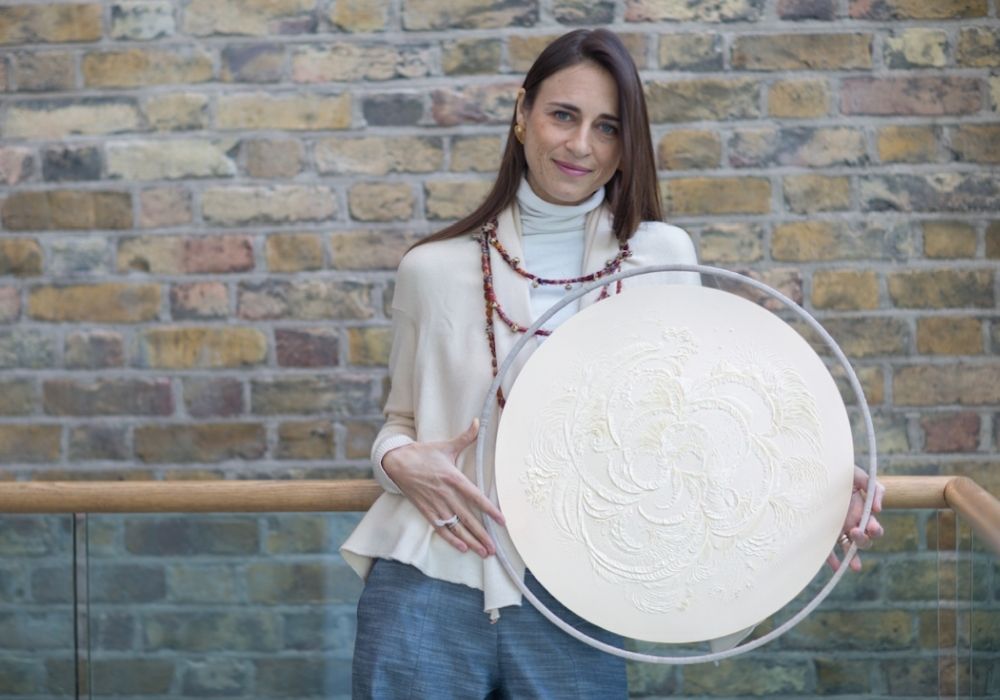 Domitilla Biondi creates masterpieces using paper cutting techniques. Each creation is unique and Domitilla is certain that it is so beautiful because paper cutting is just another way to achieve harmony.
Harmonic PAPER carved bas-reliefs to bring Poetry of Beauty into people's heart by @domitillabiondi_paperpoetry
AYALA SERFATY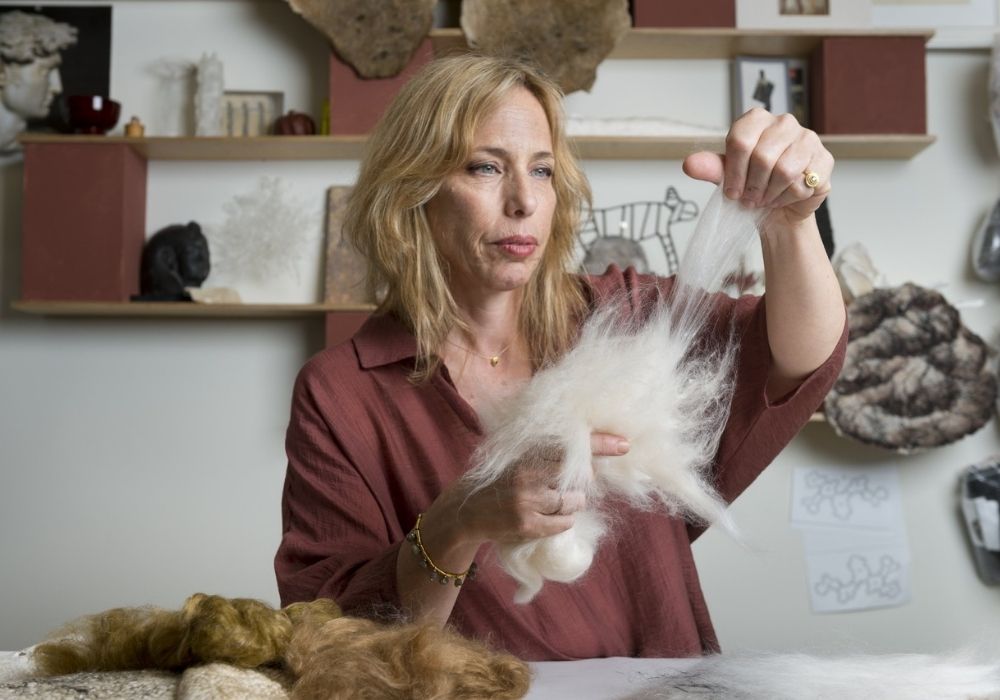 Ayala Serfaty paved her way in the world of modern design by creating conceptual lights and furniture. In her work she blurs the line between natural and abstract. Ayala became famous for her sculptural hand made SOMA lights named after the Greek word describing the human body. In her recent series, Rapa Serfaty, she created furniture using handmade felt, created from fibres she collected from all over the world. Rapa is not a departure but unification with textile and the materiality that entered her creativity from the very beginning.
Discover fascinating collections by  @ayala_serfaty
SIMONE PHEULPIN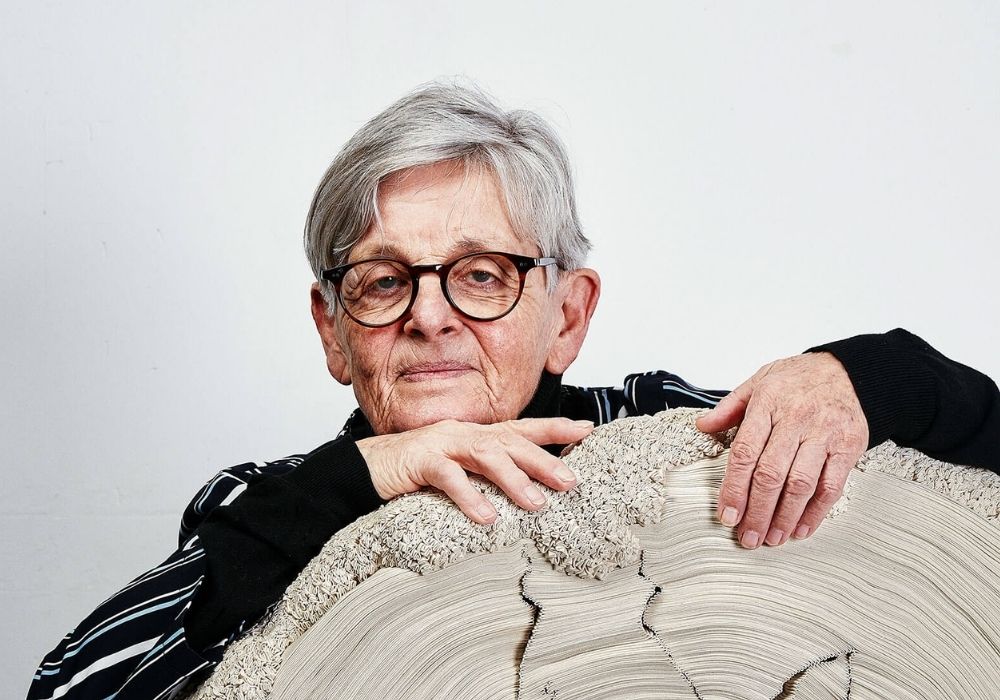 Simone Pheulpin is a French textiles sculptor. Her work embodies the fluidity of the fabric as well as the firmness of raw material. Those stripes of fabric and thousands of pins is the true language of shapes, a supernatural world where amazing cliffs and the ocean floor take shape.
"EN IMAGES' Exhibition, Paris 2017, artworks by @simonepheulpin
OYUNA TSERENDORJ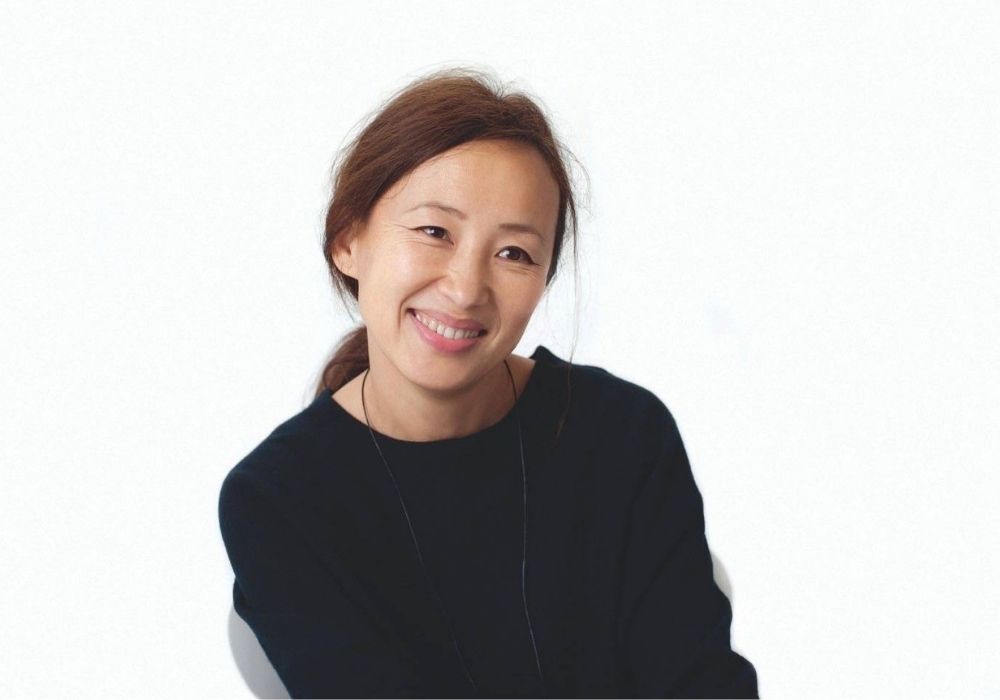 Oyuna Tserendorj – is a designer with Mongolian roots who creates clothes and household items from the most luxurious natural material in the world which is Mongolian cashmere. The designs are created with respect for the earth and the nomads, the keepers of the earth from which our cashmere is derived. The cashmere is manufactured using environmentally friendly techniques which in turn provide livelihood for the pastoralists communities and protects the fragile environment in which they live. Preservation of Mongolia and nomad culture is the most important thing for Oyuna.
"Wine House" apartment by O&A London, textile by @oyunalondon
SUSILA BAILEY-BOND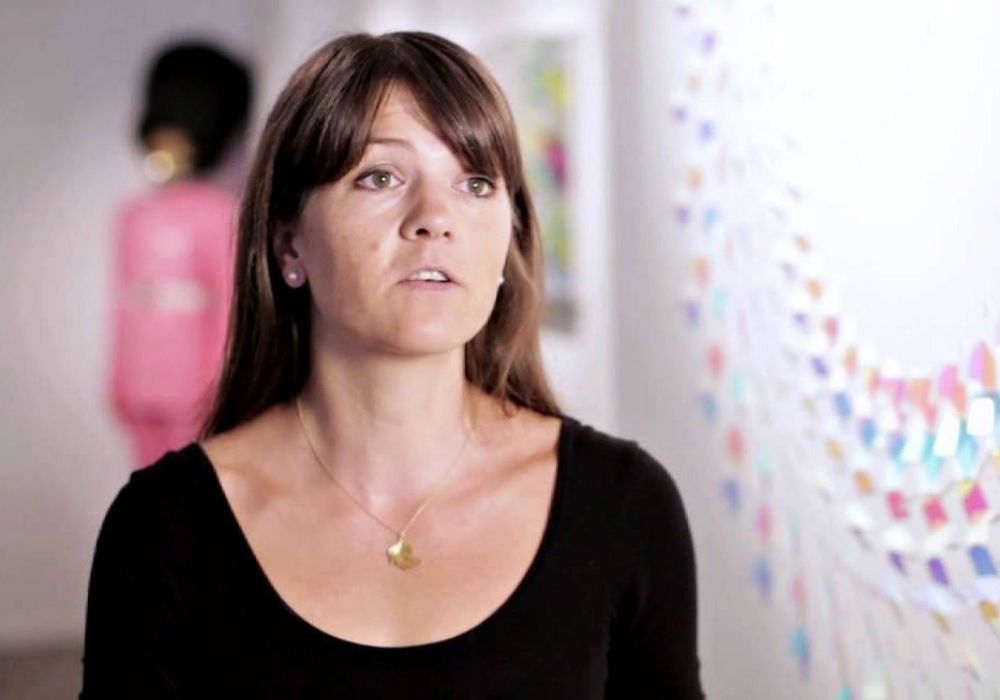 Susila Bailey-Bond's work emerges between design, sculptural collage, and mixed media canvasses of bold, graphic art which is obscured by the insertion of thousands of tiny clear tubes. In Bailey-Bond's paper and aluminium cut works we are presented with a celebration of colour and pattern. Other motifs are borrowed from nature and icons such as flowers, leaves, and dragonflies. Through her unique process of making, Bailey-Bond employs both technology and handcrafting to create elaborately detailed artwork that is unapologetically joyful. When viewing these artworks from other angles a delicate subtlety and softness is apparent, tempting and encouraging us to look closer and drawing us in, toward the piece.
Knightsbridge Private Park Apartment by O&A London, artworks by @susila_papercutart
SOPHIE COOK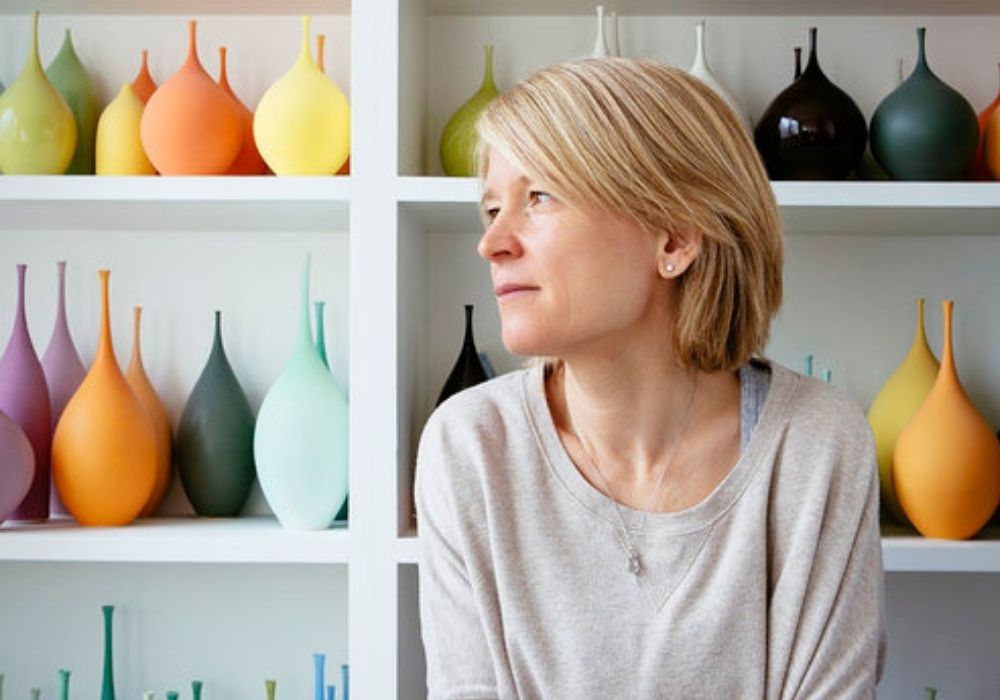 Sophie Cook creates legendary porcelain vessels. Her every piece is a true collector's dream. Various vials, capsules and vases look great on their own, but the more of them are combined together, the better they look.
Artworks by @sophie_cook_porcelain
TINA VLASSOPULOS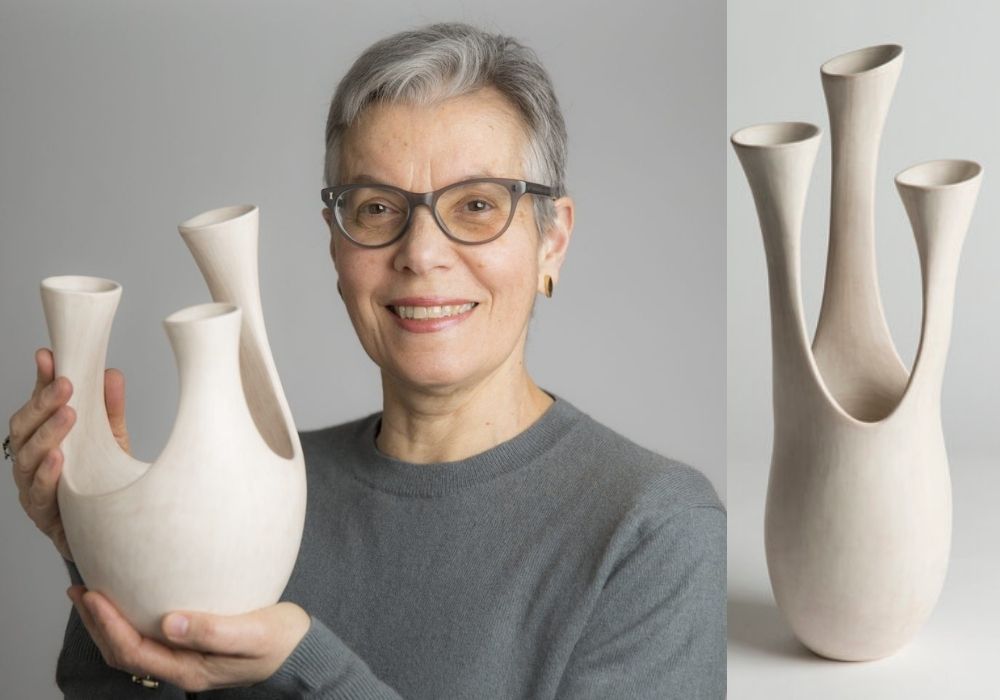 Tina Vlassopulos gives the impression of movement and balance in every piece. Her ceramic works are the incarnation of  concept, aesthetics and achieving the perfect ceramic form while exploring new shapes and ideas.
Ceramics by @tinavlasso
OLIVIA WALKER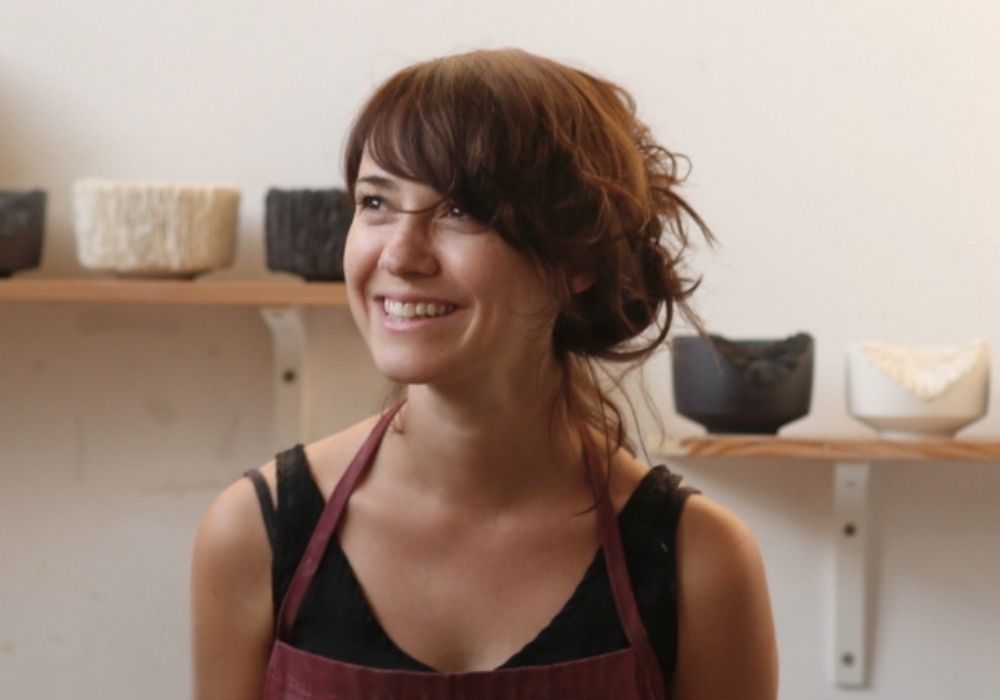 Olivia Walker mainly works with porcelain while exploring the material properties of clay, such as contrast between rough and smooth lines, straight and imperfect shapes and broken internal and external space. Walker is inspired by nature – fungi, corals and bacteria, and all her pieces are her own interpretations allowing the viewer to add their own ideas and emotions.
Discover @oliviawalker_ceramics
KATRIEN DOMS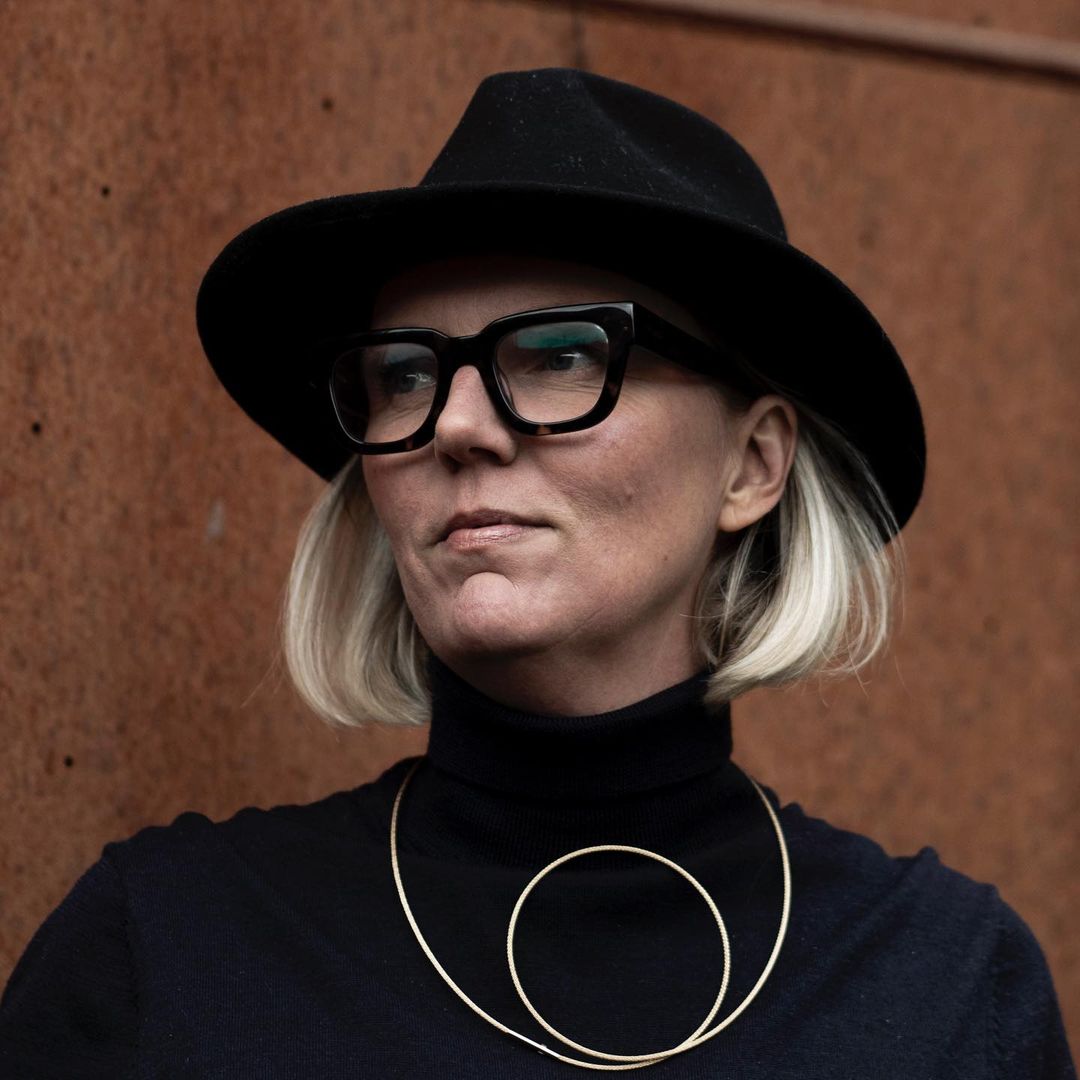 Katrien Doms is a Belgian artist who uses fire as a source of creativity. In contrast tot he general image of "burned wood" Katrien succeeds in creating soft, poetic slopes with the dept hand intensity of the element of fire. Every piece is completely handmade without any electrical device and hollowed out with fire and extreme heat.
@katriendoms_studio Artist using fire and nature as a medium @katriendoms_studio
ELEANOR LAKELIN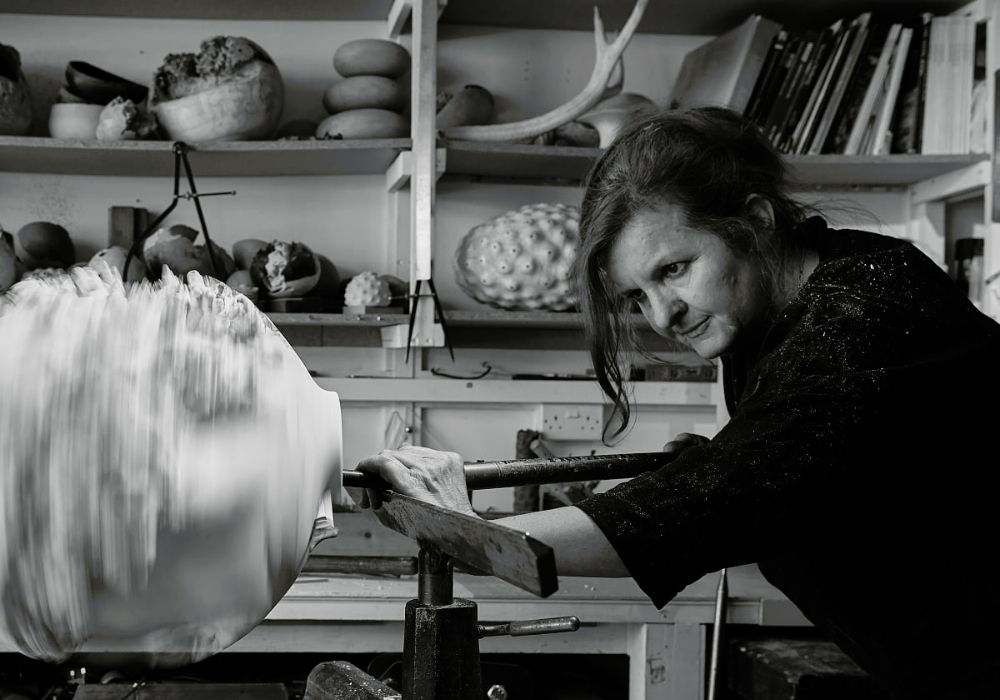 Eleanor Lakelin is a wood sculptor working exclusively with trees grown in Britain and cut down due to rotting. Her deep knowledge and passion for natural qualities of wood need her to create shapes that make us look at the complexity of nature from a different viewpoint. Her work is based on the Lytham of growth, destructive force of the elements and the passing of time. The material turns into objects that remind us of our emotional connection with the trees and the earth.
@eleanorlakelin Sculptor in Wood
CHARLOTTE BILTGEN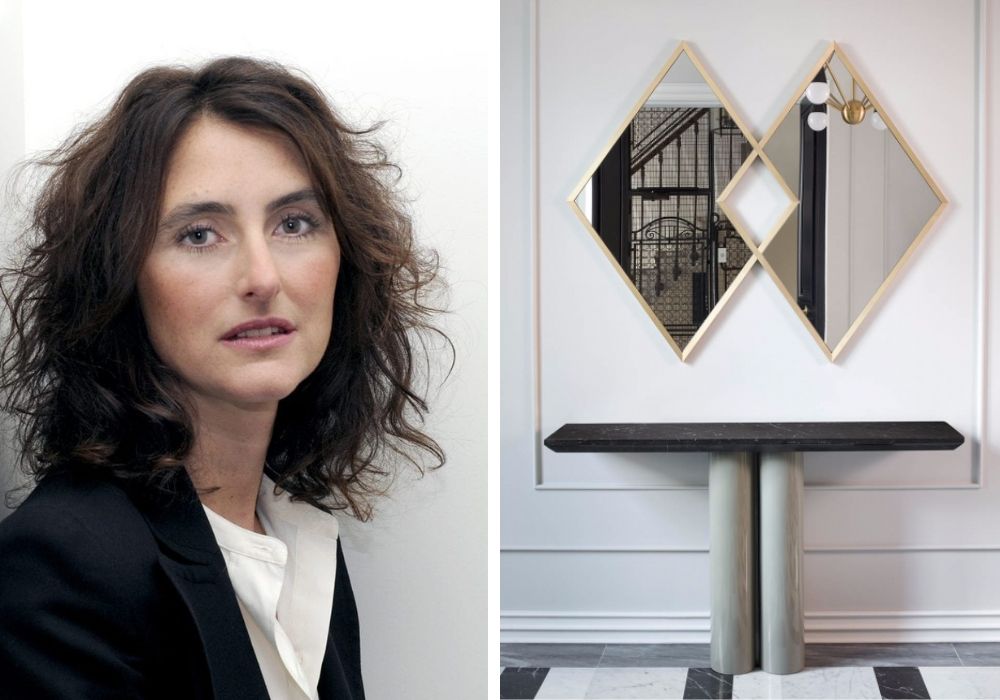 Charlotte Biltgen is and architect and designer specialising in scenography and creation of furniture collections and individual items. Focused on precision, elegancy and fine lines, Charlotte creates furniture and lighting while experimenting with shapes, colours and materials as main elements of the language of design. Her collections are hand made and charlotte pays special attention to every piece which allows her to achieve the perfect result every time.
Architecte d'intérieur/Designer @charlottebiltgen
STÉPHANIE COUTAS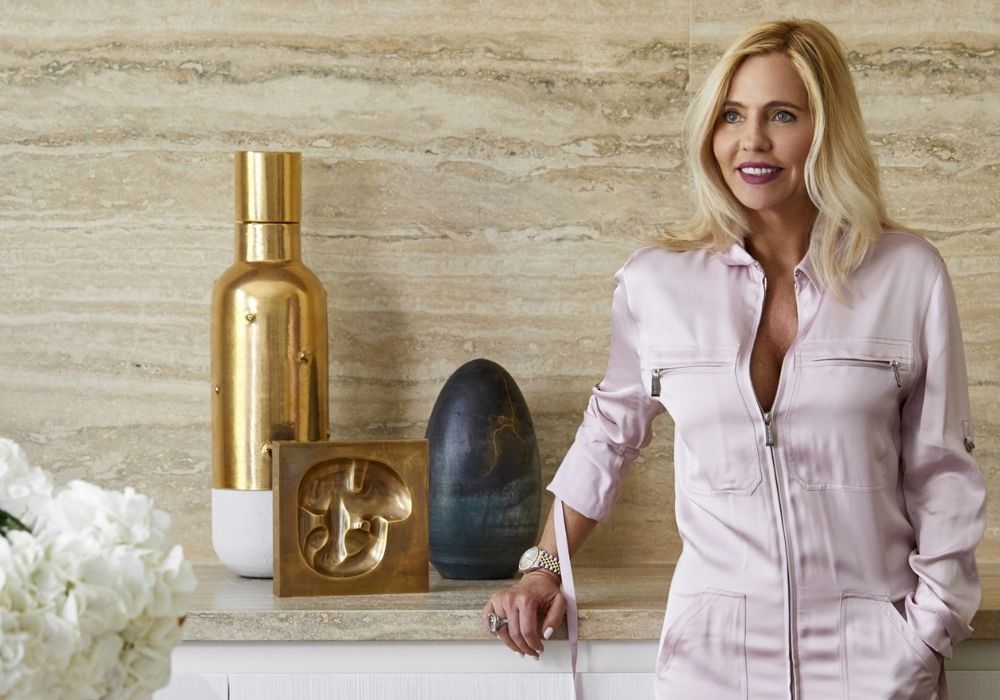 Stéphanie Coutas – interior designer and decorator, she loves mixing up different cultures subtly and respectfully. Her complex and luxurious creations stand out due to the use of noble materials, prestigious status of her furniture created using individual drawings, quality and original finishes. Her style is neoclassical and modern, deliberately rebellious view of all the eras and trends in decorative art. In her art Stephanie reflects her three main values: elegance, taste for life and comfort.
Luxury interior architecture and decoration by @stephaniecoutas
___
Text: Anna Agapova