FOCUS 2019: Launches of O&A London new collections
17 Sep 2019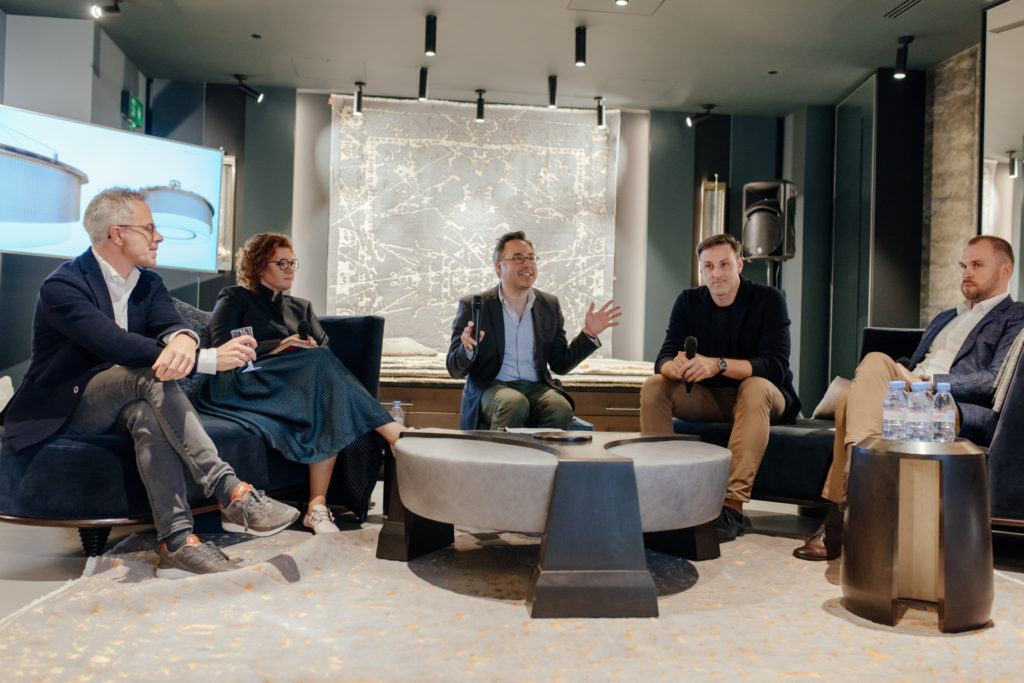 ---
We are thrilled to share with you some highlights from our panel discussion on Tuesday at O&A London and Art Rugs Gallery showroom, Design Centre Chelsea Harbour.


The talk was about powerful collaborations with established brands that can take a business to the new heights. The Creative Director of O&A London – Anna Agapova – shared the company experience of co-creation and co-production.
⠀ ⠀
The conversation was led by the award-winning editor and stylist Emilio Pimentel-Reid, and we shared the inspirations and the work processes behind our new furniture, lighting and rugs collections created in partnership with The Odd Chair Company, Preciosa Lighting and Riviere Rugs.
⠀
The talk was followed by the amazing wine tasting experience organised by BIBENDA ASSISI.
Big thank you to all the participants! ⠀ ⠀
---