Our MEISSA Chandelier is in a Shortlist of FX Interior Design Awards
15 Oct 2018
We are excited to announce that the MEISSA chandelier from our O&A London lighting collection has been shortlisted for FX Interior Design Awards.
The winner will be announced on 28 November, Grosvenor House Hotel, Park Lane, Mayfair, London.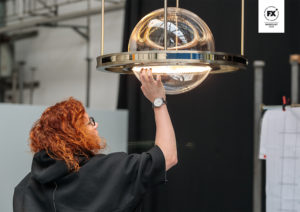 Oleg Klodt and Anna Agapova:
"A unique feature of this chandelier is to blend luxury, the simplicity of form and the complexity of technique."
The minimalism and precision of Meissa can be traced back to the luxuriance of the Art Deco and late Modernism movements and the clean, sharp lines of Bauhaus. This is a light with the presence to be a centrepiece in any generous, high-ceilinged space, including atriums and stairwells. Light is refracted in the hidden depths of the sphere and casts a silky sheen in a delightful display of 'chiaroscuro'.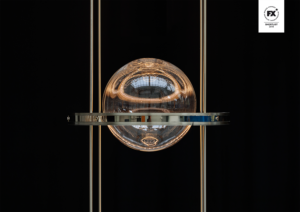 About FX Interior Design Awards
Now in their 20th year, the prestigious FX Awards invites both the UK and International design talent from all over the world to enter the very best interior products and projects. Organised by FX Magazine, these coveted awards and the grand, glamorous black-tie ceremony, celebrates these designers at the Grosvenor Hotel in London and is the highlight of the design industry calendar just before Christmas.