O&A London project won Grand Prix at the National Award «Best Interior»
16 Nov 2020
O&A London project won Grand Prix at National Award «Best Interior» in private apartment category. The organizing Committee of the Best Interior Festival – The Union of Architects of Russia – has awarded the winners on, November 13, 2020.
This project is unique for the bureau: one of the aspects that makes this apartment different from others is a complete lack of curtains. The central part of the living room is unexpectedly for a city-dwelling — a stove. Oleg Klodt created almost all pieces of the furniture for this apartment.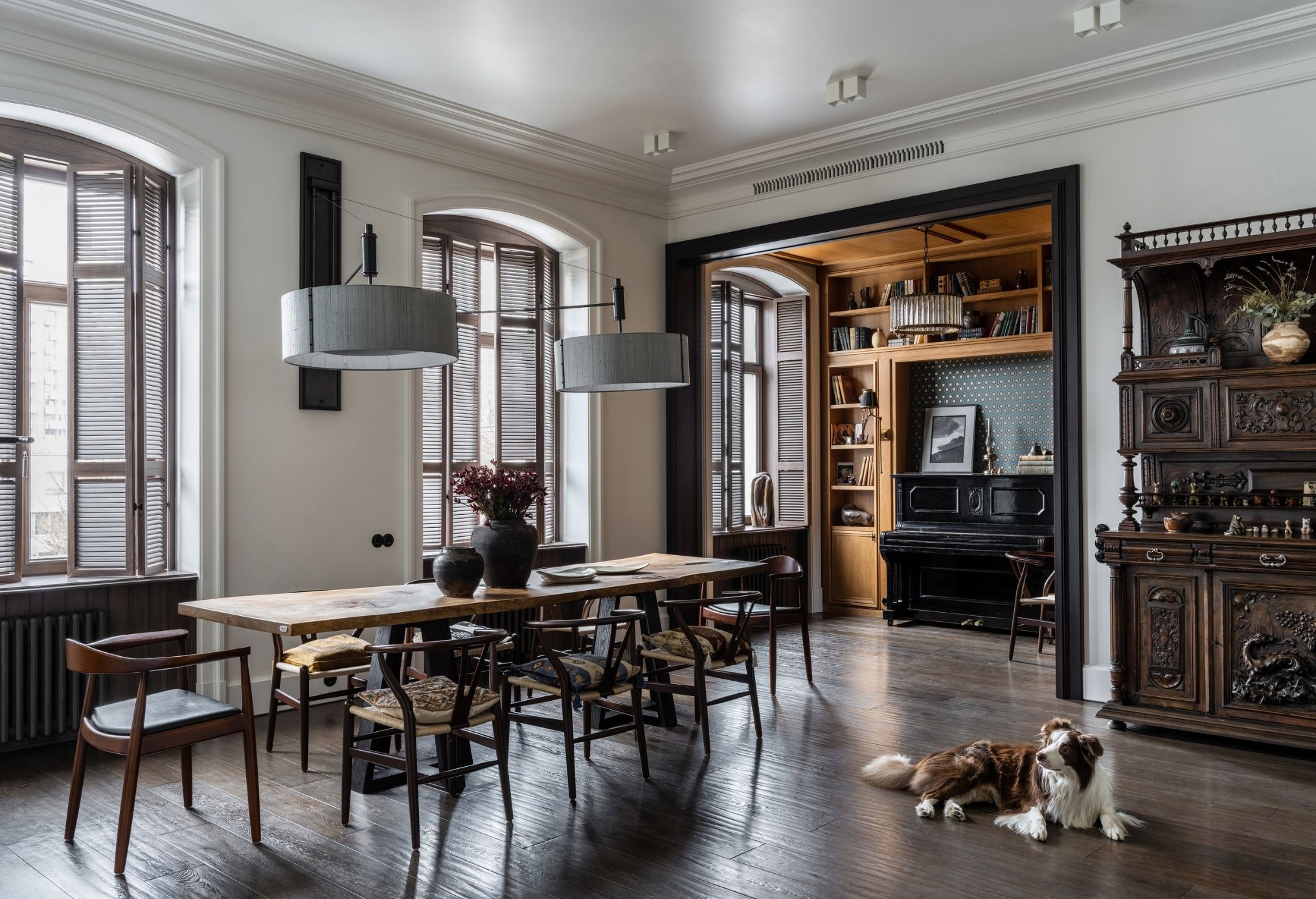 Anna Agapova & Oleg Klodt:
 "We are really happy and excited to get this prize for this very special project! The apartment itself helped to create the interior with a history. In our throw-away society, when not only the value of possessions but also real human connection is being lost, we wanted to make something that would stand the test of time. We are sure that architects and designers will continue to create spaces that link us to the past. We appreciate recognition by the colleagues and professional society of this project and will do our best to meet the highest expectations in the future!"
The All-Russian Architectural Festival
BIF aims to discover the latest trends in interior design and expand creative communications between public groups and professional associations. Within the framework of the festival, the All-Russian architectural competition with international participation The Best Interior National Award select the best realized projects and encourage the architects and designers who have created the most interesting projects and thereby have made the greatest contribution to the development of modern interior design. The Competition identifies the best works made by designers, architects (authors), designers' teams or architects' teams (authors' teams) that meet the evaluation criteria which were approved by the Competition Organizer.
More images: https://oa-london.com/residential/apartment-of-the-architect-oleg-klodt/
For press inquires, please, contact: alla@oa-london.com