"Only the developer who can surprise will win on the current market"
04 Feb 2021
Conversation with market experts and O&A London leaders, Anna Agapova and Oleg Klodt, on the rapidly evolving residential real estate market.
Today's buyers of luxury homes, unlike those in the early 2000s, care more about quality and comfort. A luxury home is no longer possible without its own infrastructure and service system. But the real breakthrough projects are delivered by developers who can offer something exclusive in order to attract attention and stand out among their competitors. Oleg Klodt and Anna Agapova, founders of the O&A London answered some topical questions about the nature of the developing marketplace in Russia and the rest of the world.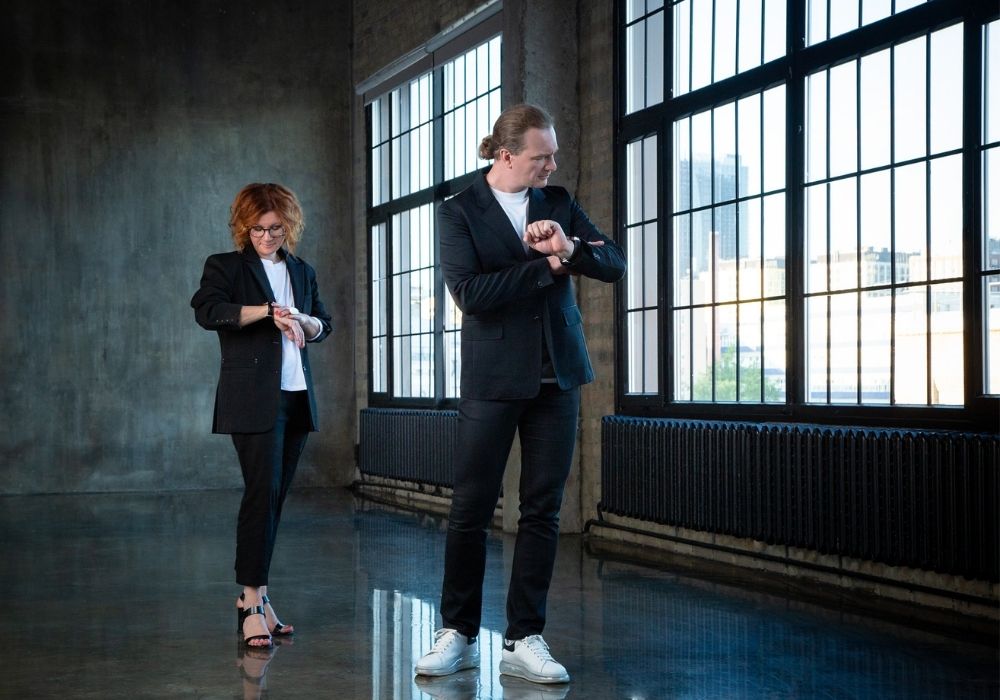 Q: O&A London is one of the leaders, creating projects for the largest real estate developers in Moscow. What are the main features of working with development projects in Russia and the rest of the world?
O&A: It is difficult to speak about the rest of the world. We are happy to discuss Moscow, St. Petersburg and possibly London. Since it was founded in 2000 our company has always focused on private housing architecture and interior design. However, in the past three years our project portfolio grew considerably thanks to residential development projects.
We have now completed over a dozen projects and have approximately the same number of projects in progress. It was not our aim to join the residential real estate marketplace, it just happened. We acquired clients who were prepared to create together and so we arrived at some interesting projects and solutions in order to gain competitor advantage in the market.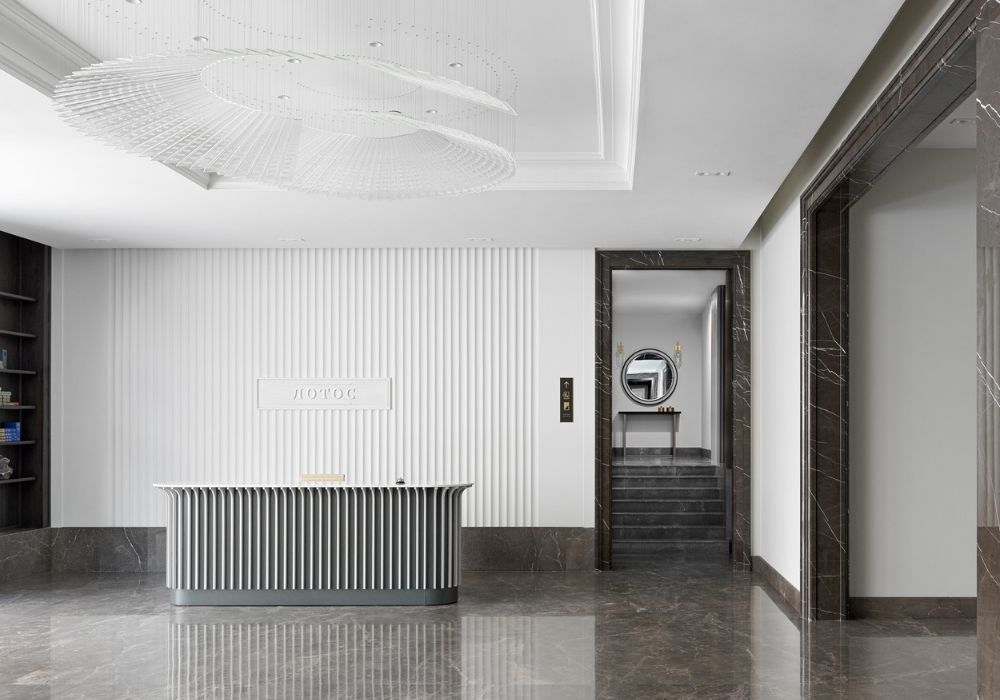 Q: What do you think is the reason for that?
O&A: There are two reasons. First of all, there is the emerging tendency to pay attention to public spaces in buildings. In the US apartment blocks lobbies resemble hotel reception areas. One doesn't need to even leave the building. There are co-working spaces, restaurants and gyms. Now Europe and Russia also realised that these projects are the future.
Secondly new players are now emerging on the real estate market. They are inviting successful designers to complete high quality and stylish interiors of public spaces in order to gain recognition and reputation on the market. Companies no longer try and save on entrance hall design and it is clear that the buyer doesn't just count their apartment as home but also the spaces beyond it. Competition resulted in higher quality standards.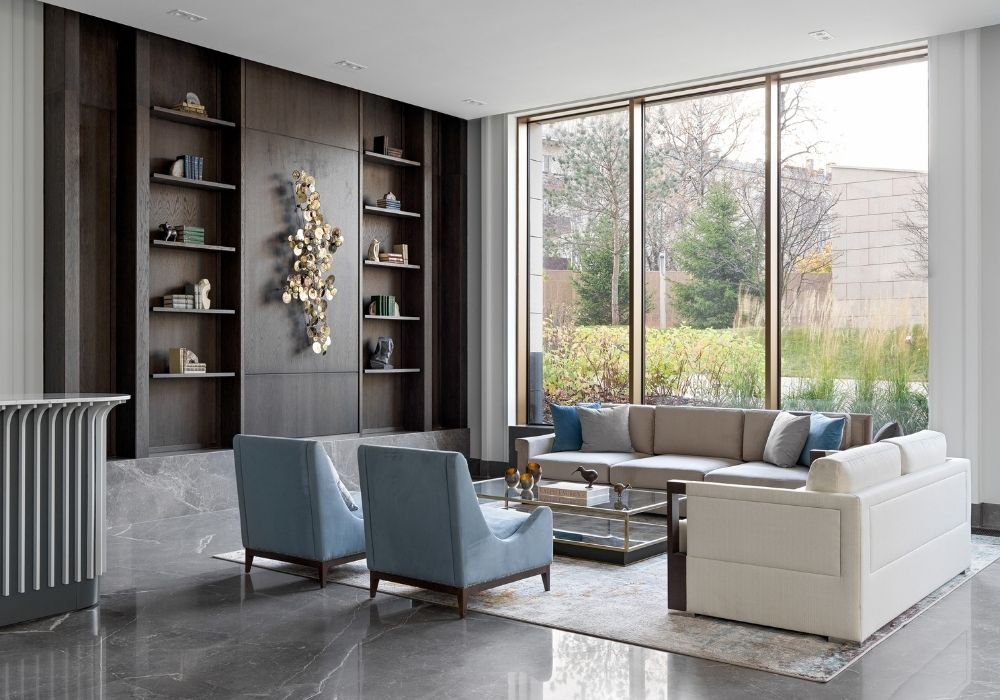 Q: Why do developers choose you?
O&A: First of all, we have a breadth of experience when it comes to creating private living spaces interiors. Prior to starting work on developer projects, we spent 17 years planning interiors in the private housing sector and have gained a lot of knowledge in terms of client expectations and what they see as comfort and beauty.
We recently completed a lobby containing a library, which is a very important feature is able to transform any space and create an atmosphere. One could just place an arm chair and a sofa into a space and no one will use it, but if the entrance hall has a service where one can read a book, print out documents or have a meeting – this space will be in demand.  By the way, we are not just talking about people but also about their pets. All our projects have a well thought out infrastructure. All entrance halls have special paw wash showers for pets.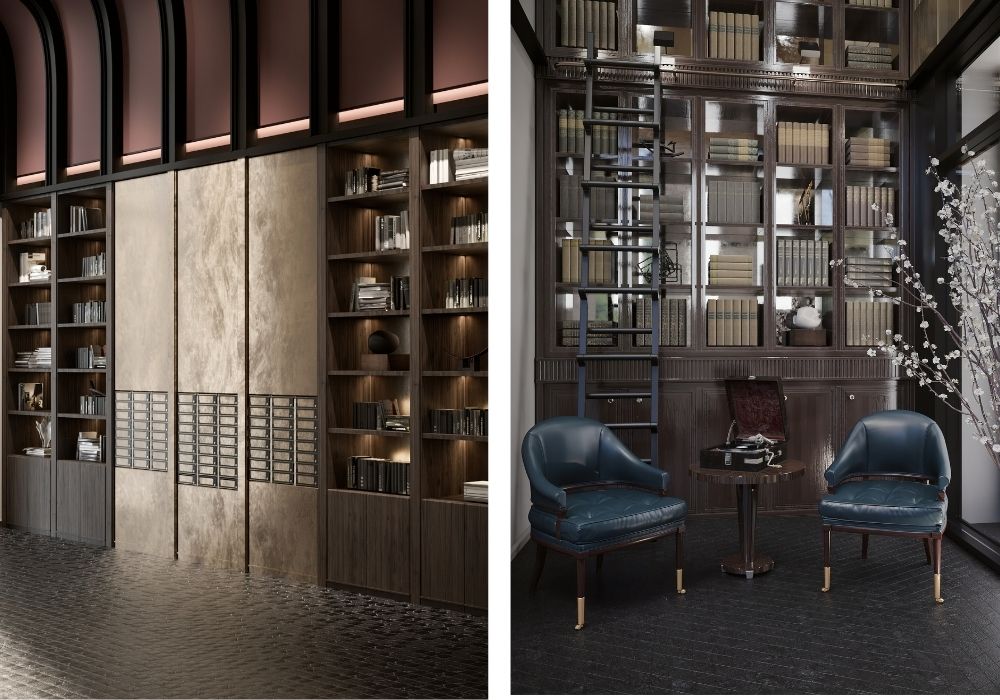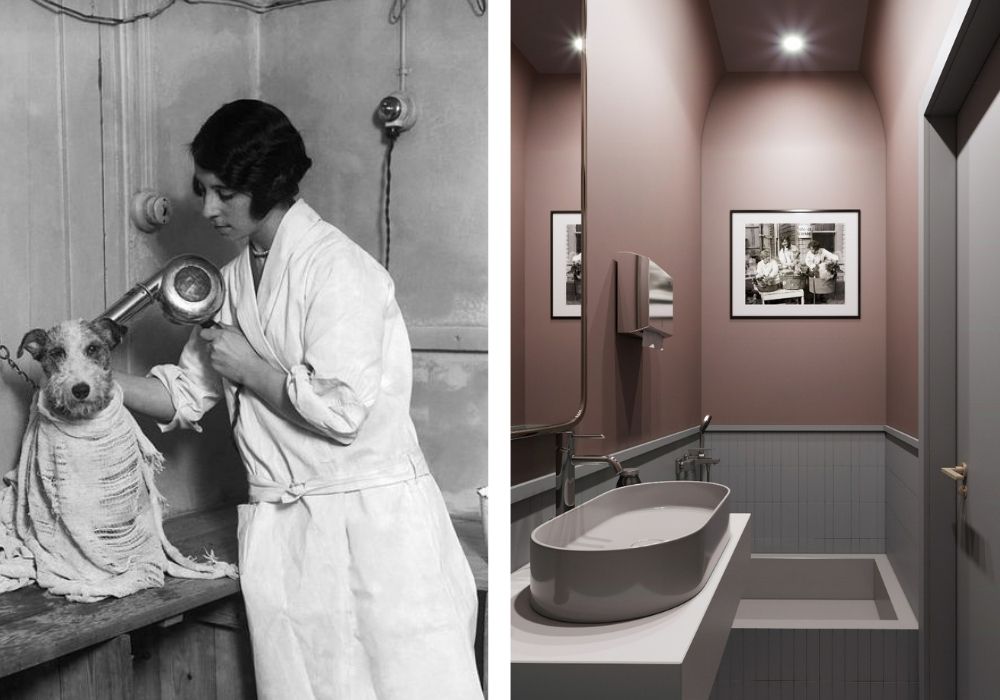 The clients are also attracted by the quality of our work and the full range of services. Every project today is a house with its own legend, aesthetics and philosophy. The selling strategy with a team of marketing and brand managers is built around it. They work on telling a story that the client will buy. In this case interior design is part of storytelling. We write visual codes and take part on creating a brand. Our team even has graphic designers that take care of wayfinding design and other important elements that are part of a residential compound.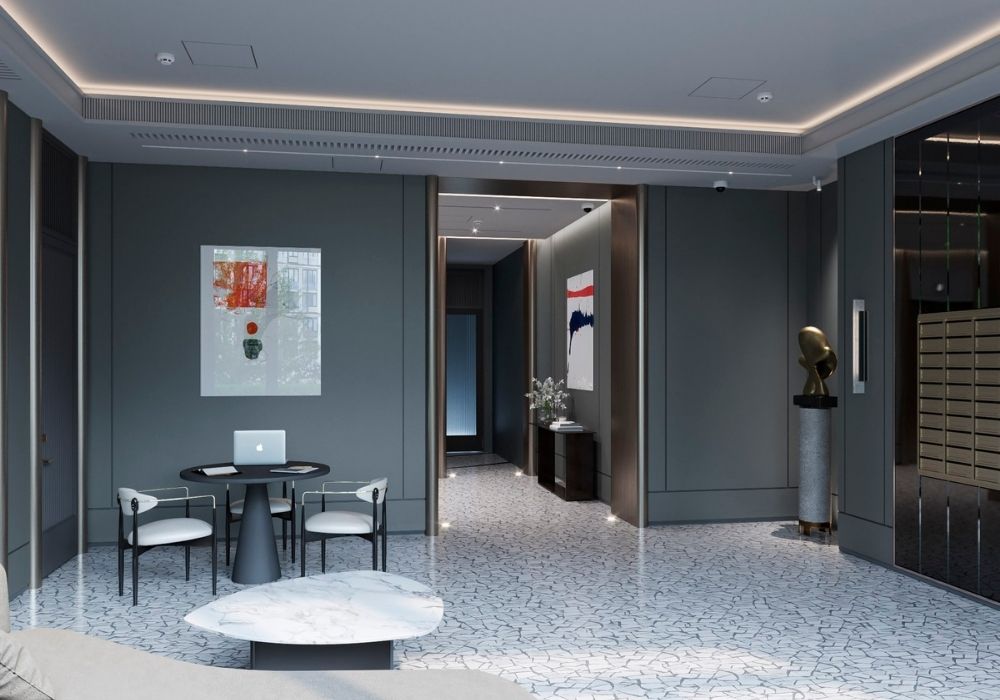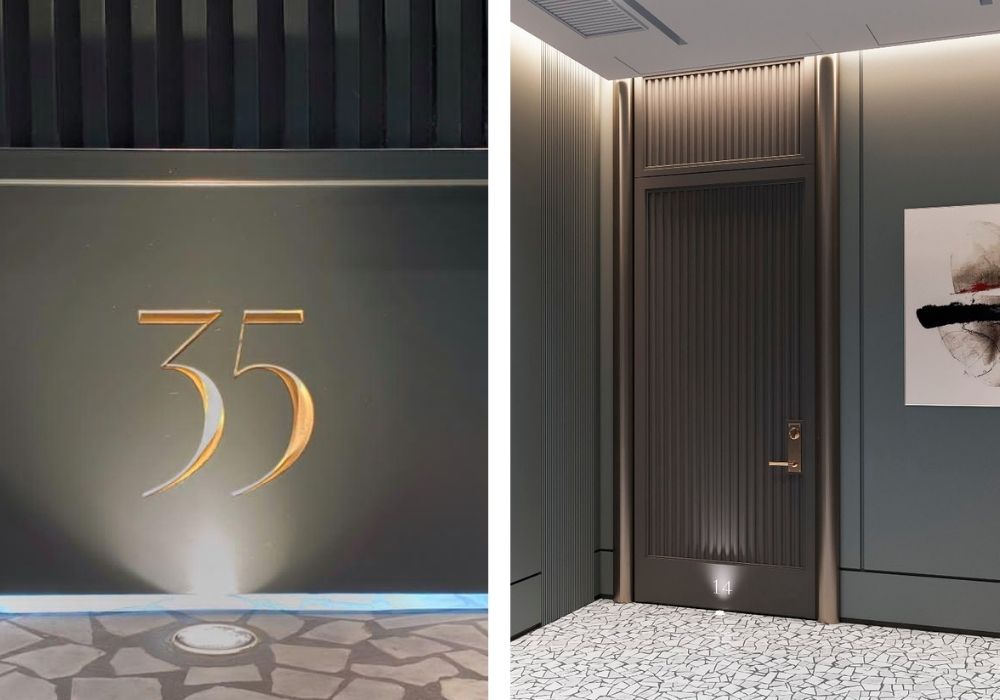 Q: Do you think that design bureaus should be offering graphic design services?
O&A: Recently Netflix released the second part of the Abstract of Art series. In these series creators of Instagram talk about logo redesign and consumer experience that enabled the company to become very popular in a very short time. And it is not just about profit and success. We recommend this series to everyone because it shows how design affects our life.
Many design stars took part in the Abstract of Art project: Danish architect Bjarke Ingels, Nike trainers designer Tinker Hatfield, creator of Instagram logo Ian Spalter, author of Tiffany& Co font creator Jonathan Hoefler and others. They talk about objects, houses, streets, and clothes and demonstrate how different design changes the world. But more importantly the series really shows how design can unite people.  
Therefore to answer your question, yes, it is important to us to have a competent team member who can take part in the concept creation process. It is also important for our clients because by creating the design, brand identity and 3D interior tours we lower the cost. One can only retain a client by minimising the number of things they need to worry about.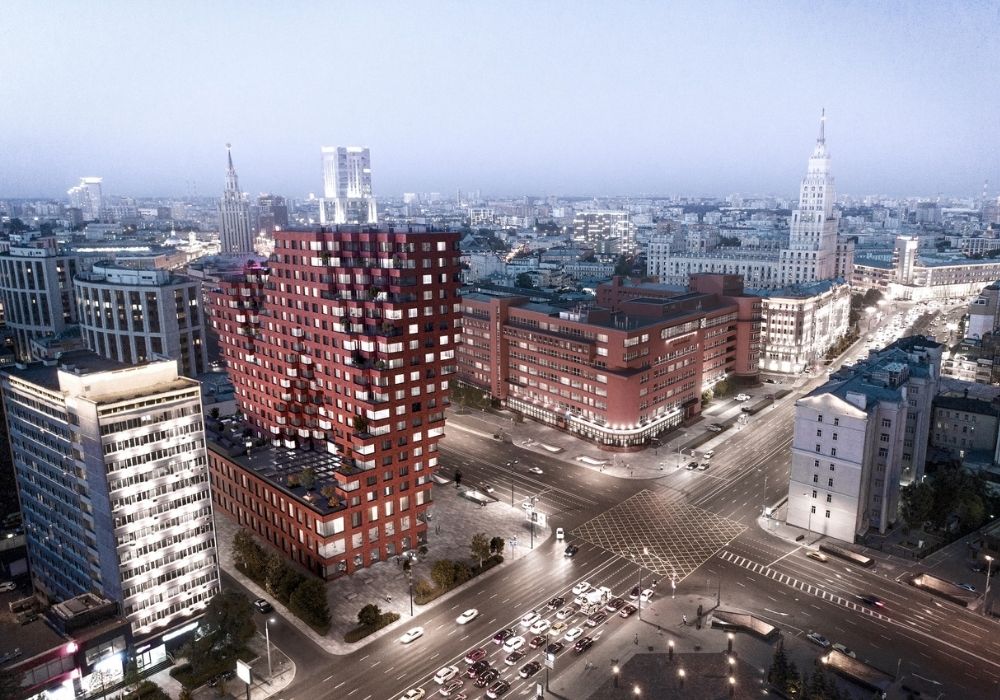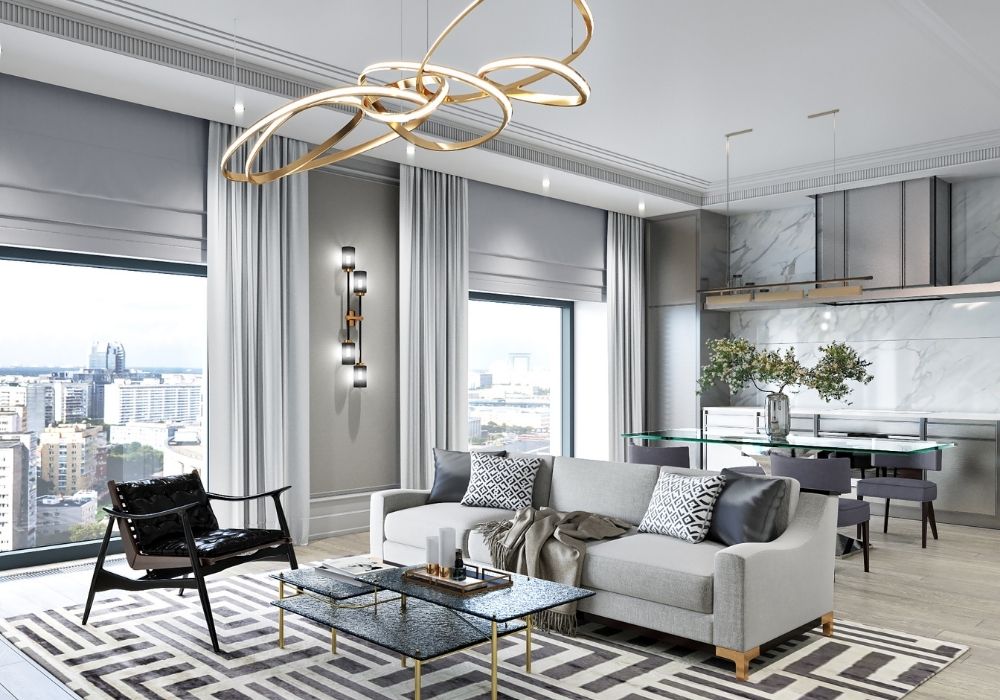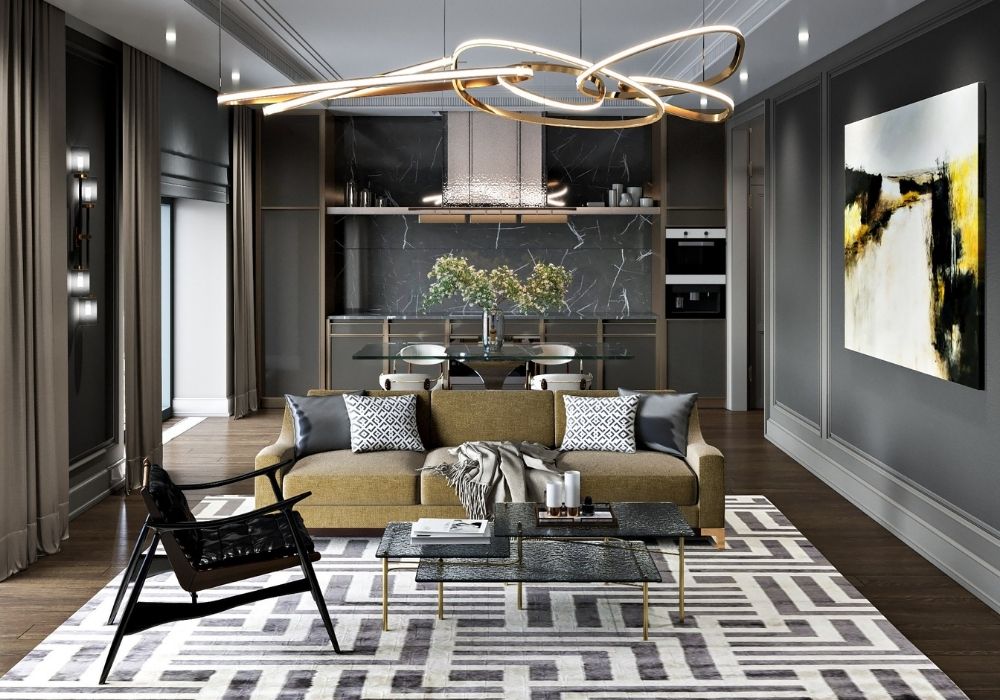 Q: What do you take into consideration the most when you are starting a project on entrance hall spaces for apartment blocks?
O&A: We pay attention to our own aesthetic principles and the latest tendencies which we observe in design. Latest research shows that by 2050 68% of the population will be living in cities. Even today an average person spends 90% of their time indoors. We understand that modern people often live a life detached from nature and so the designer's most important task is to try and re-establish that connection.
This can be done through creating a calming and favourable environment that will stimulate both physical and mental activity. General wellbeing is at the centre of any designer's attention. Client request locations in close proximity to parks, nature, bodies of water or at least a fountain more and more often.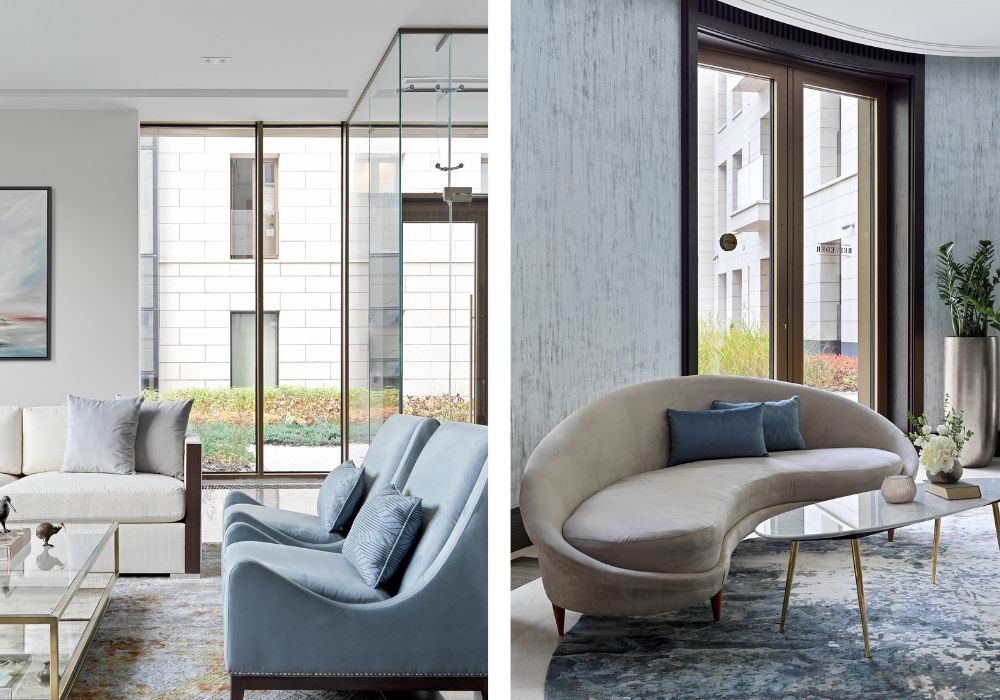 When working on entrance space interiors most attention is paid to organic aesthetics. For example, wall coverings may feature floral motif panels and the lounge space will have "soft minimalism" style furniture. Live plants are also a very important part of any such interior but they require maintenance and it is important that there are people available that can look after them.
In all of our projects we pay special attention to decorative lighting. We create bespoke lighting installations which integrate seamlessly into the overall design and go with the panoramic windows of the lobby which provide the connection with the outdoor space and let in plenty of natural light.
We are happy to observe the tendency in recent years has moved towards being more reserved and sophisticated.
Q: Apart from entrances and communal spaces do you also specialise in projects involving standard apartments?
O&A: We work on communal spaces such as entrance halls and staircase landings in all buildings and also prepare layouts of flats and apartments. We create various spaces within the boundaries outlined by the building's architecture and create bespoke spaced depending on our clients' requirements. It is important to separate segments even within the same building as flats under 80 square meters and penthouse apartments of 300 square meters differ greatly in concept and functionality.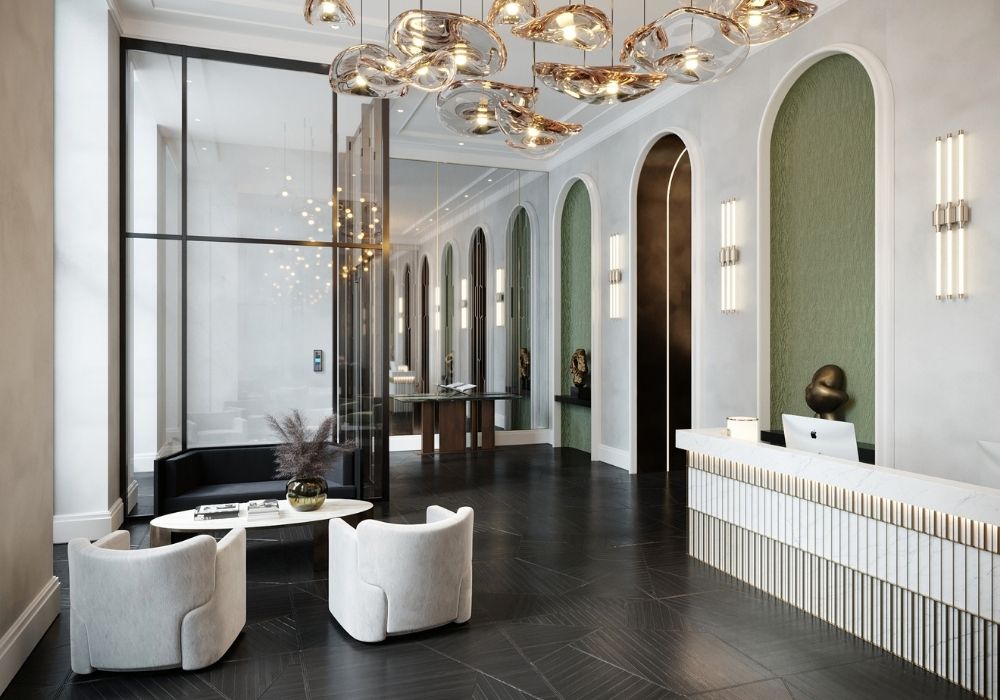 Q: What is the future? Individual projects or ready-made interiors?
O&A: We are convinced that ready-made interiors are the future. At the moment only a few developers offer ready-made interiors but as time goes on this supply will be met by increased demand. 1 to 2% of clients will still prefer bespoke design but the majority will be giving preference to ready-made options. Competition will drive companies to start offering furnished interiors that will include furniture, lighting and carpets. Buyers will be able to move into their apartment on the day of purchase bringing with them only personal belongings. And this time the winners in the market will be those who are able to surprise the customer.