Our award-winning project: SPA complex in a country house
27 Dec 2020
Our project "Private SPA in a residential place" became a winner of BEST HOUSE Professional Design Award 2020.
With the house located around 25 miles away from Moscow, Russia, in a spectacular pine-tree area, the clients did not want any radical changes or developments aside from the addition of a spa complex.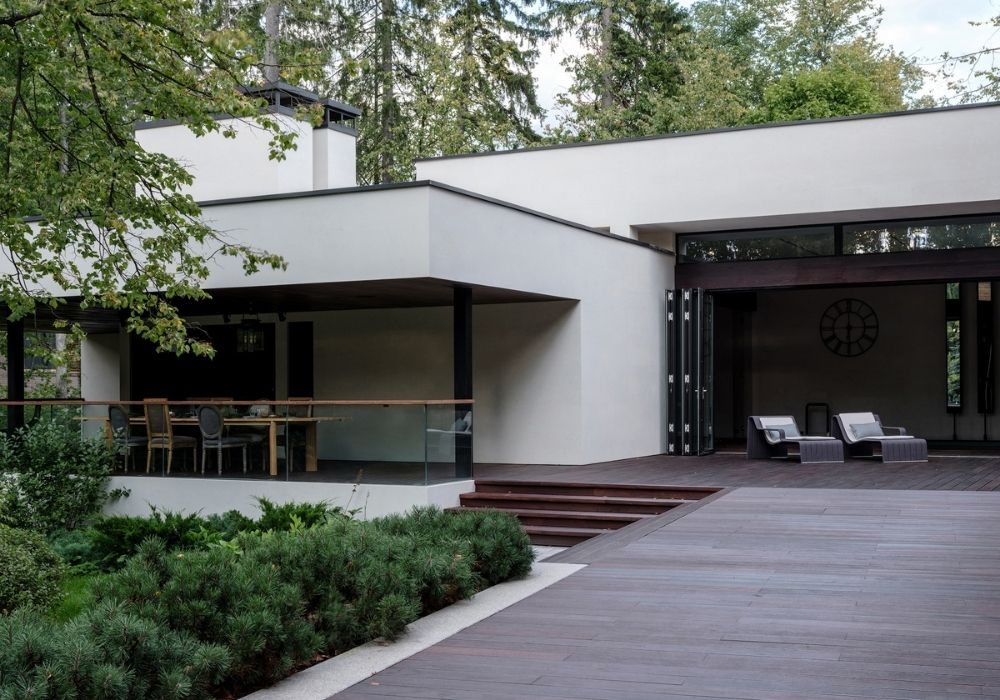 Speaking about the spa design process, Oleg Klodt and Anna Agapova said: "Regarding the architecture, We believe that it is our most successful example of a small architecture shape.
"The minimalist extension is a contrast to the traditional Russian country house style; there is a swimming pool connected to the pastoral scenery through huge open screens. We were able to create an Alpine-style spa in a central Russian landscape."