Stylish Christmas Decorations Ideas from Designer Anna Agapova
11 Dec 2019
As we approach the most family-oriented holiday season so loved by many I would like to share some tips. These tips will not only create a happy and cosy atmosphere in your home but also will help add some stylish detail which in time will become an integral part of your family's Christmas tradition.
Сlassic or contemporary?
So first of all let's decide what sort of interior we are working with – classic or contemporary. We live in the UK where a traditional approach to interior still prevails and this is also true when it comes to Christmas decorations. While these are a joy to see it also gives food for thought to a designer who still wants to add something new to the traditional English approach.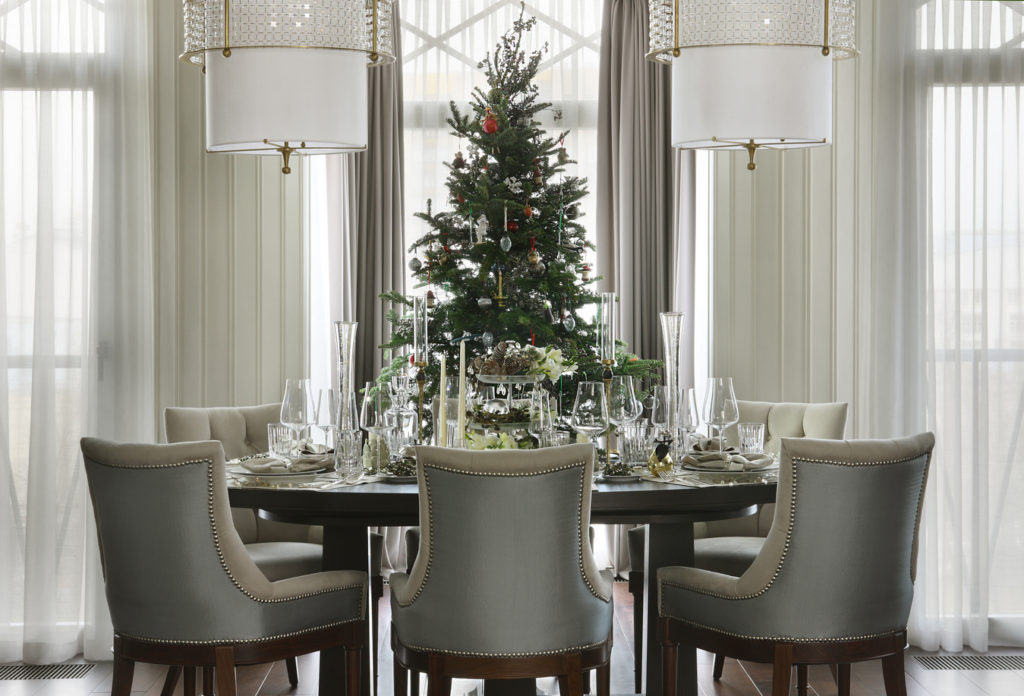 Ideas for traditional Victorian spaces
For traditional Victorian spaces I suggest light contemporary decorations which will emphasise the style of the interior style and make it appear airy at the same time.
Alternatives to a traditional Christmas tree. First of all, instead of a traditional Christmas tree various floral compositions can be created using fresh or artificial flowers (depending on the budget) and cedar tree, thuja, larch-tree and pine tree branches. These bouquets will not only fill the room with an amazing pine aroma but will also be a great centrepiece if placed next to a fireplace, for example.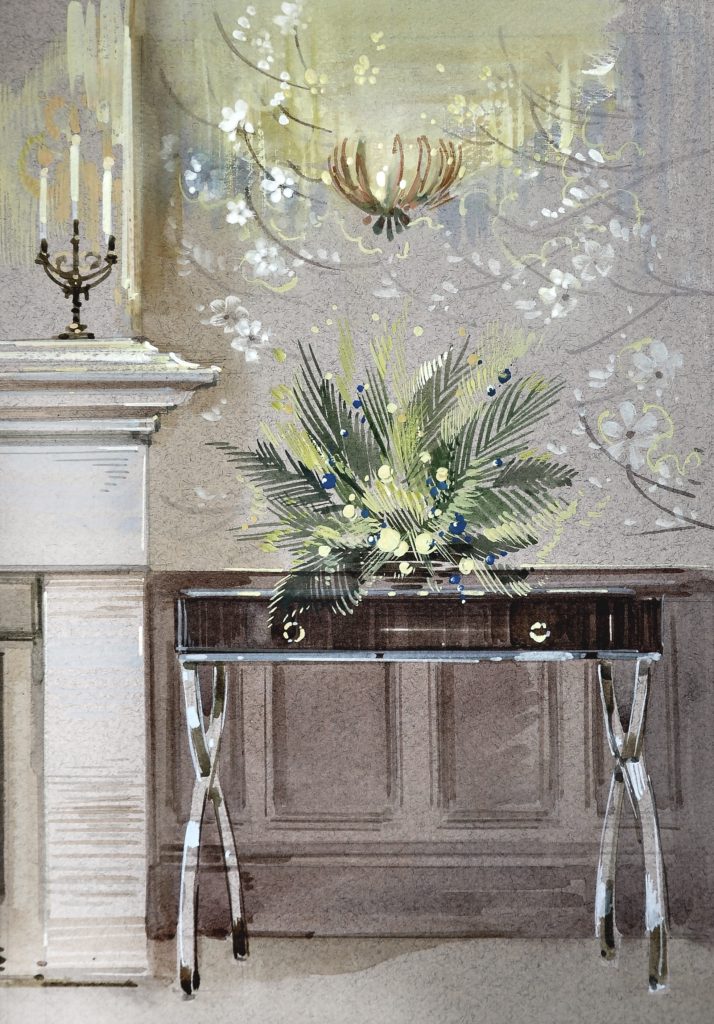 Window decoration. Windows are the second most important element when it comes to Christmas decorations. Here I suggest we move away from fairly lights and snowflakes and turn to installations. Handmade hanging decorations created using Christmas baubles will be very eye catching. You can use cotton wool, felted wool and knitting yarns. These decorations will retain the warmth that comes from your family members' and friends' hands, and involve all of you in the creative process. It could become a favourite set of decorations for years to come.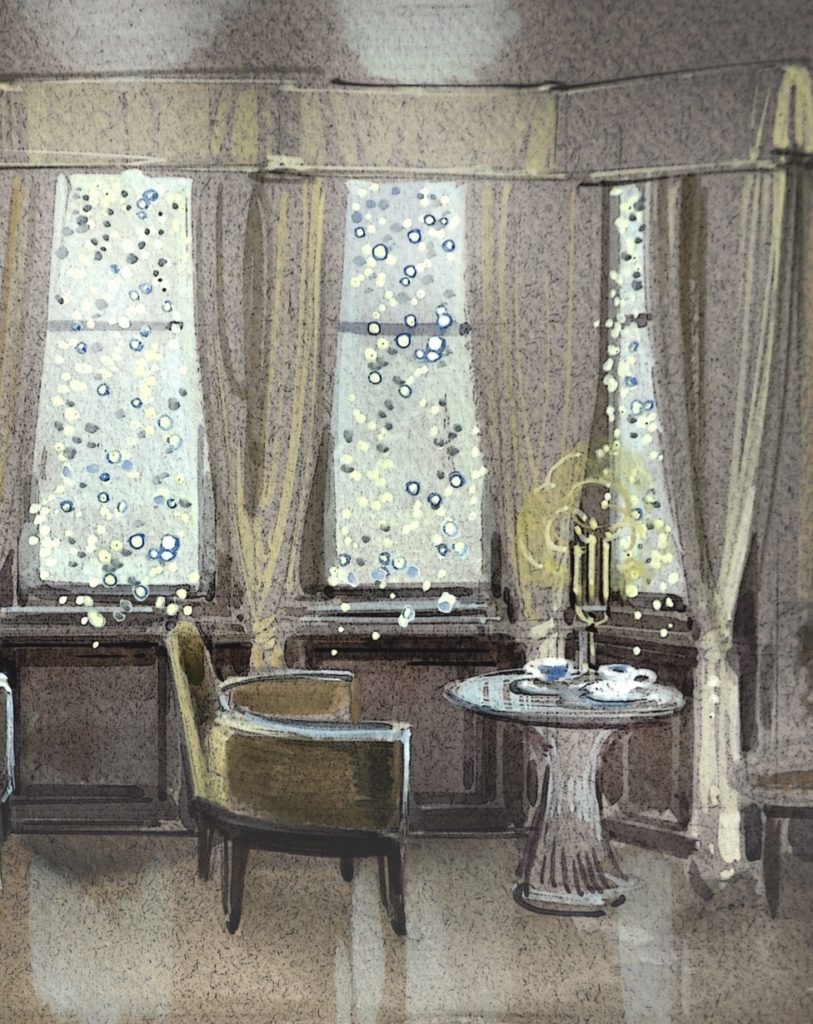 Ceramics installations. Nothing is as warming and cosy as ceramics. Our recent Christmas installation in one of London's boutique hotels is a very good example of this. As we know, first impressions about a hotel are formed by the guests in the first two minutes. This is why it was so important to create the right image for the hotel lobby,  as this is the first space that the guests see. Especially for this lobby, I designed and created a composition of five little ceramic houses with flameless candles inside. The idea was to create a Christmassy atmosphere and make the guests feel closer to their own homes. This approach not only helped make the traditional interior more "contemporary" but also made the lobby very popular for socialising.
This kind of installation can fully replace the traditional Christmas tree. It is also very economical as it can be made from paper or even baked.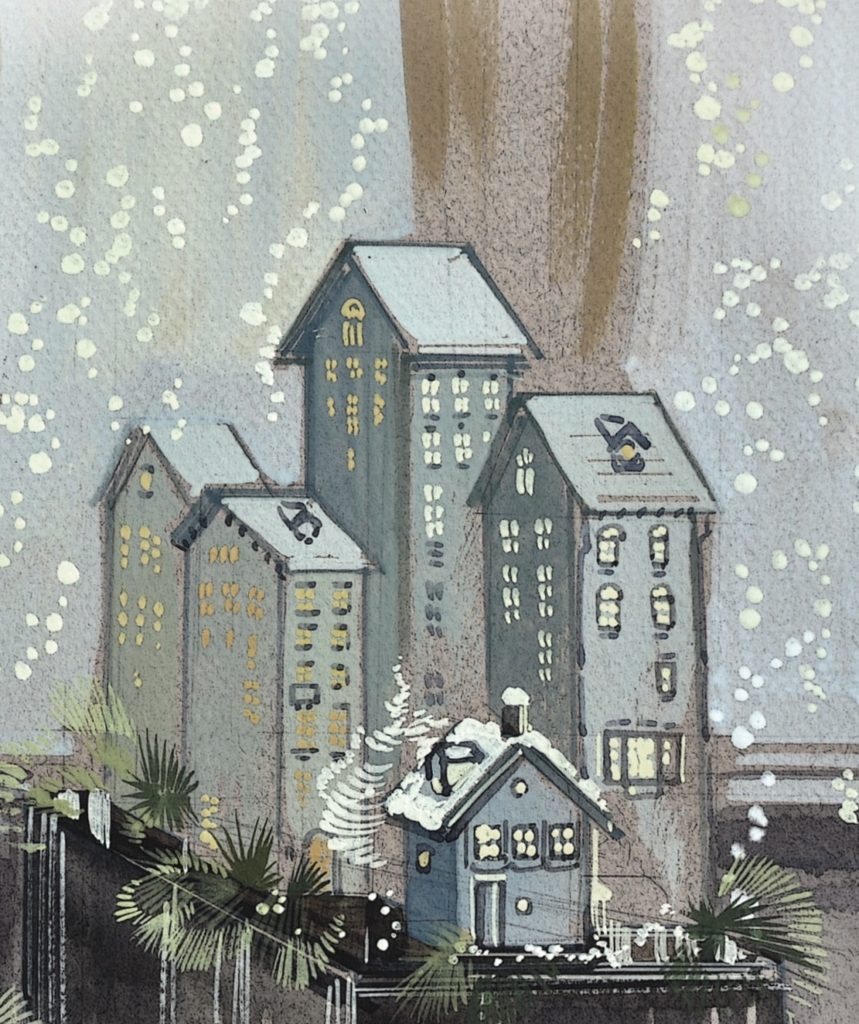 Contemporary interiors
Fill the space with history. When designing interiors, I always strive to fill the space with history and give the impression that the house has been lived in for many generations. Therefore I pay special attention to those details that tell us about the interior, and those who live in it.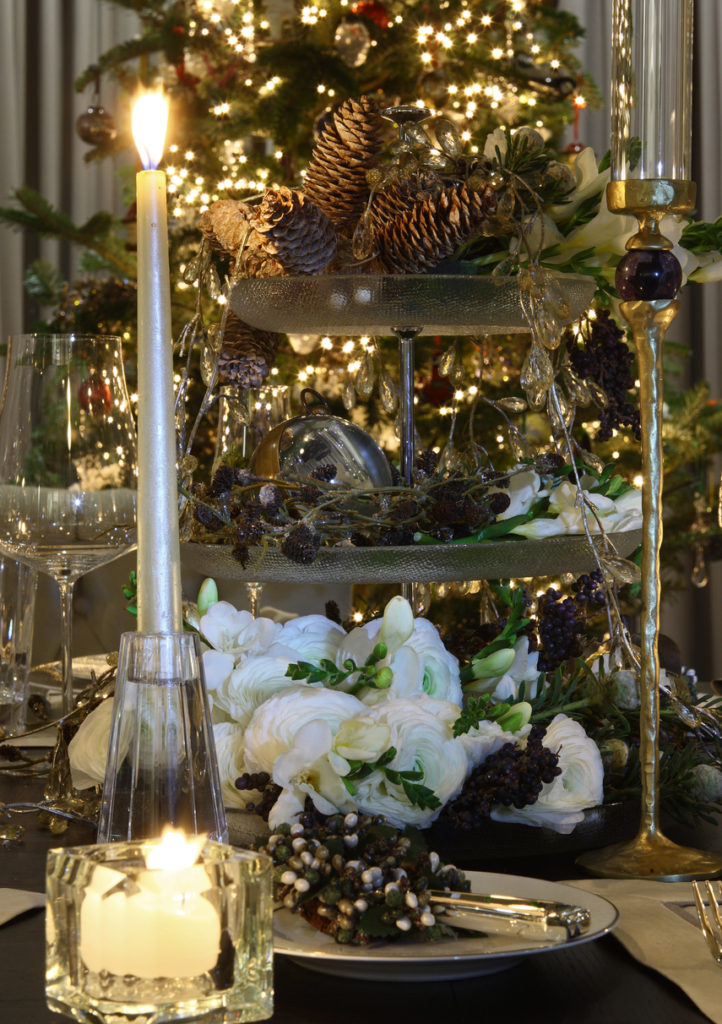 Vintage tree decorations. Of course, Christmas tree decorations can share a story of generations. But if it so happens that there are no such decorations in your home, I urge you to buy several vintage ones. It is very possible that it will be a start of a new hobby and you will become a collector of Christmas decorations.
Eucalyptus, candles and fresh flowers. In conclusion I would like to mention an interior project that I created for someone who really knows about art. As my client's extensive paintings collection required subtle surroundings, we decided to create a light design in the neaclassical style and compliment it with sophisticated bespoke furniture pieces made according to our drawings. This project was due to be completed in the run up to Christmas and the client asked us to also include some Christmas decoration.
Read more on Seasonal decoration
I wish Merry Christmas and Happy New Year
Yours, Anna Agapova