Synthesis: NEW furniture collection from O&A London
04 Oct 2019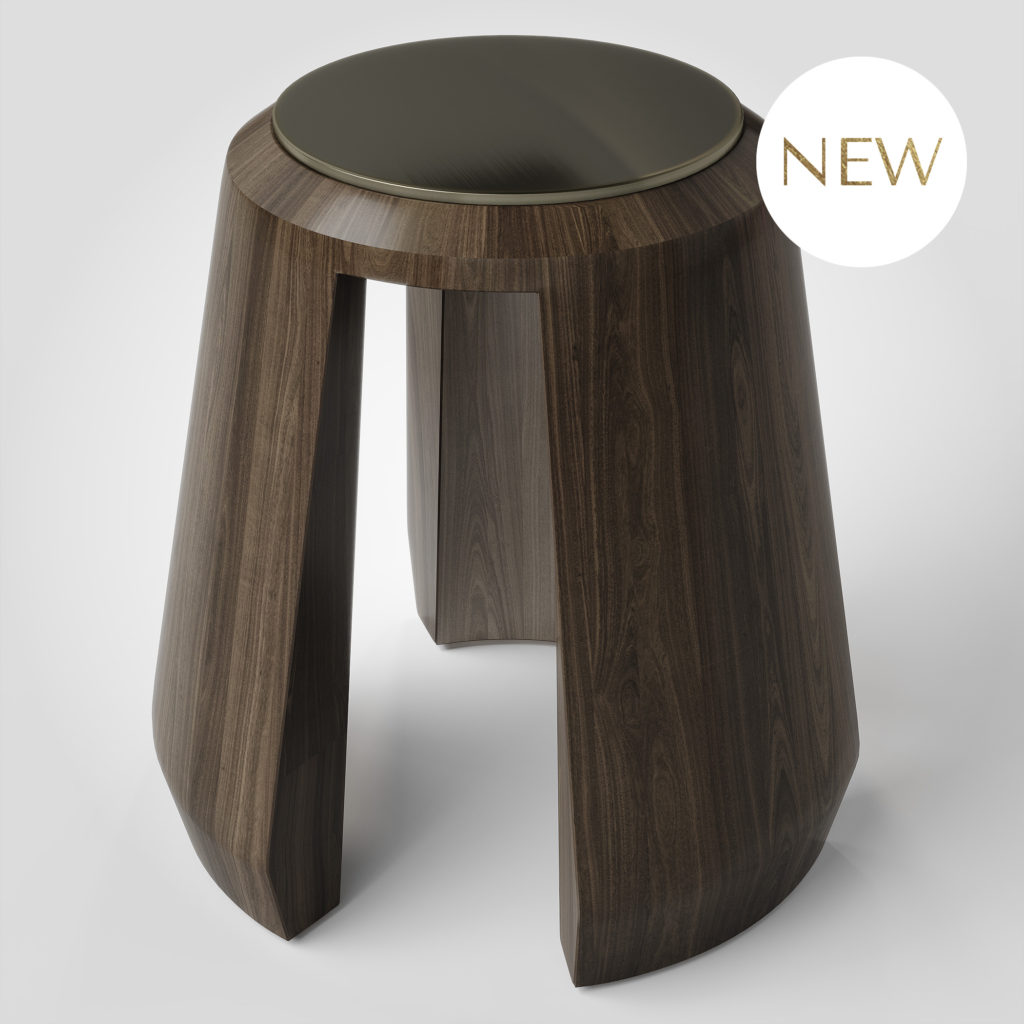 This Autumn Oleg Klodt and Anna Agapova presented their second furniture collection Synthesys.
The new collection was created in partnership with The Odd Chair Company, an English company which has been offering its customers furniture of unique style and quality for over 40 years, created by skilled craftsmen in their own workshops in the North-West of England. 
During the creation of the new collection, the designers were led by an idea to manufacture a product line that falls within a more democratic price bracket while at the same time being more universal in terms of style.   
This aim dictated the method. The new collection is very close to constructionism in style and the main principles are mobility, functionality and succinctness. At the same time every product reflects the unique signature of its designers – elegant lines and immaculate detail.  
All of the items are characterised by artful playing with shapes and volume, where laconic geometry is compensated by sophisticated decorative accents. Vibrancy and synthesis are the main principles of this collection which also inspired its name.   
One of the advantages of the Synthesys collection is the possibility of wide customisation. The client gets the opportunity to be a co-author changing the colour, size and materials to taste and create objects that reflect their own individuality.  
Following an established O&A tradition every item derives its name from various constellations and galaxies.  
The ORION table has an unusual shape which is expertly executed. It comprises three supports that go through the table top. The contrast of leather, wood and metal makes this item a stylish addition to soft furniture ensembles. 
The OCTANTIS table was inspired by nature, specifically the curves of a boulder. This sculptural table carved from wood will provide an elegant addition to the area around the fireplace or paired with a soft furniture ensemble in sitting rooms.  
The APODIS sofa is designed to be the centrepiece of any interior and to attract attention from any angle. Architect Oleg Klodt created this original shape playing with dimensions and volume. The harmony of this composition is achieved due to designer Anna Agapova's immaculate attention to every small detail. 
The CETI armchair provides a harmonious addition to the APODIS sofa. The main feature of this chair is the contrast between a heavy backrest and an elegantly shaped seat. The absence of armrests takes away the bulkiness associated with this item of furniture. The unusual support system gives the chair its light floating appearance. 
The DELPHINI chaise has combines the functionality of an armchair and sofa. This helps with space management which is especially useful in small rooms. The diversity of shapes and curves makes this chaise the embodiment of playfulness.
Text: Alla Yaskovets