A complete guide on home fragrances from Anna Agapova
18 Feb 2022
Perfumery is an integral part of a house interior, adding to the design and evoking images. When working on a project, a designer, just like a conductor, creates a harmonious picture from separate elements and fills the space with shapes, colours and fragrance. O&A London creative director Anna Agapova shares her secrets in which fragrance is right for your home and tells us about her favourite luxury brands.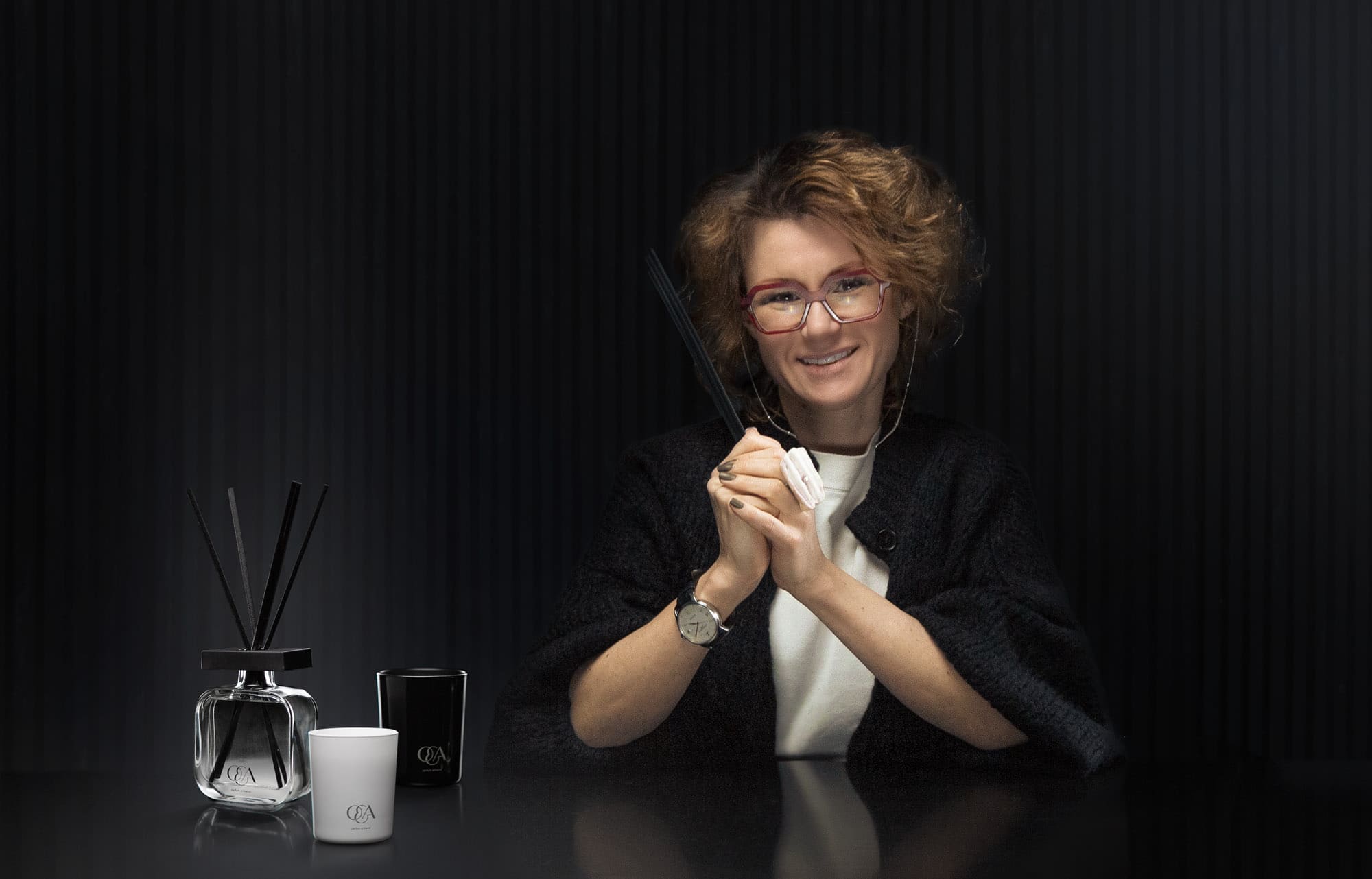 Every time we enter a house we are aware of a fragrance, which in turn triggers emotions and memories on a subconscious level. This is how we create our home atmosphere and how we help ourselves and our guests to absorb the intended mood.
Carefully selected fragrance should not clash with the interior but should complement it, so it is very important to understand the area the fragrance is used in.
LIVING ROOM FRAGRANCE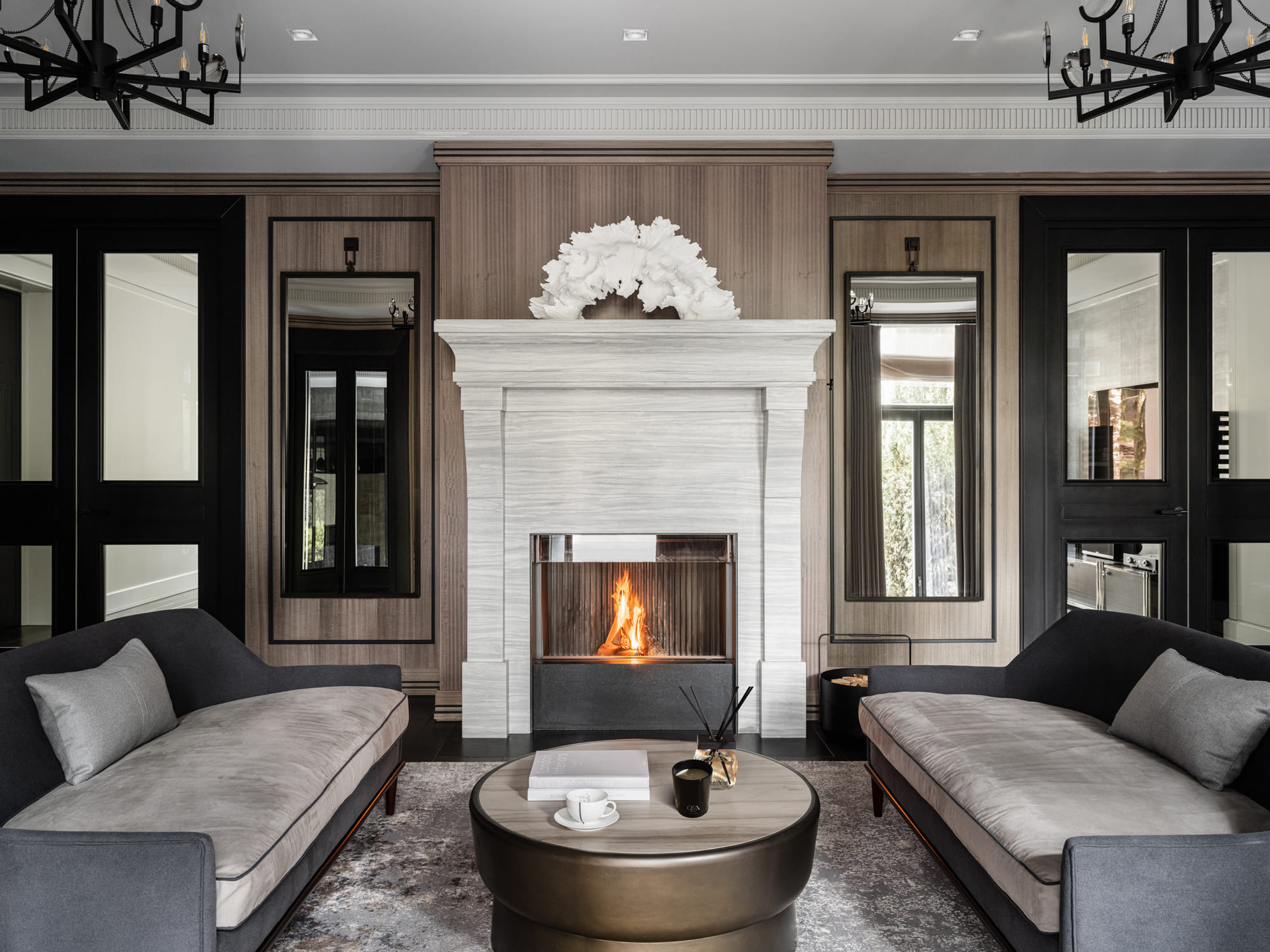 The living room is the business card of the house. This is where we greet our guests and get together with our family and friends. Ideally the fragrance needs to reflect the personality of the people living in the house and show their taste and preferences. Just like the interior shows the client's personality, the living room fragrance should help us understand the temperament of people living in the house.
I love travelling and created my CITYSCAPES textiles collection inspired by many amazing cities. For me personally every city is associated not only with architecture but also with fragrance. When visiting France I always bring back home fragrances created by the best perfume houses in Grasse. Lavender, eucalyptus and fennel remind me of my walks in Provence.
It is important for our artistic clients that fragrance makes an impression – just like art displayed in the living room, it sets mood and evokes pleasant memories. Sensual and bright fragrances with tones of amber, patchouli, pine and wood are more suitable for the winter months, while in the summer I love the refreshing tones of lemongrass, sandalwood and bergamot.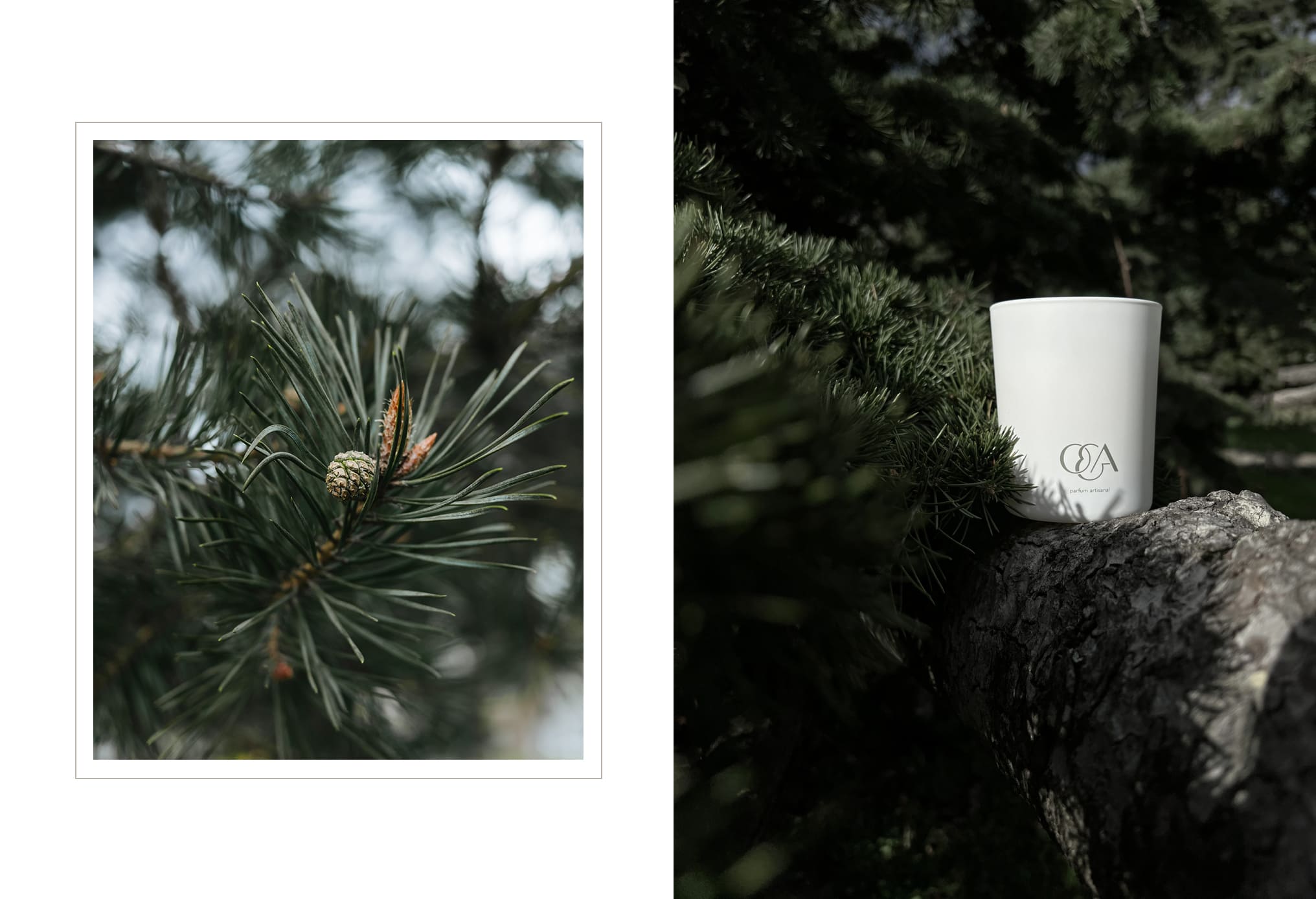 A sensual medley of green & woody notes of the SAPIN BLANC candle sets a Winter Cosy Mood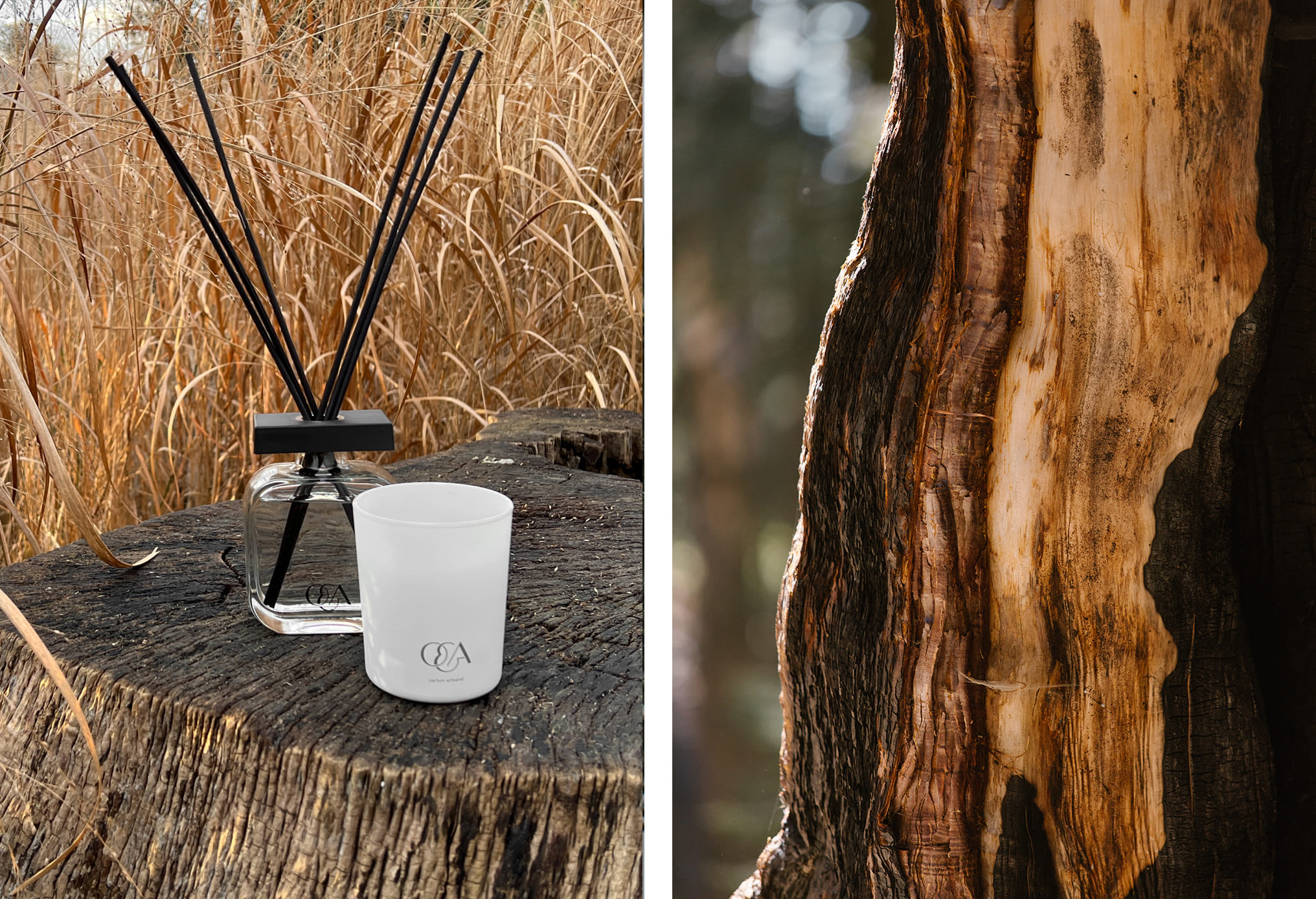 Refreshing citrus and sandalwood notes of CÈDRE SANTAL reed diffuser bring Summer Vibes
KITCHEN FRAGRANCE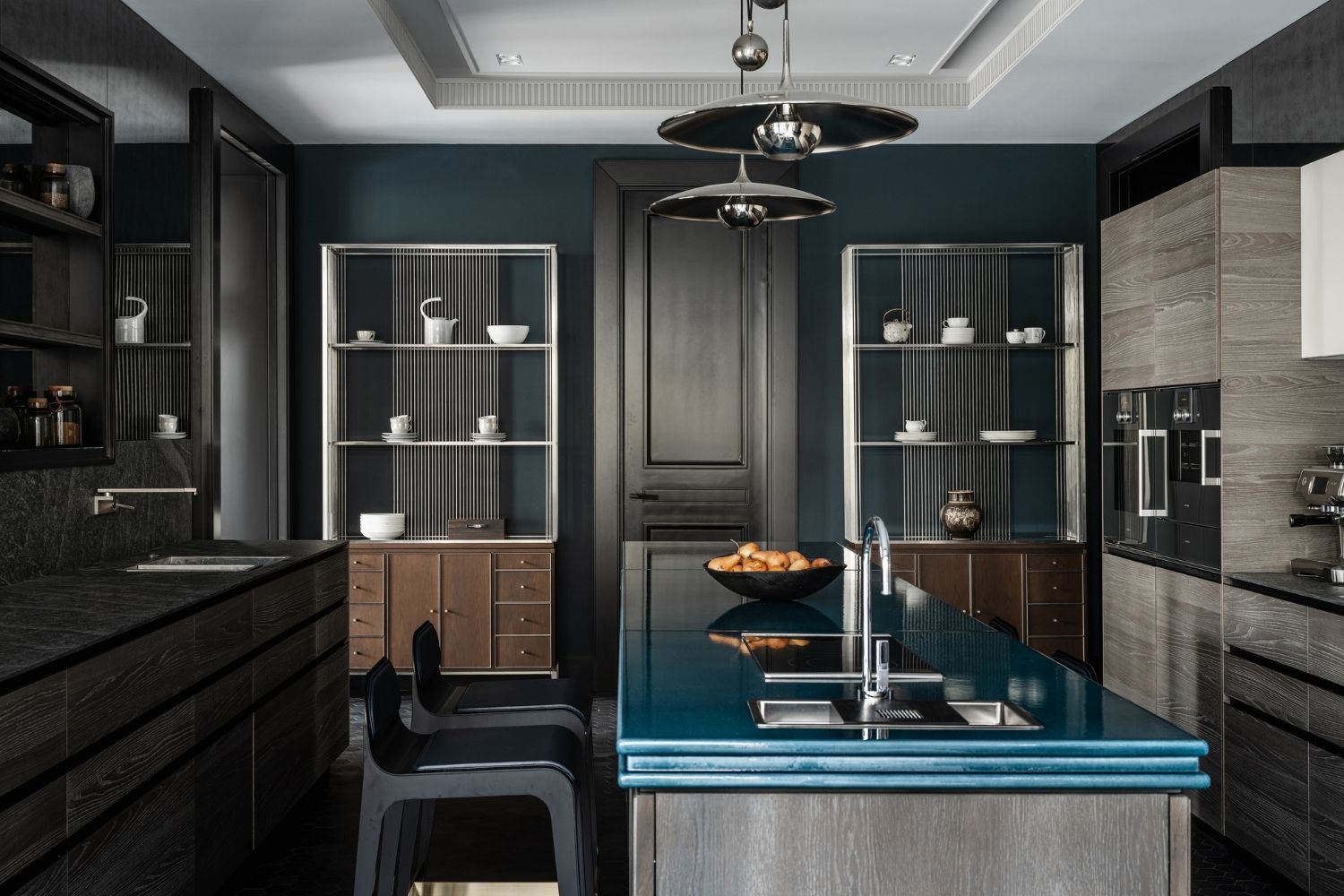 Generally as the kitchen is used for cooking there is not much point in filling the space with additional fragrances. There is nothing more tempting and cozy than the smell of home baking and freshly brewed coffee. However nowadays some people prefer to order food in, or go out to eat. In this case candles scented with a coffee or eastern spice aroma would work really well.
My personal choice for the kitchen is nutmeg, ginger and spice. These fragrances increase appetite and elevate mood.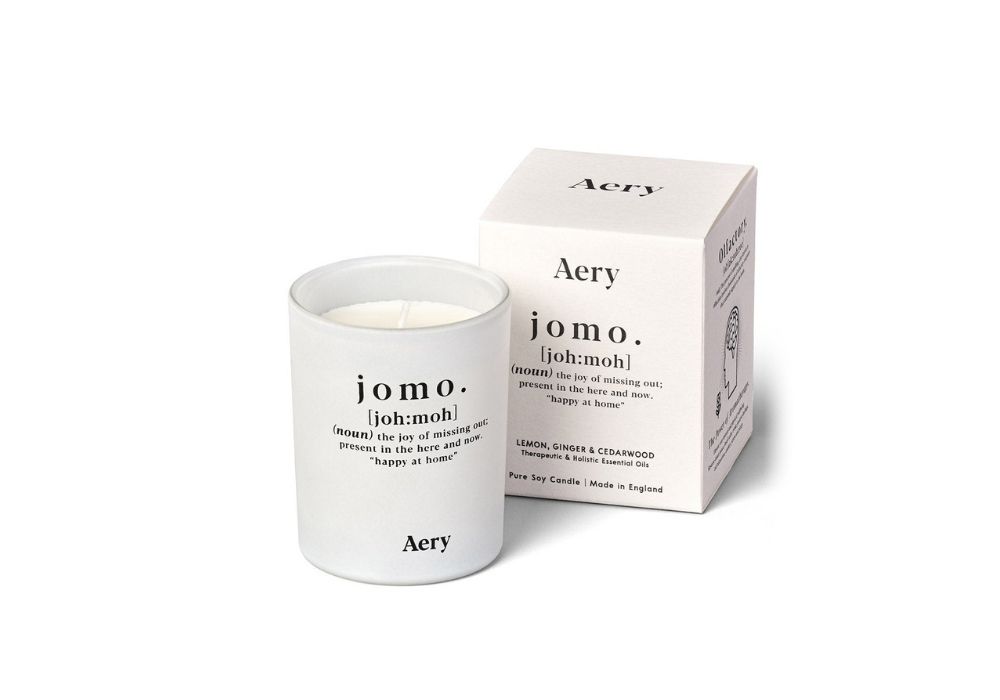 My choice for a Kitchen is the Jome candle by Aery with notes of Black Pepper and Ginger.
BATHROOM FRAGRANCE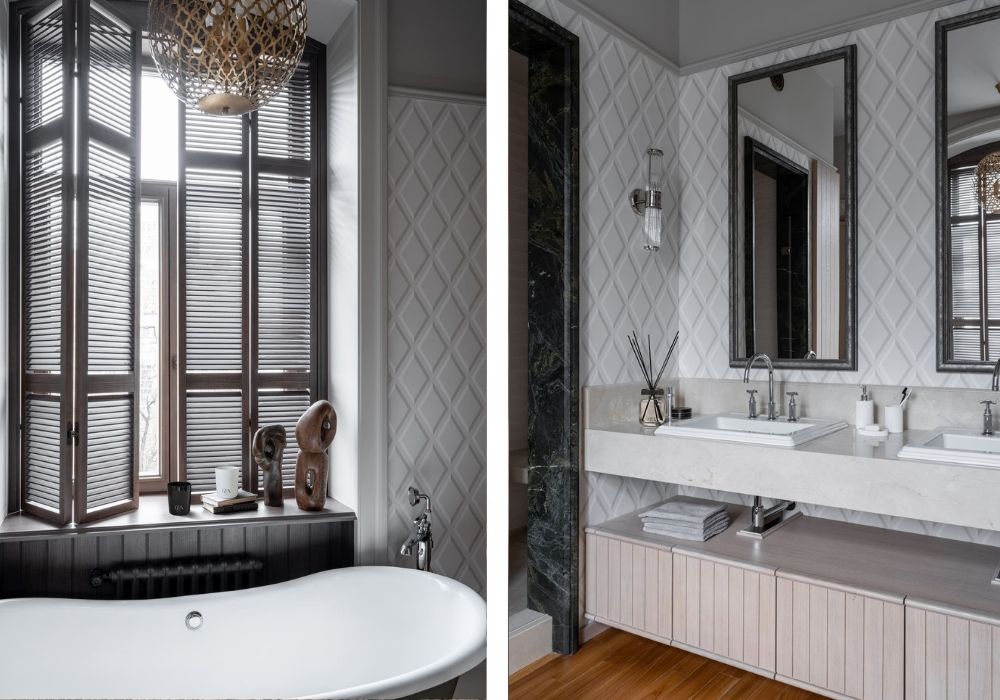 The ideal choice for the bathroom would be a relaxing and fresh fragrance that can help soothe and balance. Grass, tones of violets and warm wood make a calm and harmonious fragrance. Light a candle and immerse yourself in a warm bath leaving the rest of the world behind.
A fresh fragrance full of white tea, tones of berries and citrus fruit bring calm and peace and is perfectly suited for yoga and meditation which I love so much.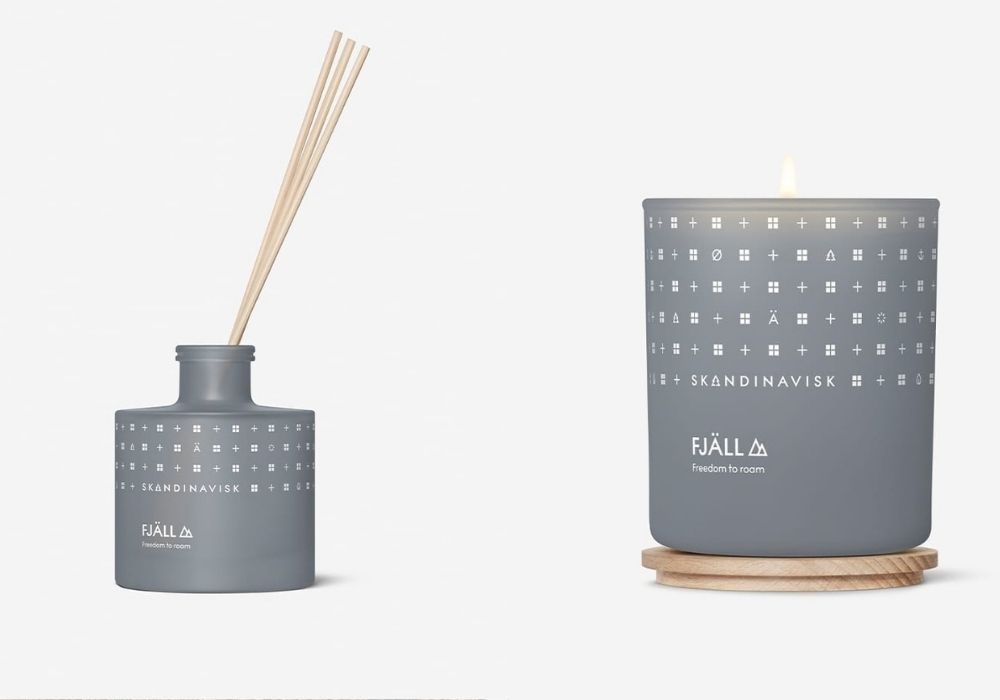 Create my Zen Zones with Scandinavia FJALL Fragrance
BEDROOM FRAGRANCE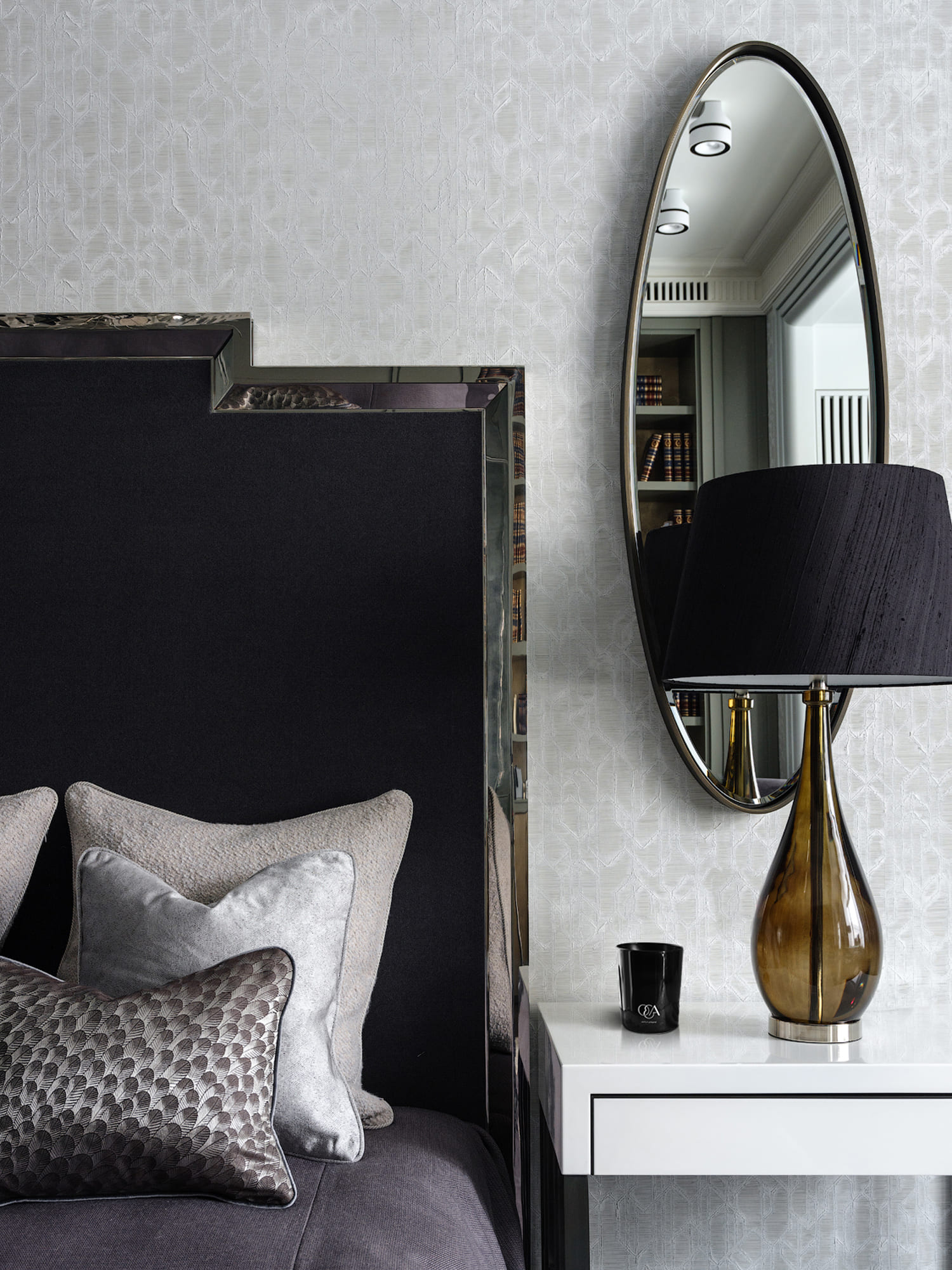 A bedroom fragrance should be soft and sensual. I love Scotland, with its nature and energy, so in my bedroom I have a diffuser with a whiskey and oak fragrance.
More neutral tones resembling the smell of clean bedding in a mixture of rose petals, lily, musk and exotic sandal tree will help you relax and enjoy the solitude.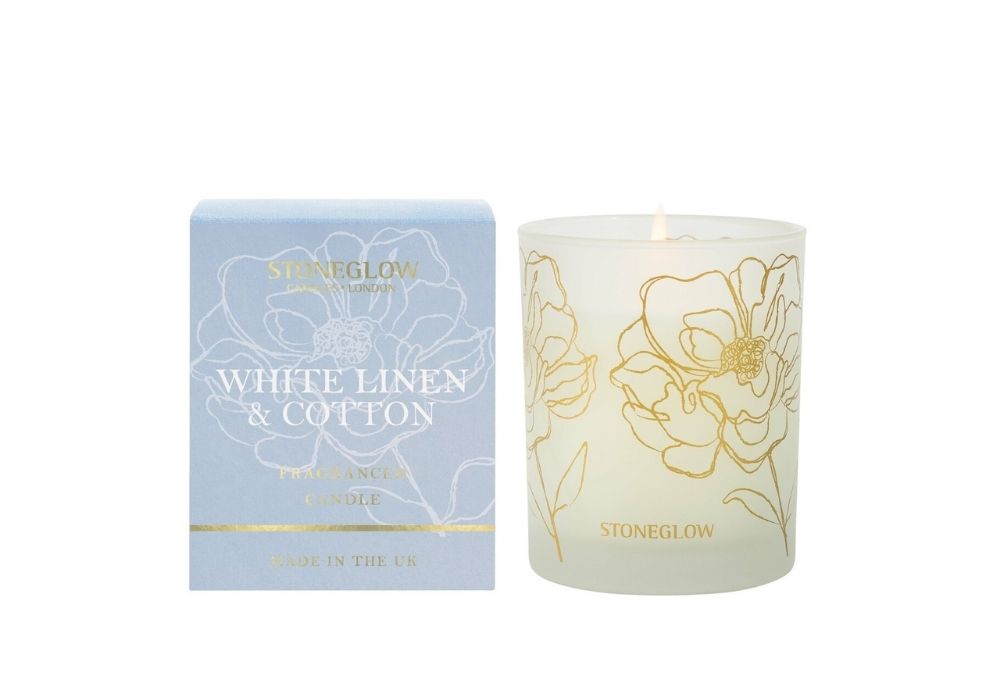 A pure, clean scent WHITE LINEN & COTTON by Stoneglow reminiscent of freshly laundered linen
OFFICE FRAGRANCE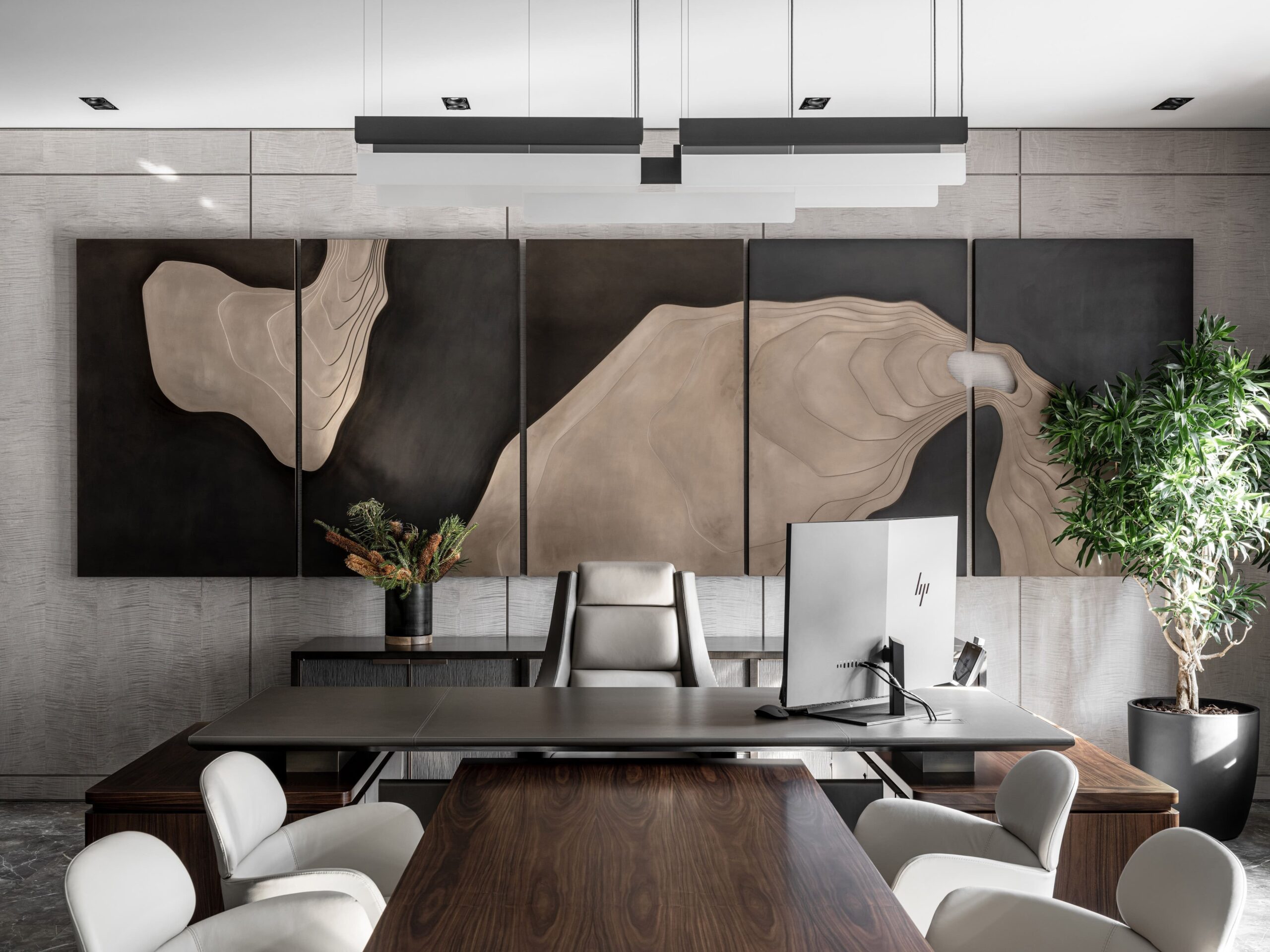 In the office a fragrance helps concentrate, keeps one alert and stimulates productivity. Lime, bergamot, mandarin, mint and grapefruit bring inspiration and improve the mood.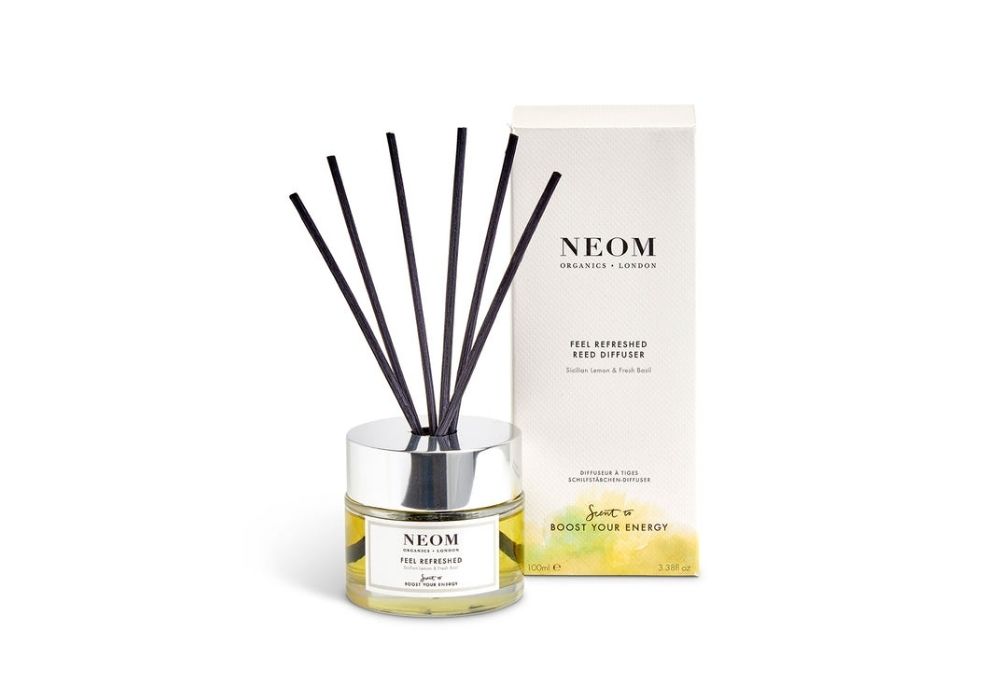 Expertly blended Scent by Neom boosts the energy fragrance, Sicilian lemon & basil.
Bring the warmth and comfort to your home study with Reed Diffuser and candle FEU DE BOIS by O&A London, cashmere, musk, vetiver
___
Home fragrances can be an original gift for your loved ones. A composition chosen with love would remind them of the times spent together, and awaken feelings.
Discover O&A London Home Fragrance 
Text: Anna Agapova