Ten fabulous Christmas gift ideas for those looking to find harmony this festive season
18 Nov 2022
We all know: that peaceful inner feeling is the key to finding harmony and happiness. Finding that harmonious state within yourself first is paramount if you want to share it with other people. During this festive season, art and design can open avenues for you to indulge yourself and others in every part of daily life.
Harmony is deeply rooted within the balance of our mind, body and soul. Anna Agapova, the creative director of O&A London, shares ten gifts ideas, which could be perfect for any giver or receiver searching for harmony over the festive season and in the coming year.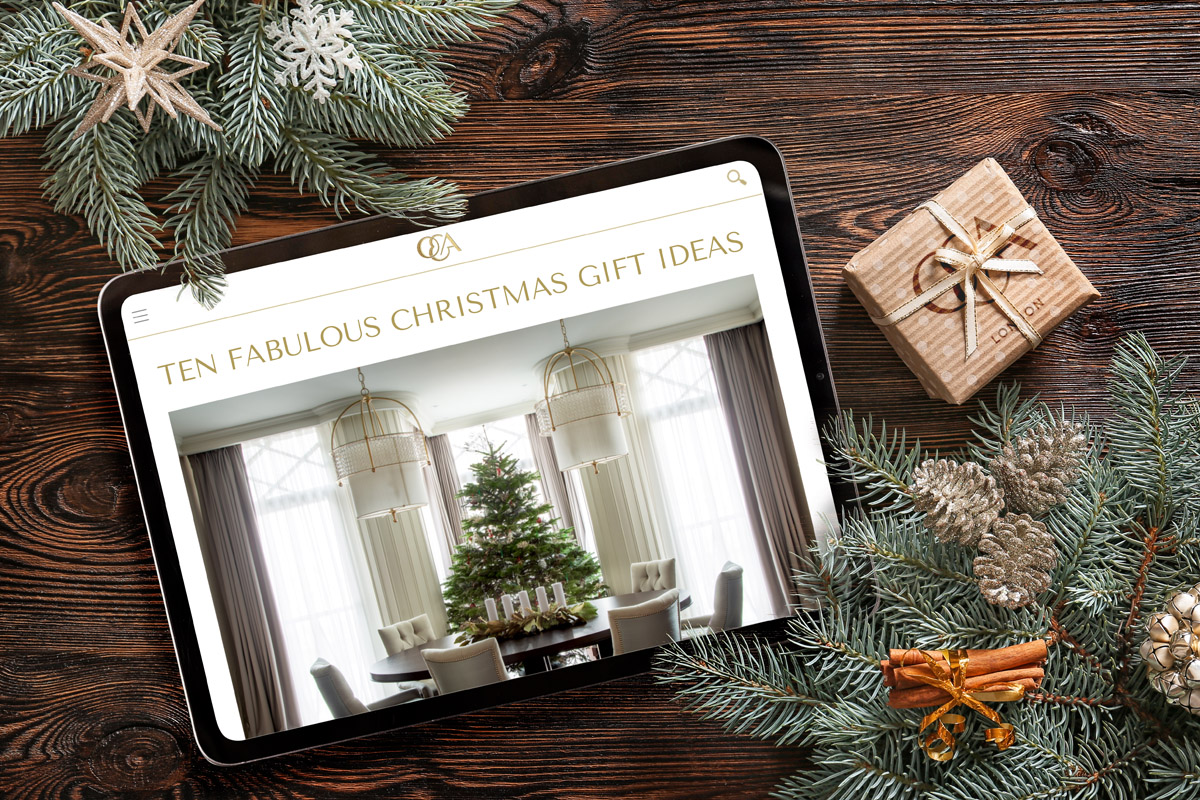 1. YOGA MATT
Anna believes that yoga practice helps to connect more deeply with your inner core and the creative forces that drive you. For her a yoga mat is not just a piece of fitness equipment – it's a metaphor. It represents the space where your find relieve from the stressful, chaotic, and unpredictable nature of everyday life. Try to combine a yoga mat with a creative design. Vibrant colours and beautiful designs transmit a very powerful energy which, in turn, creates a strong emotional connection, if a yoga mat is given to a close friend or relative.
Anna says: "In my life as well as in my work I pay special attention to a personal wellness concept and I prefer natural eco-friendly mats like Cork Yoga, Yoloha, Suga Yoga Mats. Made of very eco-friendly materials – bamboo, natural rubber, cork and organic cotton – these mats will break down naturally and organically once disposed, unlike the PVC or foam mats."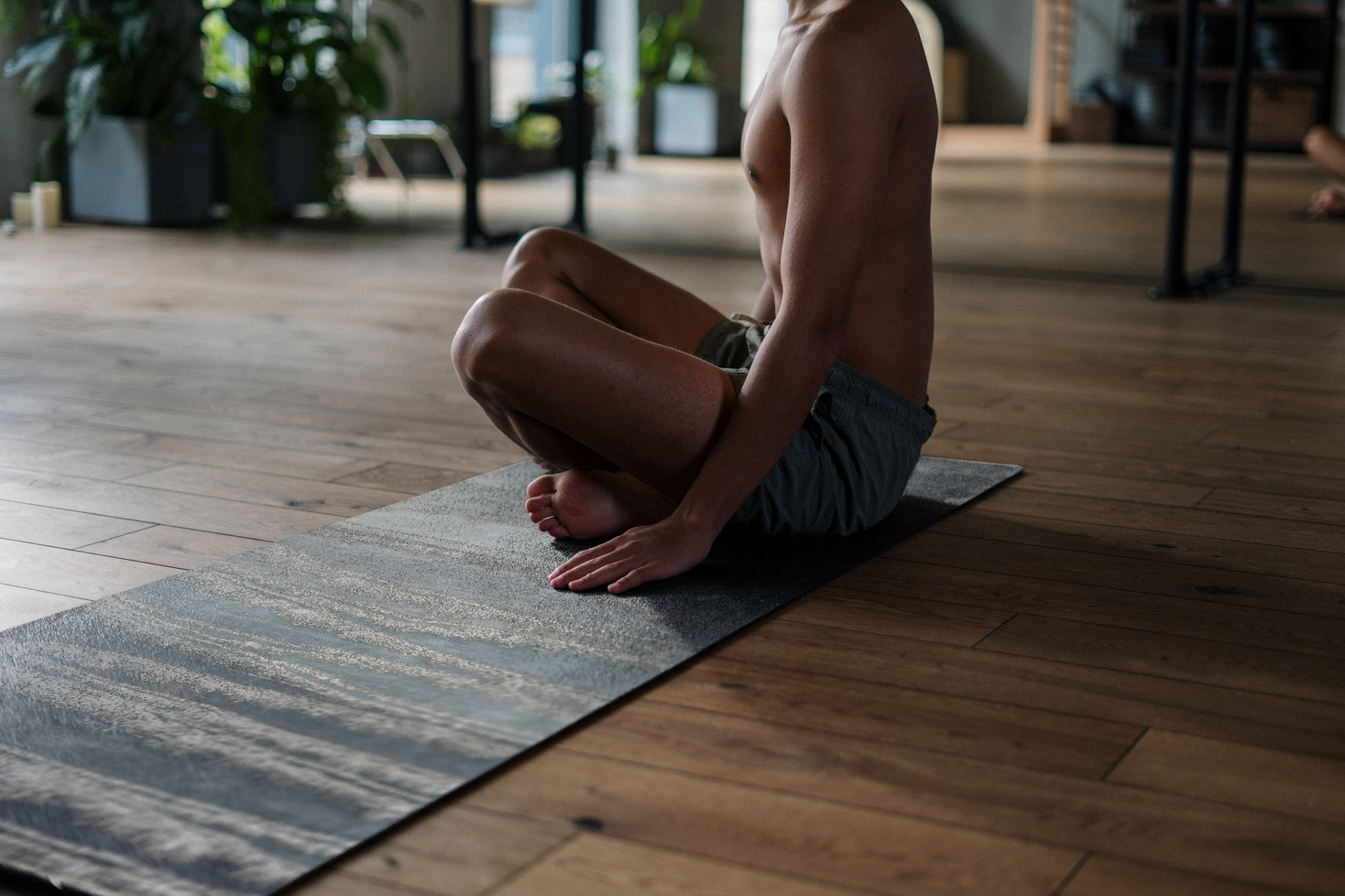 Yoga Matt with the "Ocean" rug print
2. HOME FRAGRANCES
Fragrances usually leave a strong impression.  Just like art displayed in the living room, a fragrance sets the mood and evokes memories. Create a chilled-out atmosphere at home with the help of CANDLE & REED DIFFUSER SAPIN BLANC by O&A London: the vibrant fruity scent of fresh citrus notes gently leads your senses to a hint of elegant cedar and sandalwood.  It's the perfect way to manage the ambience of your home. A beautiful gift to create a harmonious ambiance and invite you and your guests to relax.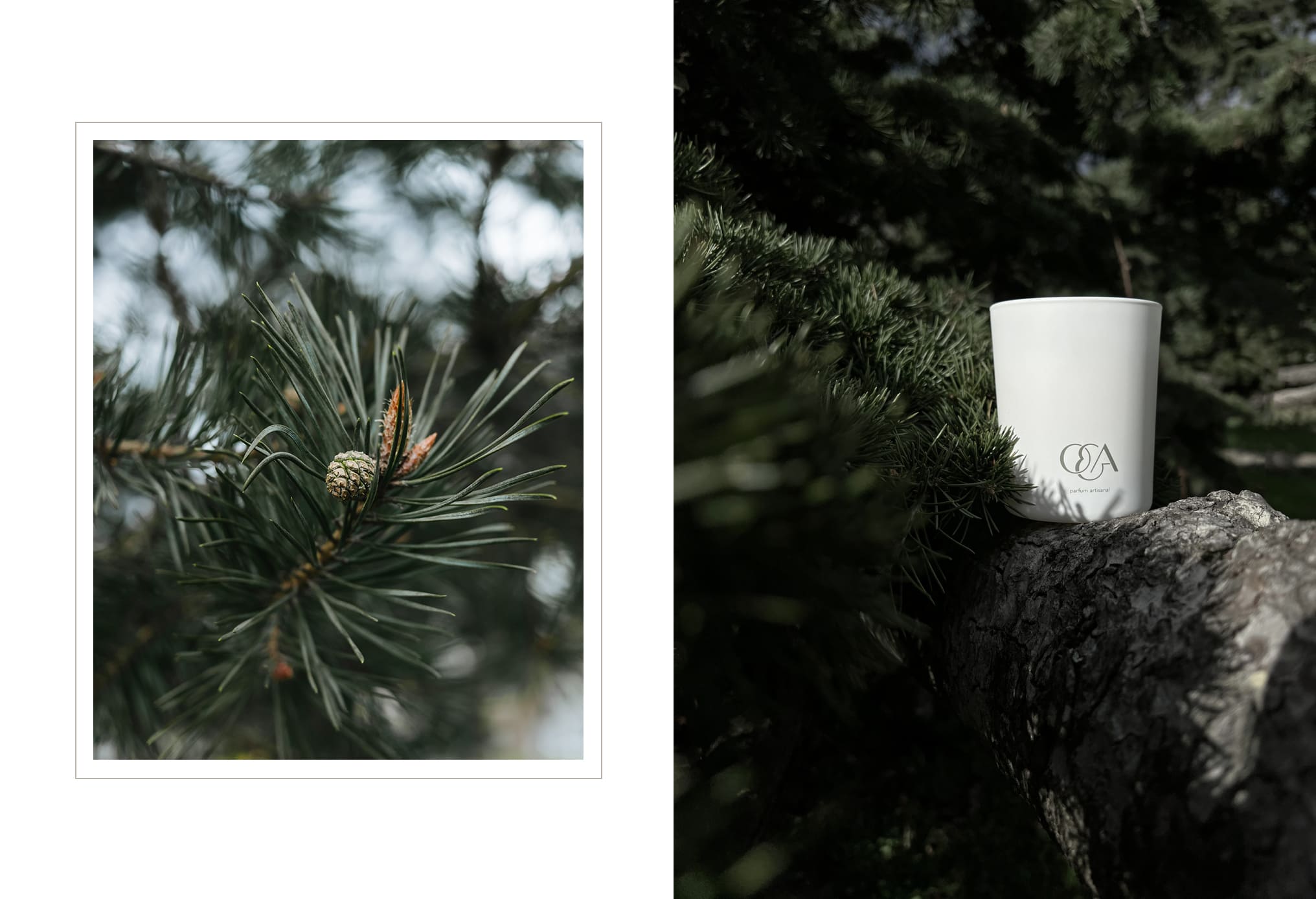 CANDLE & REED DIFFUSER SAPIN BLANC
3. YOGA WHEEL
A yoga wheel is designed to help open your chest, shoulders, back, and hip flexors during yoga sessions. The Yoga Wheel Mandala Night offers support for challenging poses while adding creativity to your practice.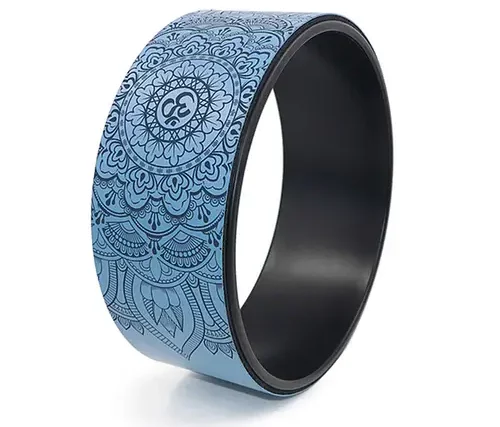 4. AROMATHERAPY EYE MASK 
"I love travelling and there is always an eye mask in my bag. It's ideal for meditation, relaxation, travel – or simply on the days when you are struggling to fall asleep. This lovely gift will never go to waste."
Spritz Wellness eye mask is filled with removable lavender sachets to promote calm and relaxation. The removable outer cover is washable and made from beautiful and iconic Liberty London Tana Lawn cotton fabric.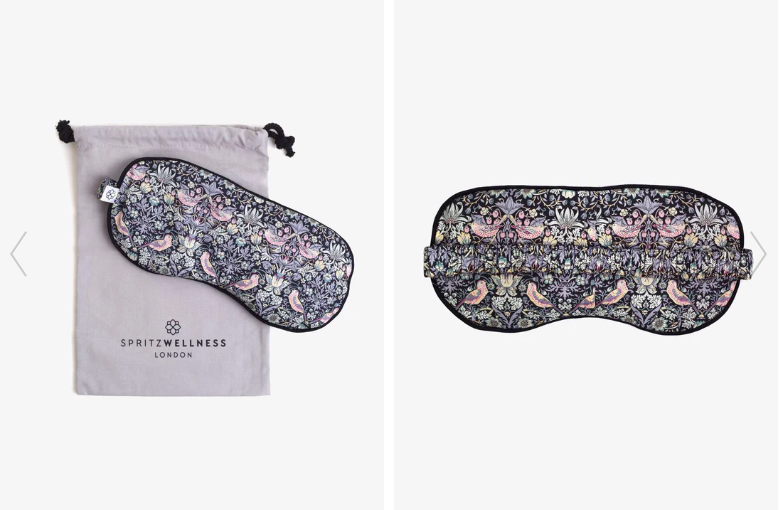 5. LUXURY BEDDING 
Getting into bed at the end of a long day is one of life's greatest pleasures. It's that unmatched feeling, which makes luxury bedding such a desired gift. After all, a great night's sleep is truly priceless.
"I love adding a touch of sophisticated yet simple luxury to all of our interior projects by introducing luxury bed linen from Italian brand Quagliotti1933, the French brand Aigredoux or the fabric house de Le Cuona with its 100% organic linen collection."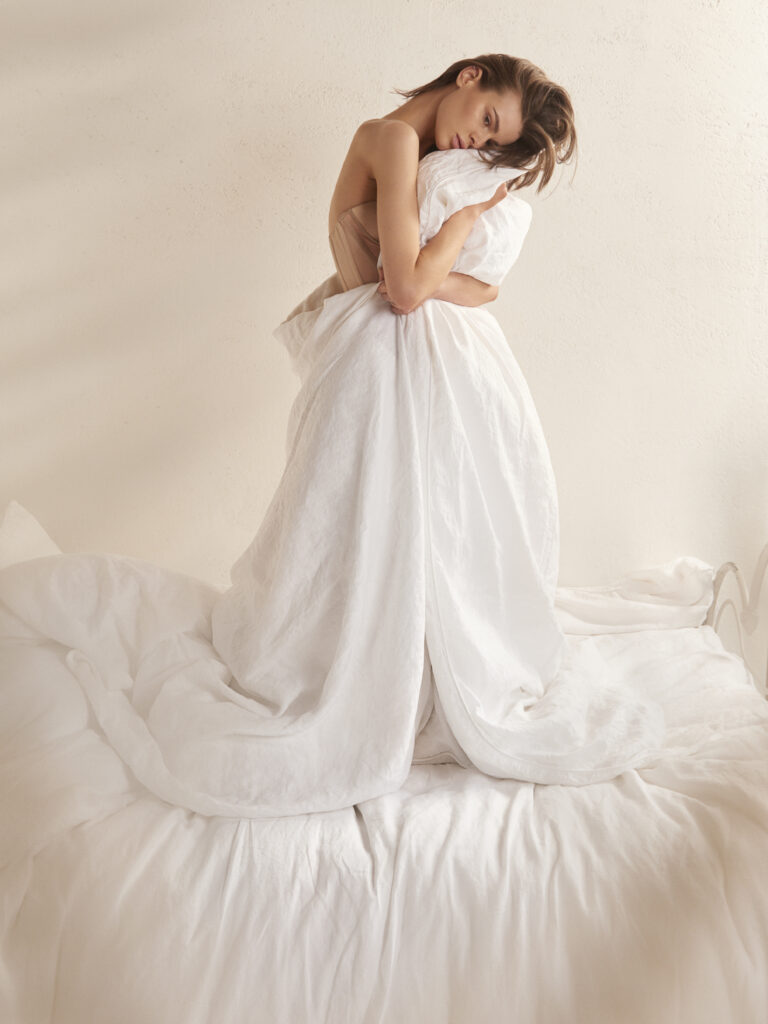 6. VASES
The unique character of any interior can be found in the smallest detail. Choose a truly exceptional piece to add personality to a home. Inspired by natural forms and organic structures the asymmetric vases by Michèle Oberdieck are an embodiment of 'balance' based on their shape, surface and colour. Designs by Regina Medeiros are manufactured by hand and coloured with oxides and gold components. Her exceptional glass objects make a lovely gift because they will add the perfect finishing touch to any room.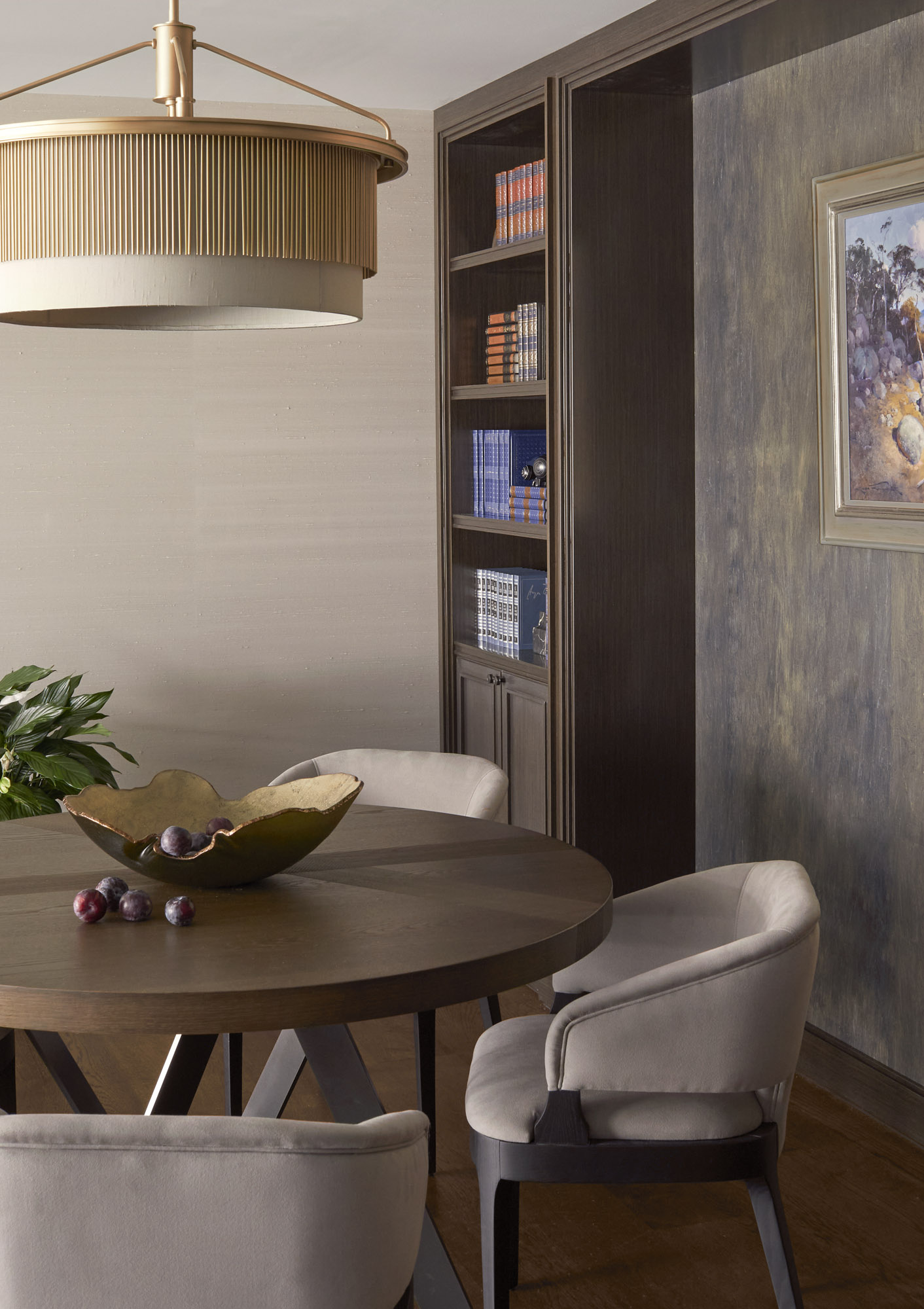 Apartment in Kensington, on a table is vase by Regina Medeiros
"Nature is a source of creativity for me. It may sound odd that vases by Olivia Walker are mainly are inspired by fungi, corals and bacteria. However, by selecting her beautiful pieces as a present, you will gift balance and harmony to the space they will adorn."
7. SCULPTURE
Adding sculpture to a home means elevating the architectural structure of the space. This art form can bring a new dynamic to a space, evoke emotions and tell a story. Sculptures by Roger Hardy are emotional, tangible objects. The artist uses  the effect of natural degradation in his materials. His sculptures inhabit space and time and would be a special and truly unforgettable gift for anyone.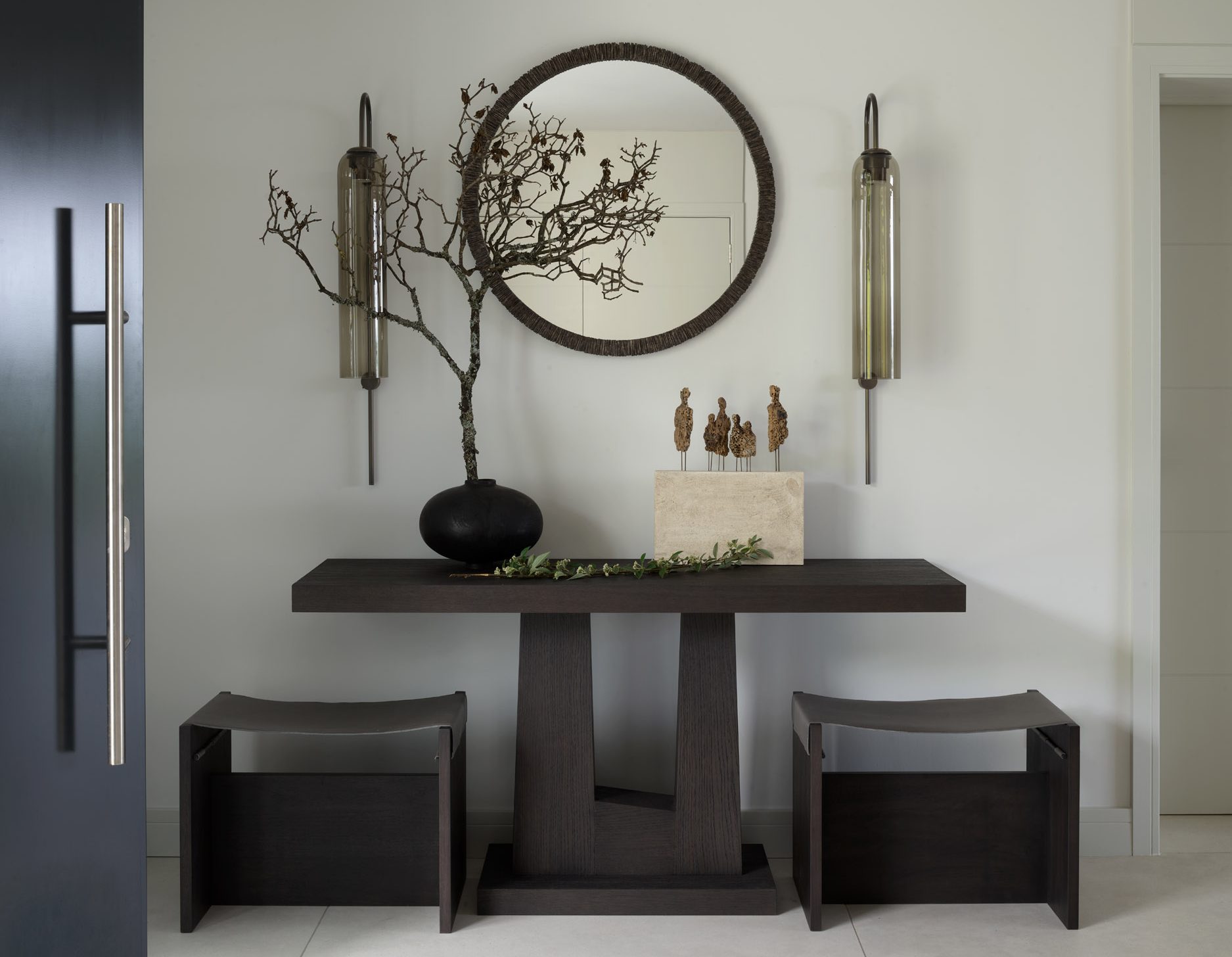 Holiday Home in Devon, sculpture on a table by Roger Hardy
Celia Smith creates works of art dedicated to birds. Celia collects pieces of wood and scrap metal, which she paints and uses in her creations. Her sculptures bring a sense of life and energy into your space.
8. ALPACA TOYS
Nobody is waiting for Christmas gifts as eagerly as children. Choose toys that encourage your kids to step away from their screens and get immersed into a new, magical world. Alpaca teddies from LACORINE are soft and handmade in Peru.
"How I wish I had one like that as a kid! Your children will want to get their hands on their own this year."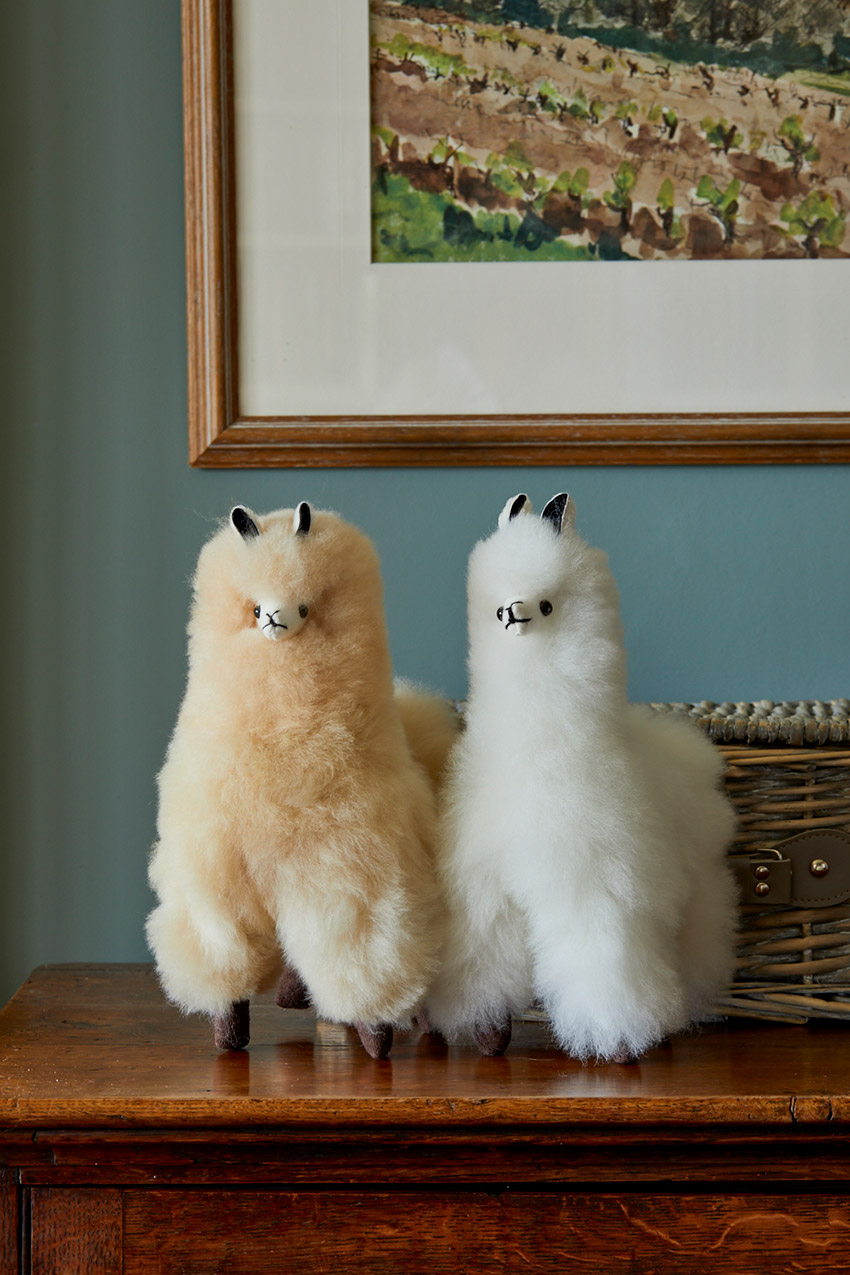 9. TEA
"As for many people drinking tea is a ritual for me: an opportunity to pause, calm the body and stimulate the mind. After a yoga class, my mind is relaxed. My body is invigorated and I feel peaceful. White, oolong, green and black tea provide a slow release of energy along with a soothing and relaxing effect. My favourites are exclusive blends of Fortnum & Mason that are perfect for a daily cup of tea wherever you are – whatever your next challenge will be."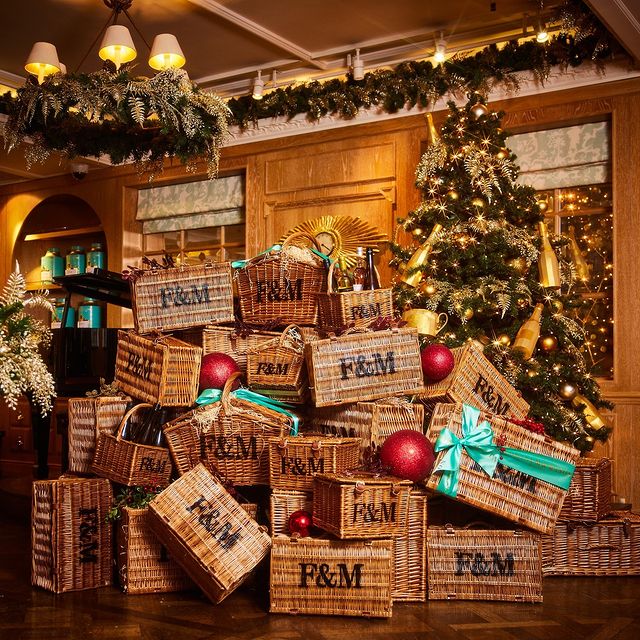 10. TRAVEL
Sometimes life can become a bit overwhelming. Too much work, too little time and ultimately, too much stress. Isn't it a wonderful idea to take a break somewhere else, to pause and allow your body and mind to recalibrate while enjoying a different culture and to be reinvigorated by new experiences. There's no better gift than new experiences and emotional memories. But here's a word of advice: gifting travel experiences might be the trickiest and most personal gift of all and choosing the right one can be difficult. If you are looking to indulge a loved one by gifting an inspired and memorable experience a travel-related gift card is probably the best option.