London
O&A London Interior Design Studio created Christmas decorations for 11 Cadogan Gardens hotel in London, a boutique hotel with an outspoken traditional English style. For traditional Victorian space we suggested light contemporary decorations which emphasised the style of the interior and made it appear airy at the same time. The idea was to create a Christmassy atmosphere and make the guests feel closer to their own homes.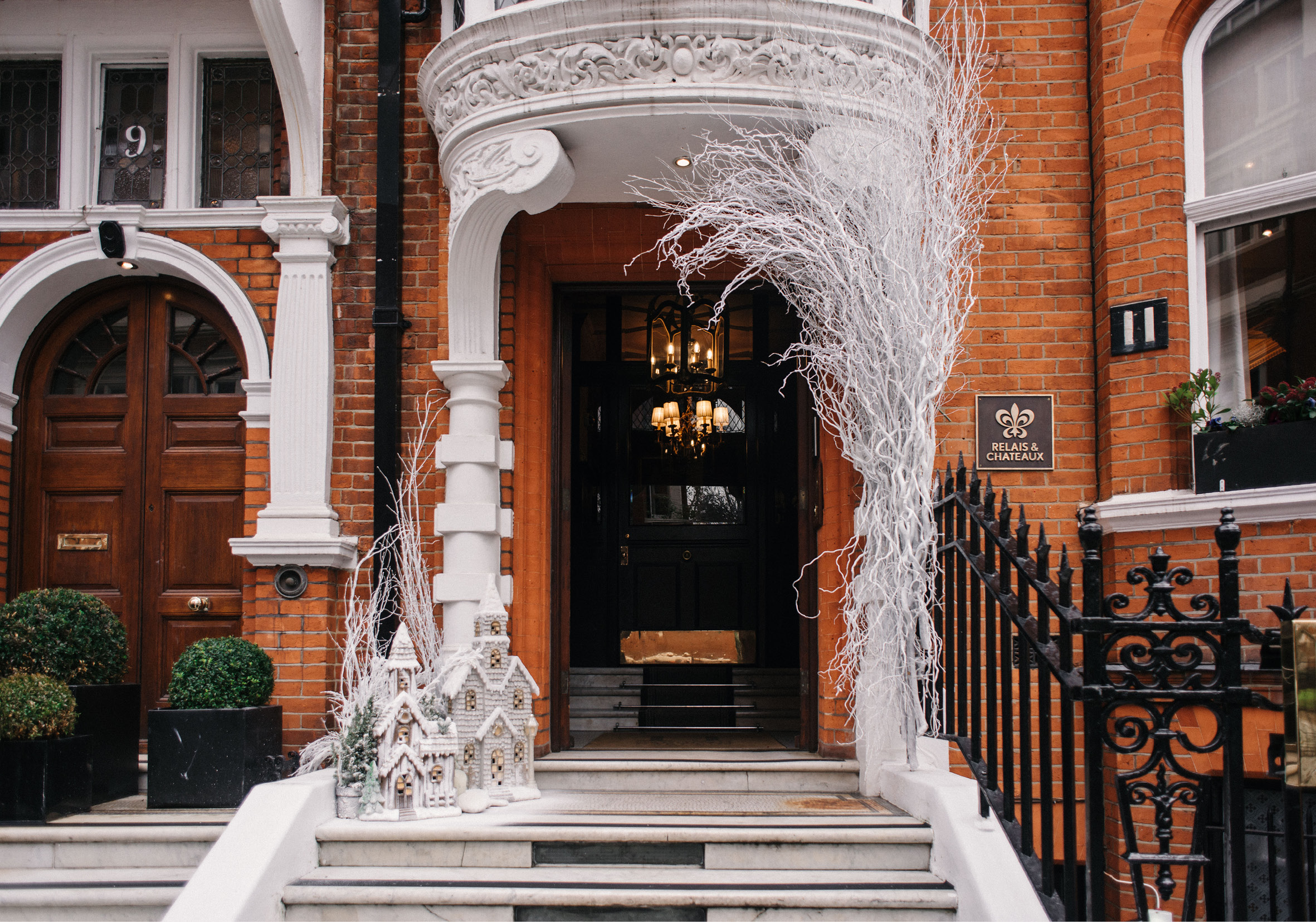 As we know, first impressions about a hotel are formed by the guests in the first two minutes. This is why it was so important to create the right image for the hotel lobby, as this is the first space that the guests see. Especially for this lobby, we designed and created a composition of five little ceramic houses with flameless candles inside.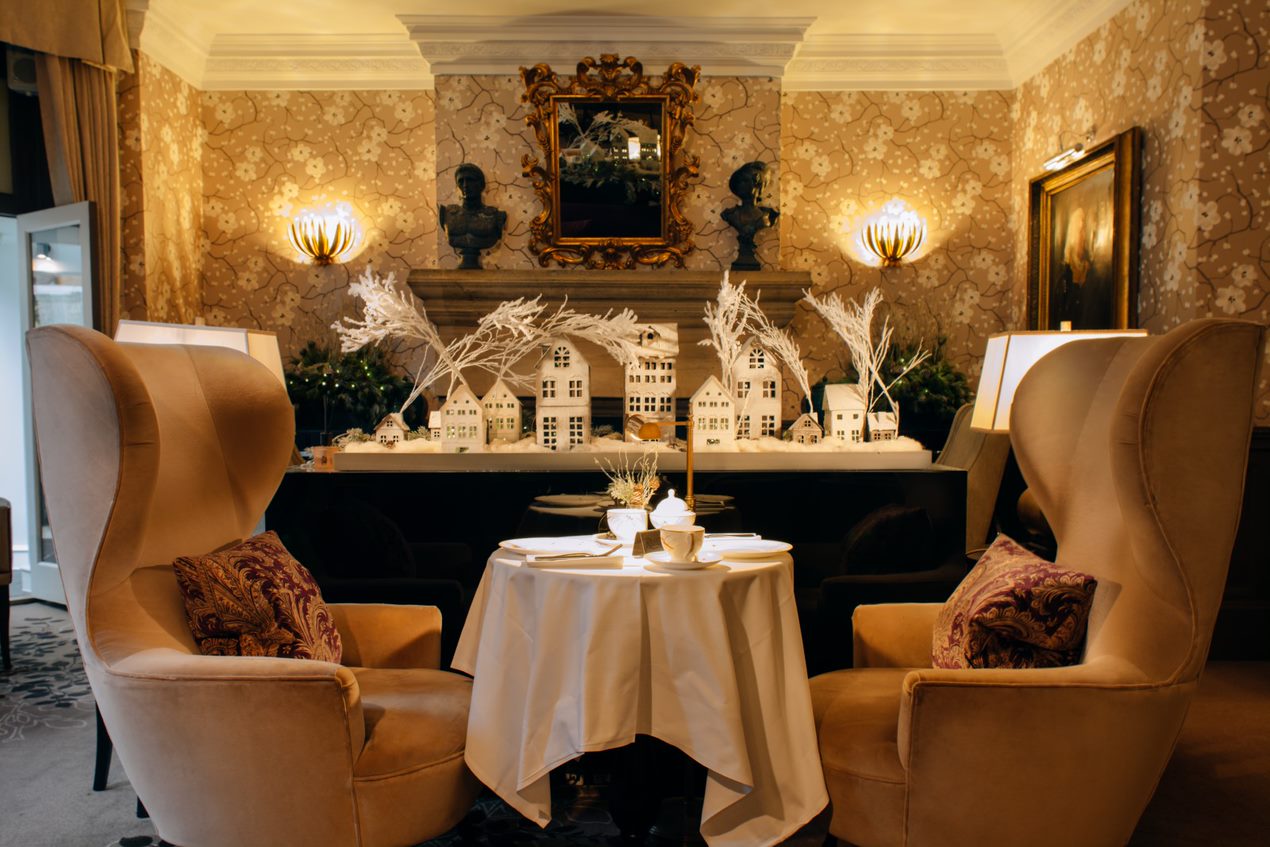 For windows, we designed handmade eye-catching hanging decorations. The floral compositions with fresh and artificial flowers mixed with tree branches filled the rooms with a fantastic pine aroma.
We decorated 5 Christmas trees with original handmade decorations created by our incredibly talented designers.