Country & Town Interiors Guide 2021-2022 features our "OCEAN" rug
08 Sep 2021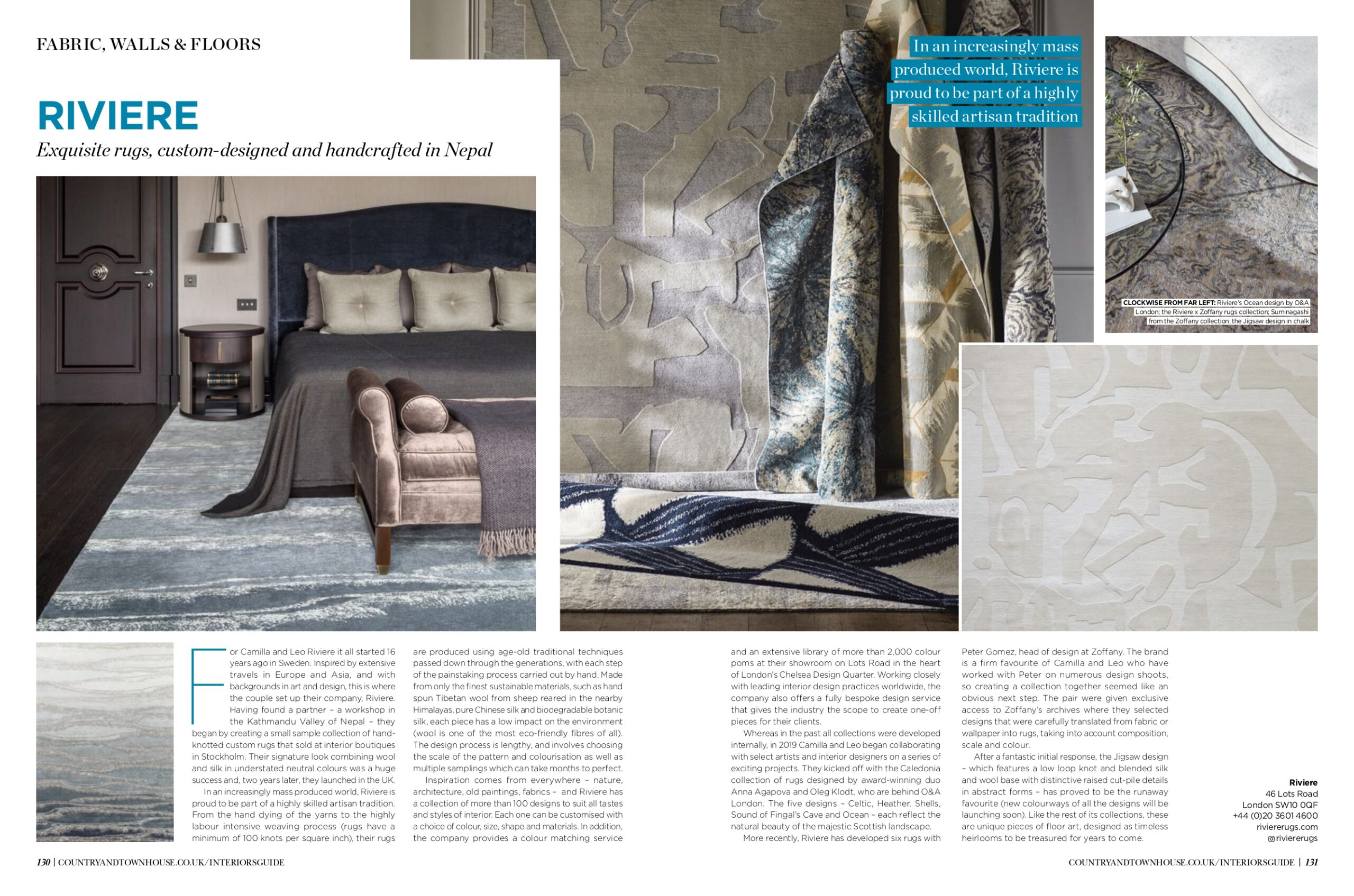 Traditionally the October issue of the Country and Town Interiors magazine features the top 50 British designers. Alongside the 50 designer profiles, there are essays from our favourite design writers profiling artisans elevating craftwork into art.
We are delighted to announce that our "Ocean" new rug design was included in this issue that highlighting modern design philosophy – "surrounding yourself with nature to boost wellbeing".
Our 'Ocean' design features a pattern reminiscent of the mysterious ripples left by receding waves on the wet sand. It is unpredictable, like water – swirling in intricate shapes and forms before returning to the bosom of the sea.
The design is the result of a collaboration between established British rug company Riviere and award-winning interior designer and architect Duo Anna Agapova and Oleg Klodt by O&A London. The Ocean rug is part of the handcrafted CALEDONIA rugs collection, inspired by the majestic landscape of the Scottish Highlands and reflecting a deep and intimate sense of beauty that the two designers experienced on their first visit to the region.
To find out more about the 'Ocean' Rug, follow the link.