Dew drops on blades of grass turned into lighting design pieces by Maison Pouenat and O&A London
09 Sep 2022
O&A London and The Maison Pouenat are pleased to inaugurate its new lighting collection during PAD London fair, which runs from 10 to 16 October in Berkely Square.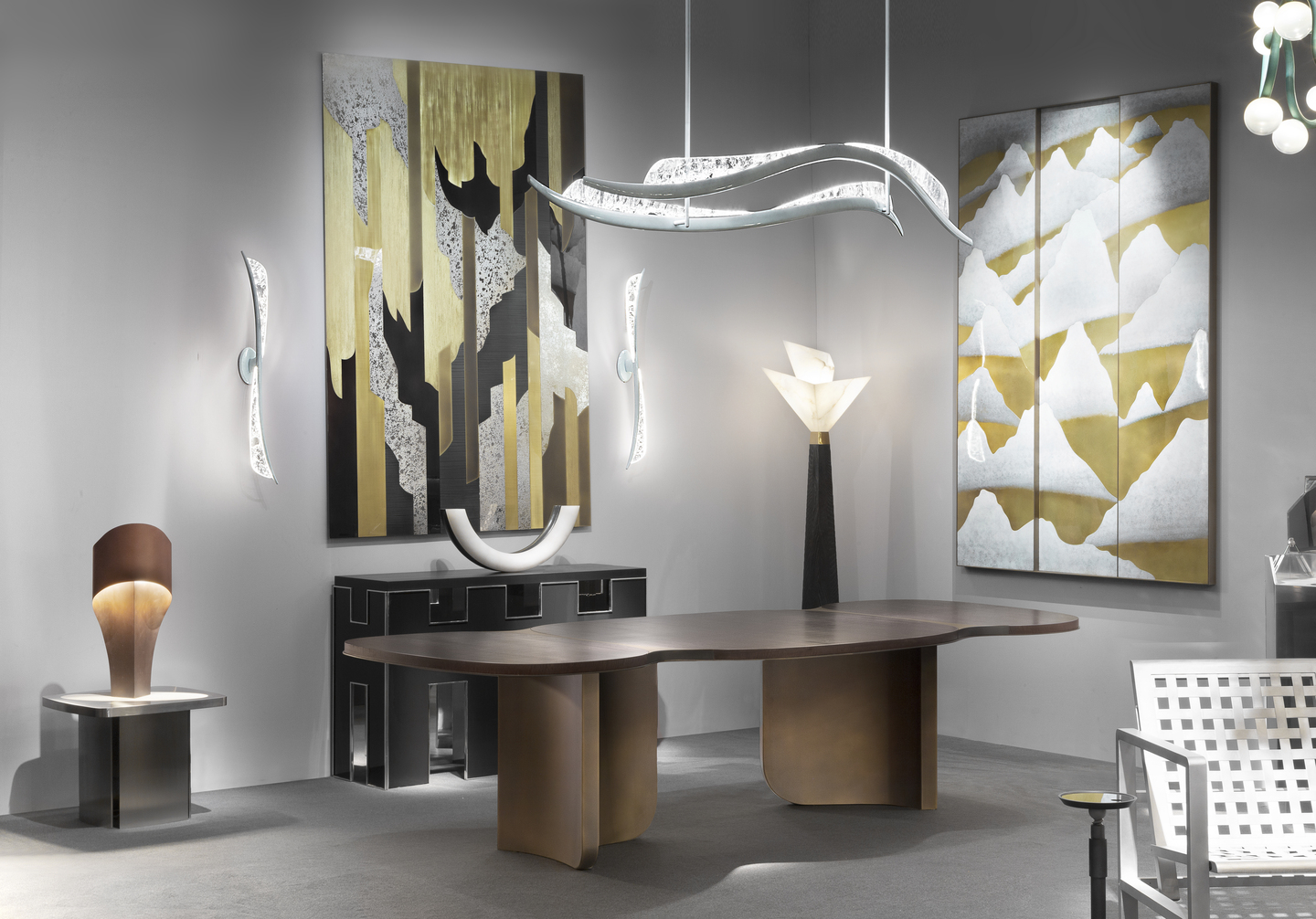 AVENA PENDANT & WALL LIGHT
O&A London's new lighting collection created in collaboration with Maison POUENAT perfectly reflects these brands philosophy. We believe in the harmonious co-existence of humankind with all other parts of nature. By combining the latest technology with ideas gathered from the basic laws of nature we create sustainable pieces that speak the voice of nature itself.
The gently curved elongated shape of the AVENA PENDANT, reminiscent of dew drops on blades of grass, makes this wall light a beautiful statement piece for any generous space, perfect to accentuate a table area.
Elegant, simple and yet sophisticated – AVENA WALL LIGHT delicately accentuates the space by casting soft light on the wall. The beautiful combination of the materials – a brass 'stem' and artisanal glass imitating the shape and texture of droplets – makes this lighting fixture appear solid and fragile at the same time.
Anna Agapova: "The inspiration for the collection came to me at dawn – that magical time of the day when the silence of a beautiful garden brings calm and harmony and invites you to contemplate. I was sitting outside in the freshness of an early morning, seeing the grass shimmer with the morning dew – a sure sign that a new day was about to begin. There really is something so special about these early mornings and I wanted to capture the unforgettable experience of that particular moment in the tactile and visual character of this design".
Avena pendant and Avena wall light will be on display at the 2022 PAD London fair, which runs from 10 to 16 October in Berkely Square, Maison Pouenat, Booth B 12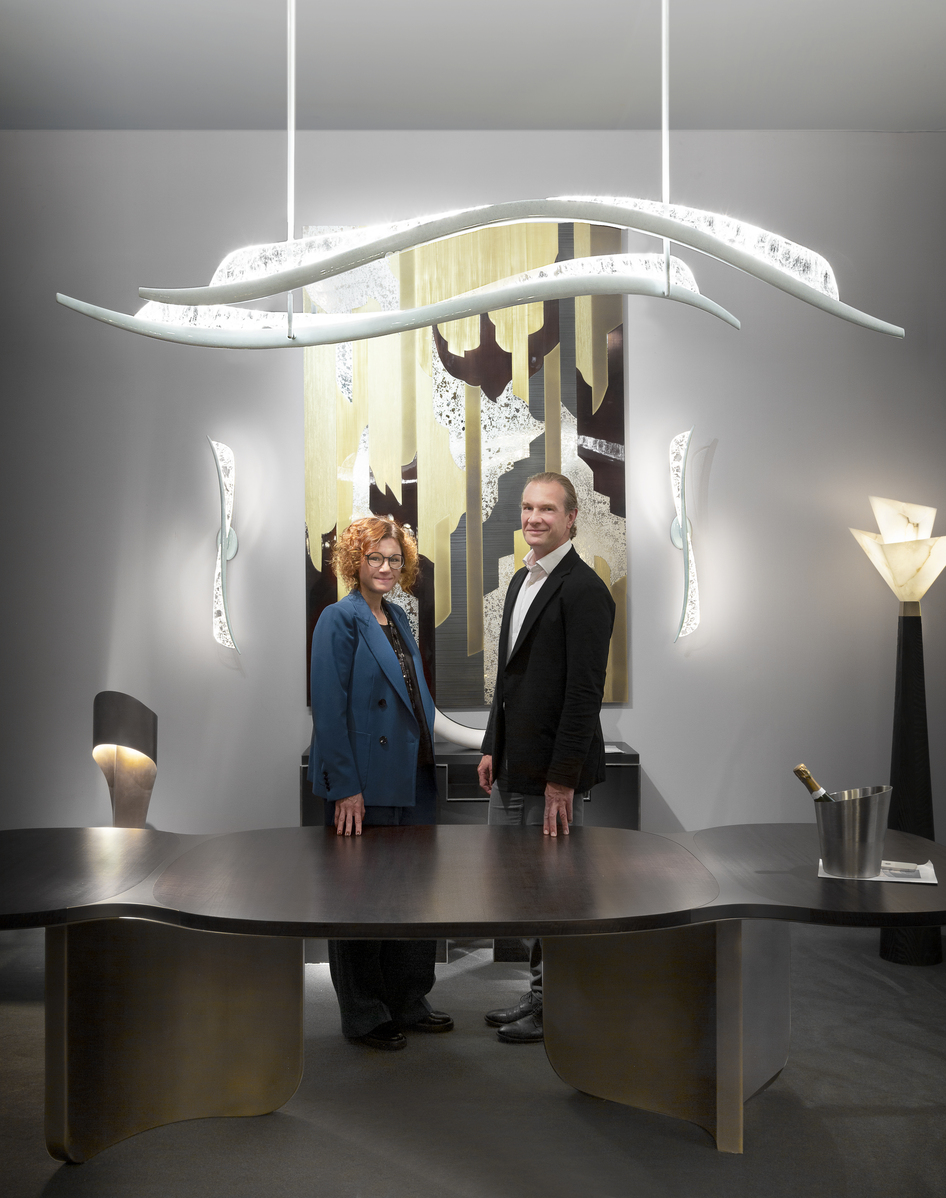 COLLABORATION WITH MAISON POUENAT
O&A London carefully considers every project before delivering results. We always aim to find unique items which emphasise our clients' personality. For many years we have been working in close partnership with Poeunat, a iconic French design and metalworks brand with a similar philosophy, renowned for its artistic craftsmanship in metalworks, particularly wrought iron. As a natural and obvious next step in our long-standing relationship we set out together in order to create a new collection of bespoke lighting and furniture.
The Poeunat studios were established in Moulins, Allier in 1880. In the sixties the company expanded into interior design and decorative arrangement of metals.
"The professionalism of Poeunat is indisputable, and we appreciate their unwavering standards. The French approach, attention to detail is the basis for this collection. Each piece combines timeless elegance and luxury", – Oleg Klodt said.
"We have created timeless and balanced interior pieces, experimenting with shape and style. Every single piece is a sculptural art object and has been created as an interior centre piece", – Anna Agapova said.
For press inquiries: alla@oa-london.com