Great British Brands by the Country&Town Magazine, January 2022
01 Feb 2022
The Country & Town magazine is highlighting our Caledonia rug collection in Great British Brand issue.
The Caledonia rug collection is produced in collaboration with Riviere Rugs and includes five mesmerising designs. Our design, combined with Riviere's creative and highly skilled artisanal approach to rug making, allies for a collection of contemporary rugs of extraordinary beauty.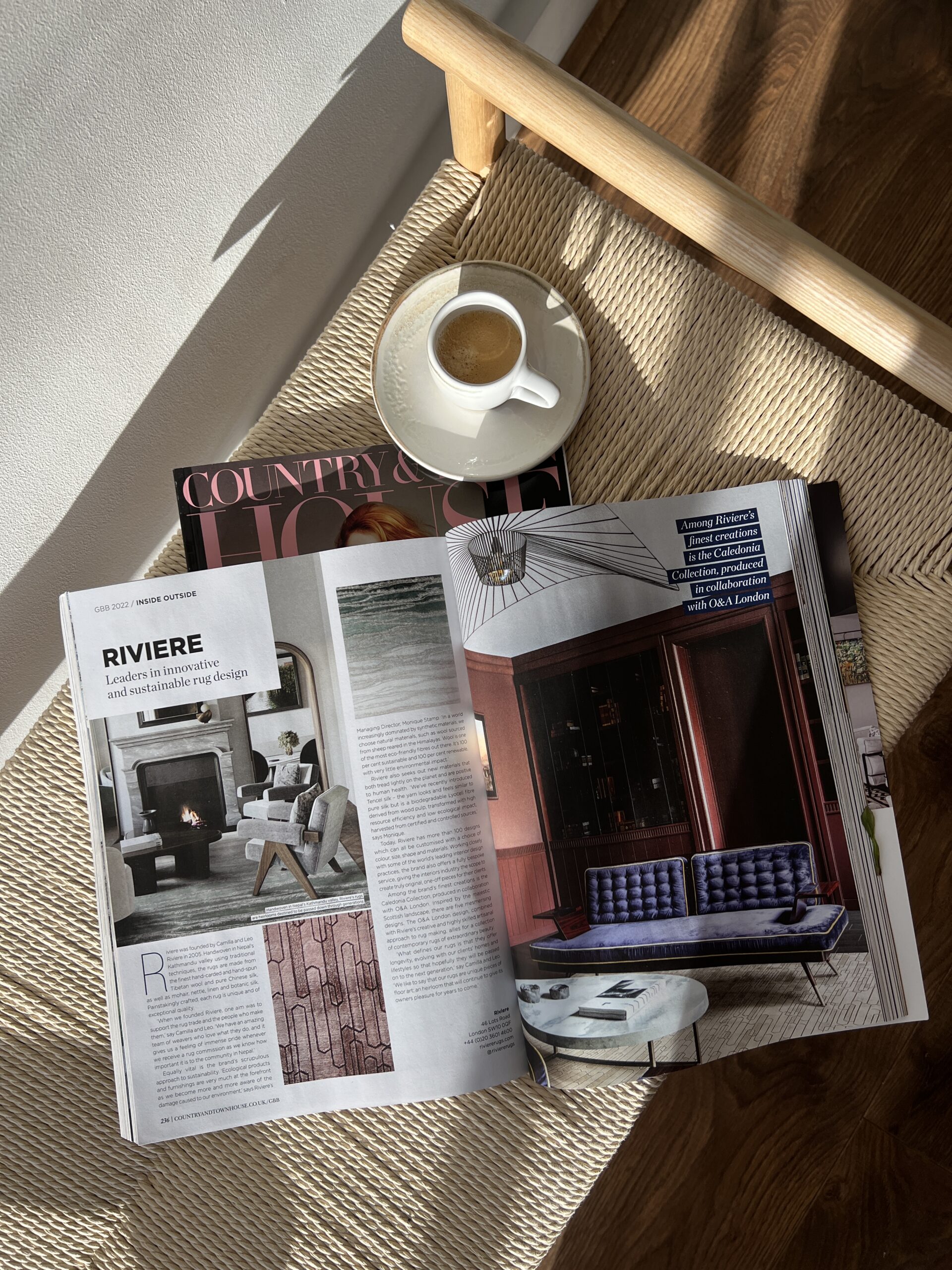 Handwoven in Nepal's Kathmandu valley using traditional techniques, the rugs are made from the finest hand-carded and hand-spun Tibetan wool and pure Chinese silk, as well as mohair, nettle, linen and botanic silk. Painstakingly crafted, each rug is unique and of exceptional quality.
In the article we draw attention to the new colourways of our iconic Ocean and Fingal's Cave designs.
Press inquires: Alla Yaskovets
alla@oa-london.com