Top 7 tips for creating a warmer home this winter
19 Oct 2022
Every winter, as soon as daylight fades, we long for warmth and comfort. Some of us resort to an endless supply of hot drinks or wrapping up in electric blankets and wearing thick wool jumpers. What else can you do to prepare for the drop in temperature? Here are our tips for keeping your home comfortable in winter. Try incorporating these design ideas from Anna Agapova to stay cosy without upping your energy bill.
1. Use your curtains
Solar heat is free, so make the most of it. Open your curtains and let the sunlight in during the day to take advantage of the warmer rays of light. When it gets dark, close your curtains, which will give you another layer of insulation and keep the warmth inside your rooms. Up to 40 per cent of the heat escaping your home in winter vanishes through uncovered windows.
Three-layer approach to window treatment, New York Apartment
In our interior design projects, we usually use a three-layer approach. We prefer the Roman shade from natural monochrome cotton as the outside layer. In the middle, we always put blackout blinds and finish this curtain pie with a decorative drape, which is made from natural materials like silk and wool. This trick helps to control the light in the room and shade the room easily in the summer.
2. Move your sofa
You look at the window and think of moving your favourite sofa in front of the radiator, but that's not a good idea. Furniture pieces placed near a radiator will absorb heat that is meant to radiate into your home. Let the hot air circulate freely.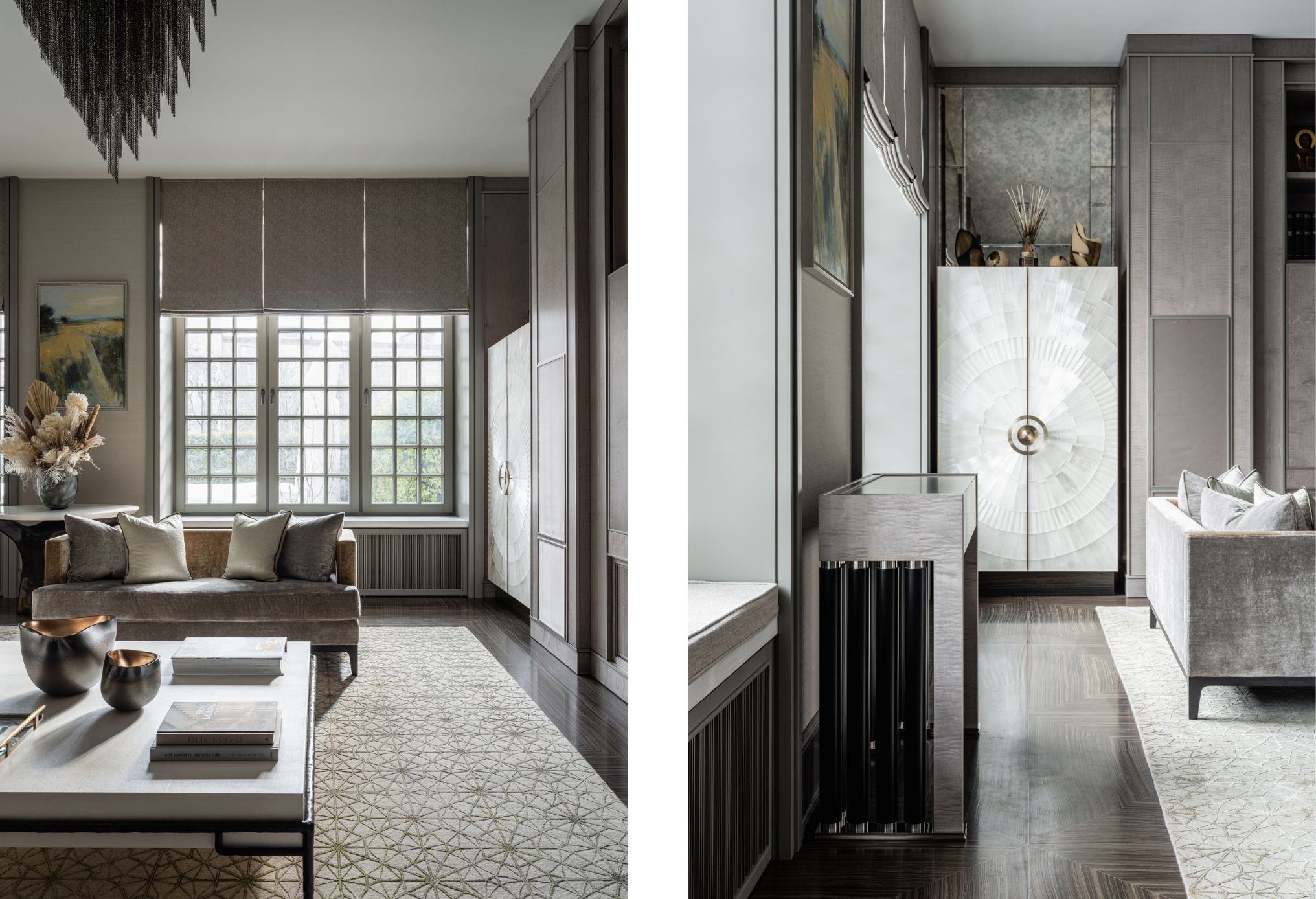 London townhouse with bohemian timeless french charm
3. Add extra layers
The same principle you might know from winter clothing is true for your home: the more layers you apply, the warmer it will feel. If at hand, additional upholstered furniture placed in your rooms could significantly save on heating. Adding different patterns and textures throughout your home textiles will also create a different ambience in your interior. Replace cooling fabrics with warmer textiles or add more blankets, knits and cushions. Drape them over your sofa, the bed and your favourite chair to make every room in your home feel warmer and more inviting.
4. Layer floors with rugs
Rugs may not add heat to your home, but they certainly add a cosy atmosphere to any space. Your home will instantly feel warmer and more welcoming. For extra texture, look for rugs that feature both a high and low pile. They also act as wonderful insulators on hard surface floors.
Snow Motifs Rug, Cityscapes Rug Collection
5. Add candles
Candles alone aren't powerful enough to heat a room, but they can certainly make their surrounding areas a little warmer. You can style candles by grouping them together, so that they give off extra heat when burning. Not only do they emit the most flattering light and smell fantastic, candles will also add a warm glow and a little heat to your space.
O&A London Home Fragrance Collection
6. Fireplace
When the temperature drops, there is nothing more appealing than a cosy fire. Fireplaces and wood burning stoves can not only reduce your heating cost, but they also add a very romantic atmosphere. Sitting before a crackling fireplace can set the mood and introduce warmth to your heart and your home.
Fireplace Christmas Decor Ideas
7. Incorporate colours and textures
Colours and textures can definitely add warmth to a space. Plenty of cushions on beds and sofas, special paint wall finishes or tactile wallpaper can make a home feel warmer. If you paint a room in warm colour tones you are likely to perceive a cosier atmosphere there. But if you prefer a neutral colour palette, texture is your best friend. Use embroidered pillows or a woven throw on the ottoman to add dimension to your space. Plus, they're easy and inexpensive to replace should your taste in colour and trends change.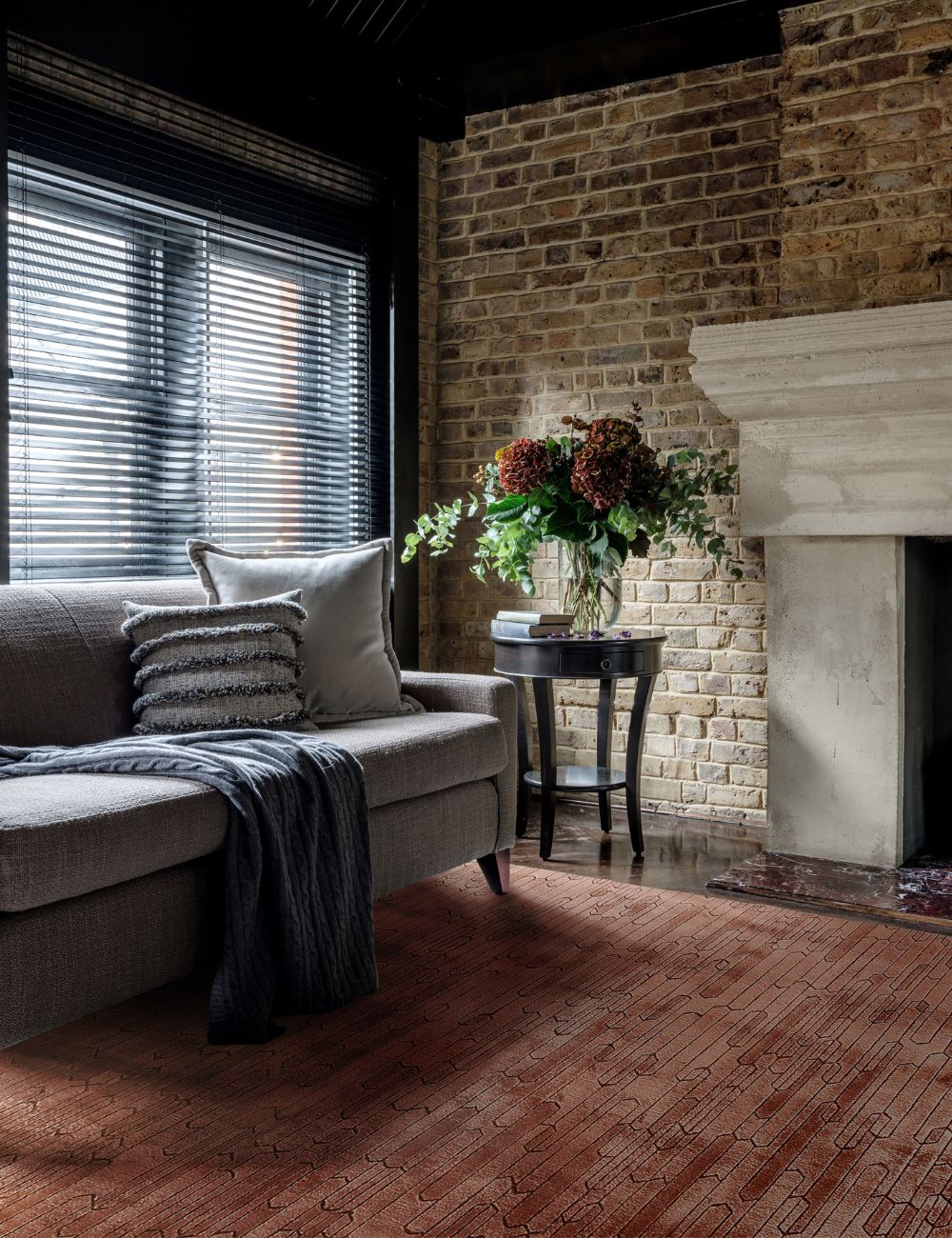 Text: Anna Agapova