Hellenistic-Inspired Lobby
O&A London was commissioned to design an interior for a luxury residential development inspired by ancient Greece. A new club 14-storey de-luxe class house in a strict neoclassical style. Upon entering the lobby, residents are immediately immersed in a world of refined art. The grand entrance features Hellenistic-inspired bas-reliefs and Greek columns, adding a sense of solemnity and grandeur to the central entrance. Designed by O&A London the stylish modern interiors with neoclassical aesthetics evoke an art gallery blending historical heritage and contemporary art.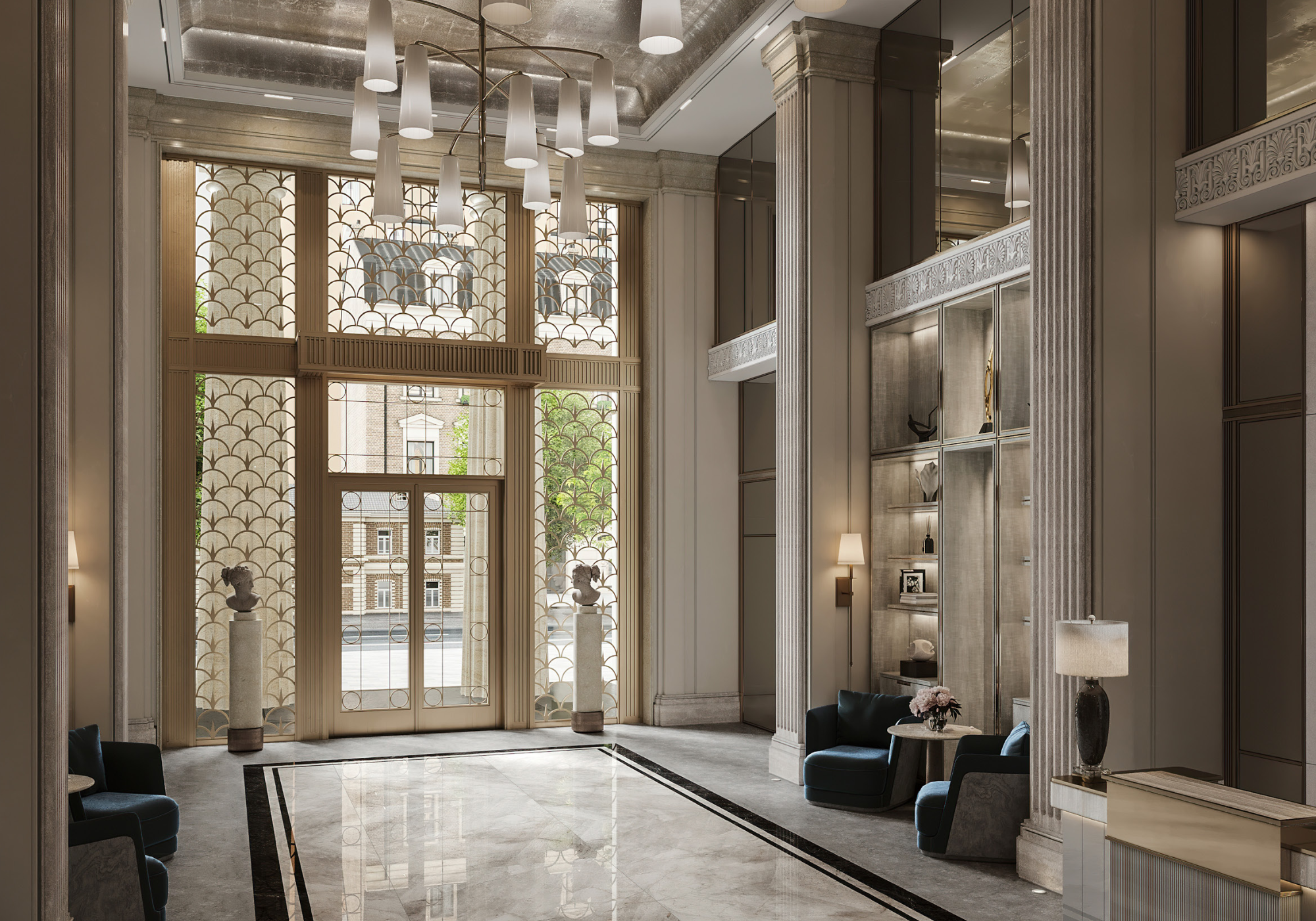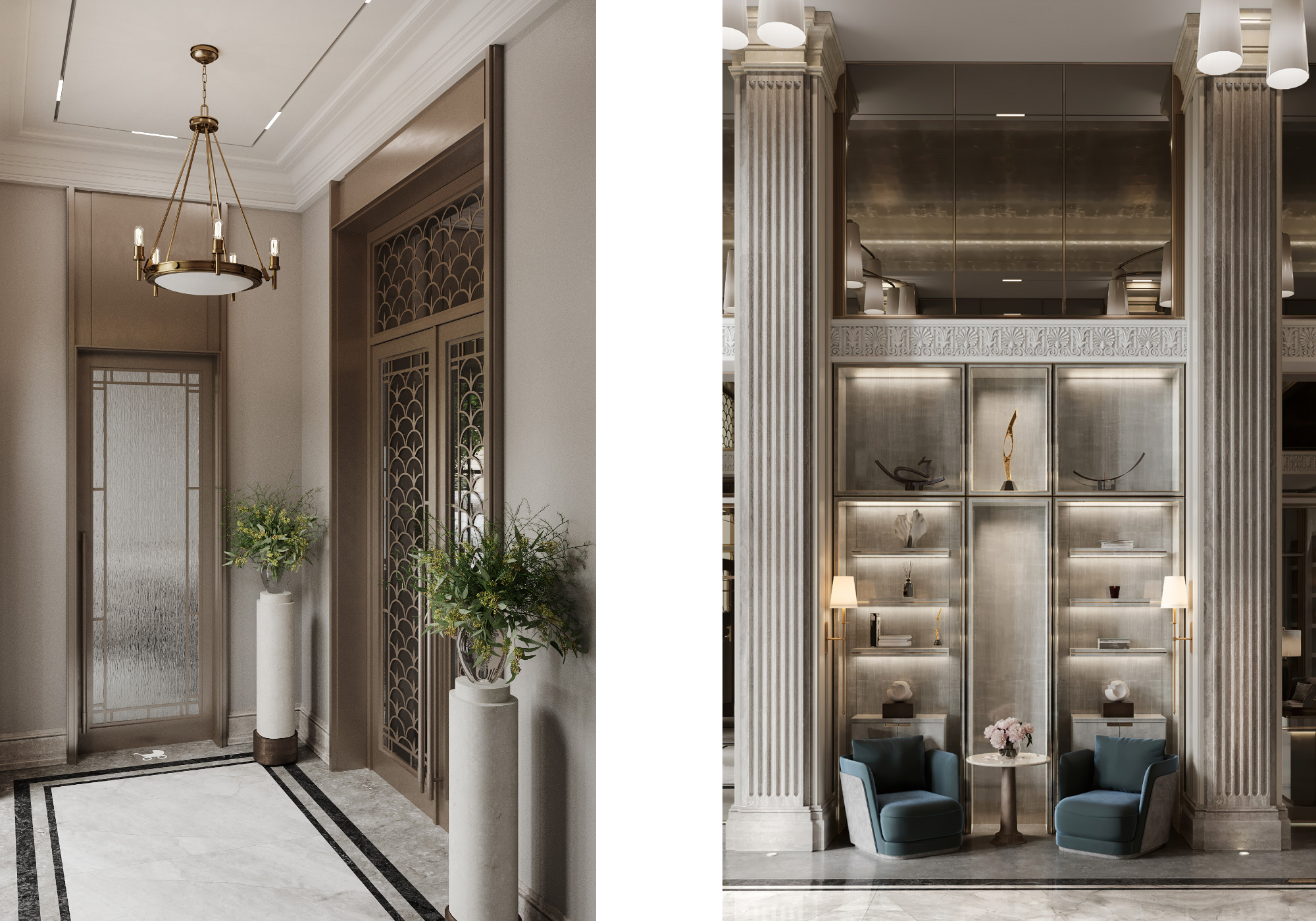 The end result surpassed all expectations, yielding organic and sophisticated interiors. The thoughtfully curated elements enhance spatial harmony, from symmetrical furniture arrangements to bespoke artworks. Natural stone floors, metal accents, architectural lighting and custom designs create a play of reflections, emphasising details.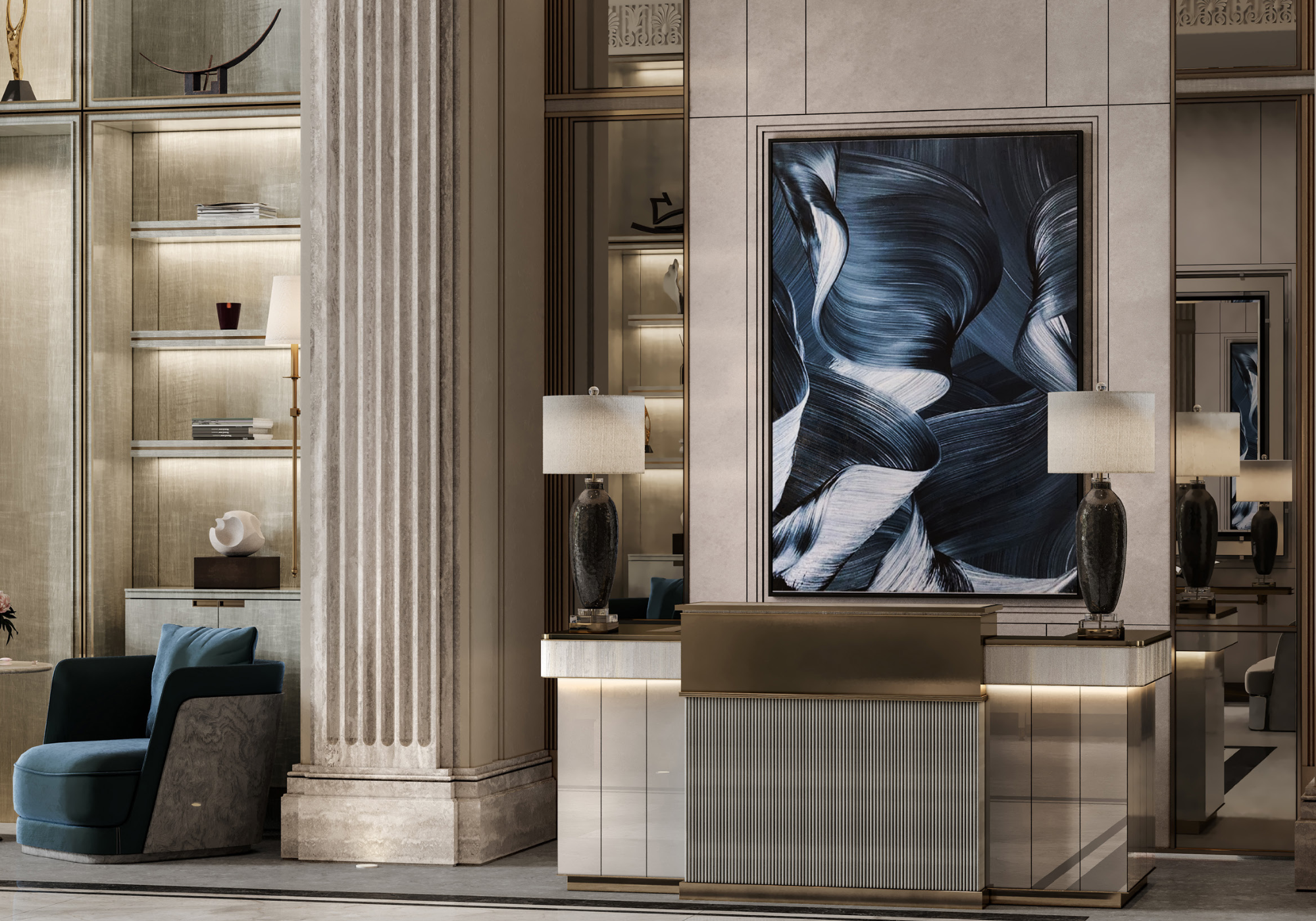 To further complement the luxurious ambience, noble natural materials like marble, brass and veneer have all been used to decorate common areas. Delicate metal ornamentation on the glass doors, the reception desk and sculptures atop pedestals, as well as the custom-designed font for navigation and mailboxes, were all crafted exclusively for this project.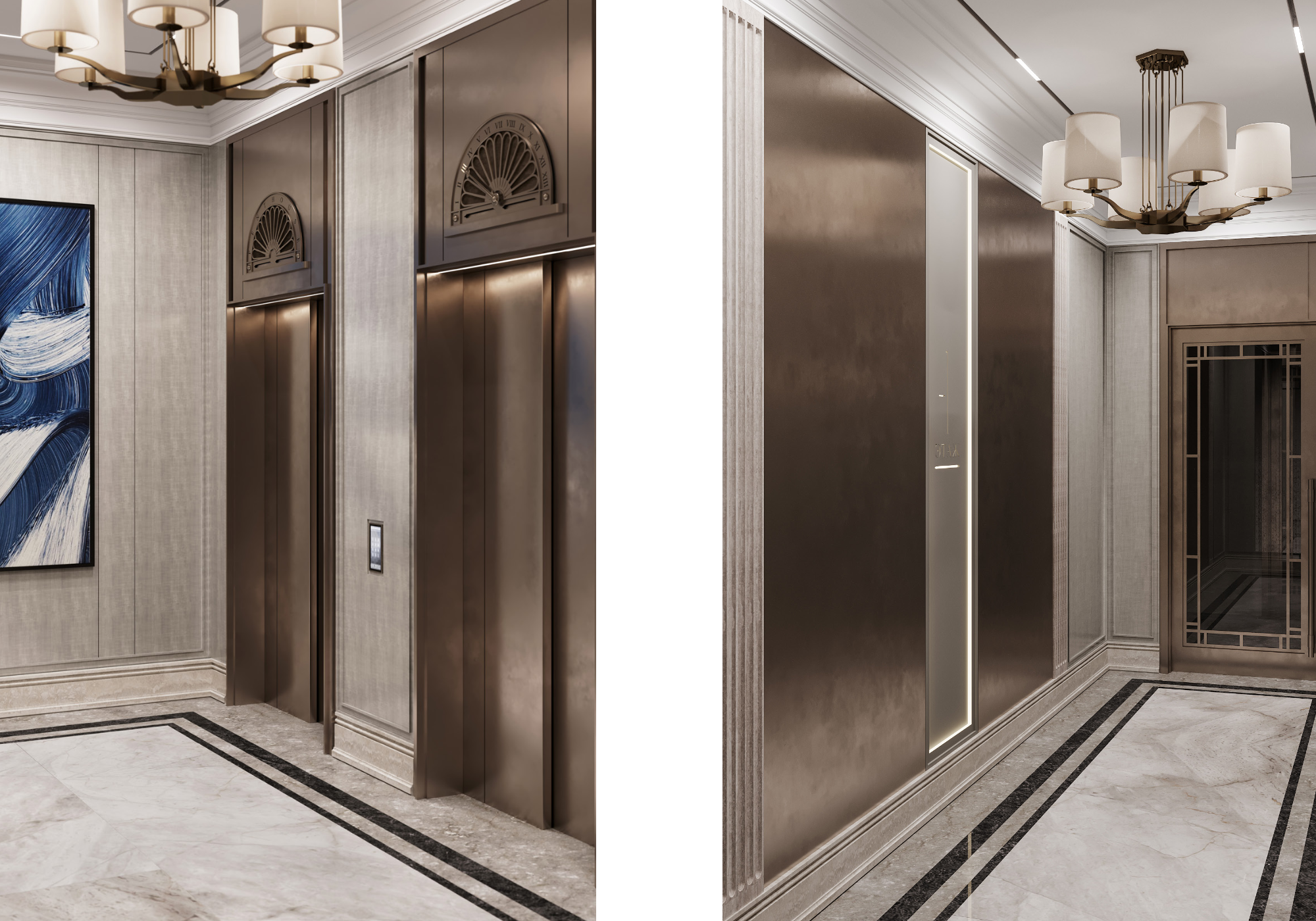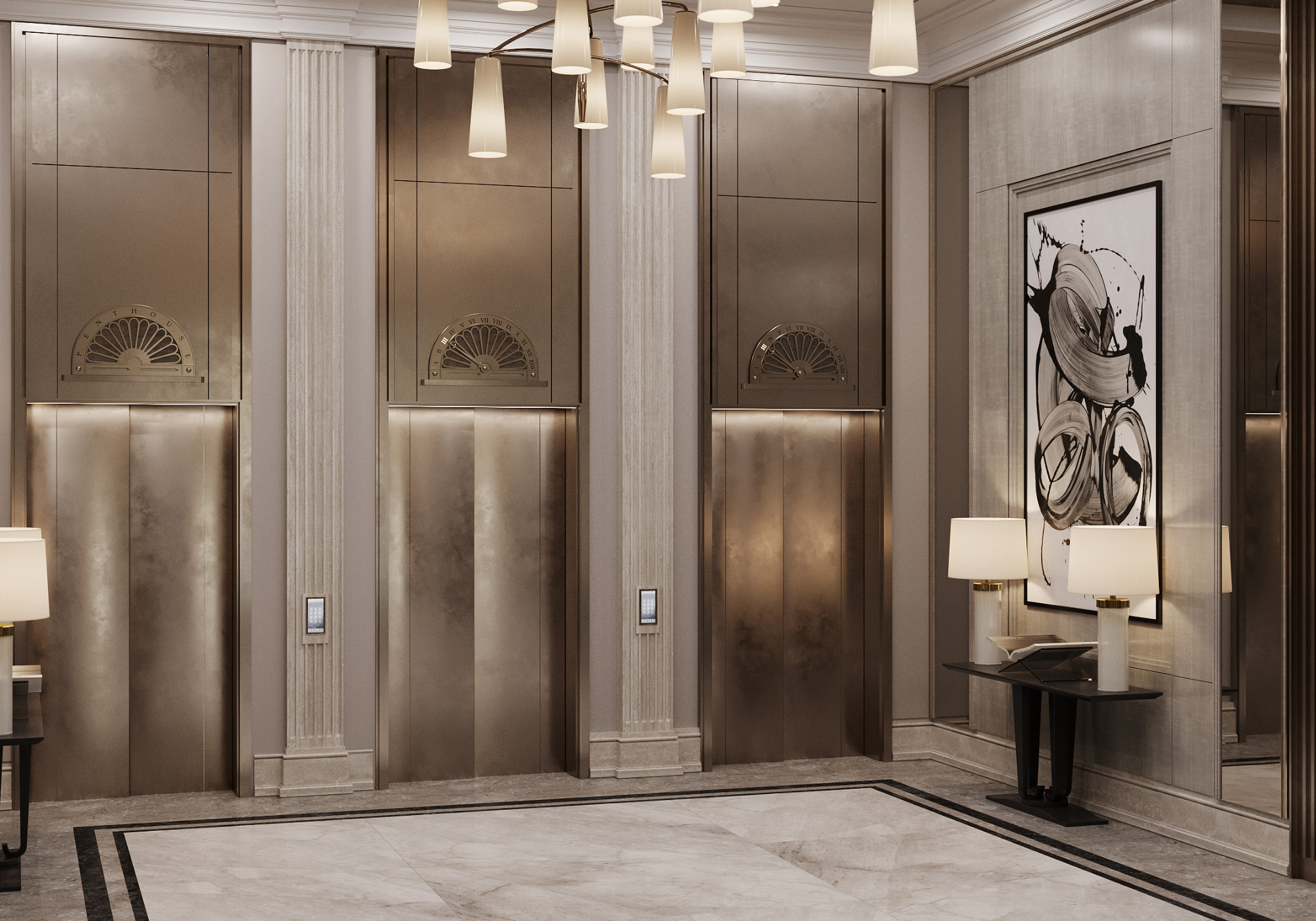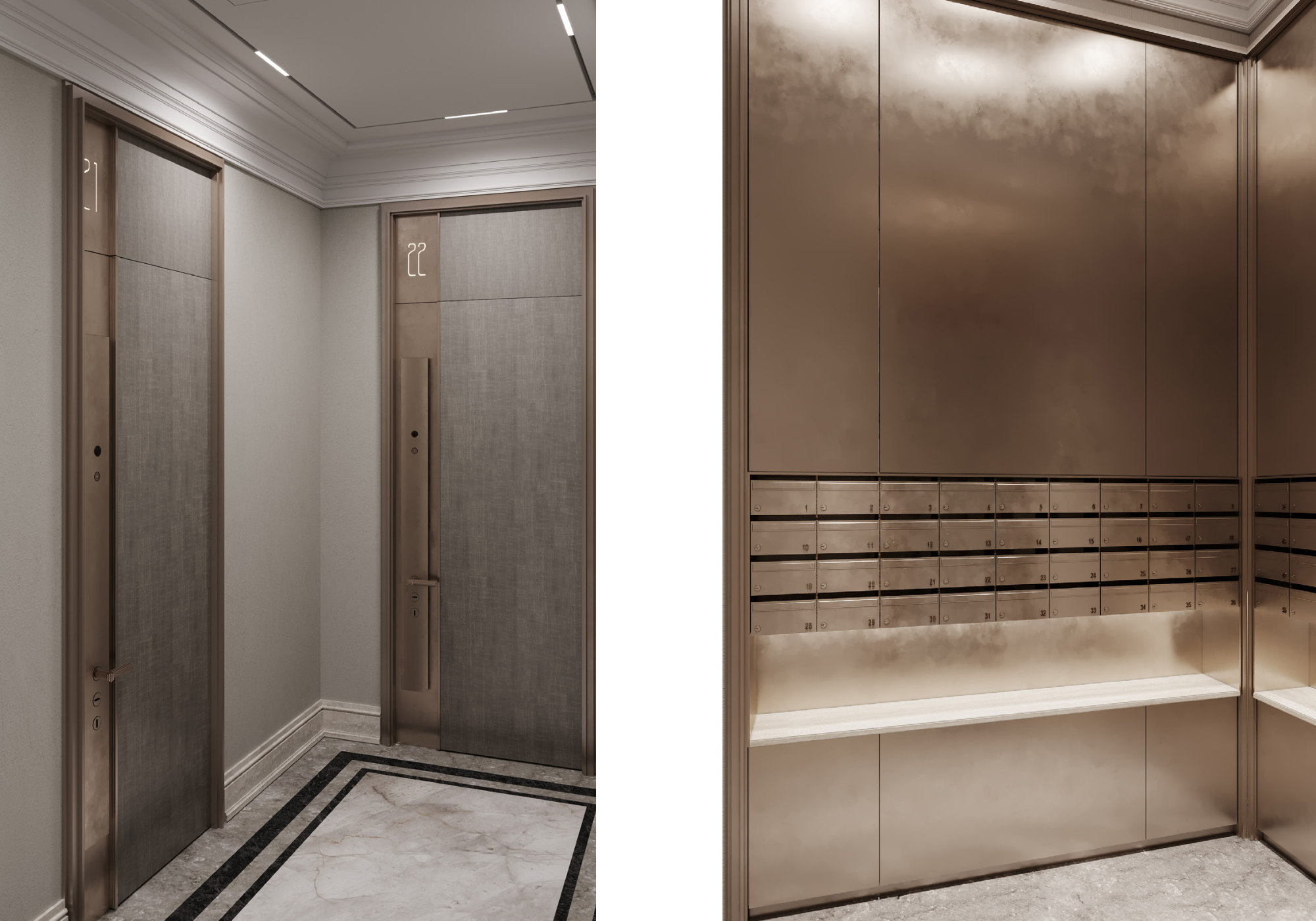 "The lobby will also exhibit paintings by contemporary artists and art objects tailored to the residents' tastes and acquired through auctions", – says Oleg Klodt, the Co-Founder of O&A London.