Avena Lighting Collection in Salon Magazine, December issue 2022
04 Jan 2023
Avena Lighting Collection is featured in a Lighting review, Salon Magazine, December 2022.
O&A London's new lighting collection created in collaboration with Maison POUENAT perfectly reflects these brands philosophy. The gently curved elongated shape of the AVENA PENDANT, reminiscent of dew drops on blades of grass, makes this wall light a beautiful statement piece for any generous space, perfect to accentuate a table area.
Elegant, simple and yet sophisticated – AVENA WALL LIGHT delicately accentuates the space by casting soft light on the wall. The beautiful combination of the materials – a brass 'stem' and artisanal glass imitating the shape and texture of droplets – makes this lighting fixture appear solid and fragile at the same time.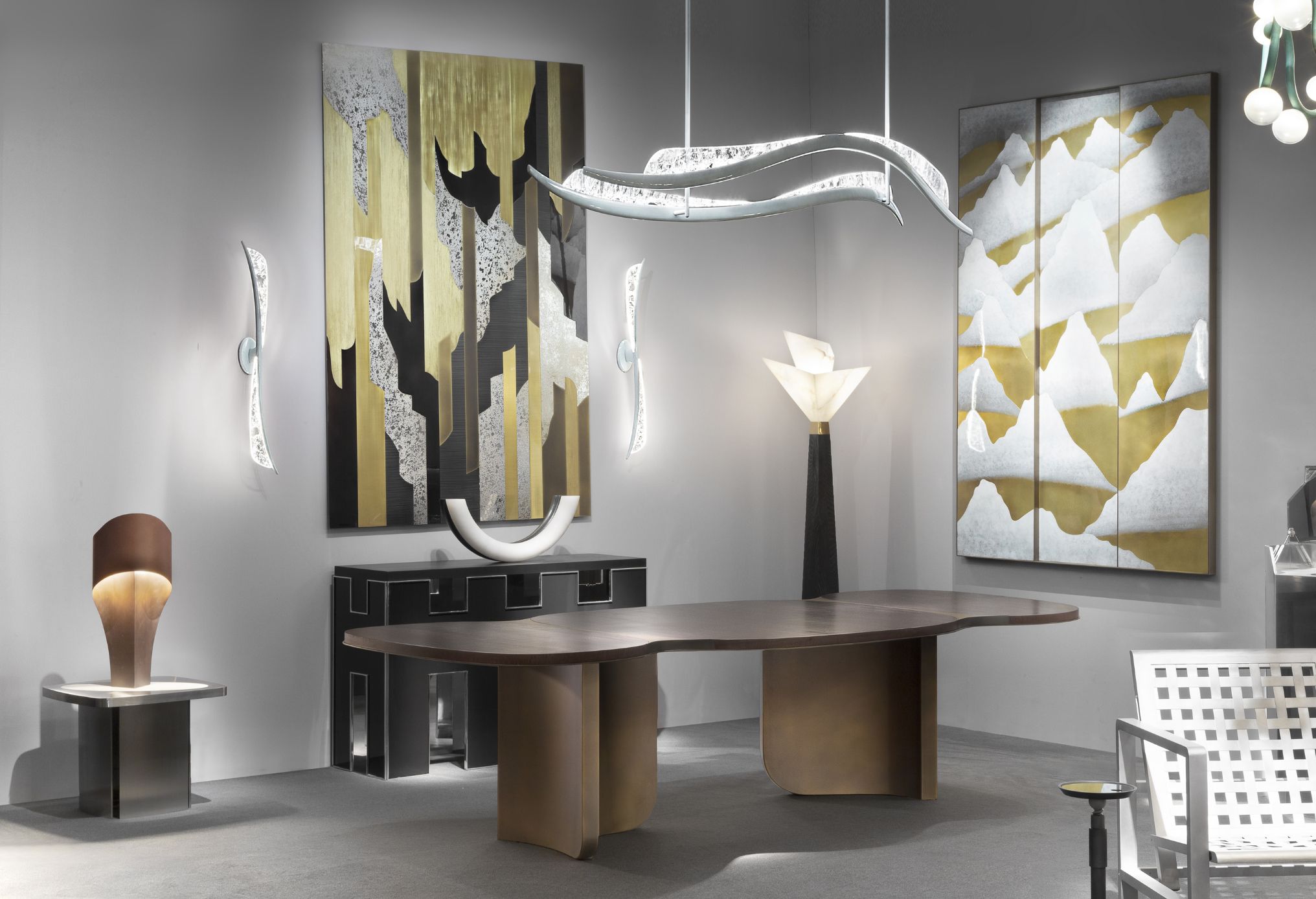 The collection was presented at the 2022 PAD London fair.