The Power of Art can Save the Ocean
17 Jul 2020
This summer Oleg Klodt and Anna Agapova, O&A London unveiled "OCEAN BLUSH", their new rug inspired by the pink sunsets and sunrises on the ocean shore. The new design complements the CALEDONIA collection, which was launched one year ago in collaboration with Riviere Rugs.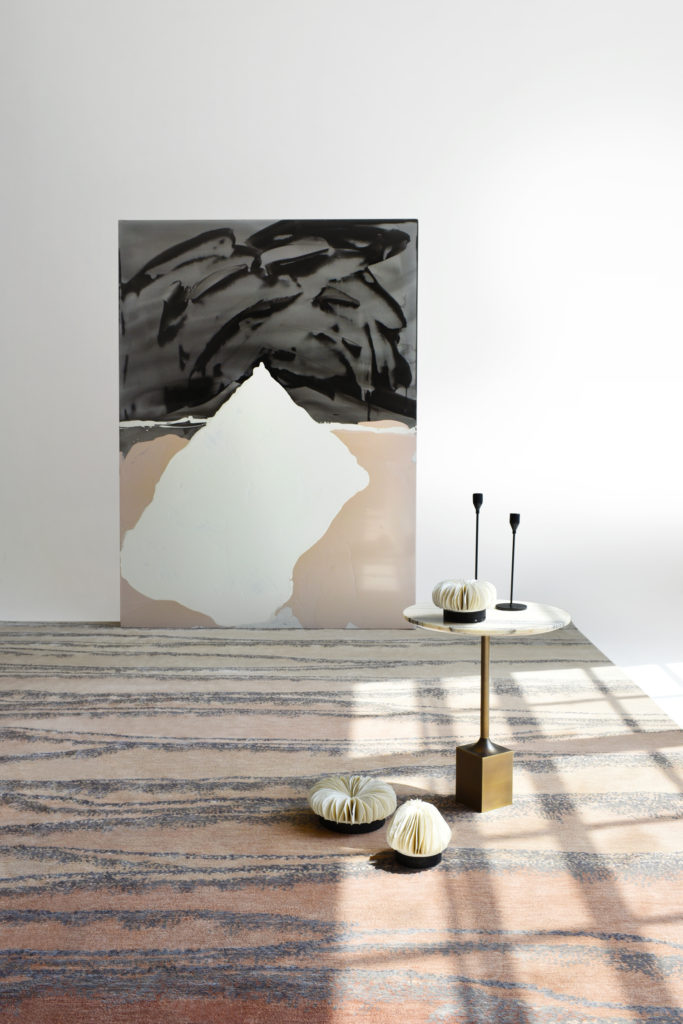 The pattern of the 'Ocean' rug resembles the intricate ripples left in the wet sand by waves caressing the coastline. All rugs are manufactured by hand in Nepal using a centuries-old traditional weaving technique and natural materials such as wool and silk.   
Launching their new design O&A London and Riviere Rugs are also proud to announce their environmental initiative "Save the Ocean". This campaign supports efforts to clear plastic from the ocean as well as saving and preserving marine life.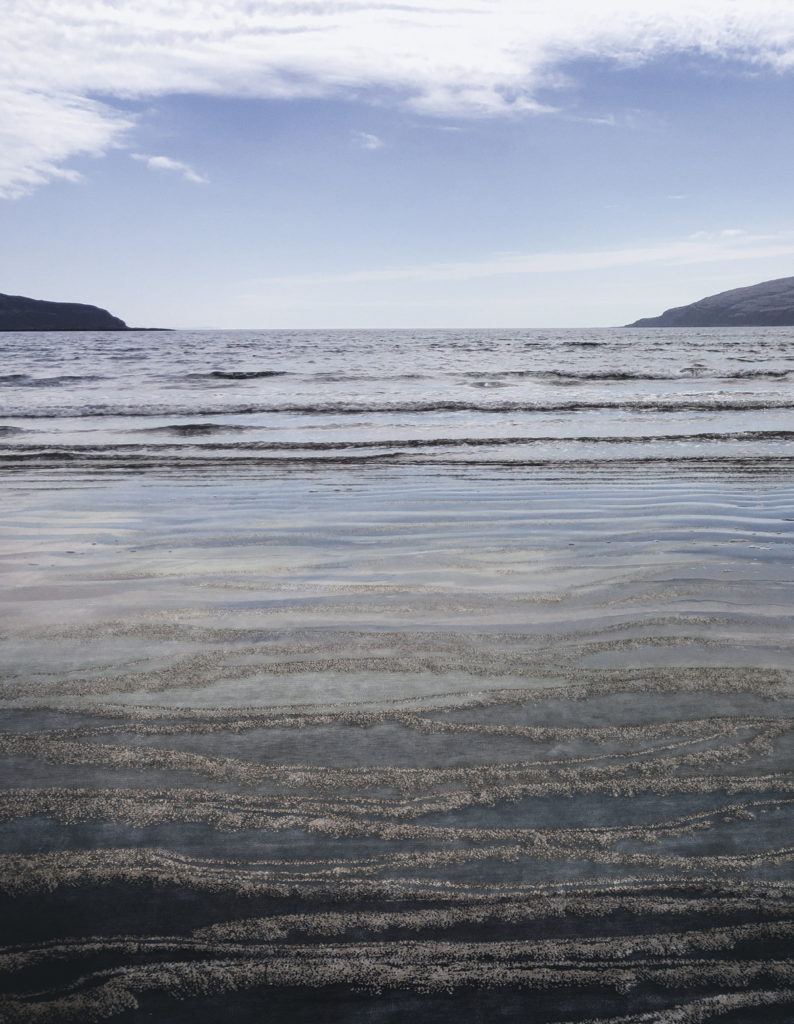 To attract attention to their initiative the designers teamed up in one creative project with artists Stacie McCormick and Valeria Nascimento, who are equally inspired by ocean landscapes. 
Having grown up near the ocean Stacie McCormick, an American artist from California, addresses it quite regularly in her work. Her paintings are full of depth, movement and mystery like the ocean itself.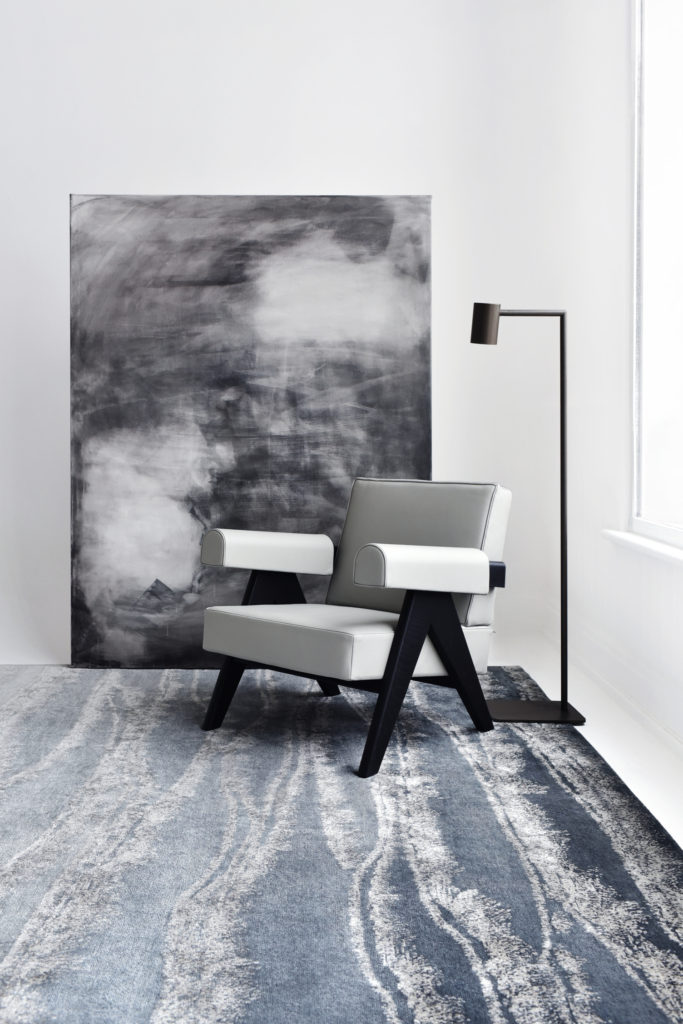 Valeria Nascimento, the creator of amazing porcelain installations inspired by corals, provided her own art collection as a backdrop for the photoshoot. Valeria's elegant artwork reminds us of the fragility of marine life and how easily humans could destroy it through thoughtless and reckless behaviour.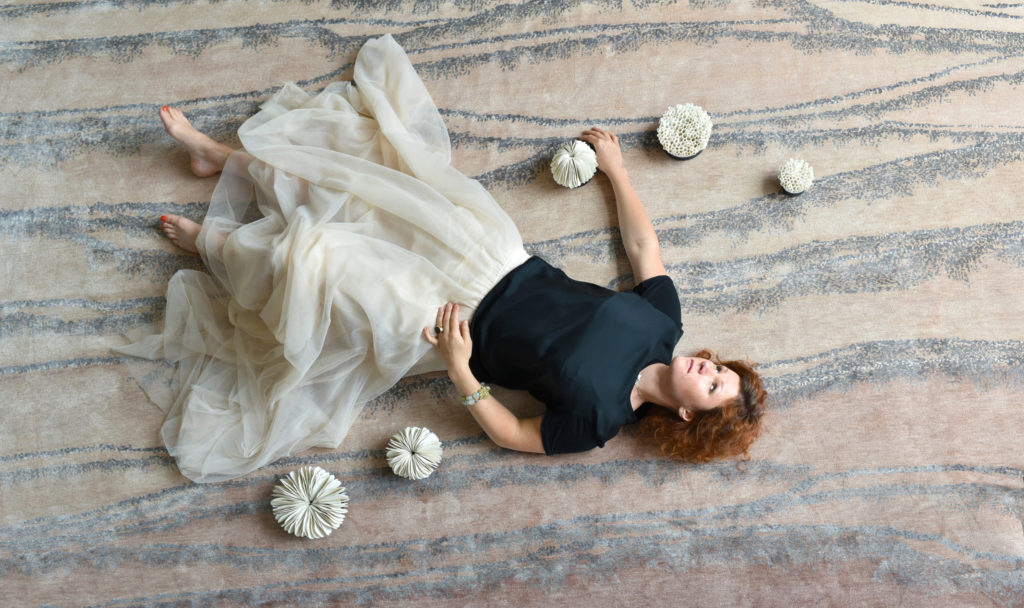 The aim of the creative collaboration is to support organisations committed to cleaning up the oceans. 10% from every sale will be donated to organisations like 4ocean, a company dedicated to removing rubbish from the ocean. The funding of this organisation is based on selling items manufactured from plastic waste collected from the world's oceans. For example, the company promises to remove 500 grams of rubbish from the ocean and the seashore for every bracelet sold.
Oleg Klodt, the architect, O&A London Co-founder: "The world is changing and our views, as well as our spiritual and material focus, are changing with it. Today, it is simply not enough to just be involved in design of sustainable products. We have reached the threshold where we need to do more." 
Anna Agapova, Creative Director at O&A London: "The ocean acts as a limitless source of inspiration for many designers and artists. I've been around the ocean my entire life. I always loved swimming, yachting and contemplating the power and beauty of the ocean: it became the inspiration behind many of my designs. But today this source of life is in great danger. It is time to set the 'art for the sake of art' principle aside and start paying back. We think that nowadays design collaborations can influence the industry and, moreover, have a social and environmental impact. Our strategy is to show, that beauty can at least try to save the world." 
Photographer: Elena Tikhonova