Step Inside the Scandinavian Apartment
The brief for this project was to redesign a commercial space into a residential apartment for a family with two kids. The clients asked our architects to make this unique and beautiful apartment a place for family recreation focusing on a minimalistic and creative approach. The O&A London team created a little oasis of calm in the middle of the great metropolis. The interior design concept was to reflect the abundant natural beauty of the surrounding area inside their home, so the panoramic view of the lake was a key feature in the design.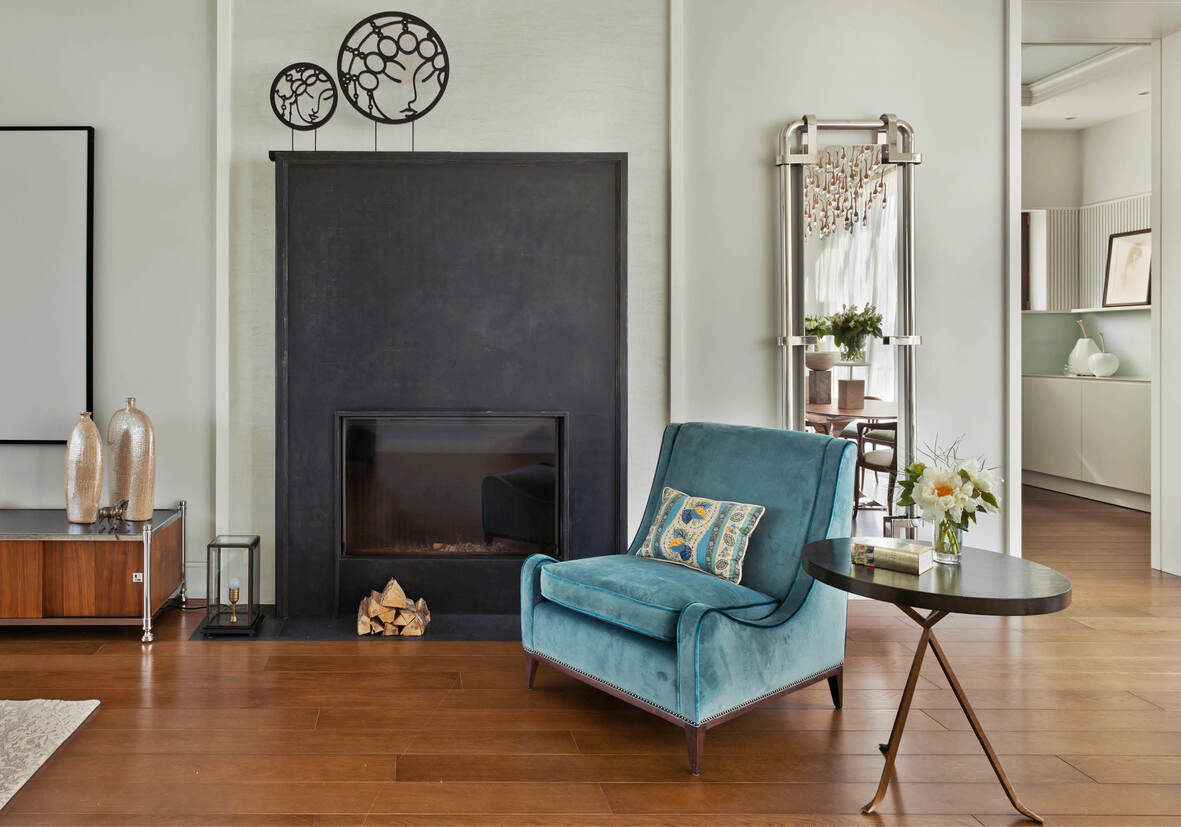 The architecture of the building was a challenge as it had been used as offices in the past. Our team had to completely redesign the floorplan layout to make it suitable for a family with two kids. To expand the available space, we had to raise the ceilings, exposing the metal girders and incorporating them into the interiors. When it came to the layout, the architects tried to take advantage of all the possibilities that the apartment provided.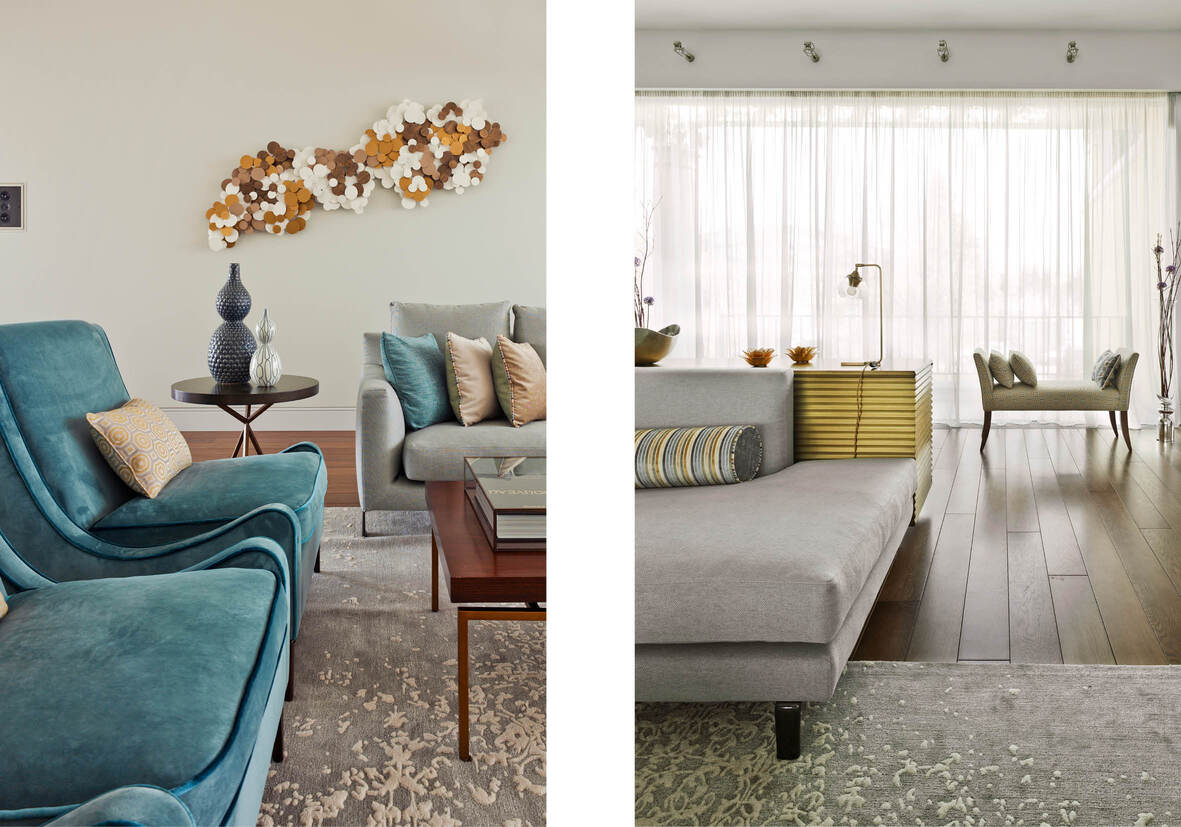 This light and airy interior design was conceived almost instantly. The entire interior is built around the magnificent views from the panorama windows that quickly set the tone for the materials – wooden floors and simple painted walls. The Scandinavian style says it all, emphasising practicality and efficient use of space in apartment interior. It entails creating a clean, minimalist and functional space distinguished by a variety of unusual shapes, objects, colours and textures that create bright accents in the interior. While a mix of natural and artificial light, linen curtains and rugs brings warmth and texture to the apartment. Natural elements and a neutral colour palette create a serene atmosphere that promotes relaxation and a sense of peace in the living space.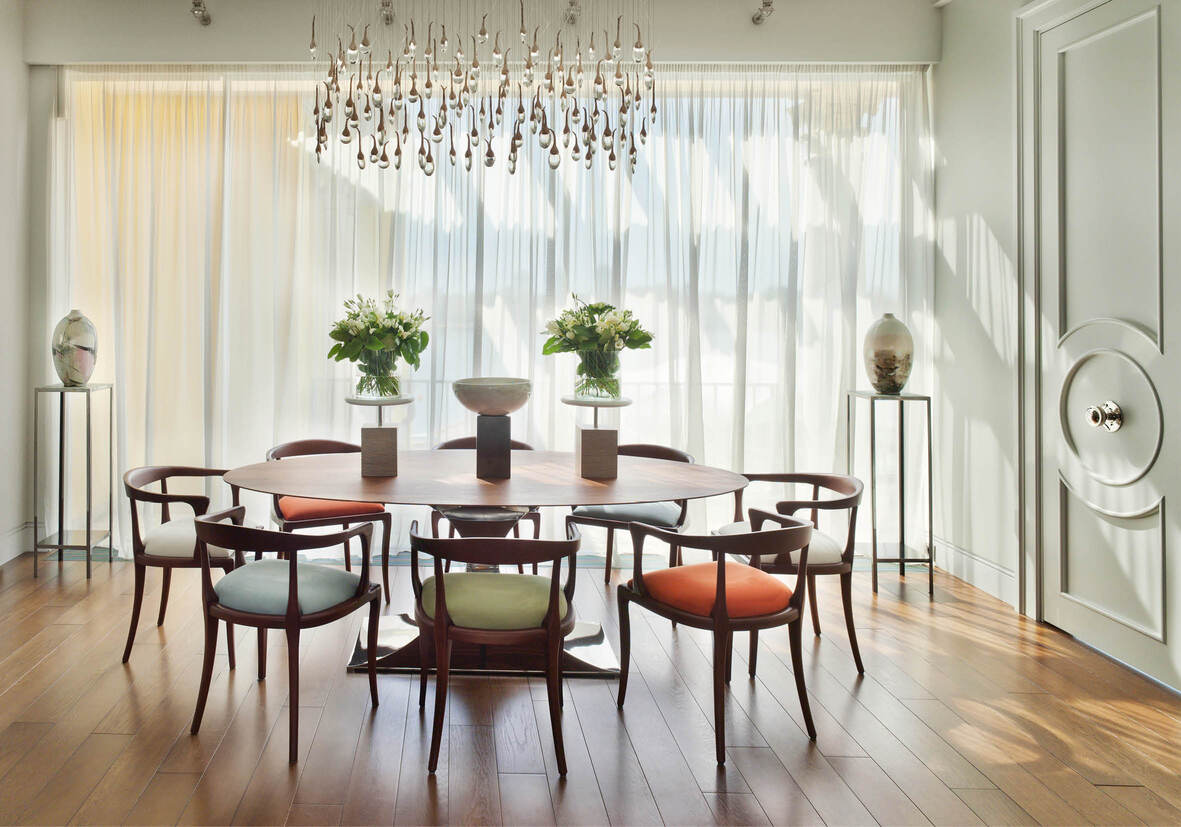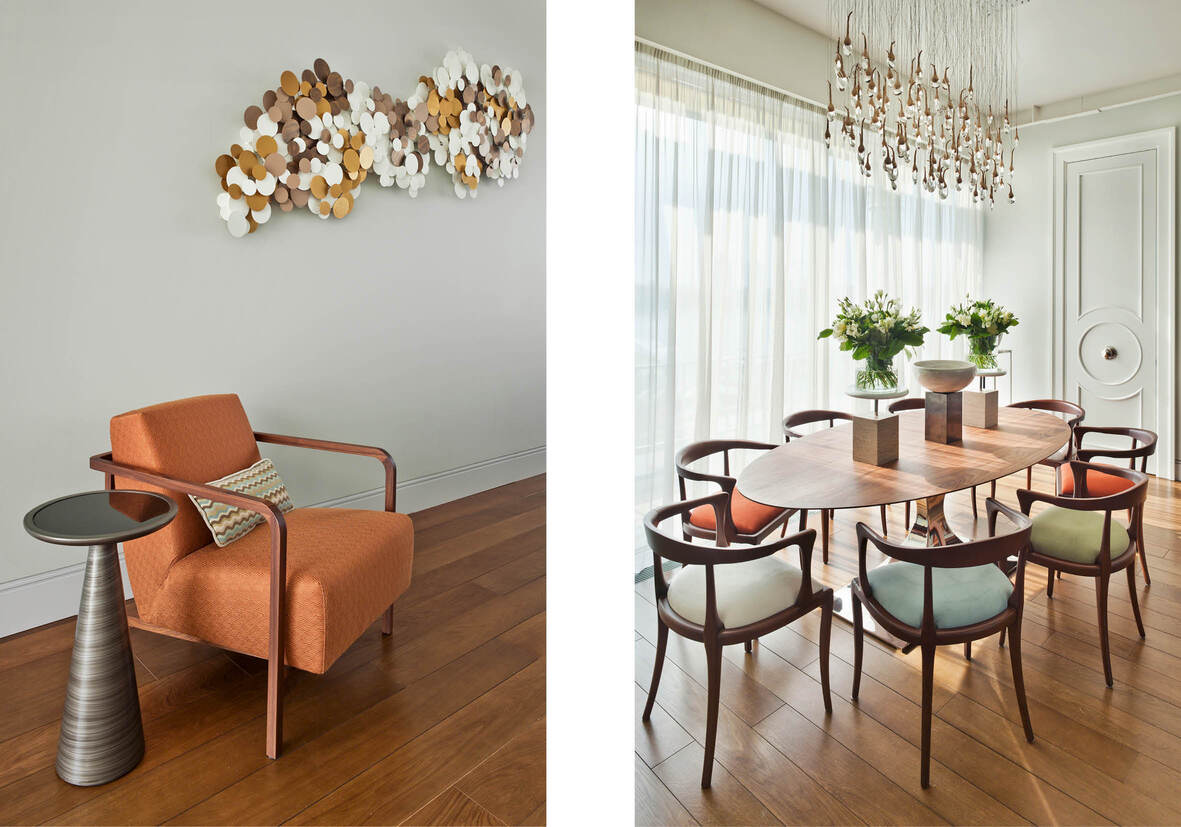 The master bedroom – faces a panoramic view with a balcony – is laid out so that the sun can be reflected in the water when waking up in the morning. An in-suit bathroom is designed in white plain tones with bronze elements to suit the wooden floor, create a sense of brightness and openness, reflecting the Scandinavian aesthetics.