UK
The client strongly wanted to emphasise the concept of his business — as an English pub, with a restaurant that serves a large selection of dishes. For this reason, the interiors of these premises were designed in a plain and unassuming style that retains the business identity and presentability of the business.
Designing the interiors of a restaurant requires a more individual approach than for a domestic interior — a restaurant shouldn't feature mass-produced branded furniture items. The interiors of this restaurant feature many items made especially for the premises, including a light fitting made from straws near the entrance, and a staircase made from industrial metal. All of the furniture — including the built-in furniture, units, and soft furnishings — was specially made to designs created by Oleg Klodt.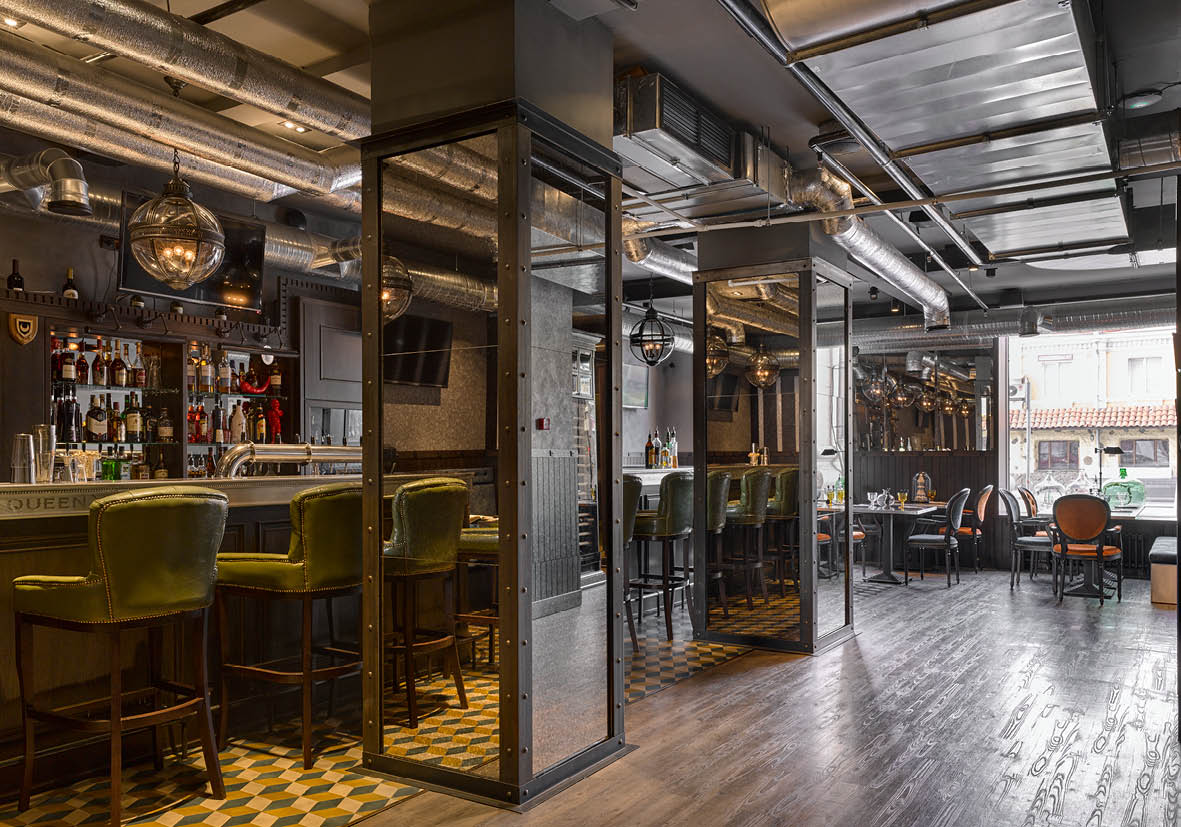 The centrepiece of the design is the bar zone. The tin 13-metre worktop was made by hand in France using a special method which allows the establishment's branding identity to be featured in the metal design. The restaurant's brand identity was also developed by our bureau in parallel with the interior design concept. The project went from drawing-board to opening day in eight months.