Lobby
Sydney Prime is a premium residential complex located in the centre of the metropolis. The idea of the project was to create a resource space that meets the concept of well-being. The lobby greets with magnificent green walls, a serene and captivating space where nature meets modern elegance. This interior design is a pure work of art developed from the perfect selection of art objects that were created specifically for this project.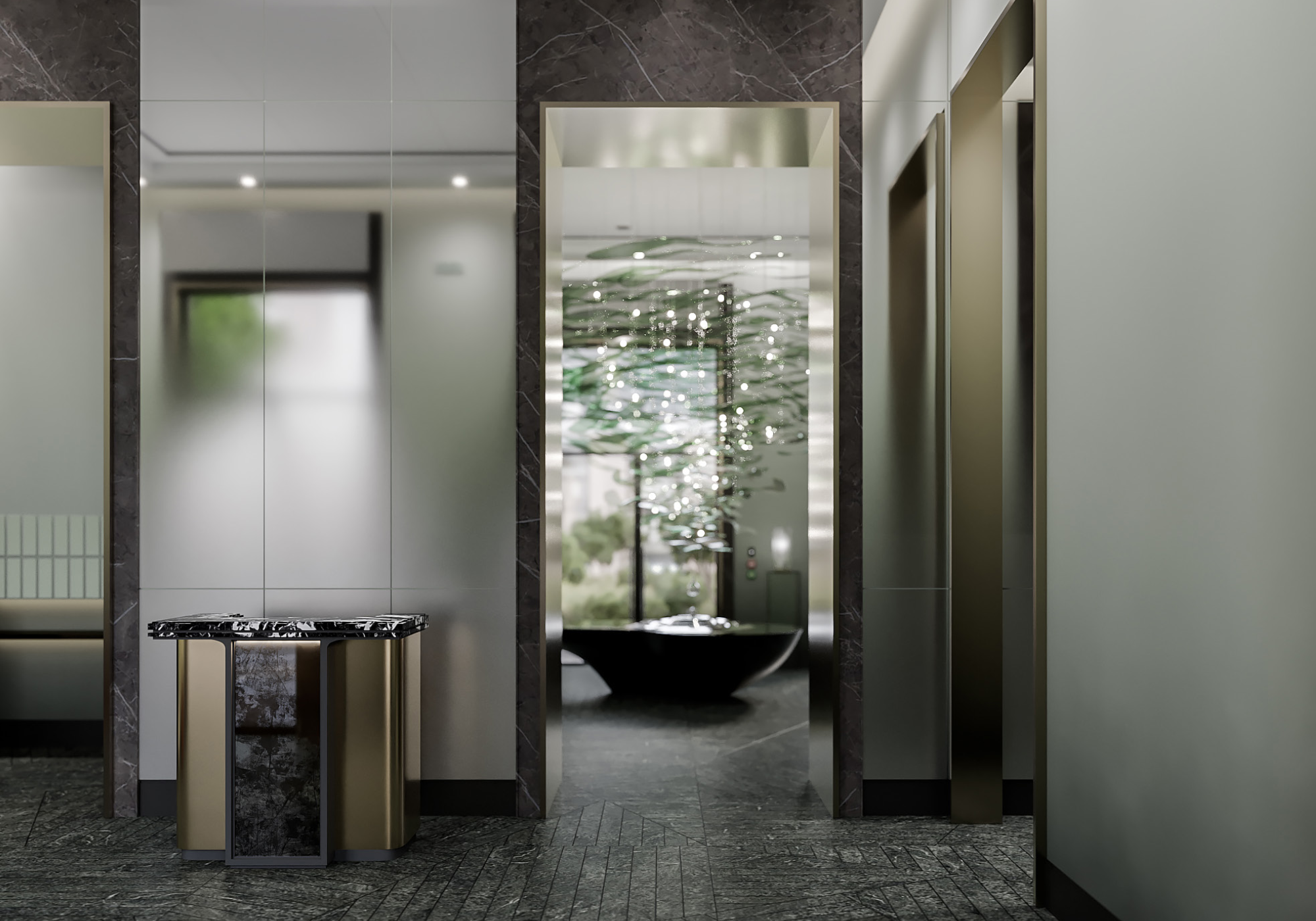 Lobby design
The architects embodied the lobby with the organic aesthetics of art objects. A relief sculpture of a glass waterfall, an installation symbolising the energy of nature, "ice" sculptures in the lobby, decorative panels and a video projection in the yoga room are all metaphors for the environment in the interior of the residential complex.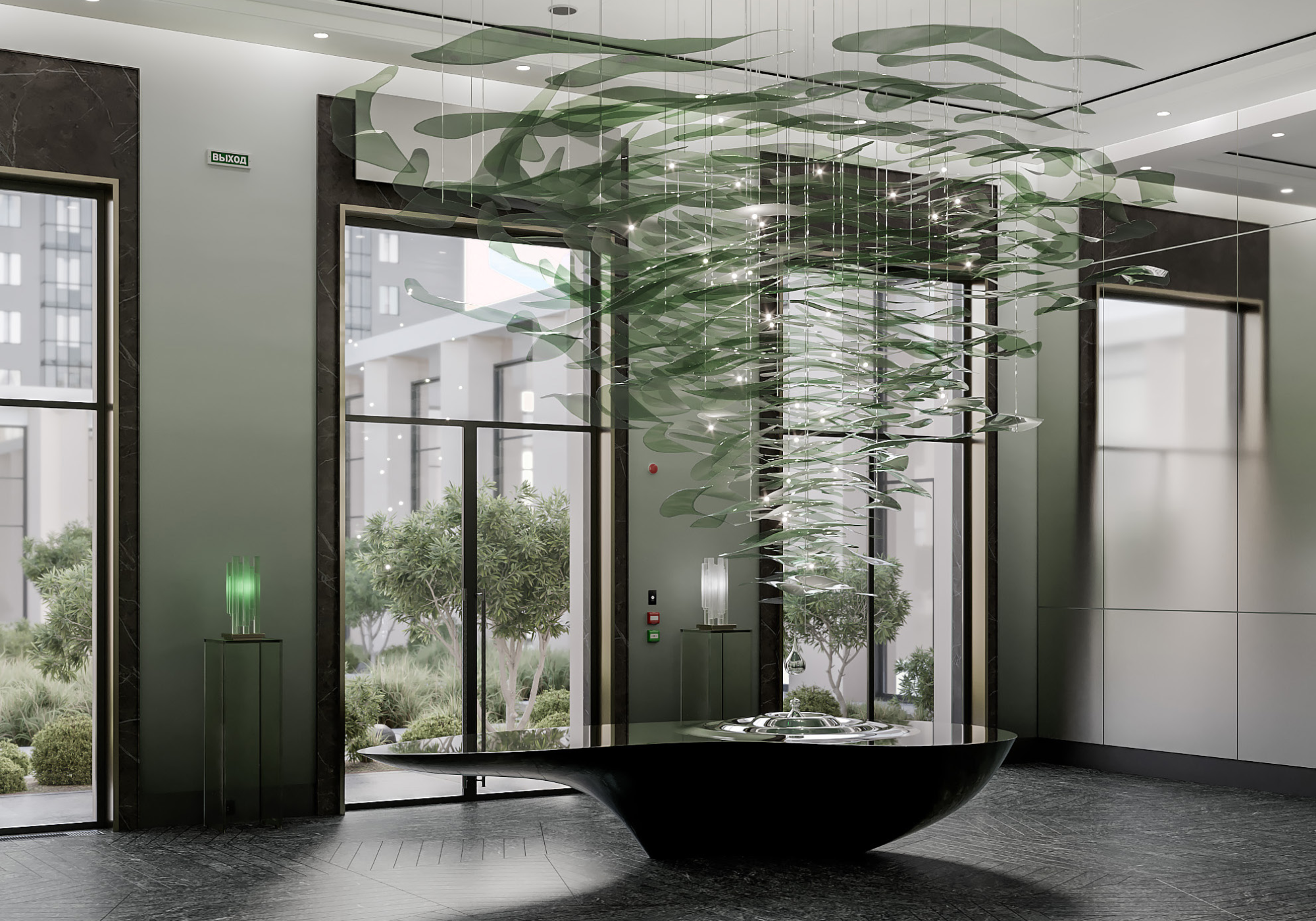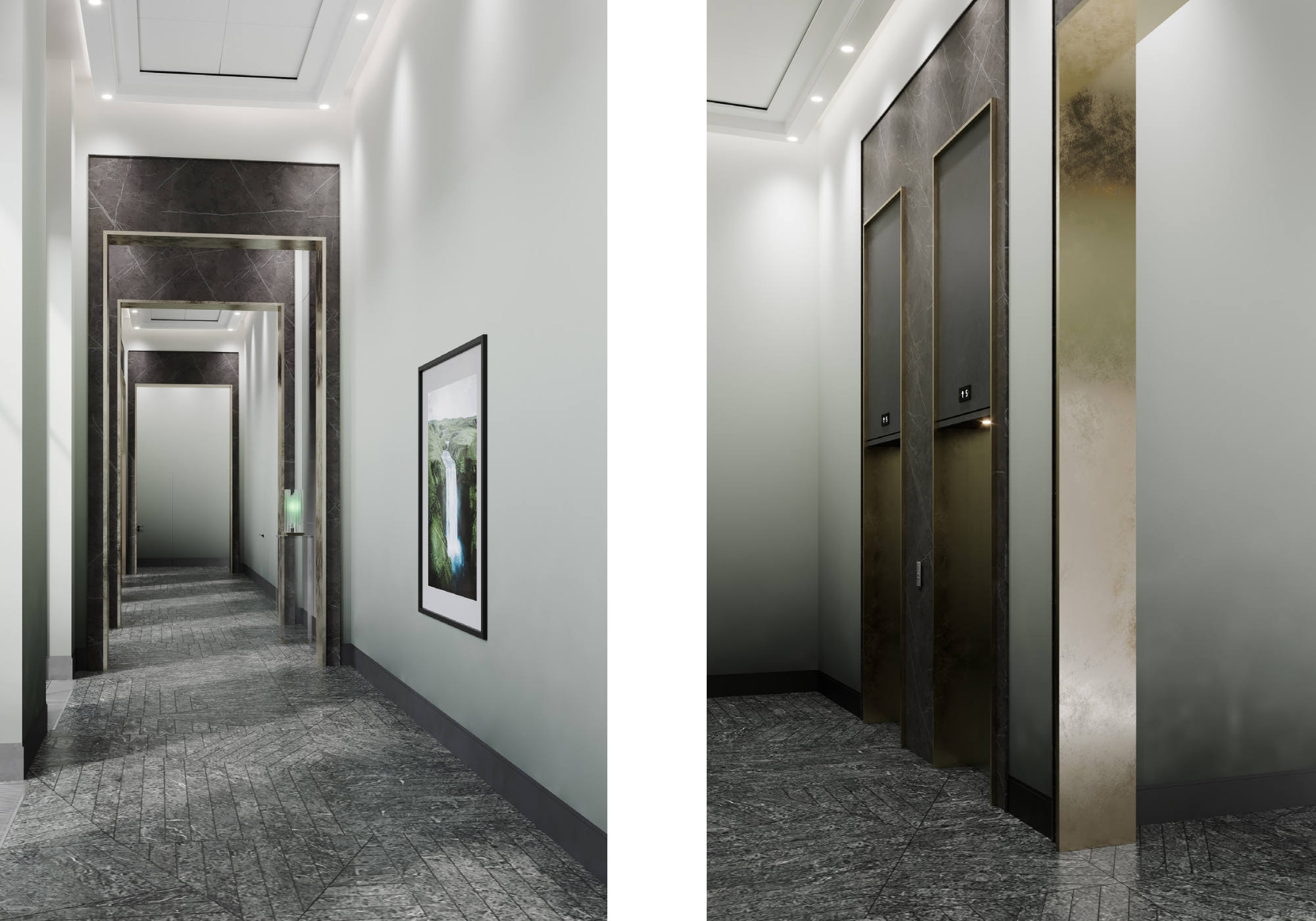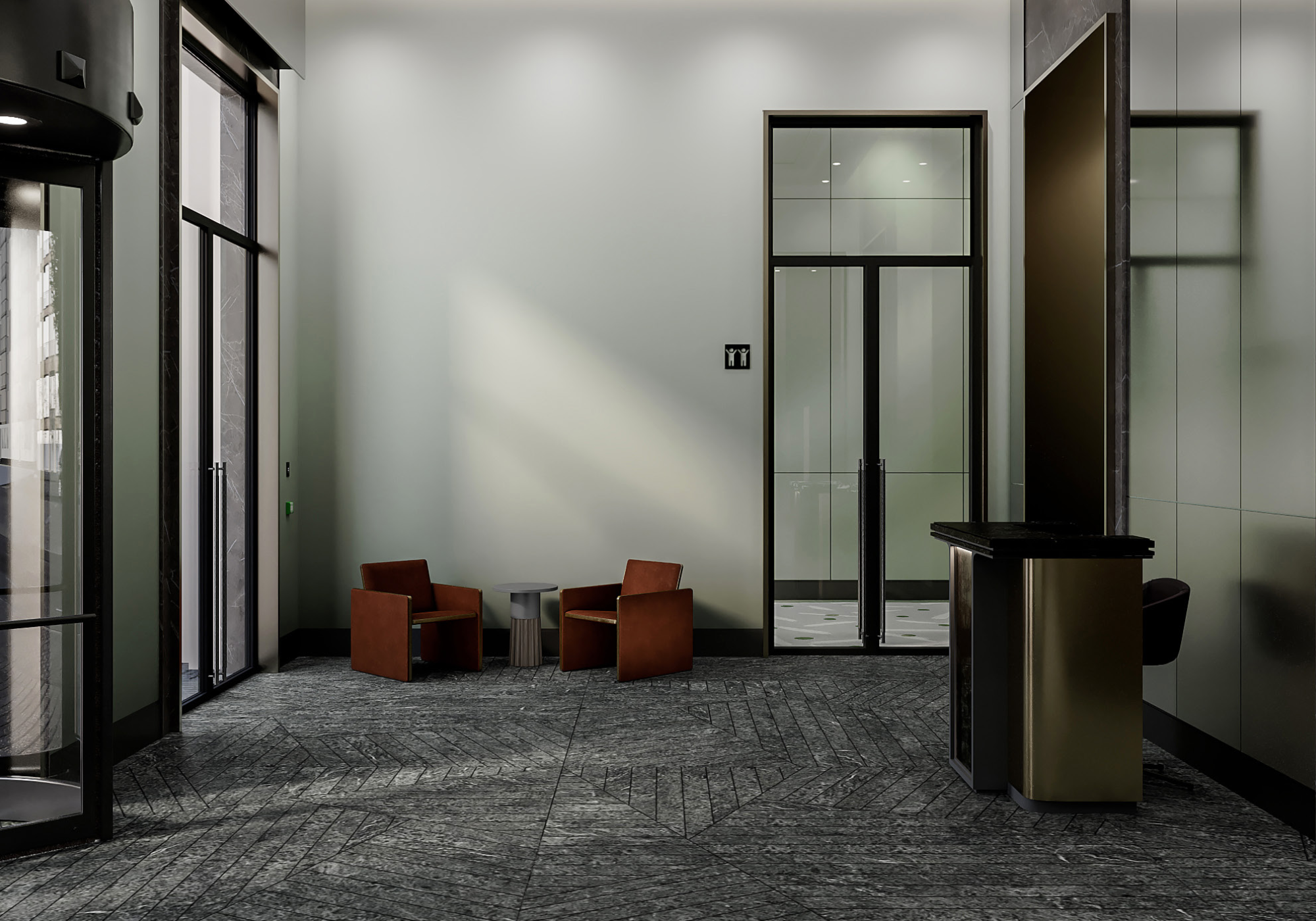 Oleg Klodt, the co-founder of the O&A London: "With careful thought out of zoning. We have designed a spacious lobby, meeting room, children's room and yoga room that allows residents of Sydney Prime to receive the highest level of service without leaving their homes".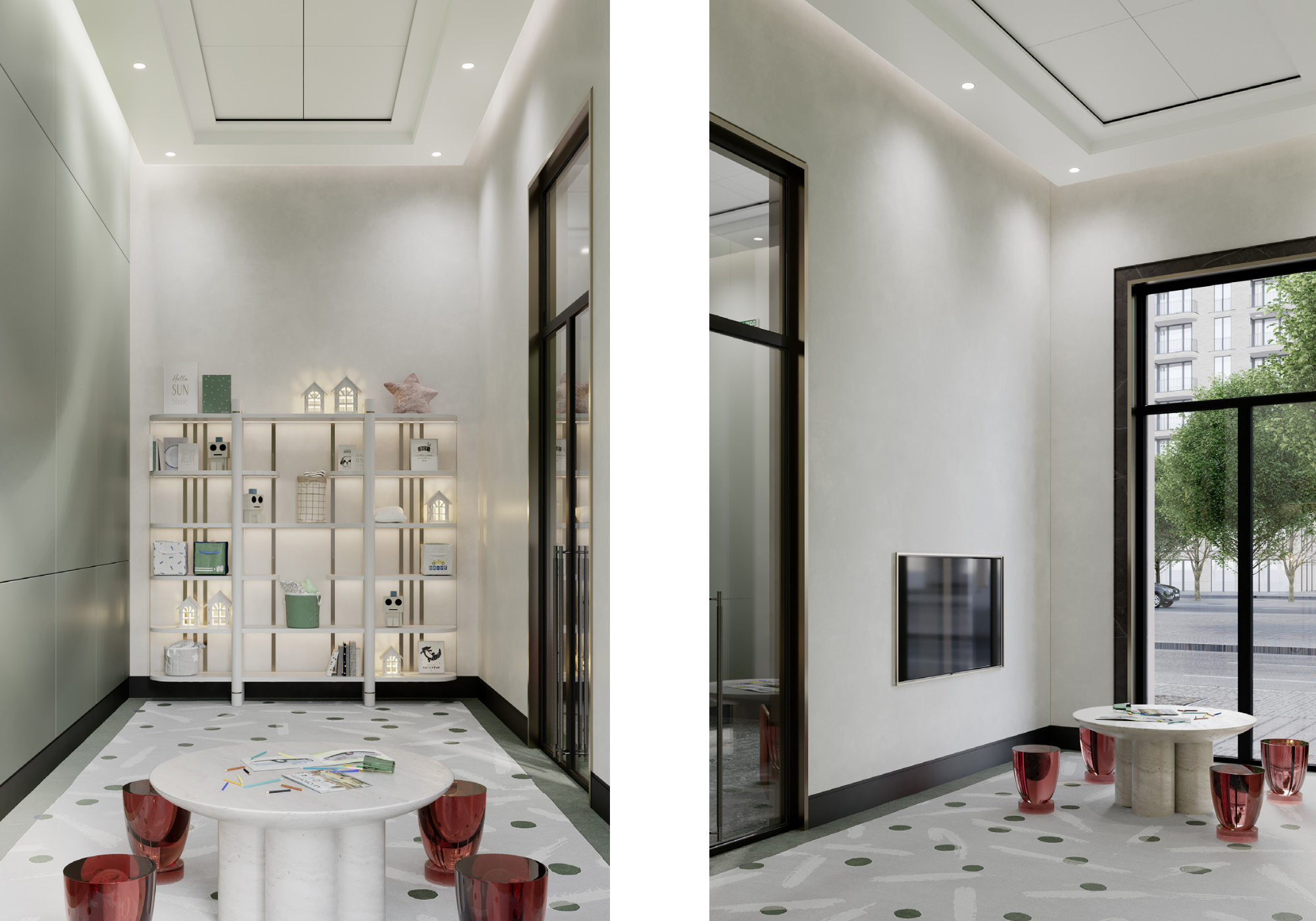 A private enclosed courtyard, green cabinets, an area with a pond, stone and log gardens were created by Hiroki Matsuura, a Japanese urbanist and one of the world leaders in landscape design. He created the concept of a "healing environment" where everyone can find a place for private relaxation and something that appeals to them. Architecture, design and even engineering perpetuate the idea of space as a source of power. The lobby's aesthetic interiors, in particular, where residents can not only relax but also hold business meetings. The location where everyone can create a perfect space for daily life that is in harmony with themselves and the world around them.