UK
The interior of this project is an example of a balanced and elegant eclectic interior. We used different shades of grey, blue, pearl and golden. The textures are soft and fresh colours complement the warm tones of the metal — brass and copper. Such a palette evokes associations with nature — the sky, clouds and the sun.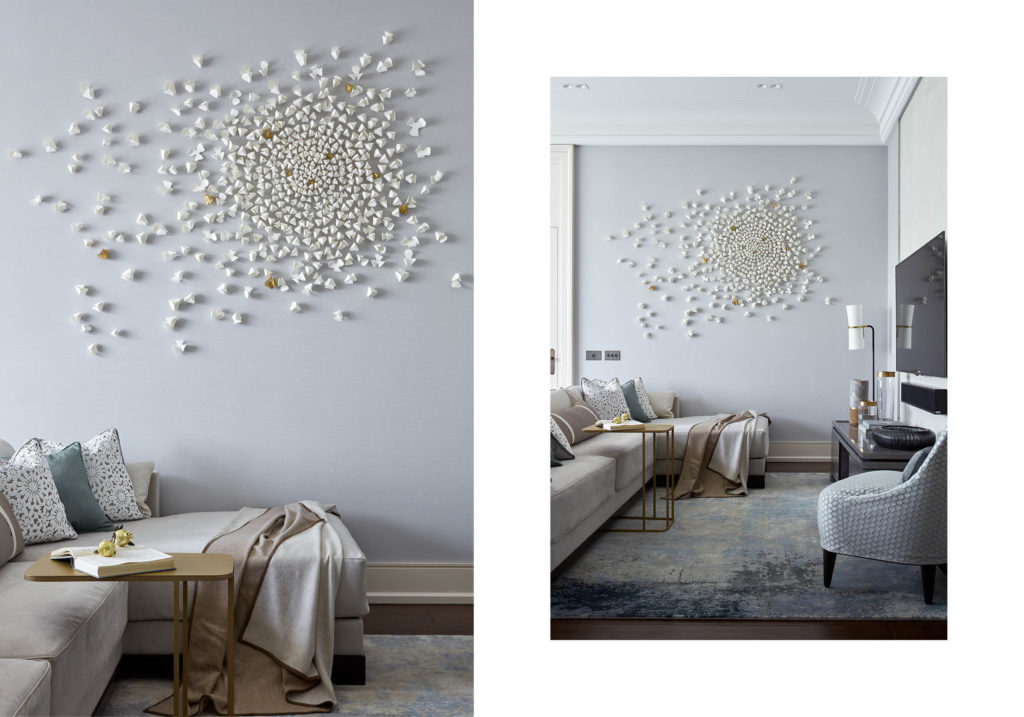 In the apartment, the studio has united the features of neoclassicism, art deco and chinoiserie. The apartment is not spacious (100 sqm), but the architects have created a luxury and exclusive space. The ceilings are quite high. To avoid the feeling of a small apartment, the designers emphasised the height by using mouldings and massive art deco chandeliers.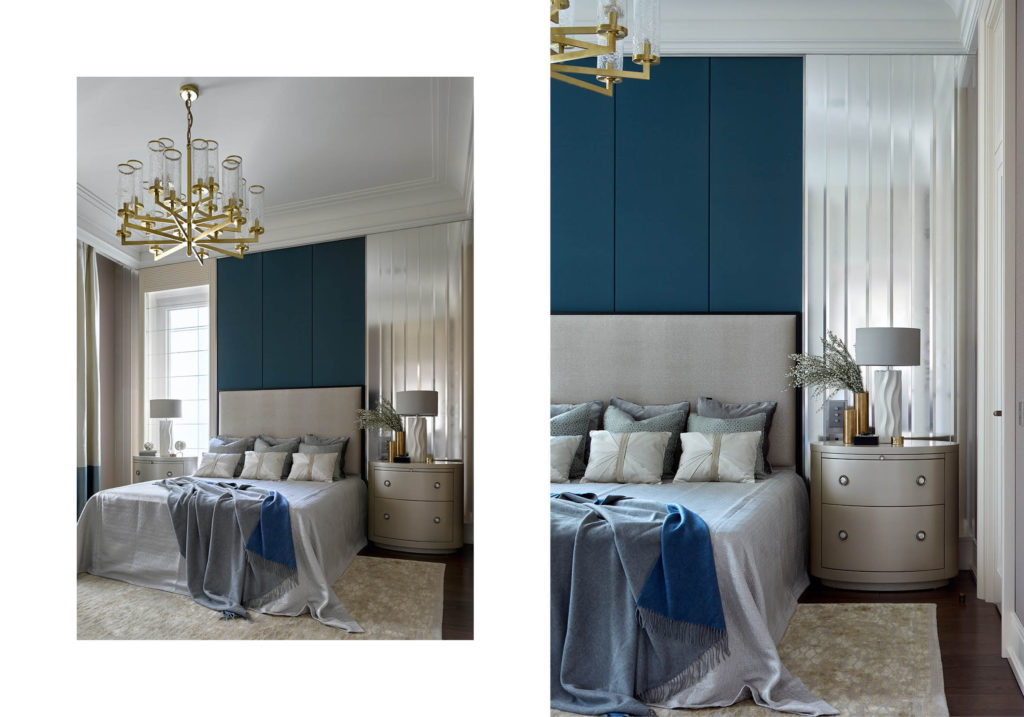 There are no corridors: from the entrance hall, you get into the open space of the living room then to the kitchen. From the living room, you go to the master bathroom and then to the bathroom. The open space seems to be a win-win, as the apartment appears larger. But it also has disadvantages.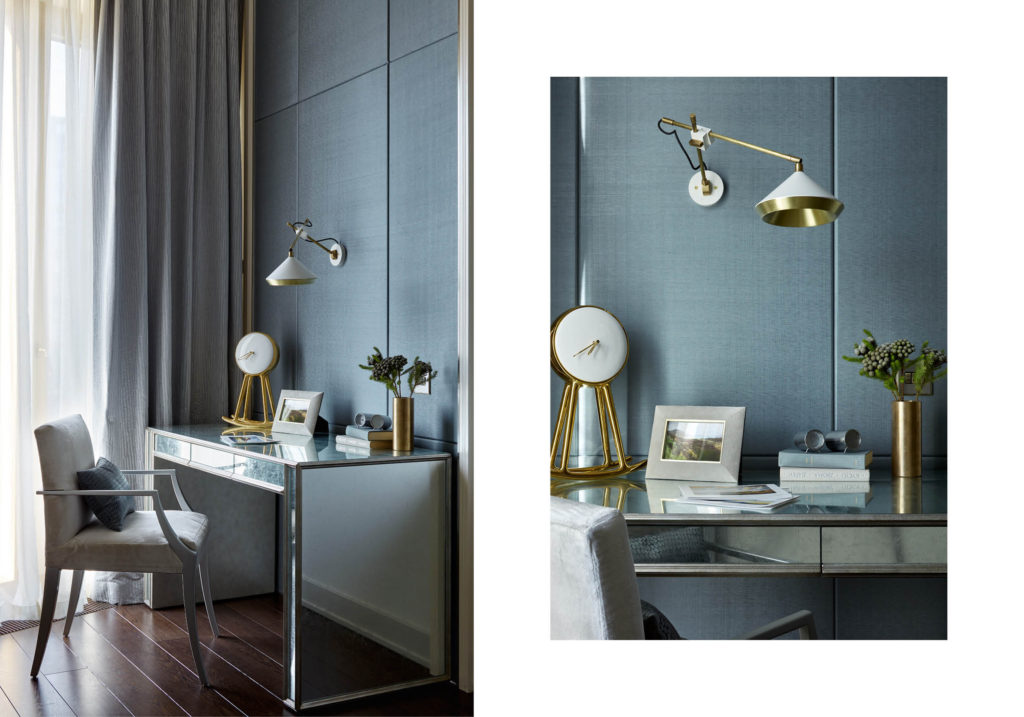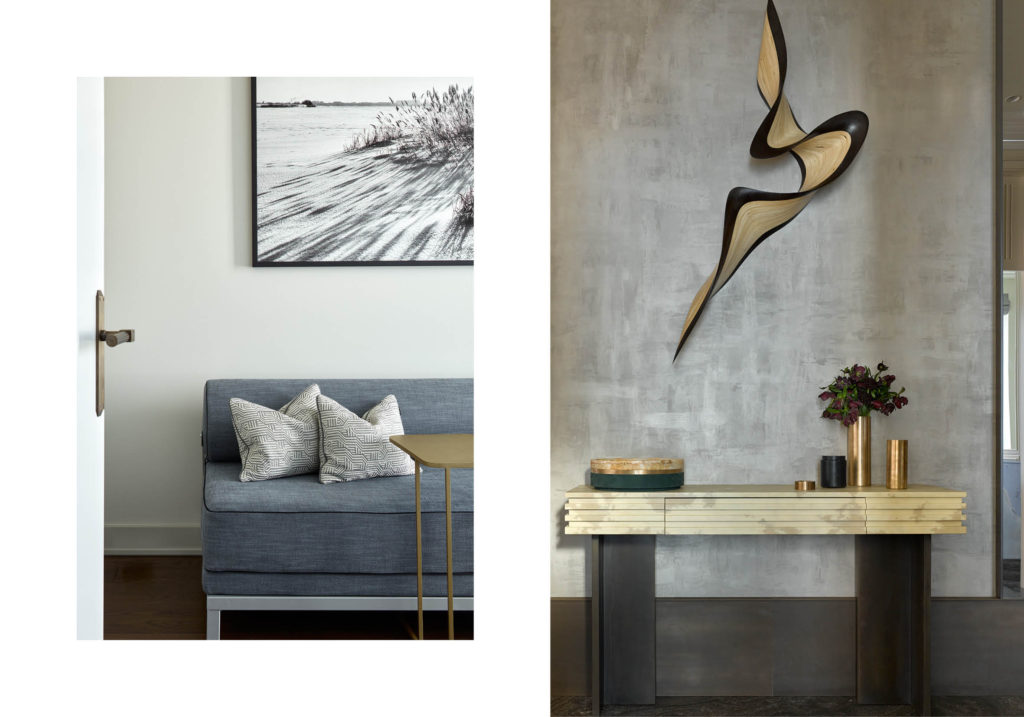 Designers Oleg Klodt and Anna Agapova said:
"We do not like when the kitchen is the part of the living room because it takes up a whole wall. Therefore, our primary task was to find a way how to hide the kitchen and to ensure that it does not attract attention to itself. We decided to play on contrast. The simple kitchen is contrasting with the luxurious decoration of the living room with its velour upholstery, silk carpets and golden chandeliers. The trick has worked and the kitchen wholly dissolved in a luxury and trendy space."