New York
The client is a successful young lady. She asked us to create a contemporary, stylish interior, where she could live comfortably with her family. The main issue was the restricted size of the apartment, in which she needed to arrange the kitchen, lounge, bedrooms for parents and children, a bathroom and several WCs, a laundry room, and her study.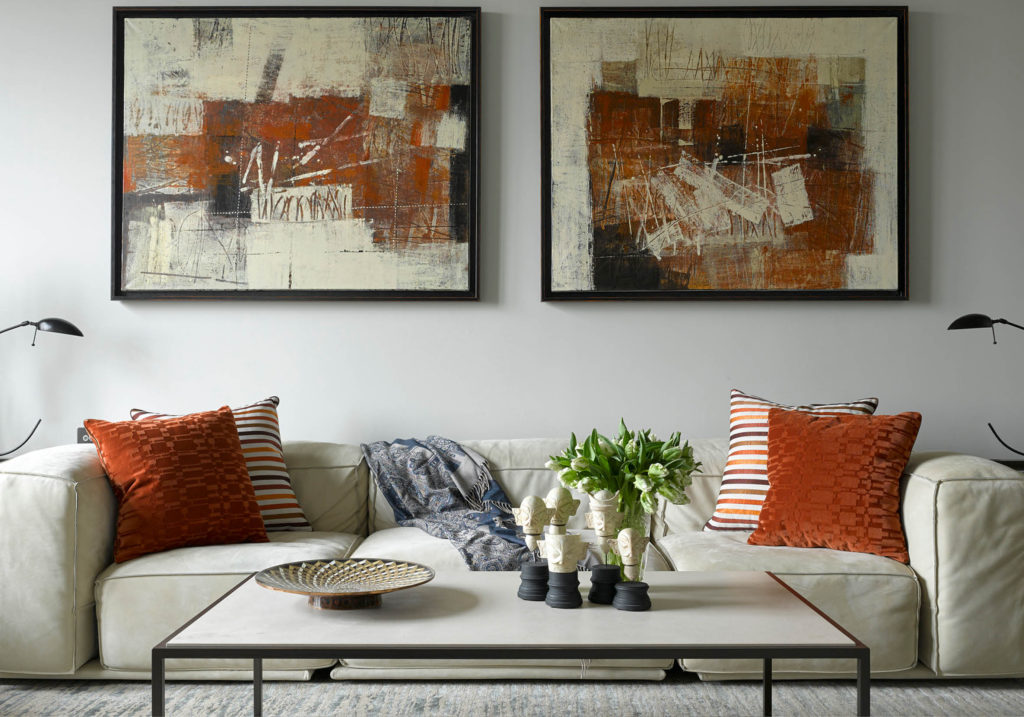 We devised a floor-plan in which all of the strategically important zones are harmoniously combined. The concept of this interior arises from the opposition of contrasts, and the combination of hues of grey colour set off with bold accents of solid colour.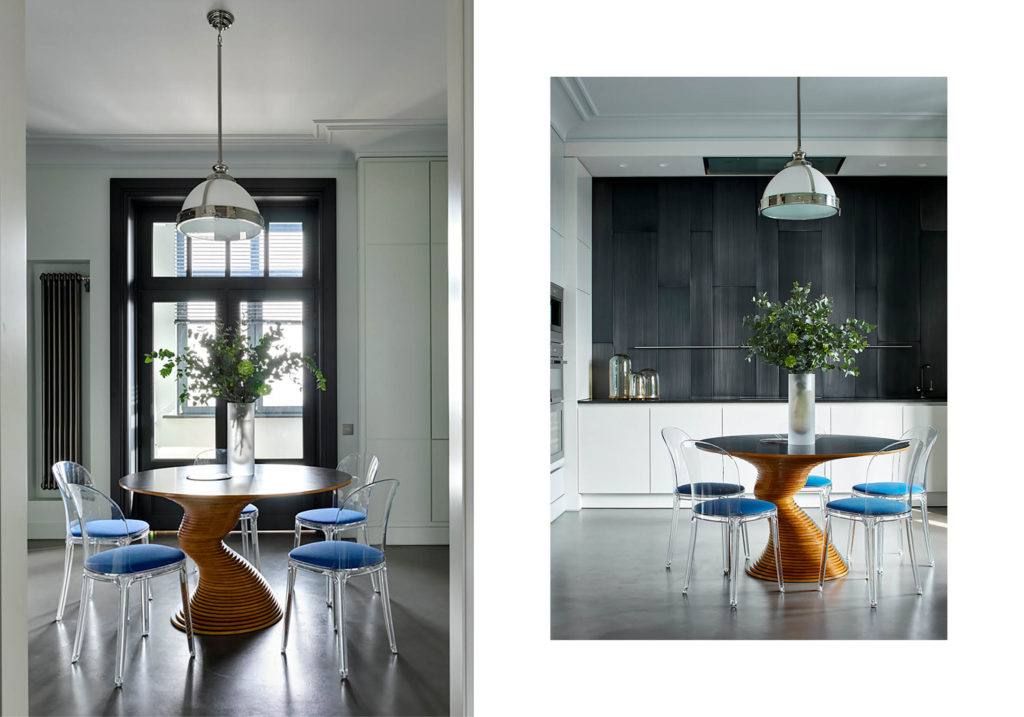 The minimalist furniture recalls the swinging Sixties, and the decor objects create a special atmosphere. There is a view to the kitchen from the lounge – the transparent chairs have bright-blue upholstery, while the dining table is made from circular sections of plywood with a black top, with a textured metal apron.