UK
Our studio's latest residential project focuses on the role that a country house plays in a family's life. It is inspired by the notion that a home is a place of  belonging, a  source of energy, and a vessel that links generations and nourishes human connections.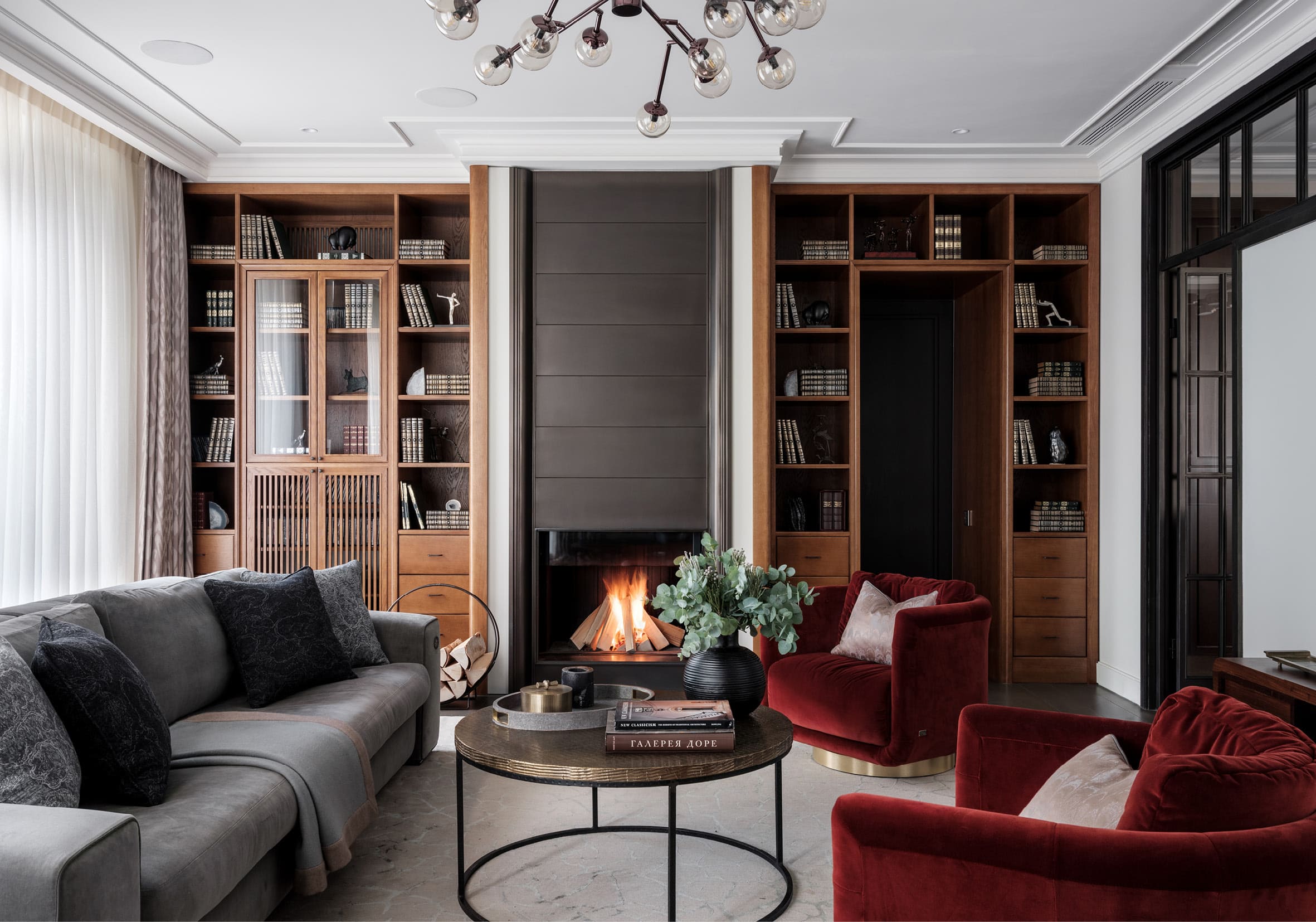 A young family commissioned our studio to renovate their country home, creating a new interior and building a spa complex. The clients were introverted yet witty people, and with a busy professional life as lawyers, they wanted their house to be a refuge where they could get away from the hustle and bustle of the city and enjoy both nature and family life.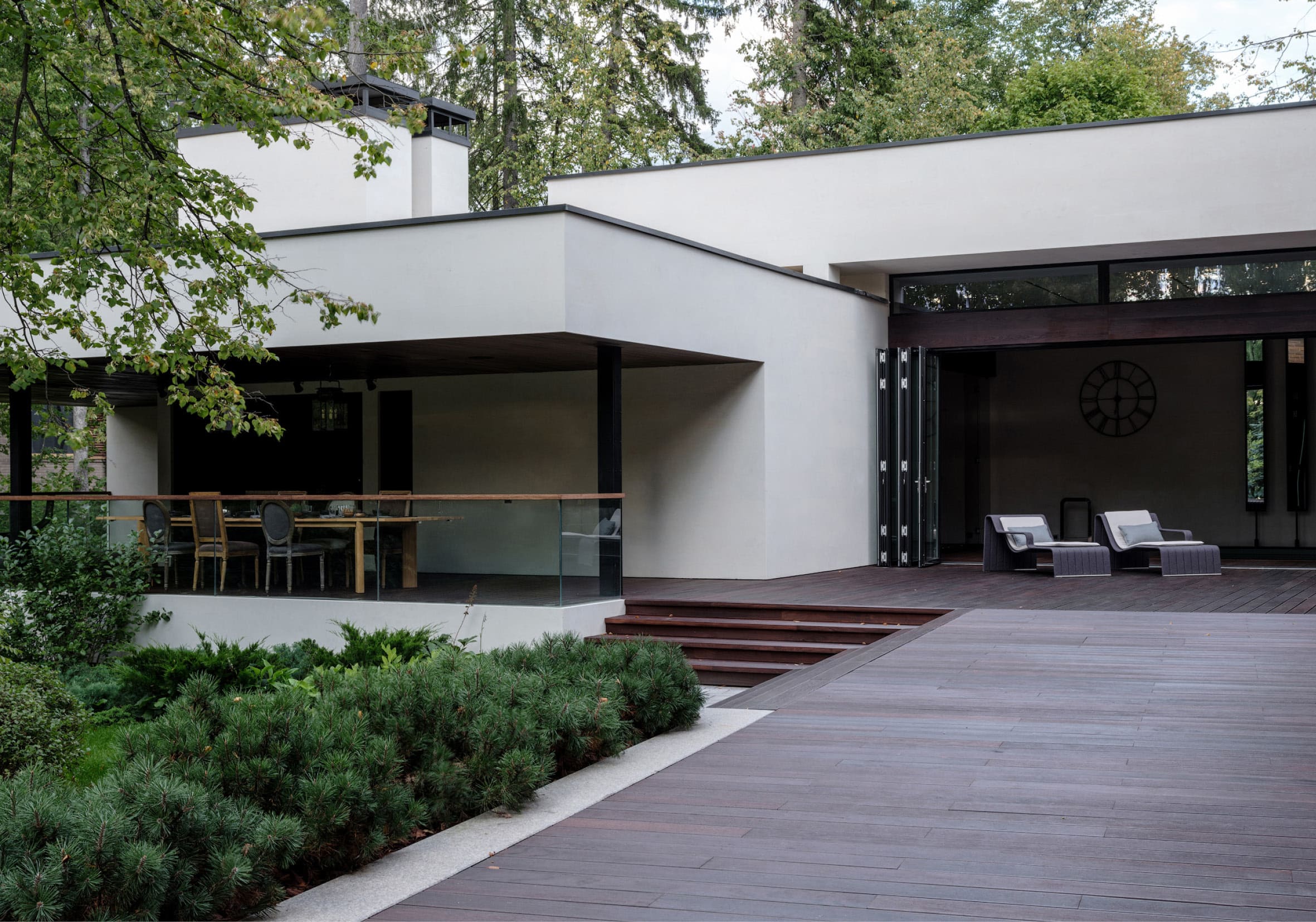 The clients were familiar with our traditional style but wanted us to surpass this and join them in an experiment. Although the clients did not have any children when this project started, the brief was to create an environment that would help children grow and fully embrace the joy and freedom of childhood.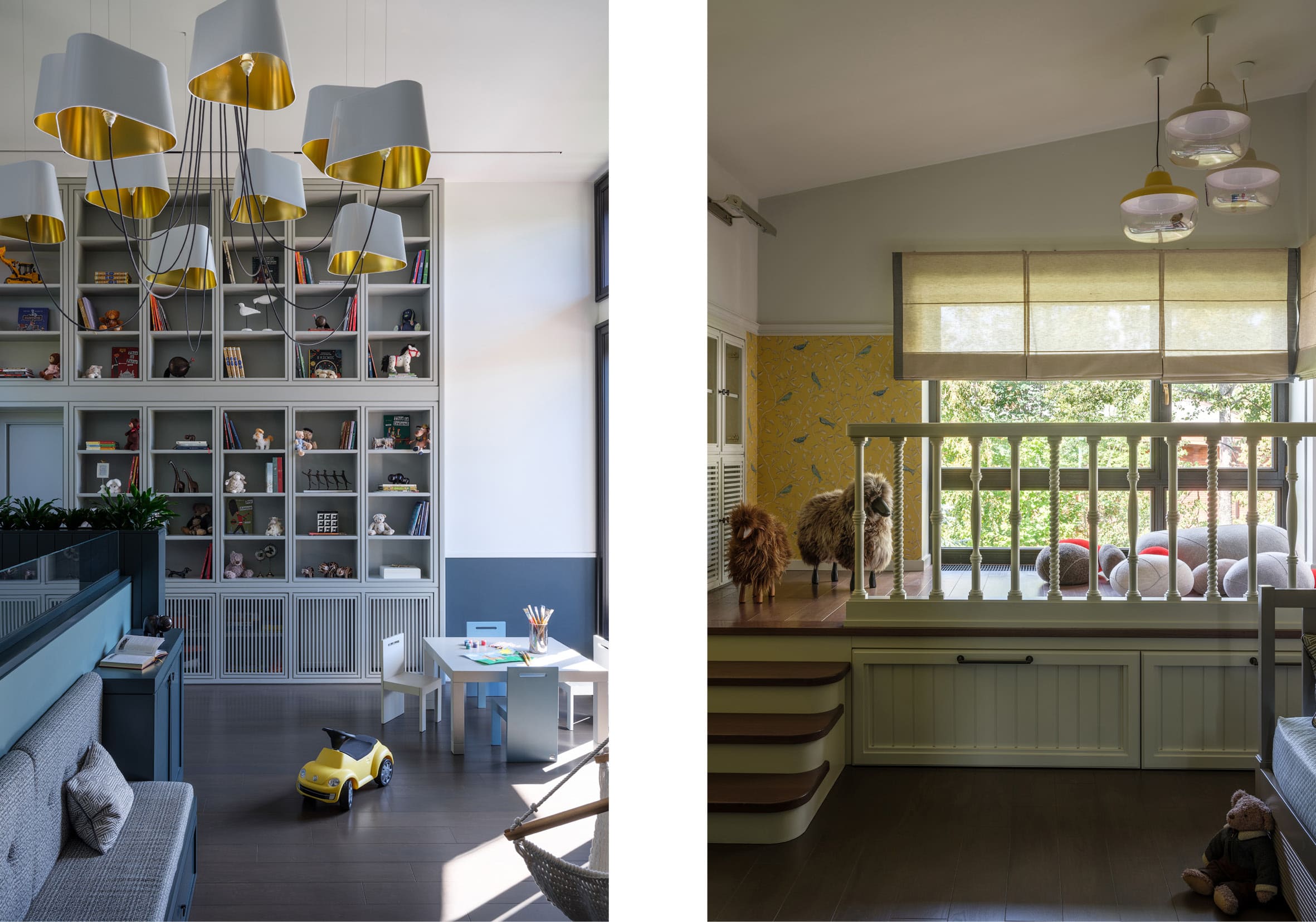 Over the four years that it took to design the house, the couple welcomed both a son and a daughter — making the finished project even more special to us as we felt that we were involved in the creation of not just a home, but also a family.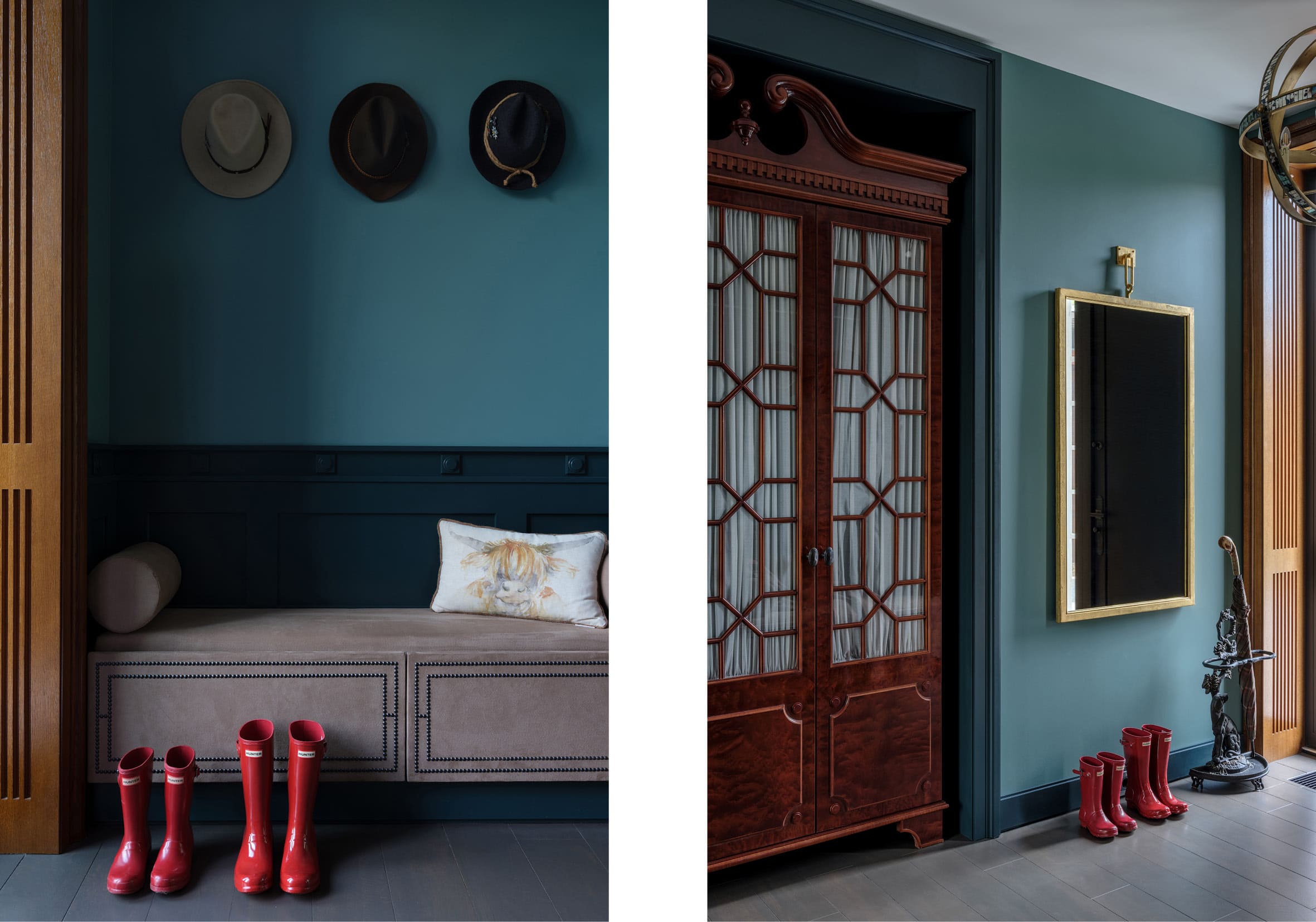 In this project, we were able to experiment with styles, detail and colours — combining everything from Art Deco to 60s modernism, with added touches of a contemporary classic. The clients trusted us and were not afraid of trying new things. We created a timeless interior that feels as though it has been around for a few generations, adding to the warm, family orientated overtones of the project.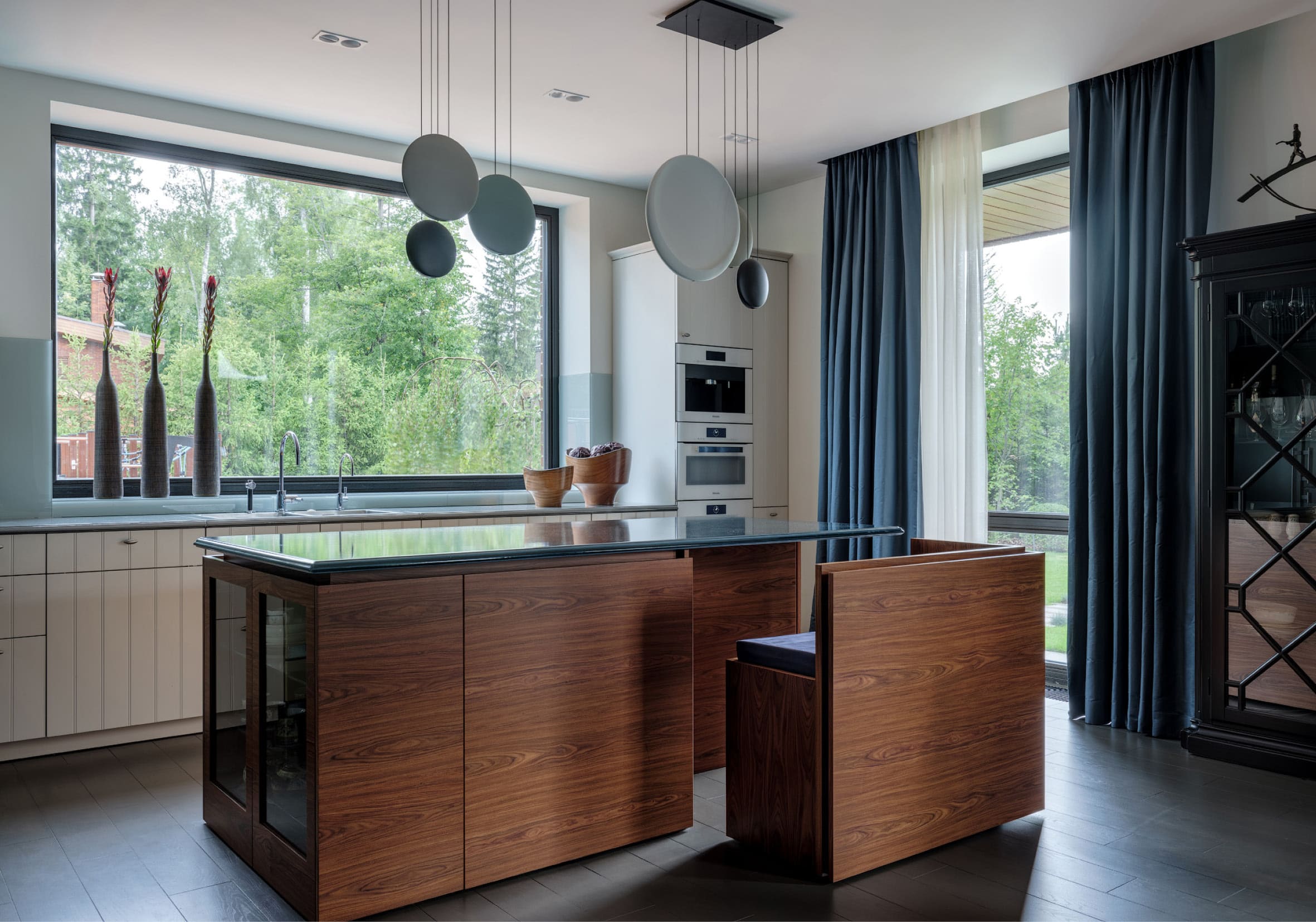 The house is full of bespoke items that were personally designed by Oleg and Anna, including a fireplace, doors, window frames , the grand cabinet for the living room.