Show Flats
While designing apartments for Famous tower, O&A London team were guided by the principles that are part of our creative DNA: filling the space with history, creating an atmosphere of continuity and making a connection to past generations. Designing a good interior requires not only the skill of putting together a composition but also a talent to write a script for the space that will change, together with the person it was created for. We created three delicate interior designs which will be developed and made more individual by those living in the apartments.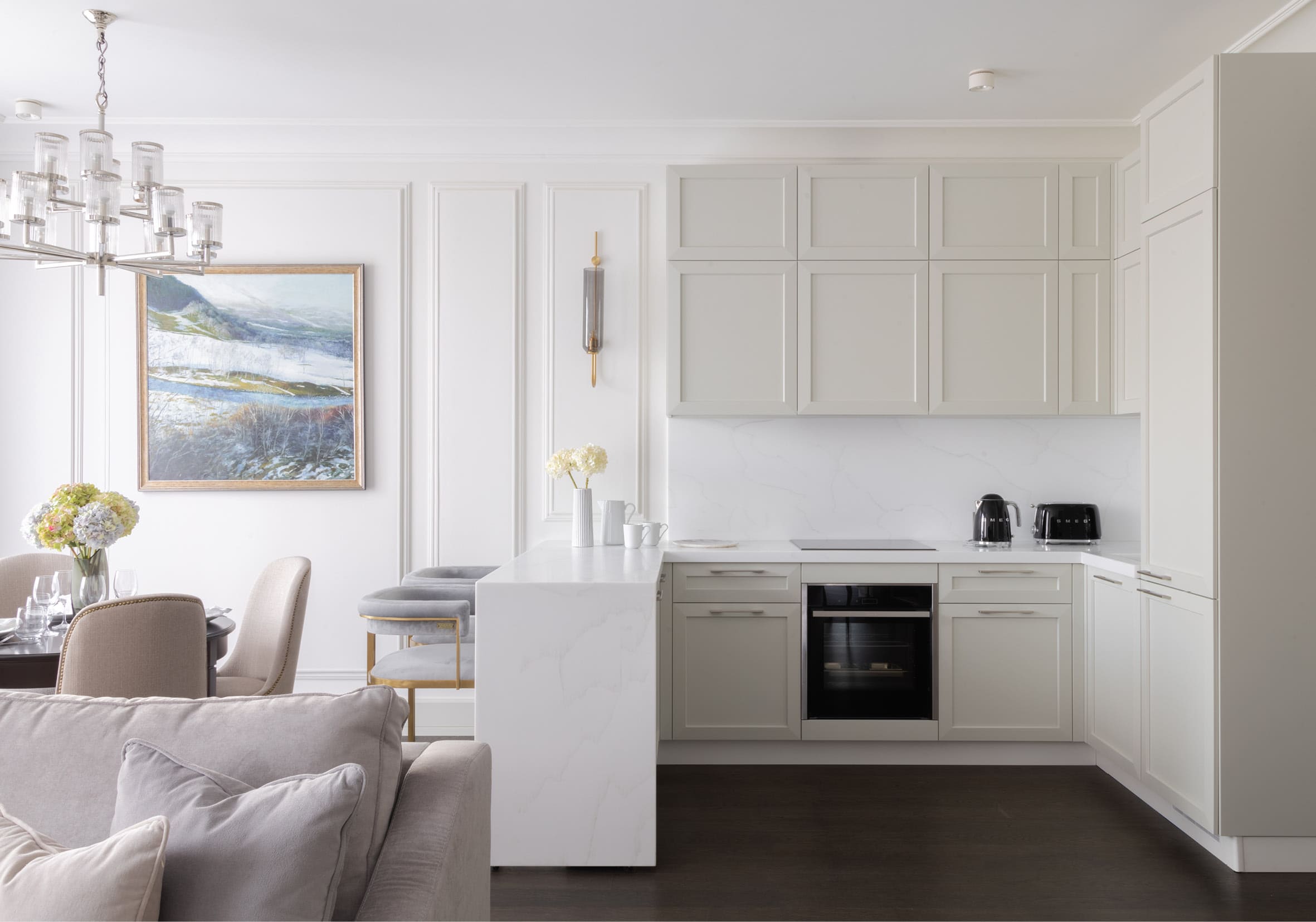 Piano: The most classical of the three options is created for those people who appreciate comfort and beauty in the traditional sense. The designers carefully worked on the space using all the proportions and components of a classical interior and reinventing them in a more contemporary way. Cornices, doors and wall panels tell us the story of the apartment. Panoramic windows are the only thing that gives away the fact the we are in a newly built house.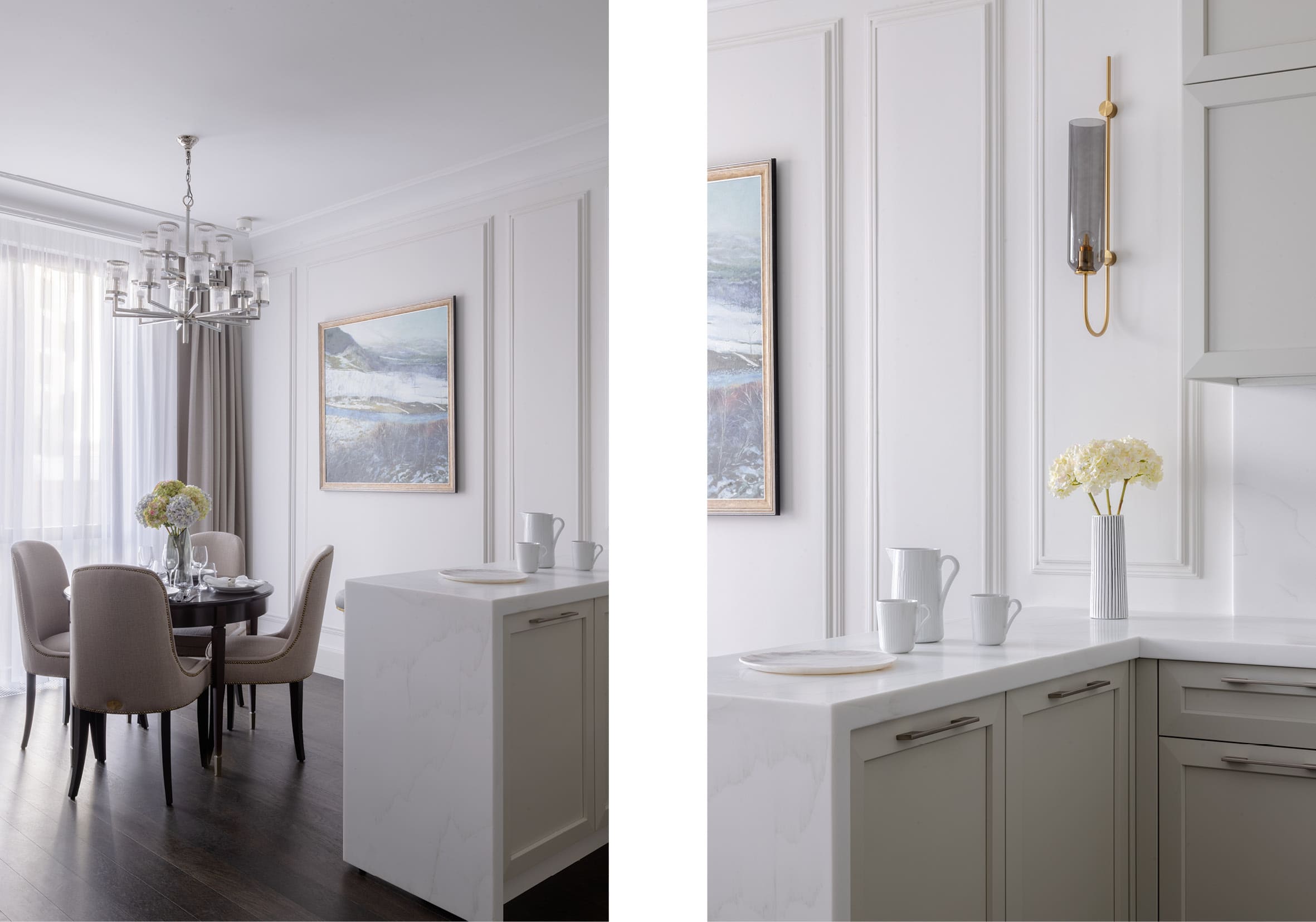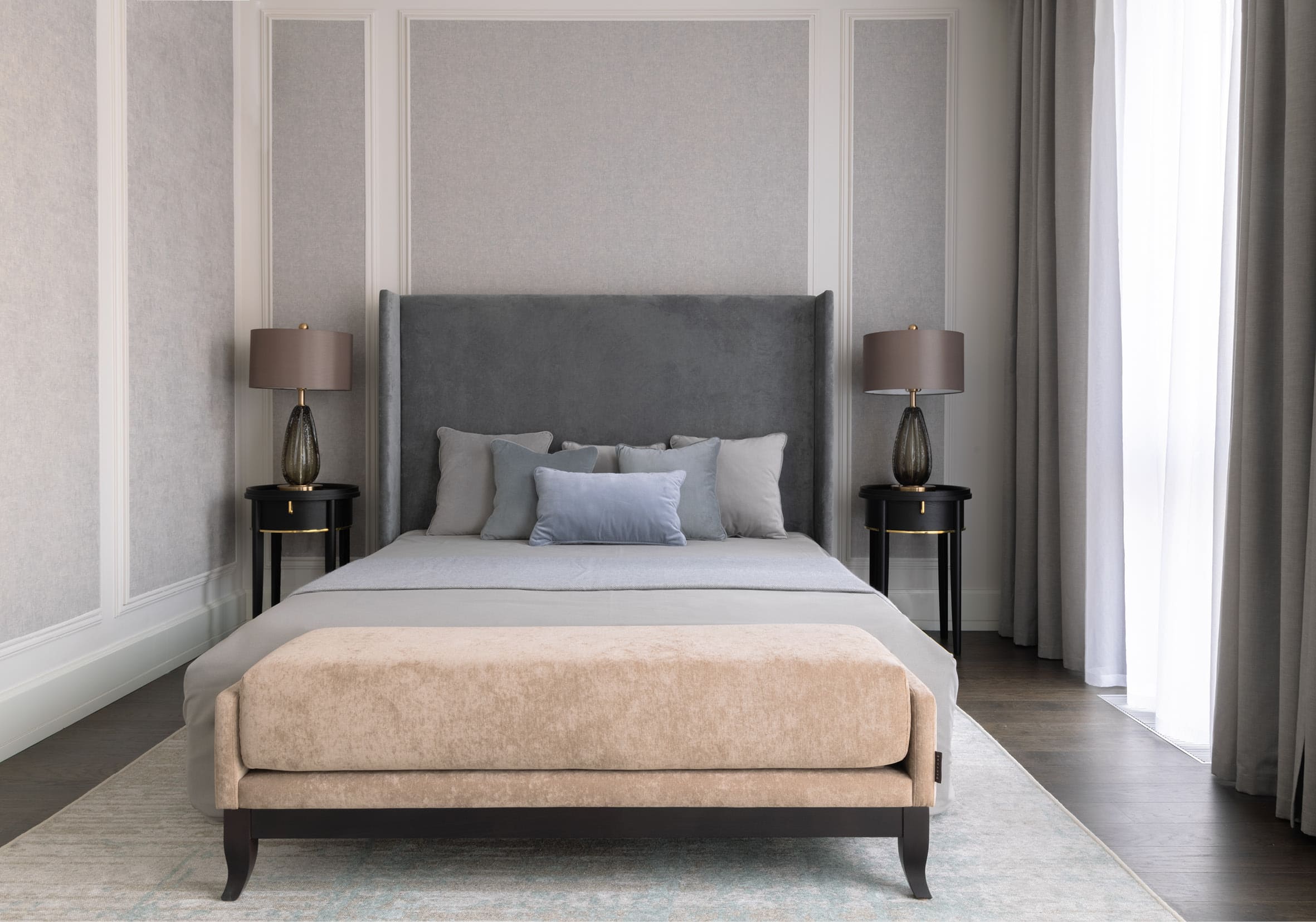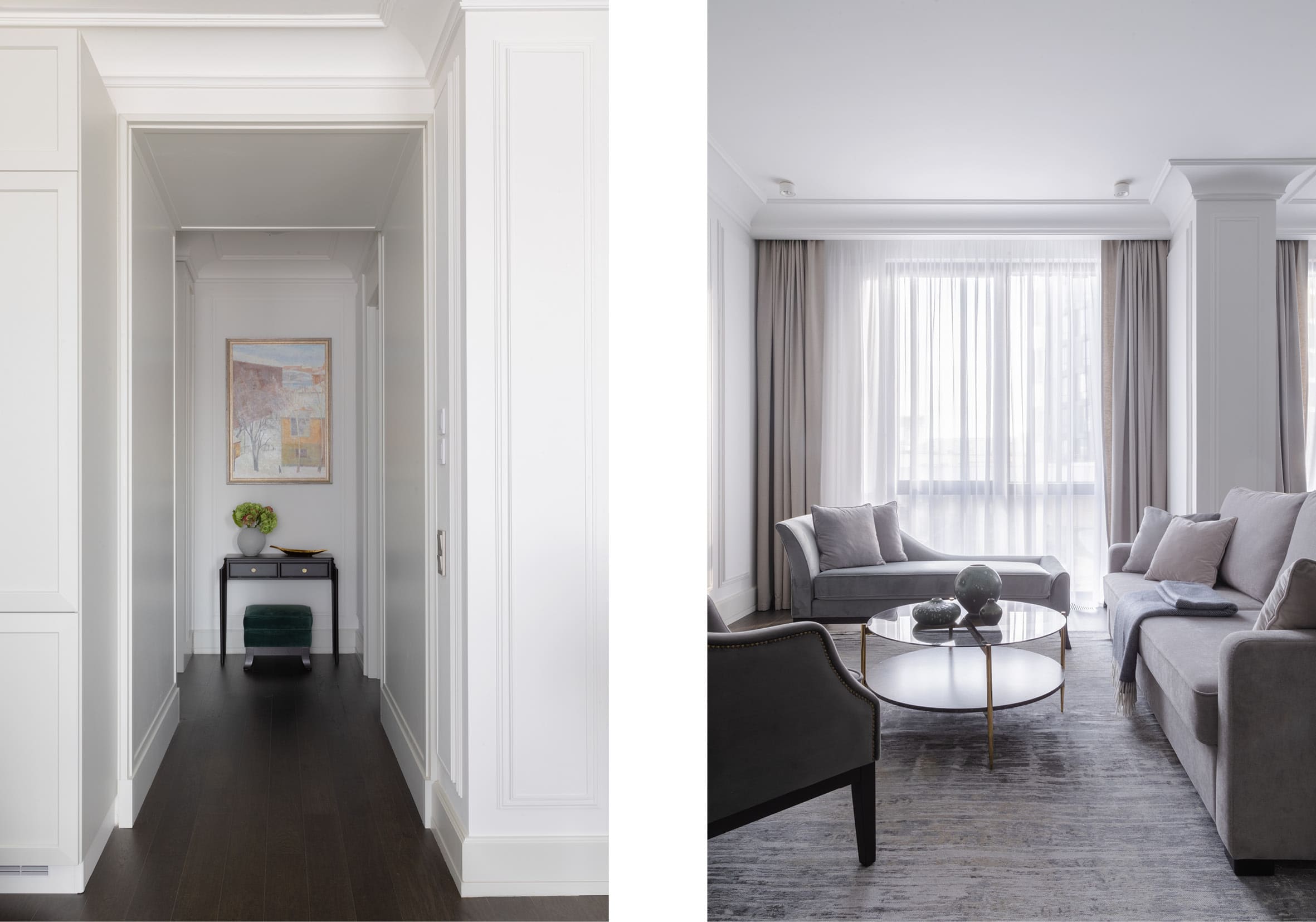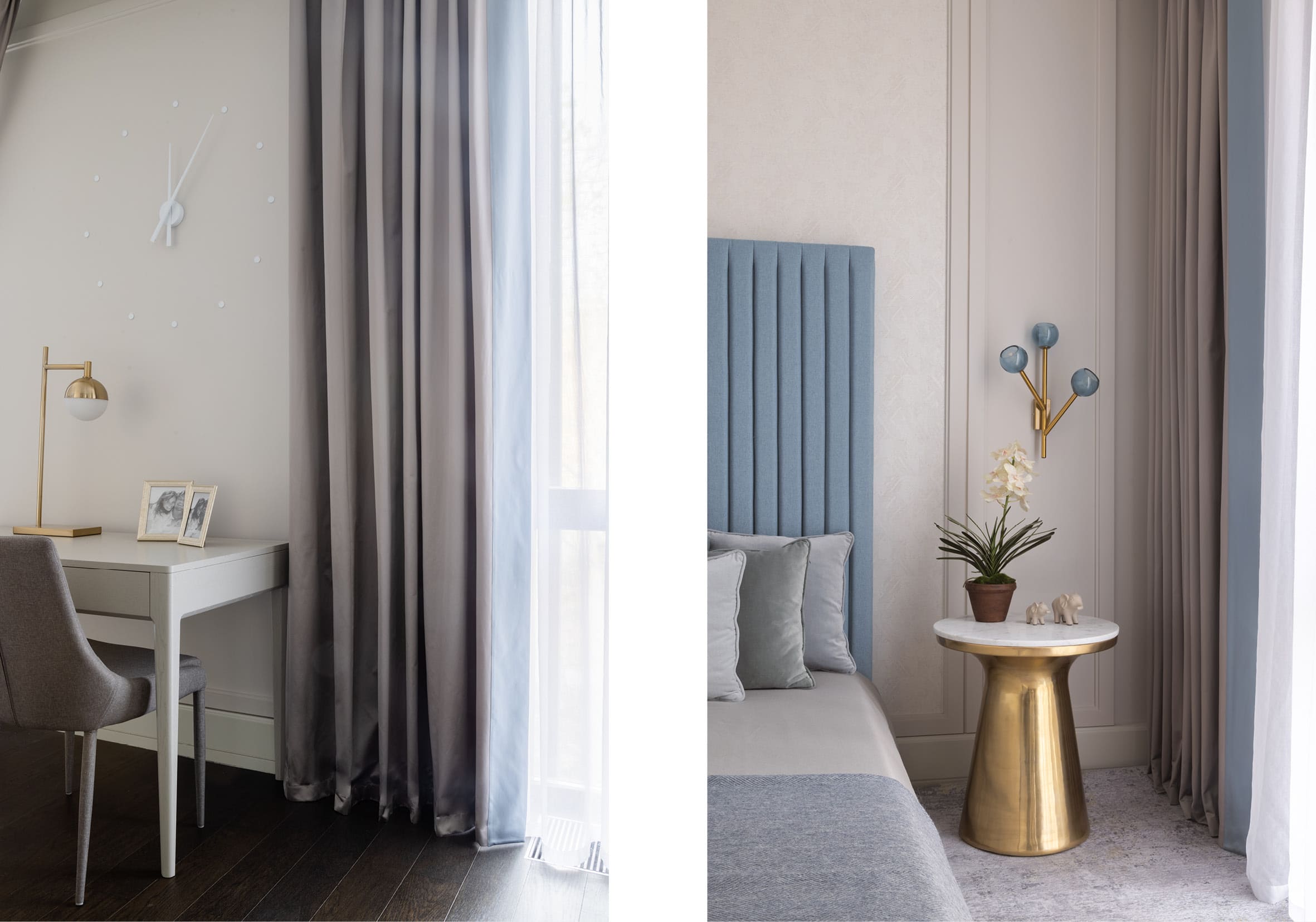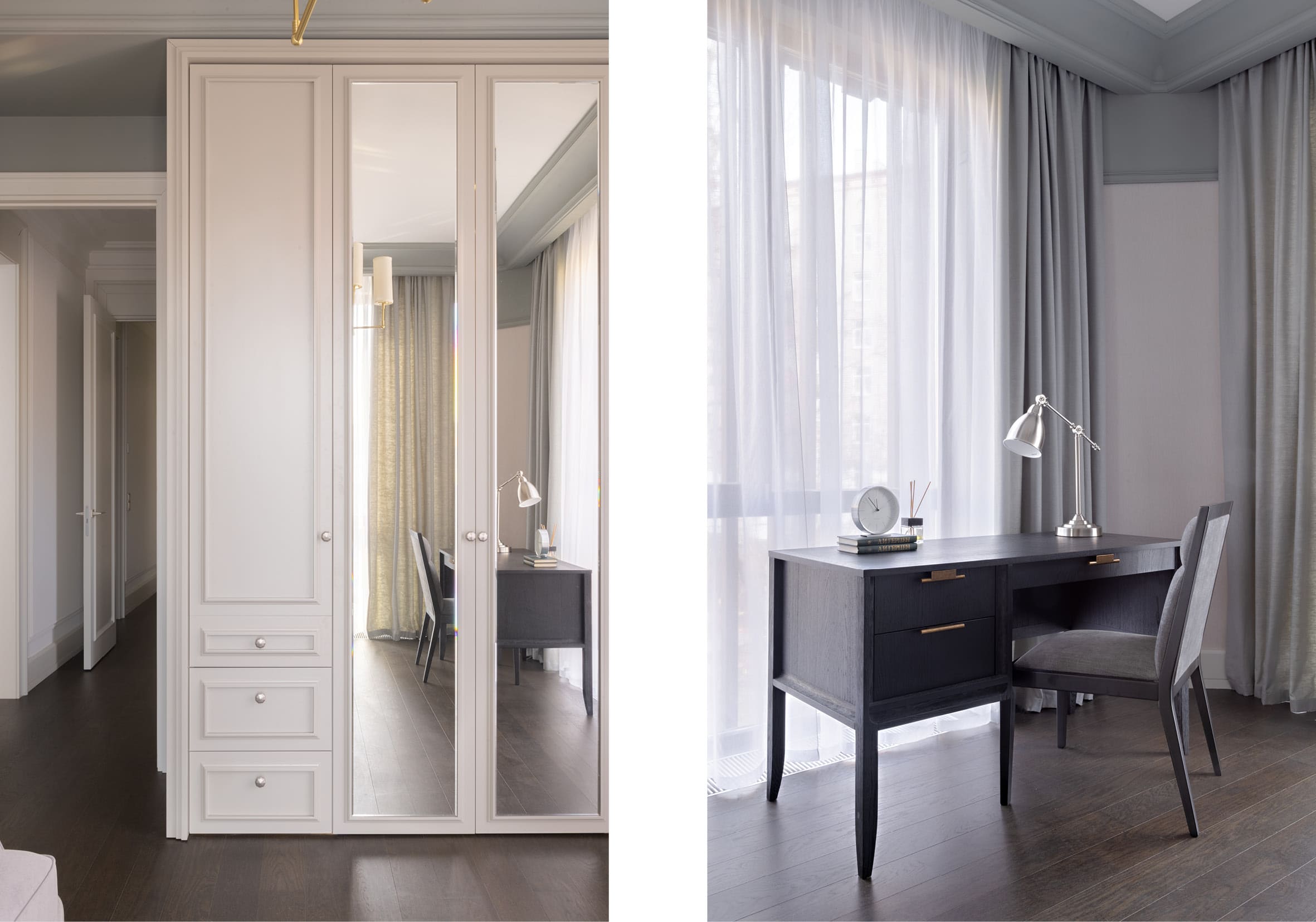 Calando: In this option the designers went for a laconic neoclassical style. There are cornices, patinated mirror wall panels and classical geometry in the built-in furniture facades. However, the colour solutions of the walls, the floor and the finishing accents make this interior more dynamic. There is more contrast here and more space for imagination.