Barcelona
The Barcelona project took on a building named 'Casa Jasinta Ruix', built in 1904 by architect Ramon Viniolas. The current owners of the building were keen to work with Oleg and Anna to maintain the properties original characteristics and interpret the historic heritage of the building.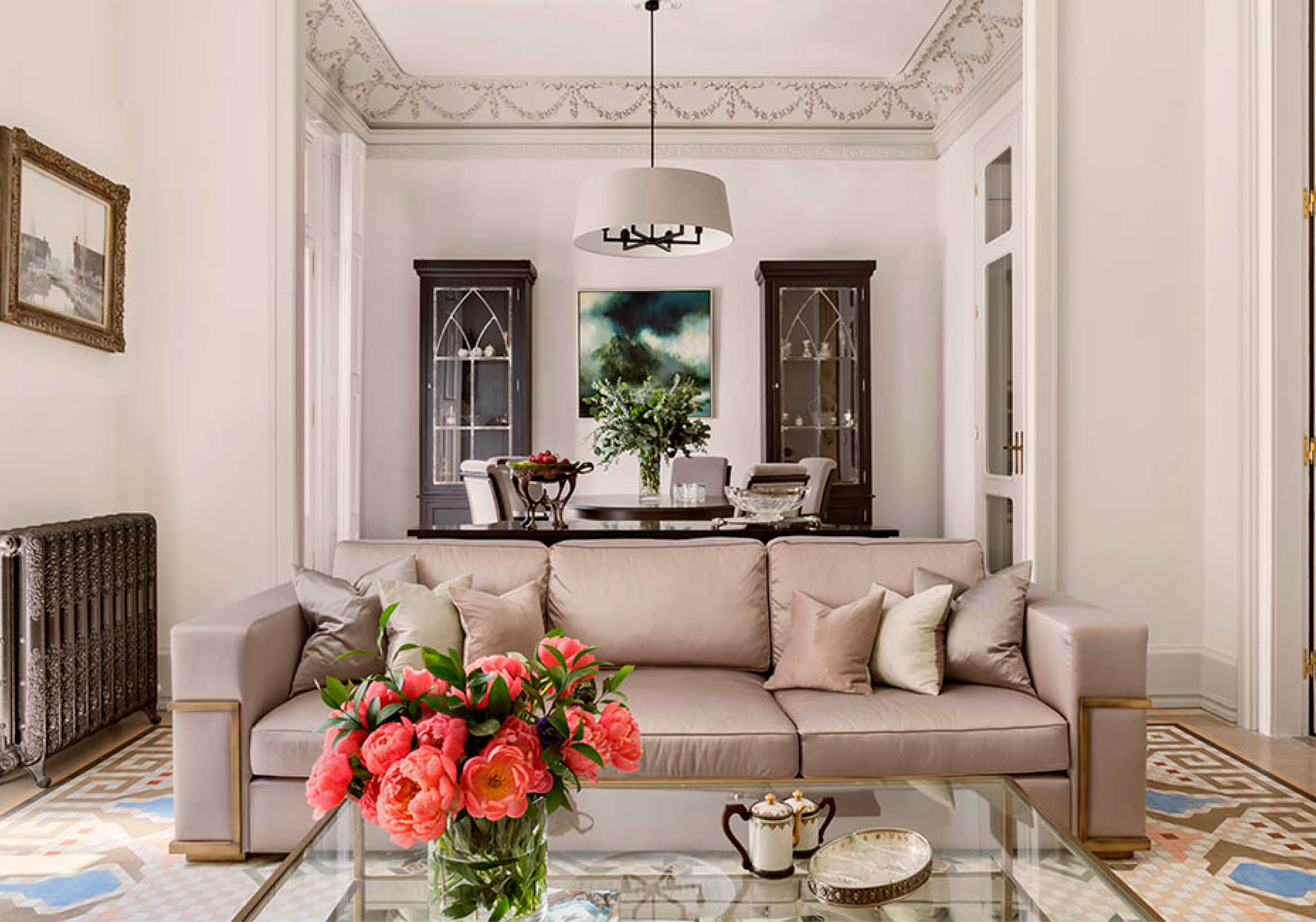 The spaces, including the meandering corridors and lofty ceilings became a focus for the interior design of the building. A mosaic was chosen to accent the ceilings, creating an abundance of light and becoming the hero focus of the Barcelona project.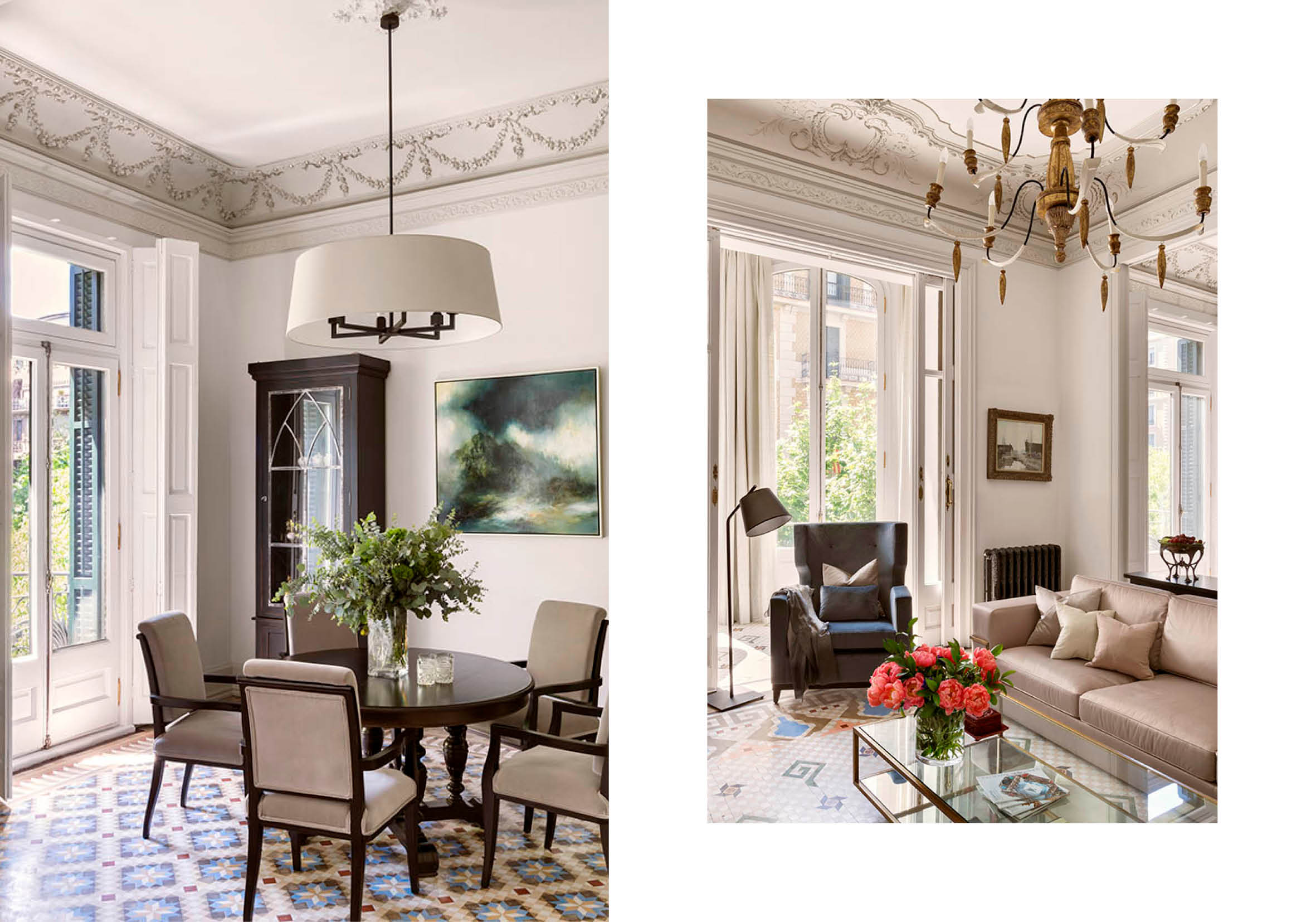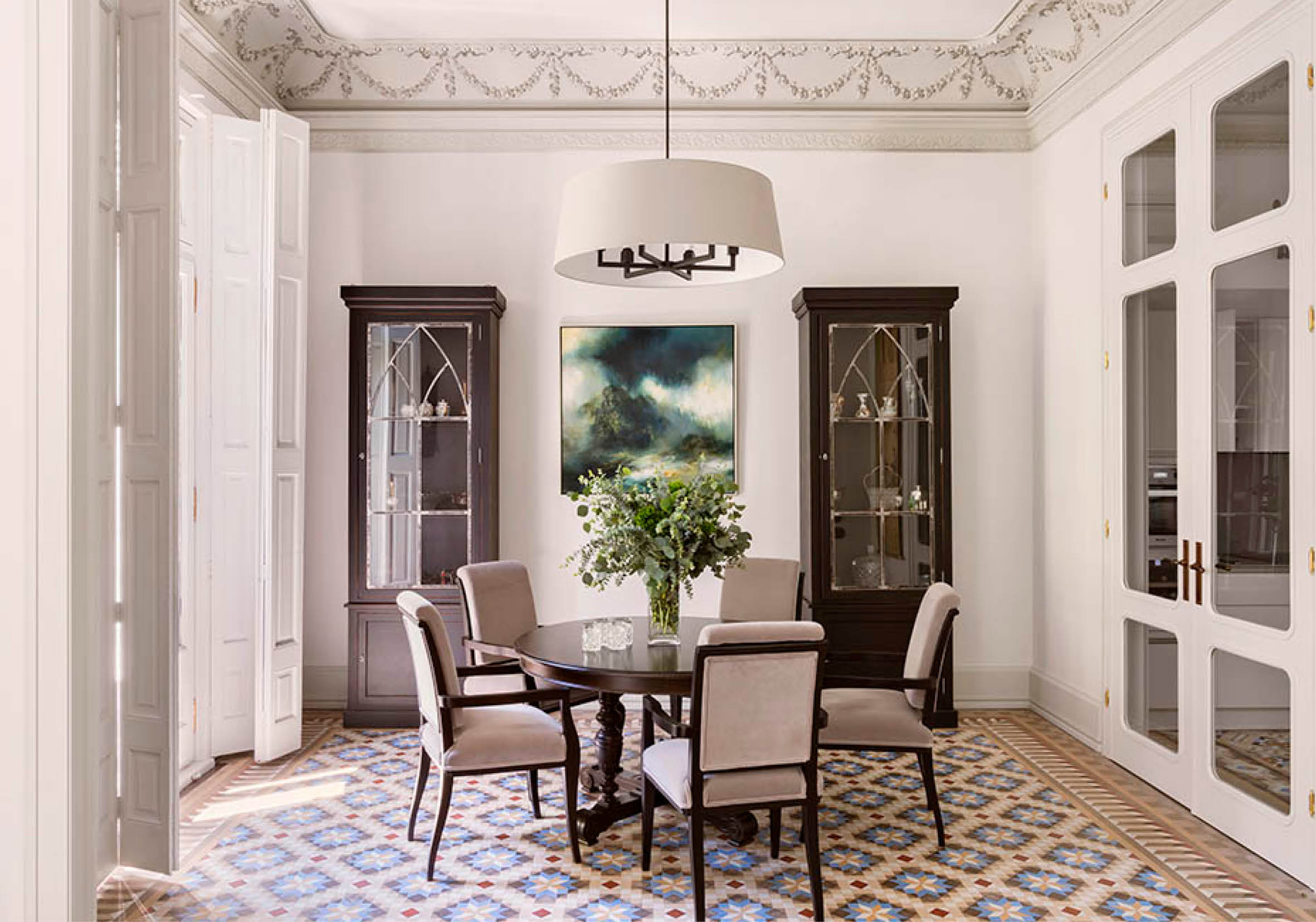 During the restoration process an original Monier ceiling was discovered, which inspired Anna Agapova to restore other antique and vintage features such as the locks and door handles of the building.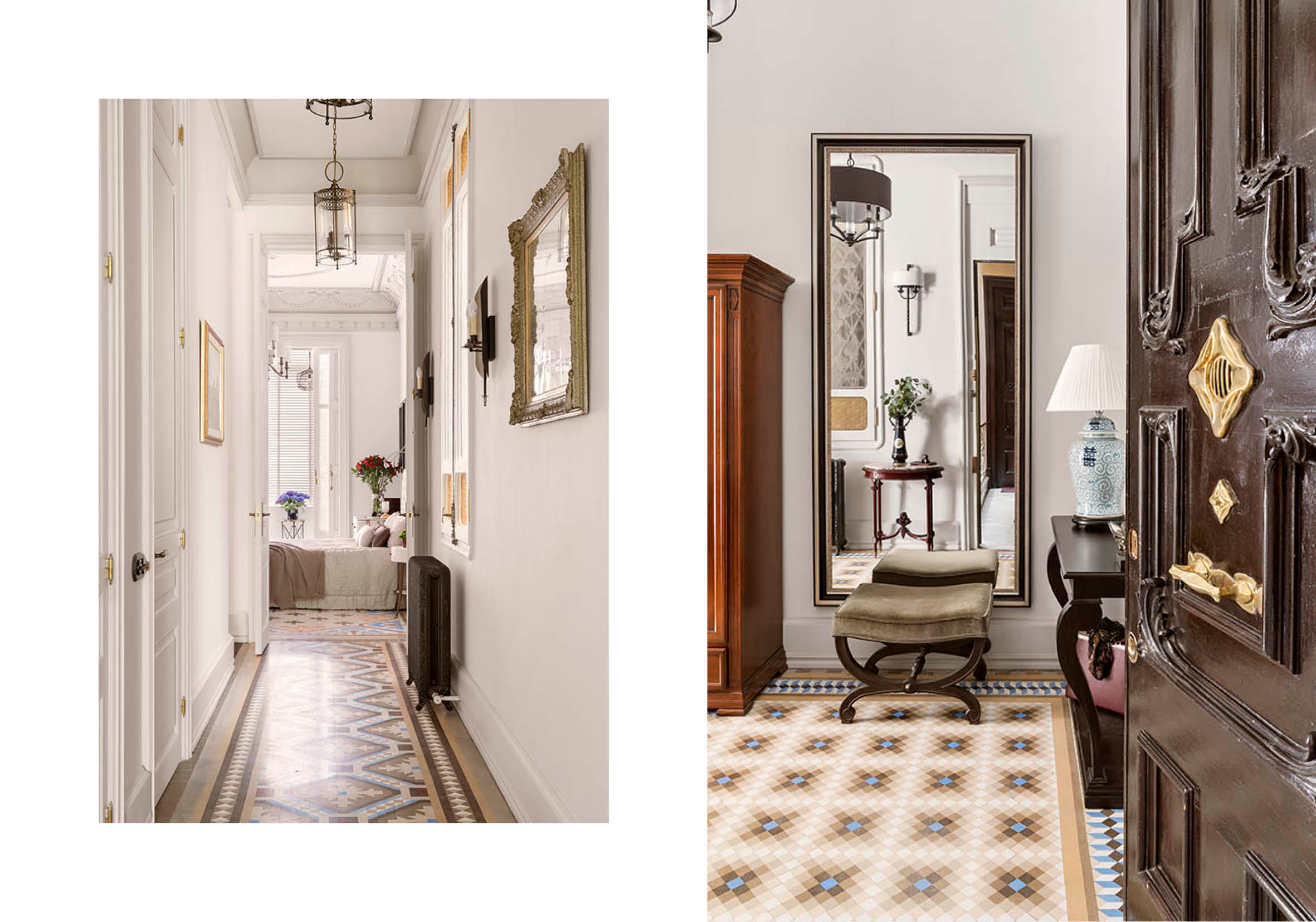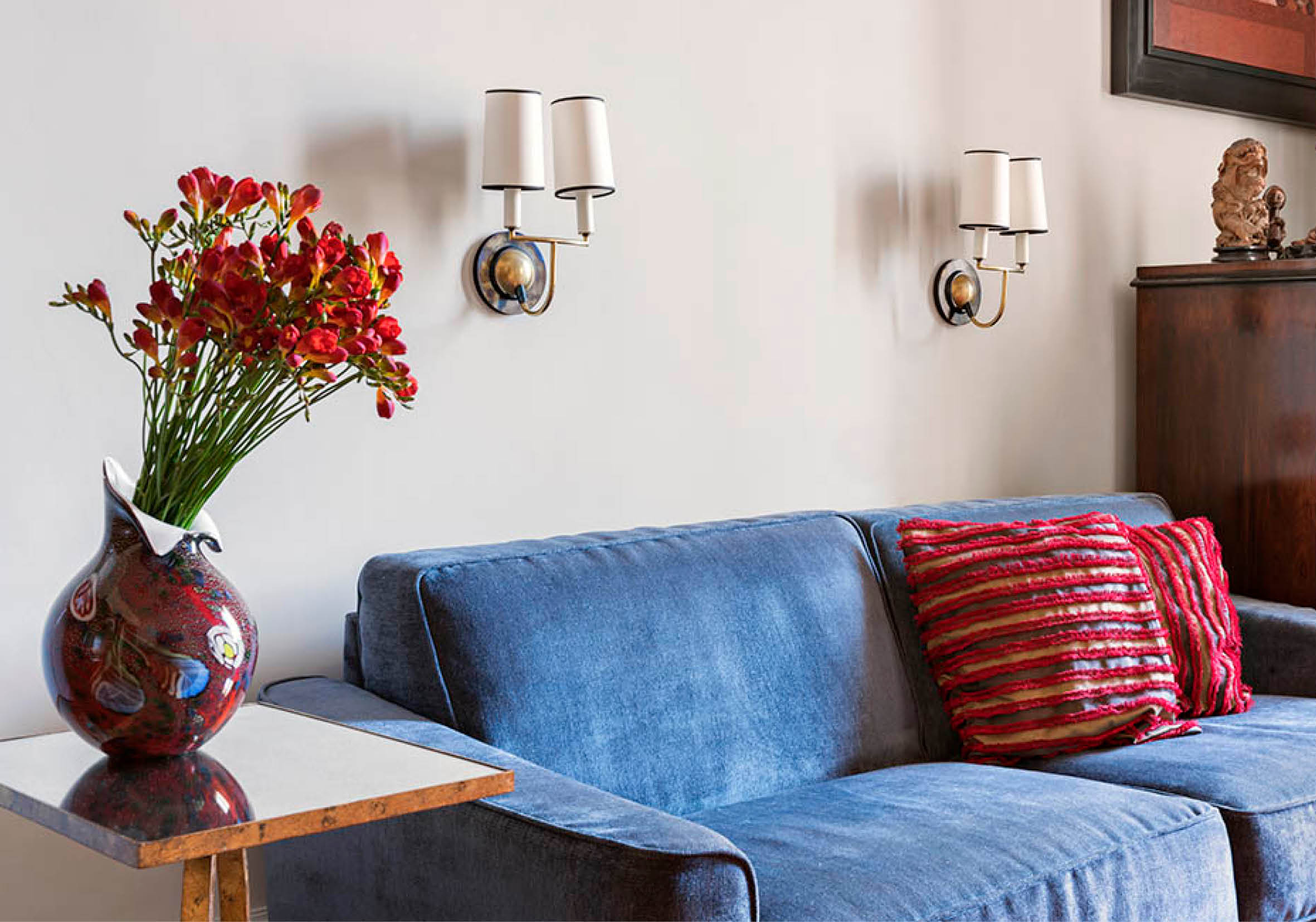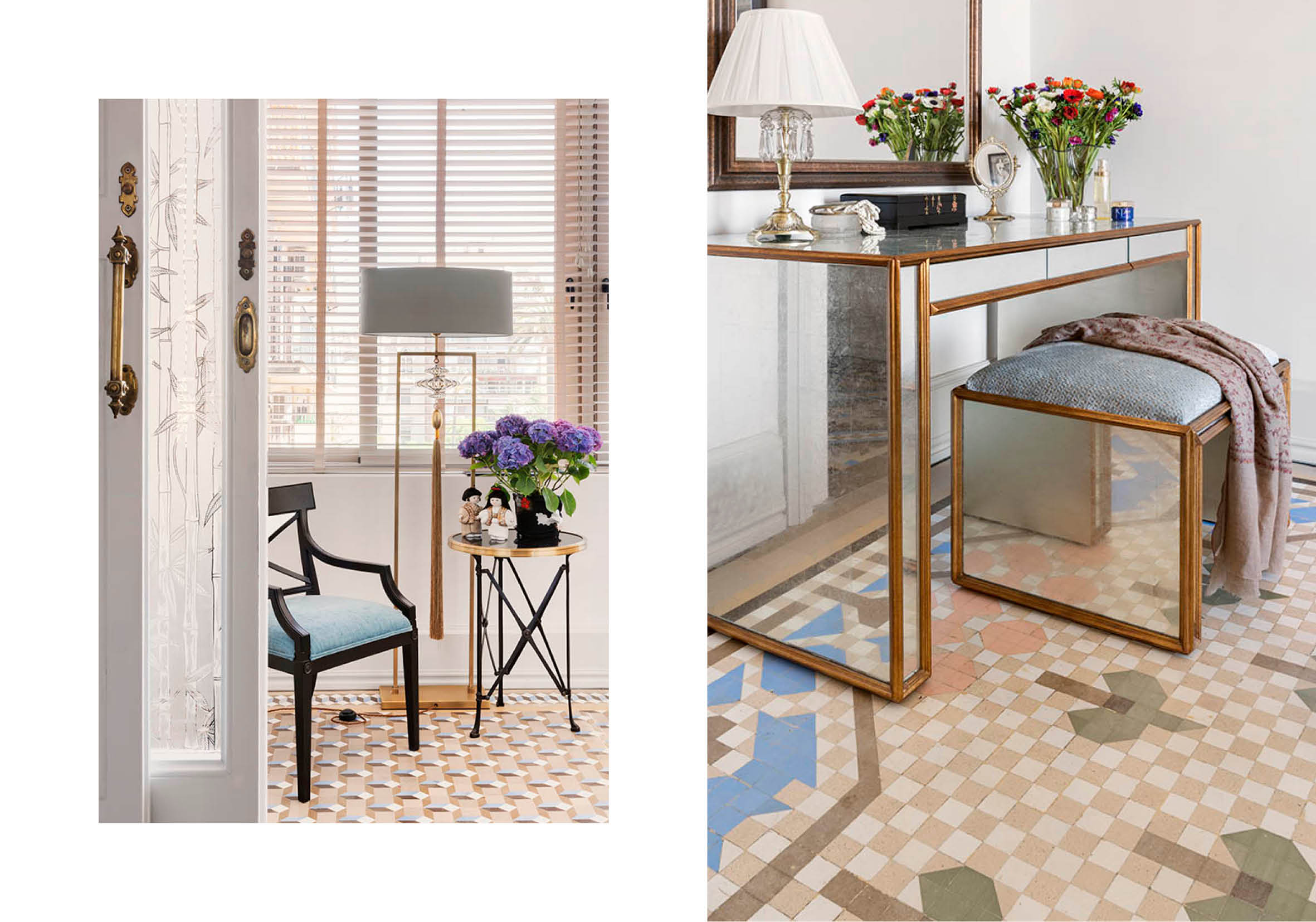 The combination of these classical features, with the beauty of the mosaic and minimalist features created a very Spanish, yet extremely modern apartment. A touching homage to Barcelona and it's heritage.